As construction of Nguyen Hue Street's pedestrian-only promenade nears completion, new details about its operation as well as critical voices have emerged in the Vietnamese press in recent weeks.
---
Related Articles:
- Nguyen Hue Pedestrian-Only Promenade To Open This Month
- 15 Projects That Will Change Saigon Forever – Part 1
- Nguyen Hue Street Promenade To Block Traffic With "Smart Pillars," Reopen By Tet
---
The first phase of the US$20.2 million promenade is scheduled to open on April 20 to coincide with the 40th anniversary of reunification and will run from the People's Committee Building to Ton Duc Thang Street. Future plans call for the construction of a walking bridge into Thu Thiem once the new urban area is developed.

According to the city's Transport Department, the street will be free from vehicles between 6pm and 11pm on Saturdays and Sundays and on holidays when it opens. Ngo Ba An, vice director of the department's Urban Traffic Management Zone No. 1 said that the plan is to eventually make the promenade a pedestrian-only area 24 hours a day.
"After people get used to the pedestrian street and the street boasts diverse activities and teems with life, it will be turned into a pedestrian-only square every night throughout the week, while it remains open to traffic on the two lateral sections in daytime," he told Tuoi Tre, adding that it will only become a full-time walking street when it is connected to "several future pedestrian streets in the vicinity."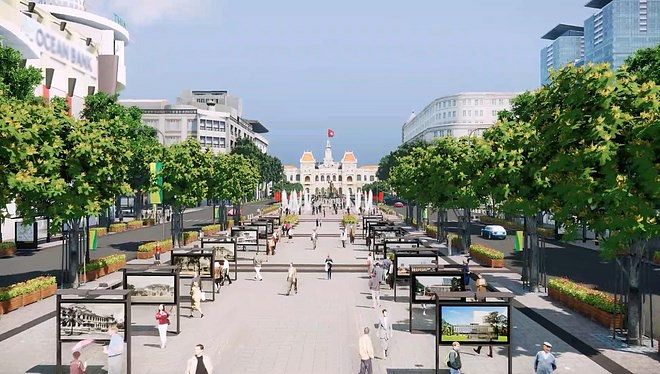 While there seems to be consensus that Saigon needs more walking streets, some have recently criticized the location, saying that Bui Vien would have been a better choice, reports Thanh Nien.
"At first glance Nguyen Hue is similar to a walking street in Shanghai, but it's actually very different. The Nanjing Street in Shanghai is specialized in trading and services, while Nguyen Hue has mostly office towers and hotels," said architect Ngo Viet Son.
Son said that even Dong Khoi Street would be a better fit for the promenade.
"Dong Khoi is good for a walking street, with many shops, malls, cafés and other services. Large trees on the sidewalks make it comfortable for pedestrians to walk."
"Meanwhile, Bui Vien also satisfy all criteria for a walking street with shops, services and sidewalk eateries," Son told the newspaper.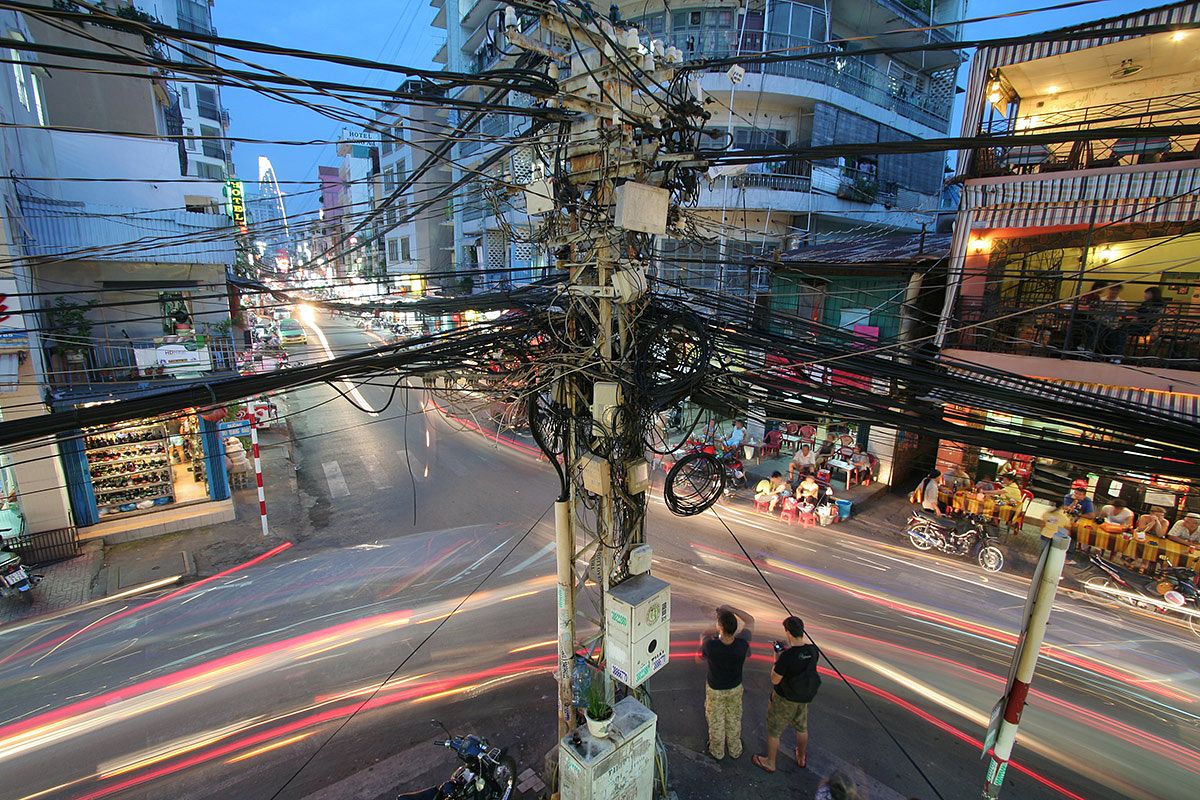 Either way, it looks like Saigon will have to be creative about the way it handles the street. Due to the lack of retail shops, a night market could be one option to attract tourists.
Personally, we'd like to see the revival of they city's Art Deco kiosks.