The trees that were cut down last July during construction of the metro station in front of the Saigon Opera House are making a comeback in the form of benches.
---
Related Articles:
- Nguyen Hue Pedestrian-Only Promenade Will Open This Month
- 100-Year-Old Trees In Front Of Opera House Cut Down To Make Way For Metro
- Nguyen Hue Street To Get Free WIFI Network
---
On Monday, the first of 160 benches were installed along the Nguyen Hue pedestrian promenade, each measuring more than one meter long, according to VnExpress.
The benches are made from the timber of the century-old trees that once provided shade in the square between Dong Khoi and Nguyen Hue Streets.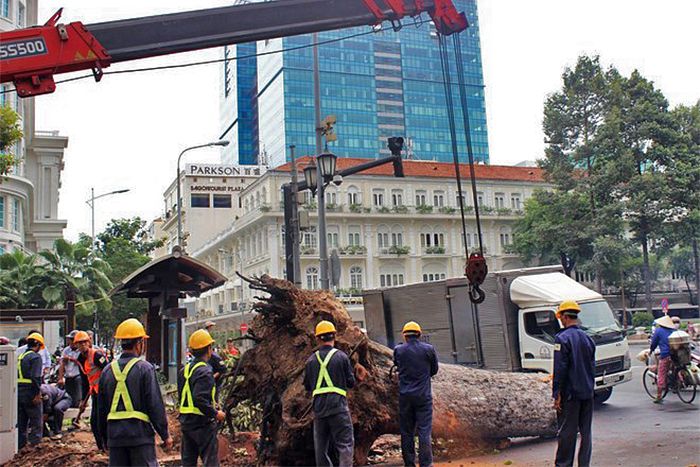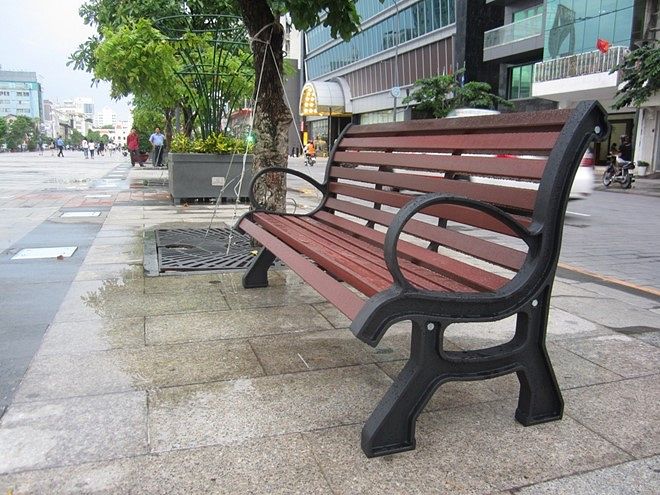 It's a solid improvement for the promenade that was is desperate need of more places to sit as many had been using retractable traffic pillars for seating.
Hopefully, there are more upgrades in the works to give the street a bit more flavor.
Food stalls, anyone?
[Photos via Tuoi Tre]