Though change has always been fast in Saigon, 2015 was a big year for the city's development, as new skyscrapers, shopping malls and infrastructure projects sprouted all over town. While some structures are going up at the speed of light and others seem stuck in development limbo, the new year promises to bring with it several new additions to Saigon's ever-changing skyline. Here are five buildings that will make considerable progress in 2016:
Vinhomes Central Park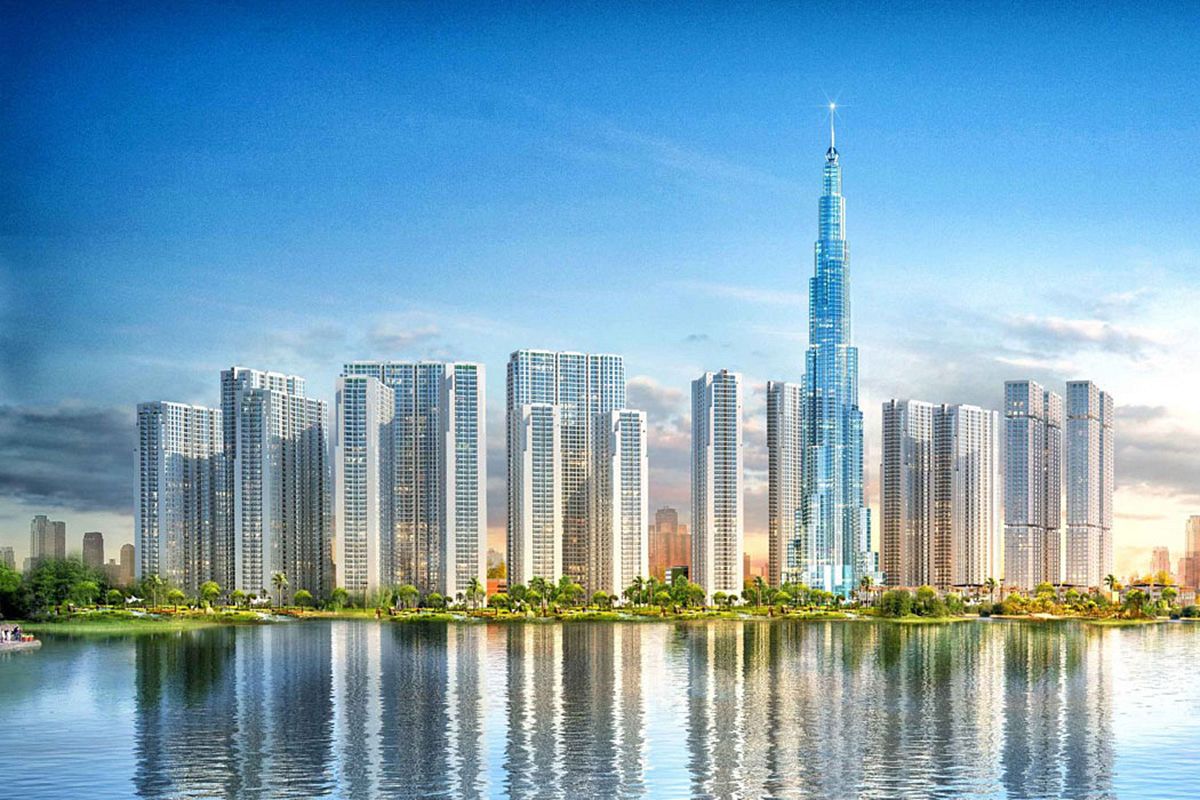 This year, few projects have been as talked about or as quick to make progress as Vinhomes Central Park. The mega-development, located in Binh Thanh District, covers 43 hectares and includes Landmark 81, a 350-meter skyscraper once set to become the country's tallest skyscraper before it was usurped by Empire City's 86-story tower. Construction is still underway on the complex, which is expected to reach completion in 2017. Vinhomes Central Park will feature a sports center, marina, children's playground, school, hospital and parking facility as well as residential housing, in addition to providing easy access to Saigon's forthcoming Metro Line 1.
Saigon Me Linh Tower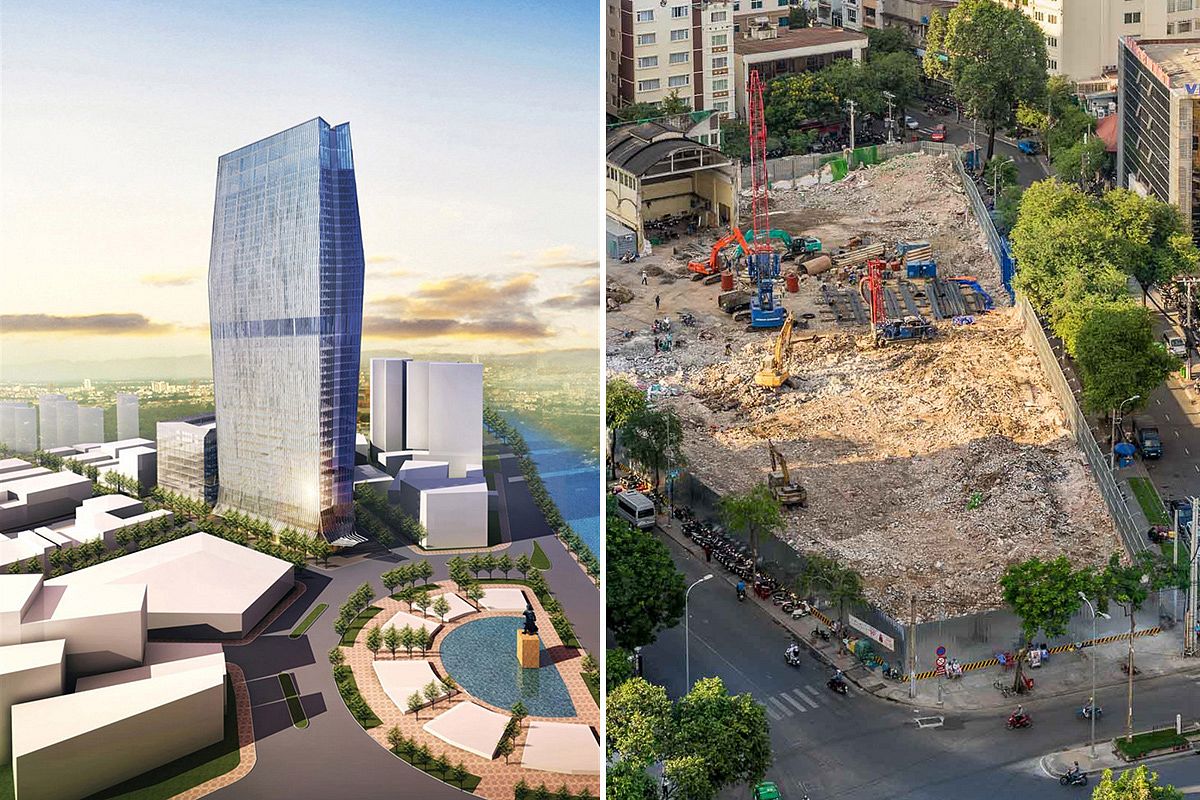 The latest addition to District 1's increasingly modern Me Linh roundabout, developers broke ground on the Saigon Me Linh Tower just last week. Though the blueprints have been complete since 2008, Vietnamese beverage giant Sabeco, one of the building's investors, was caught in talks with the government, who previously forbid the company to do business outside its field. It seems things have worked out, however, as the project is now finally under way. The 39-story mixed-use complex is expected to house restaurants, apartments, office space, a shopping mall and a hotel.
Thu Thiem Exhibition Center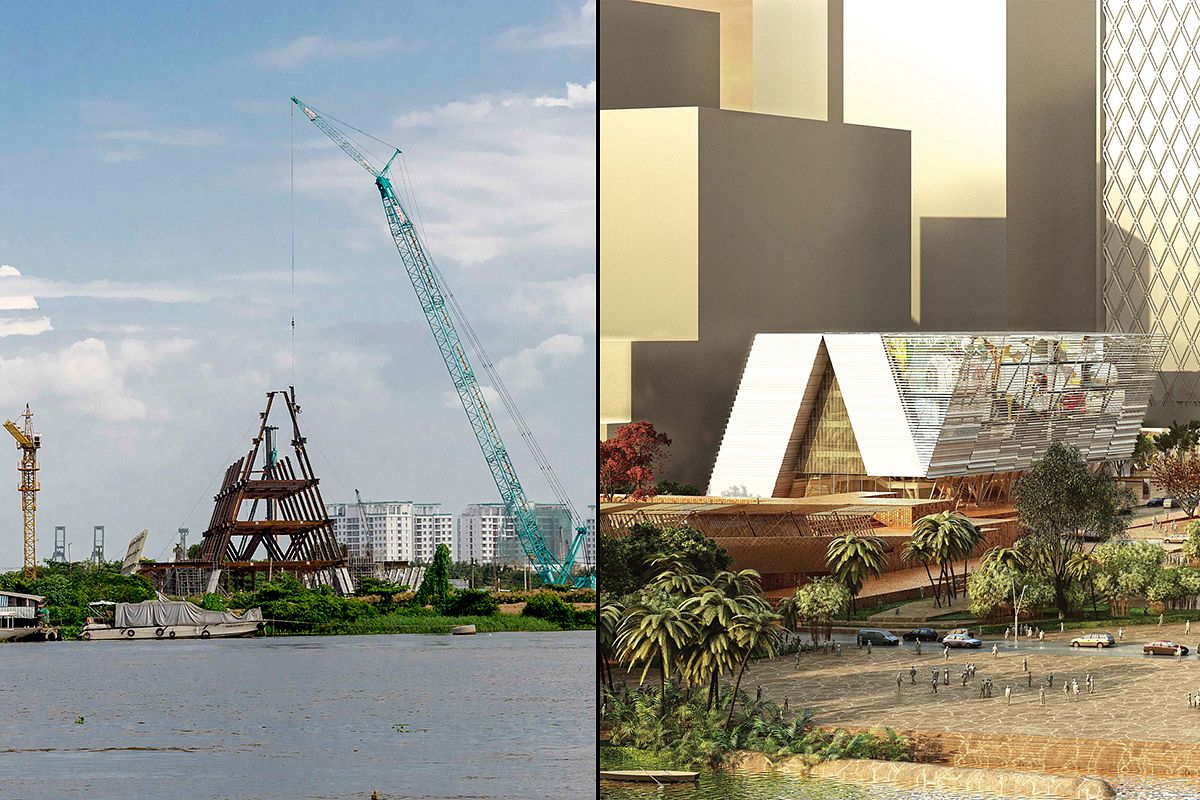 The most visible progress of Saigon's forthcoming projects lies across the river in District 2's Thu Thiem. The area's exhibition center, whose construction is already under way, is currently no more than a triangular frame but will one day become a five-story structure housing public space in which to showcase the area's upcoming projects and receive feedback on current developments. There is no official completion date for the building, however judging by its progress so far there's hope we may see the finished product sometime in the coming year or two.
Empire City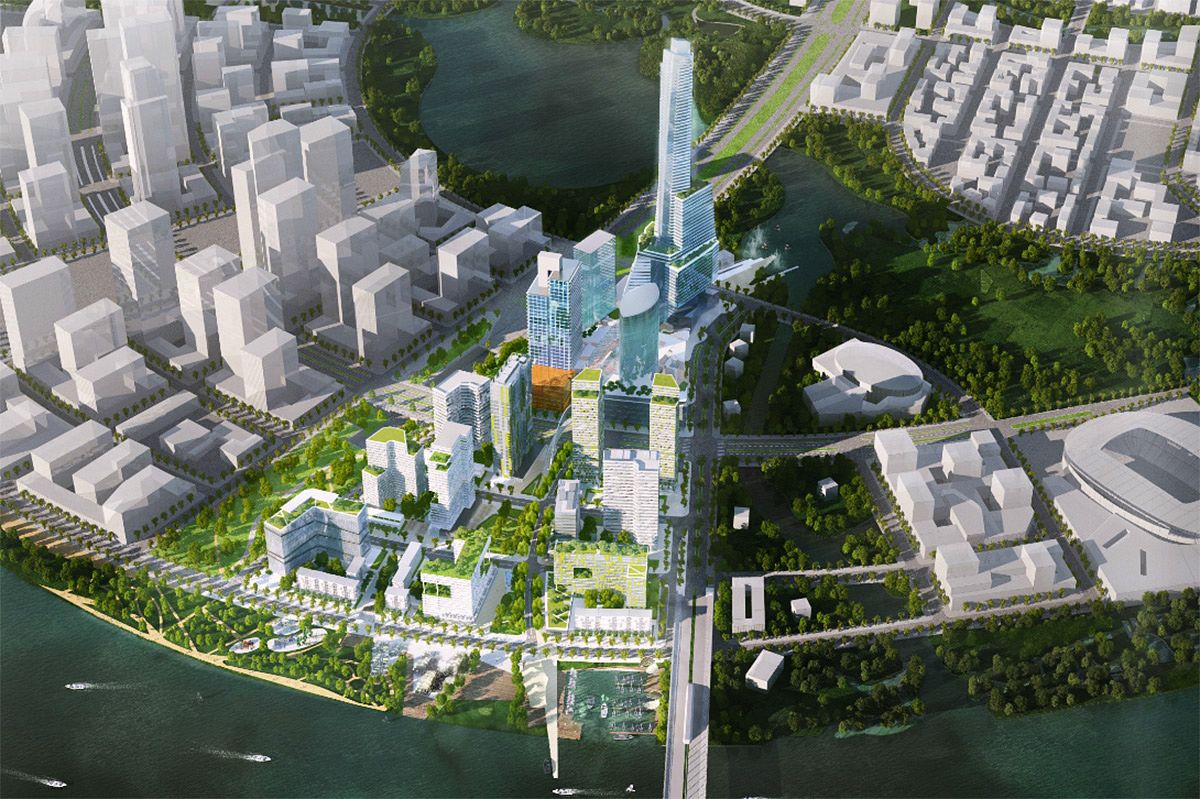 In yet another milestone for the long-stalled Thu Thiem New Urban Area, this year saw the beginning of Empire City's construction. The 14.5-hectare development will include a five-star hotel, high-end shopping complex, office space, serviced apartments and an underground parking facility when it is 100% complete in 2022. For the first phase of construction, however, developers are focusing on one specific area of the larger US$1.2 billion project, namely the beginning of the complex's 86-story tower, which currently holds the title of Vietnam's future tallest skyscraper.
Eco Smart City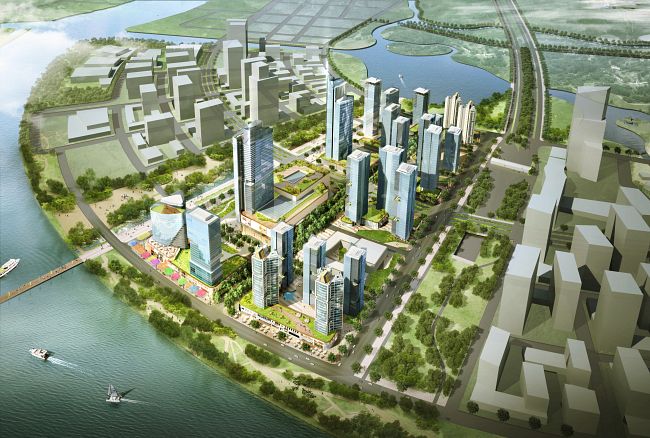 At US$2 billion, Eco Smart City is one of Thu Thiem's most ambitious projects. The 10-hectare complex is currently in the hands of three giant Asian firms: South Korea's Lotte as well as Japanese companies Mitsubishi and Toshiba. Though the project had been merely talk for years, it finally received approval in April 2014 and, once complete, will include luxury trade centers, hotels, office space and residential housing.
---
Related Articles:
---