In less than three years, the colossal Landmark 81 will rise from what was once a container port next to Saigon Pearl. Once completed, the 461.2 meter structure will be the tallest building in Vietnam and the 8th highest in the world.
---
Related Articles:
- Work Begins On HCMC's $1.41B Central Park Project, Future Home Of Vietnam's Tallest Building
- Design Officially Approved For Vietnam's Tallest Building
---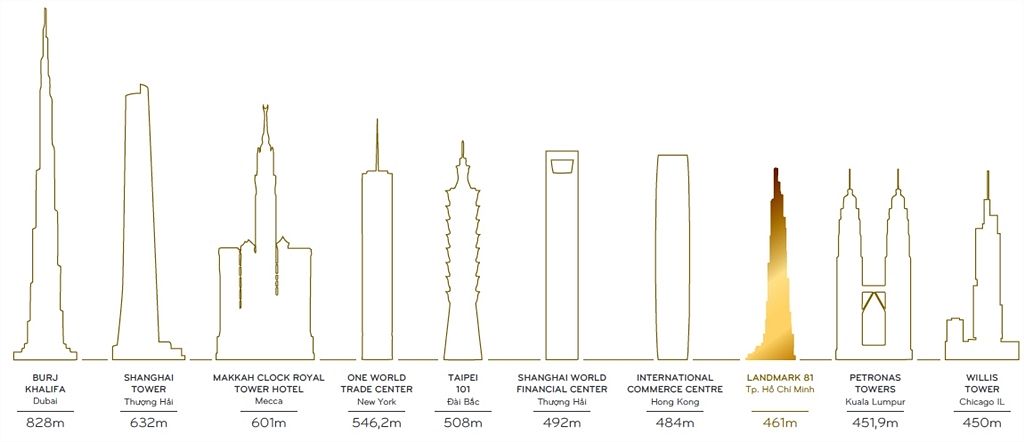 The skyscraper is the crown jewel of Vinhome's US$1.4 billion Central Park project and will house hotels, apartments, shopping centers, restaurants, bars, an indoor ice rink and an 360 observatory center once completed in 2017.
It will be interesting to see how long the Landmark 81 will stand as Vietnam's tallest building as Thu Thiem's recently announced Empire City development will be centered around a 86-story tower of yet unspecified height.
Here are some renderings of what the building should look like when it's completed in 2018: