The further the Saigon Metro progresses – or doesn't progress – the more we hear about escalating costs, construction hiccups and the project's Japanese contractors seeking compensation for delays. But beyond the overhead metro track in District 2 and a whole lot of closed construction sites littering the downtown area, few of us have a visual understanding of Saigon's largest public transportation project to date.
Thanks to Zing, however, you can wonder no more. During a field trip to Saigon Metro's construction site in District 1, the online news outlet takes us underground to find out what's going on behind those corrugated partitions scattered around District 1.
Everyday, metro construction begins with morning calisthenics before workers are tasked with crafting the web of steel rebar that will one day function as the floor of Saigon Metro's Opera House station. Teams beneath Pasteur and Nguyen Hue Streets excavate upwards of 500 cubic meters of earth a day in preparation for Metro Line 1.
Beyond that, there are the usual scenes, which include lunchtime at an underground construction site and a post-meal nap atop some building materials.
Currently, the Ben Thanh-Suoi Tien line has around 1,000 engineers and and construction workers on the job, while elsewhere in town, construction of above-ground stations is underway near Ba Son Shipyard heading toward Suoi Tien.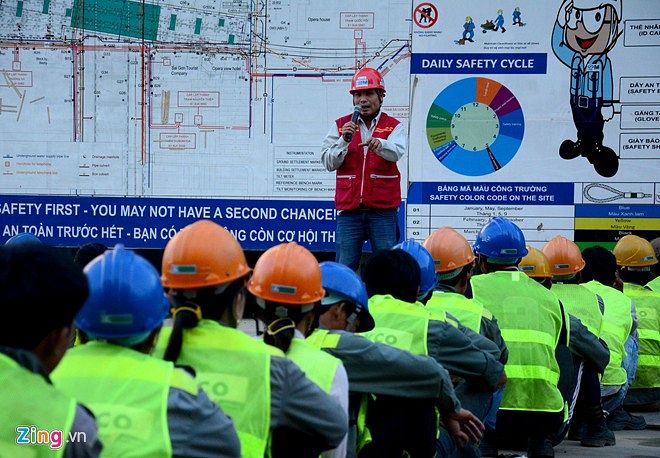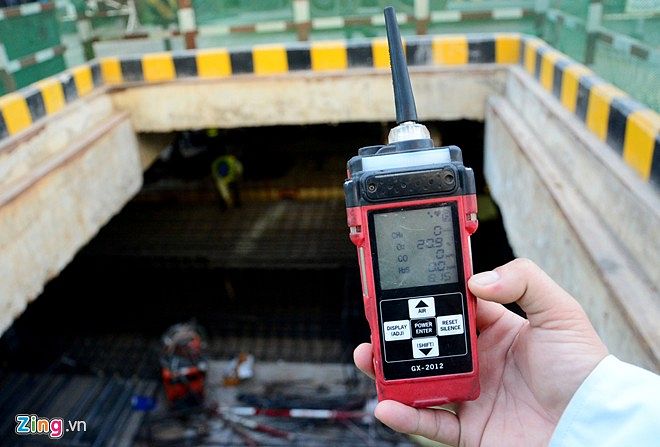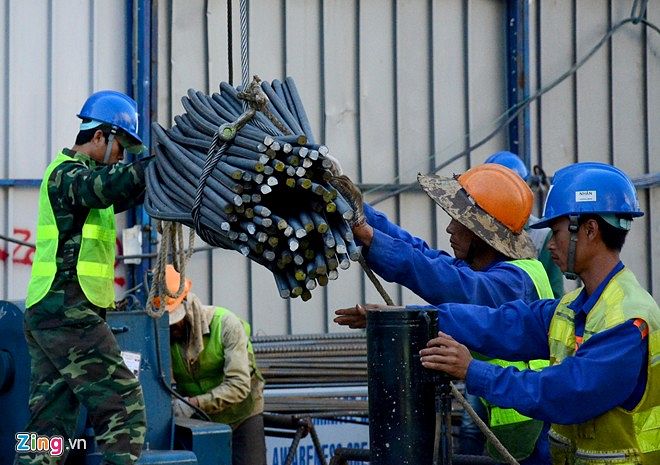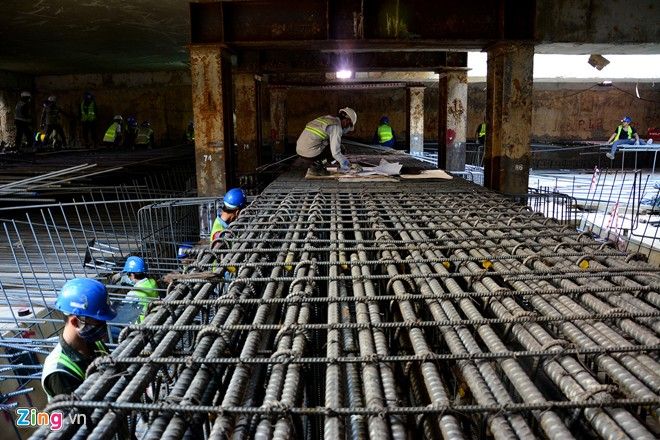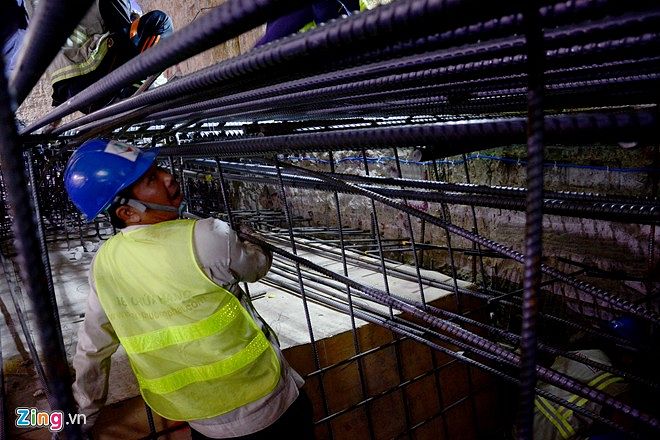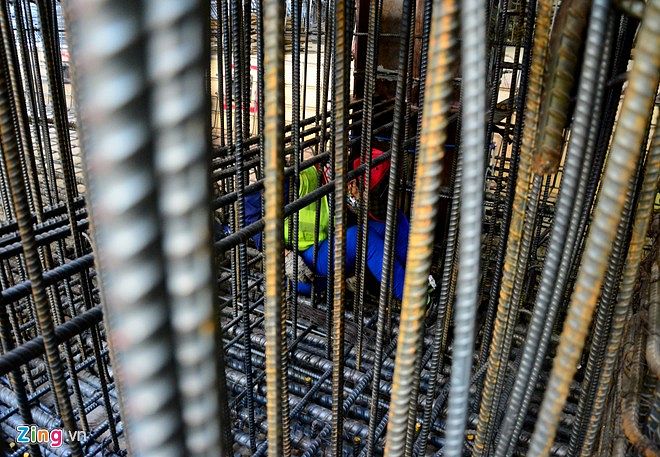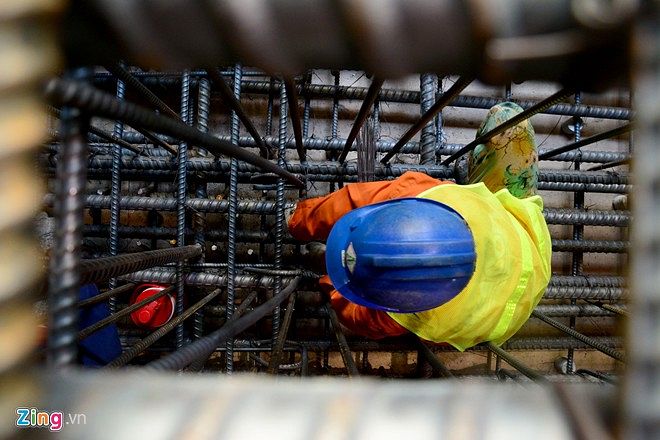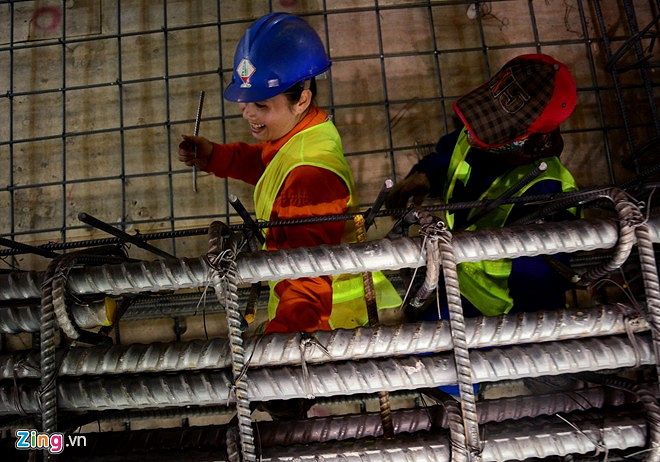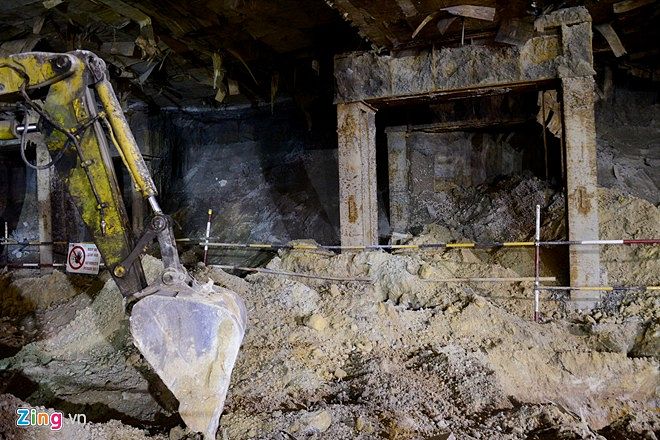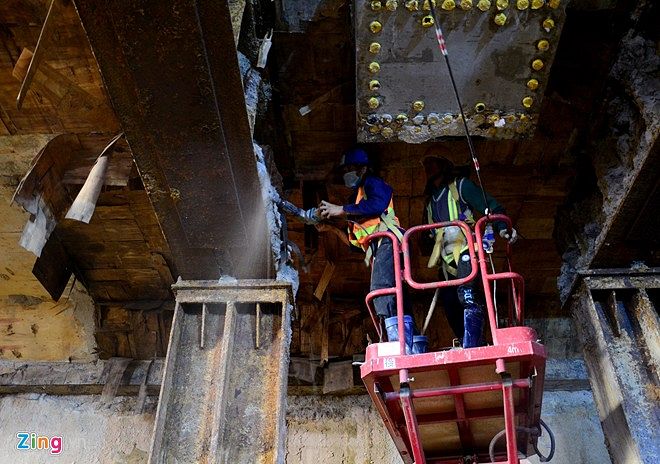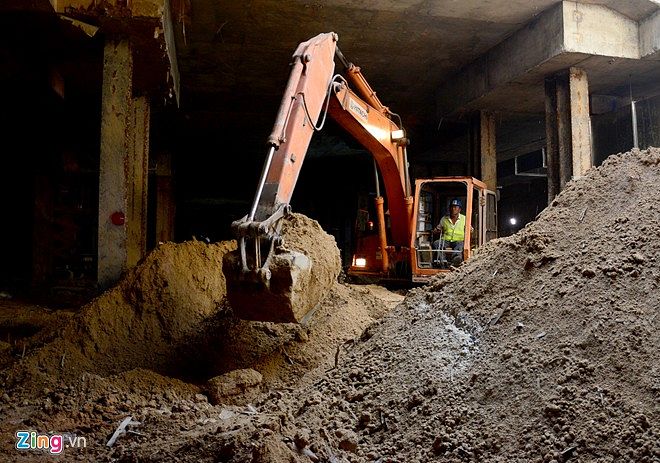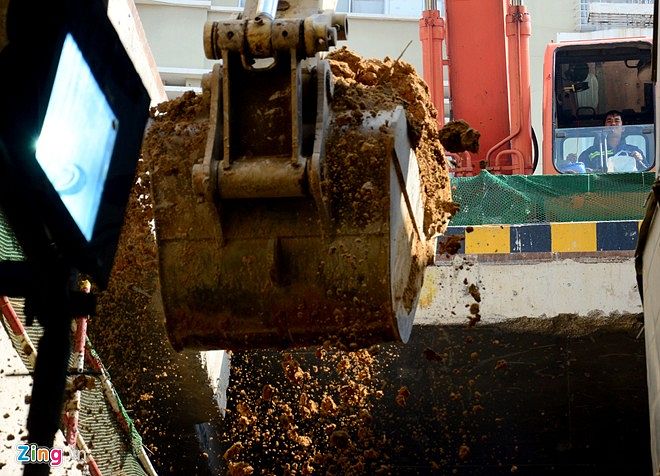 [Photos via Zing. Top photo via SGGP]
---

Related Articles:
---