Inspired by traditional Vietnamese architecture, the Saigon-born architects of VACO Design have outfitted this chic District 2 home with intelligent design, both inside and out.
In contending with a small area – the house is only 12.5 meters by 14.5 meters – VACO's architects focused on creating multipurpose spaces, reports ArchDaily. The designers placed a swimming pool at the front of the building, along with a study and a kitchen, while arranging general living space at the back. This practice makes the most of the house's natural ventilation and lighting in addition to maintaining both privacy and peace and quiet for its residents.
H House showcases elements of a traditional Vietnamese house in its courtyard, where the pool helps to keep this sunny outdoor area cool. Other traditional features include a fish pond, shutter windows, a veranda, ample greenery and a sleek wood-and-stone interior. Outside, the structure embraces modernist architecture in its facade, which is covered in ventilation blocks. These blocks serve as a screen from the tropical sun while adding sophistication to the house's exterior with its geometric pattern.
By combining contemporary style with smart, functional design, H House captures the best of both old and new. Take a look below: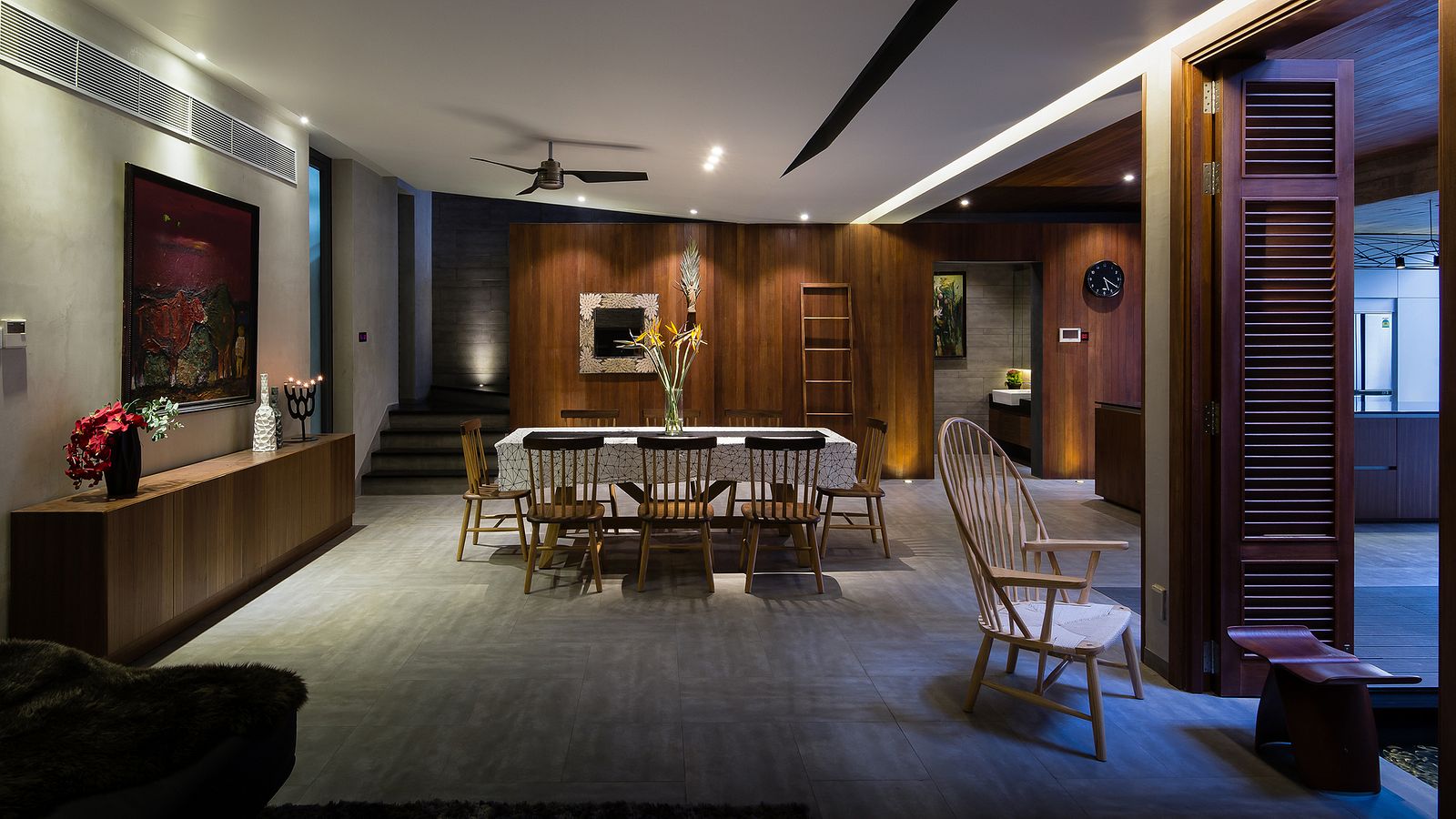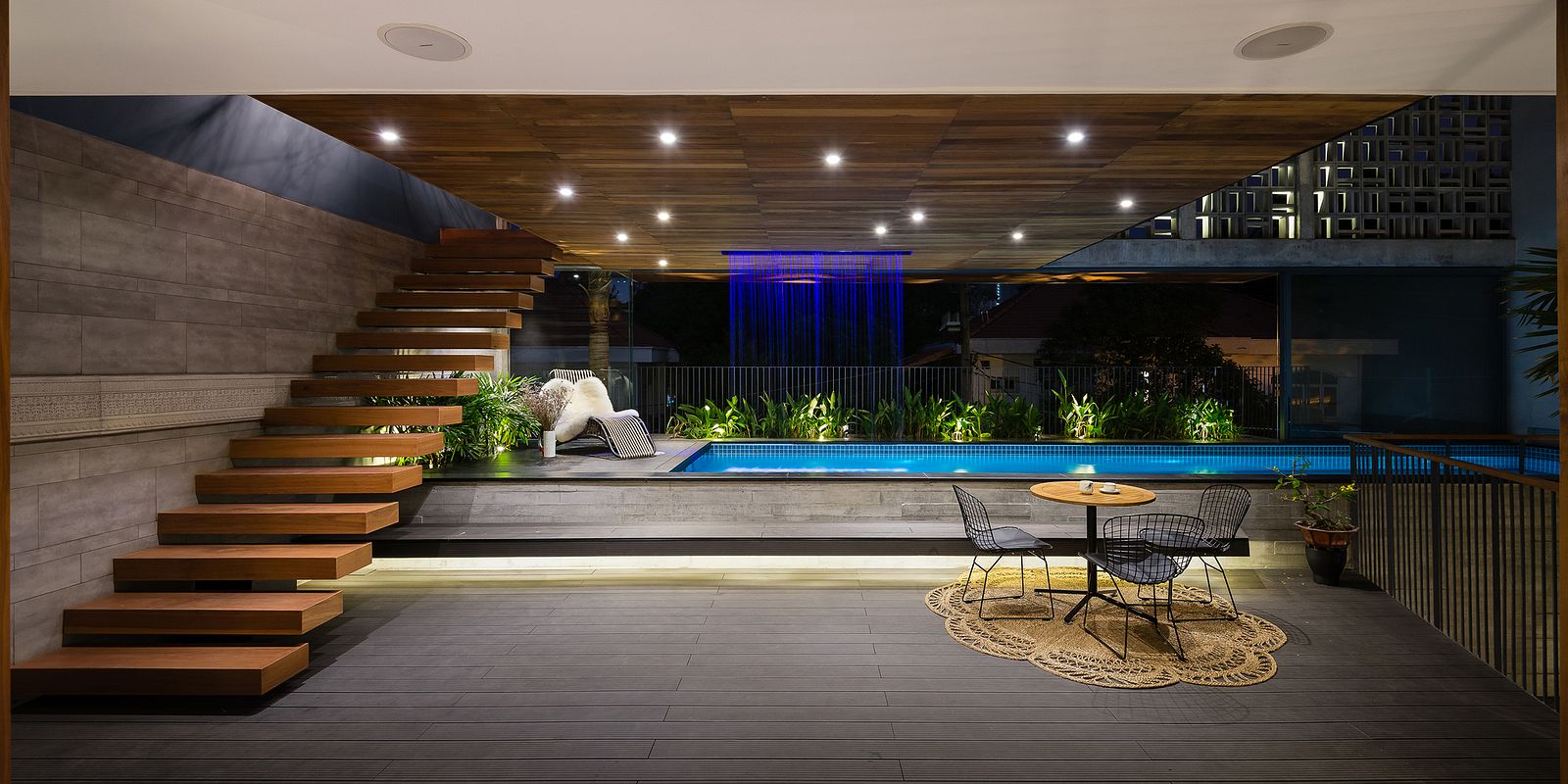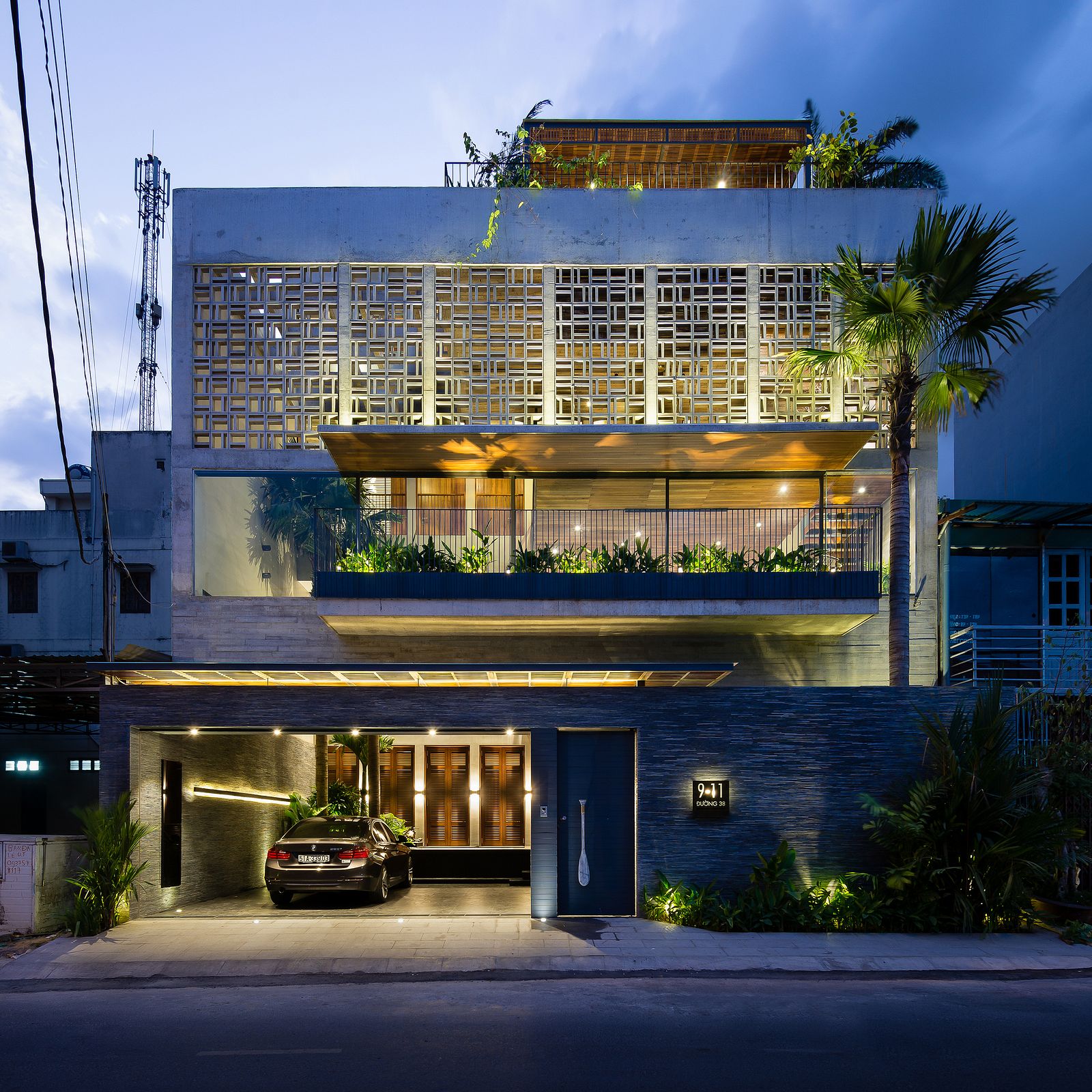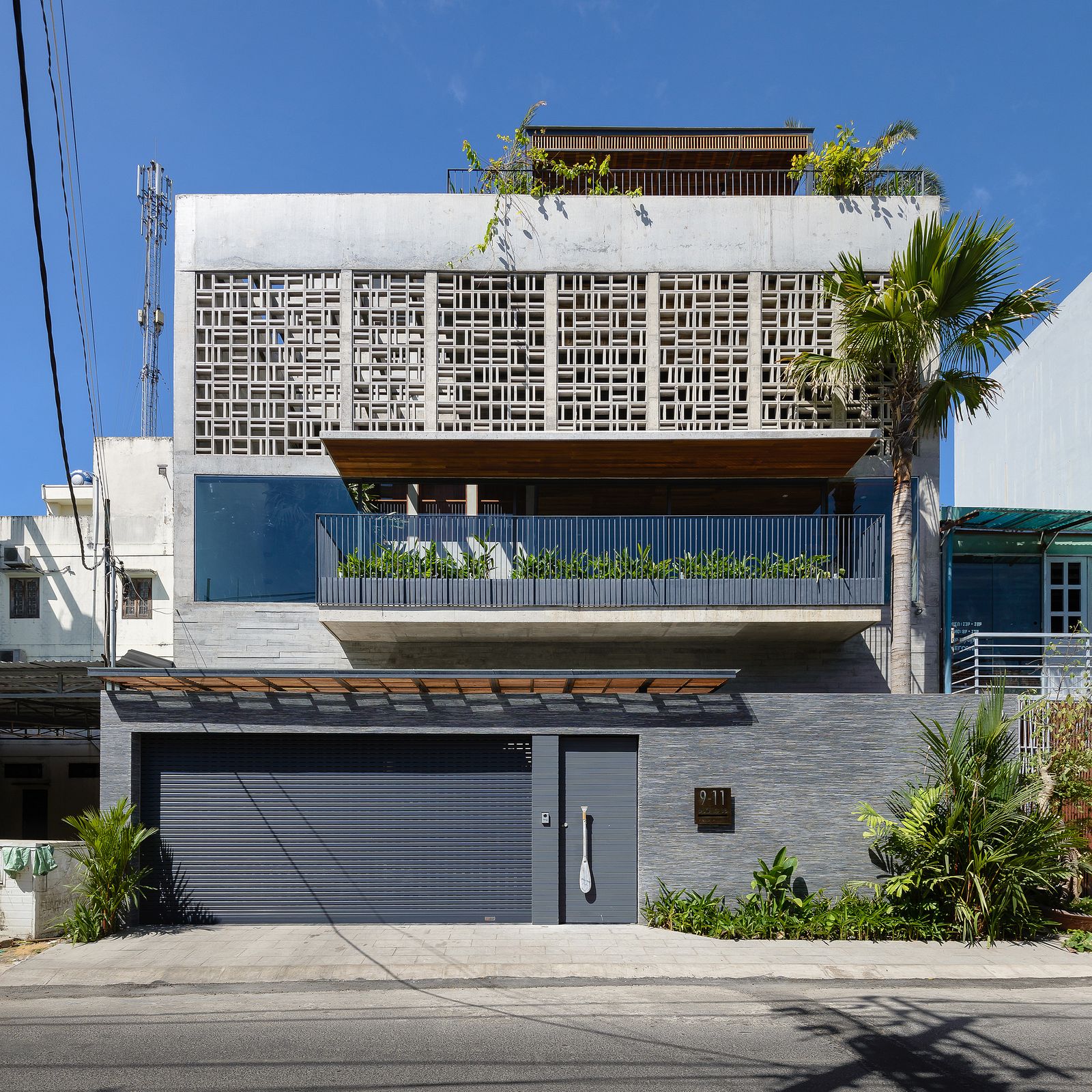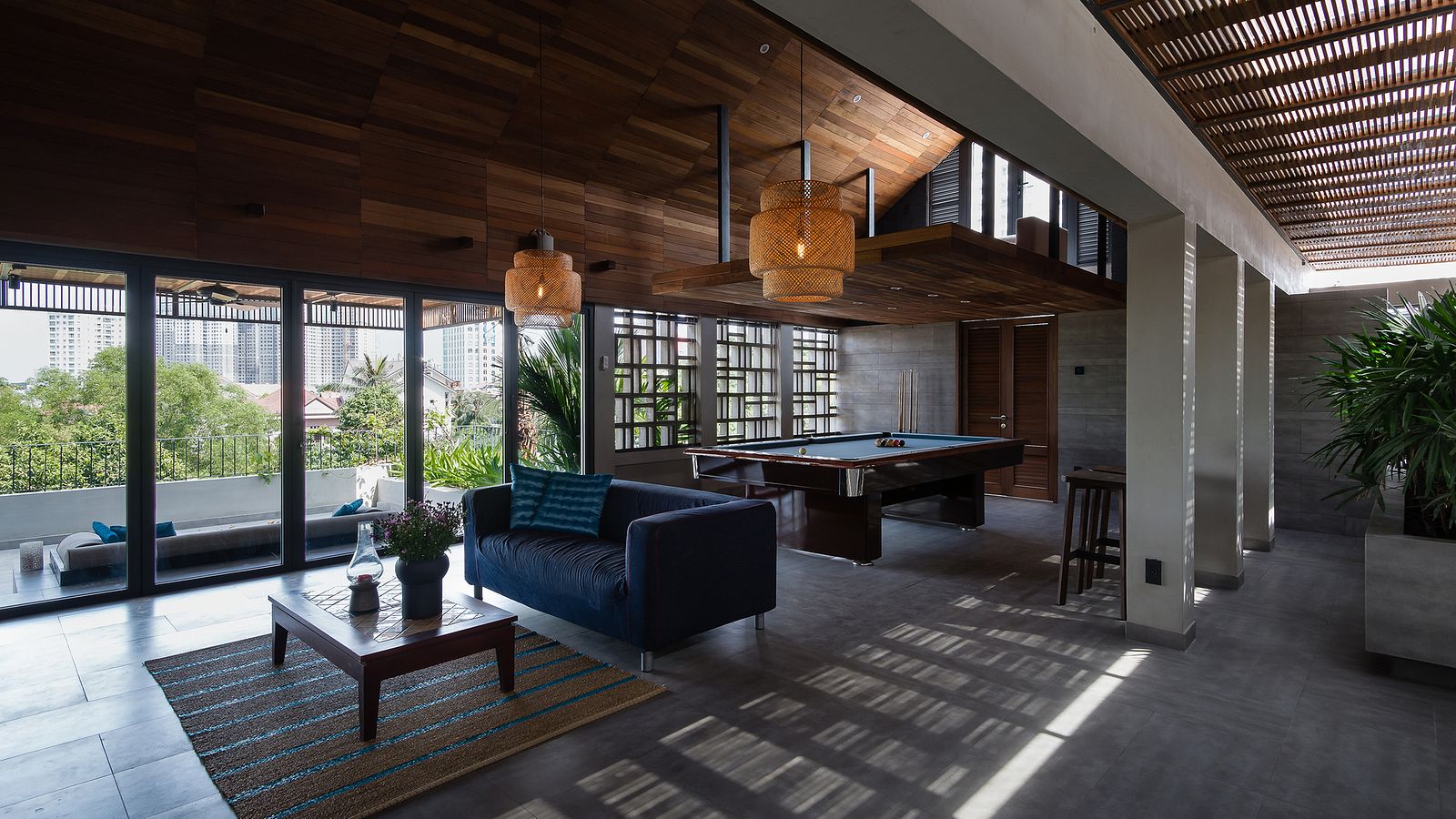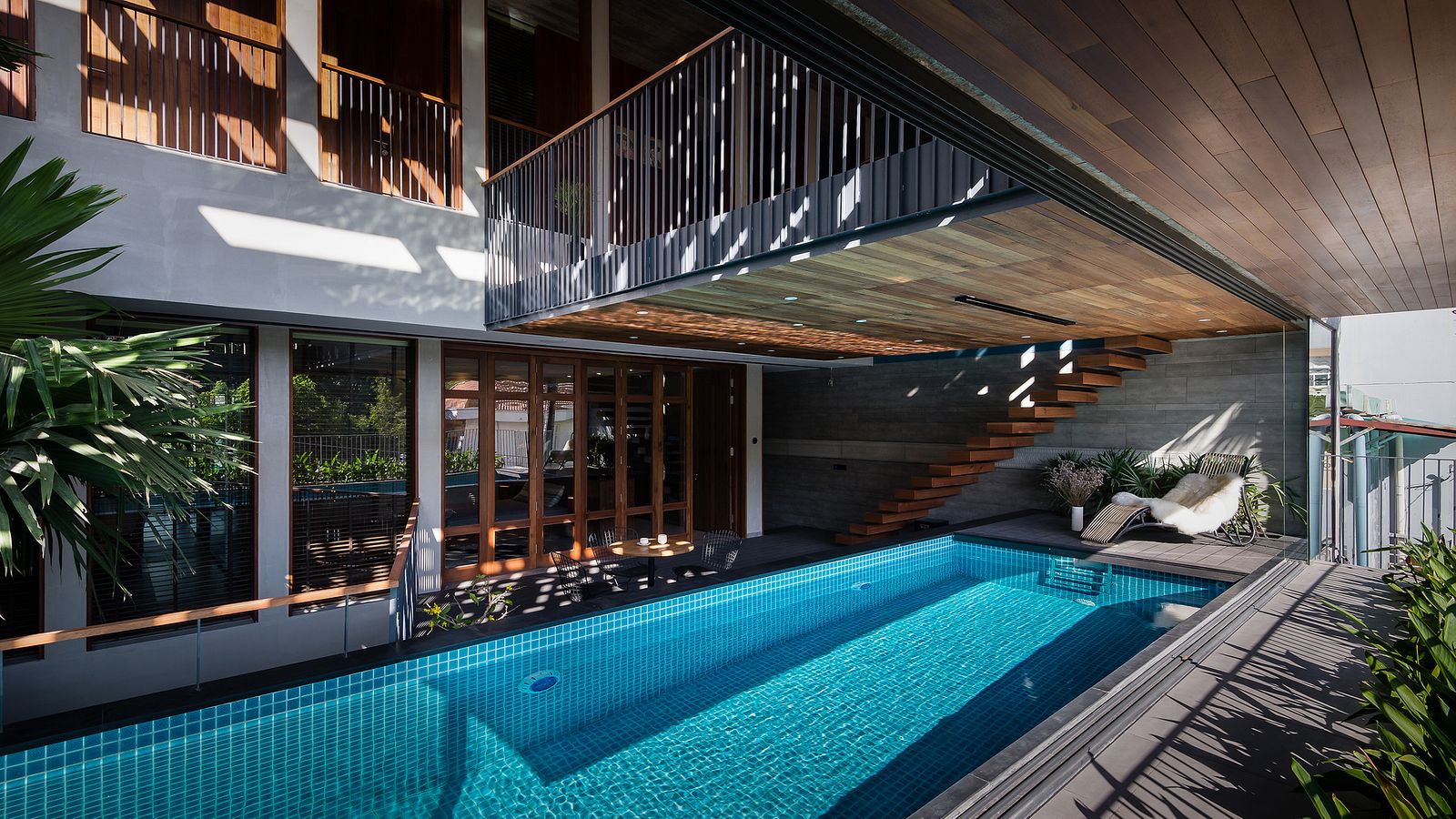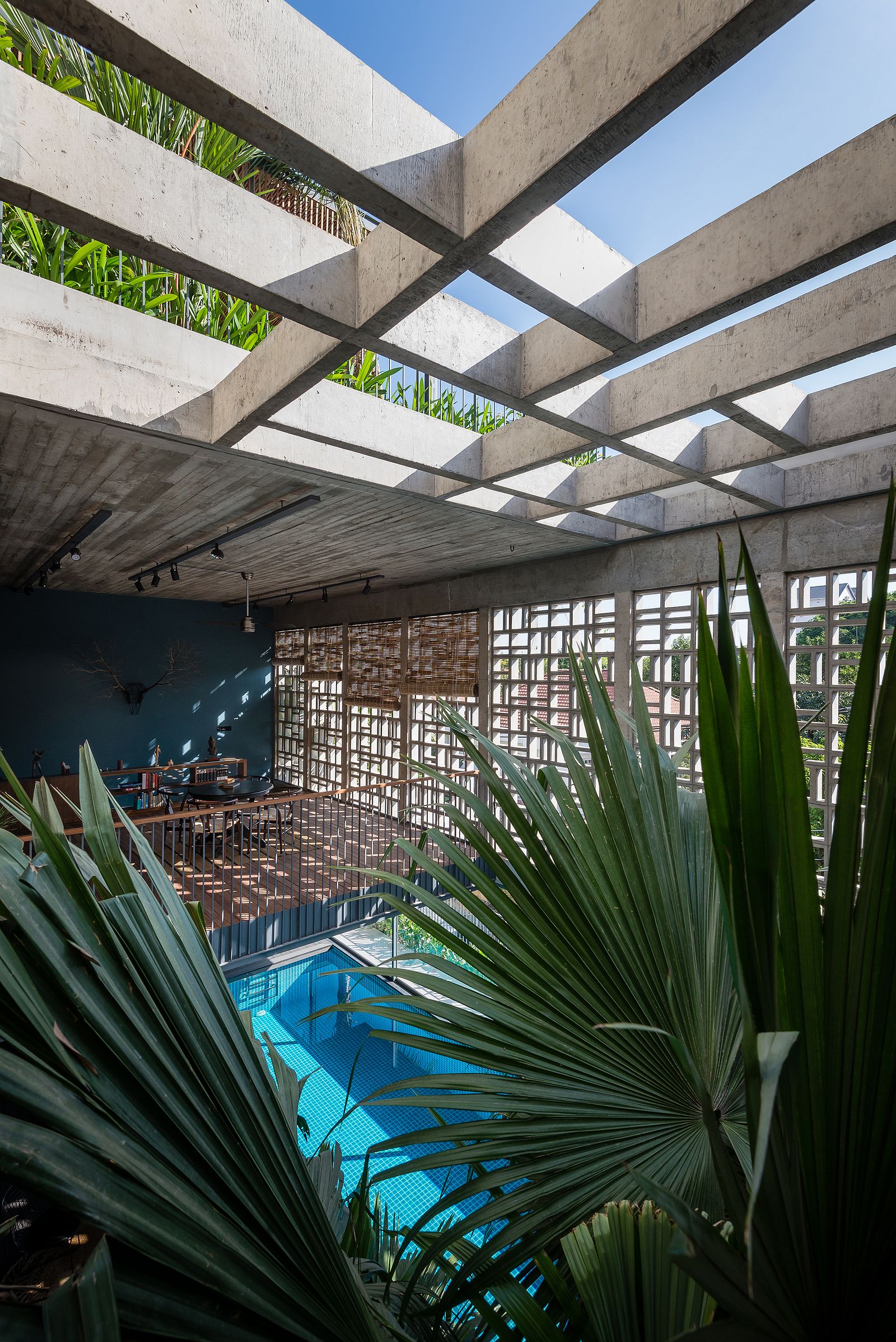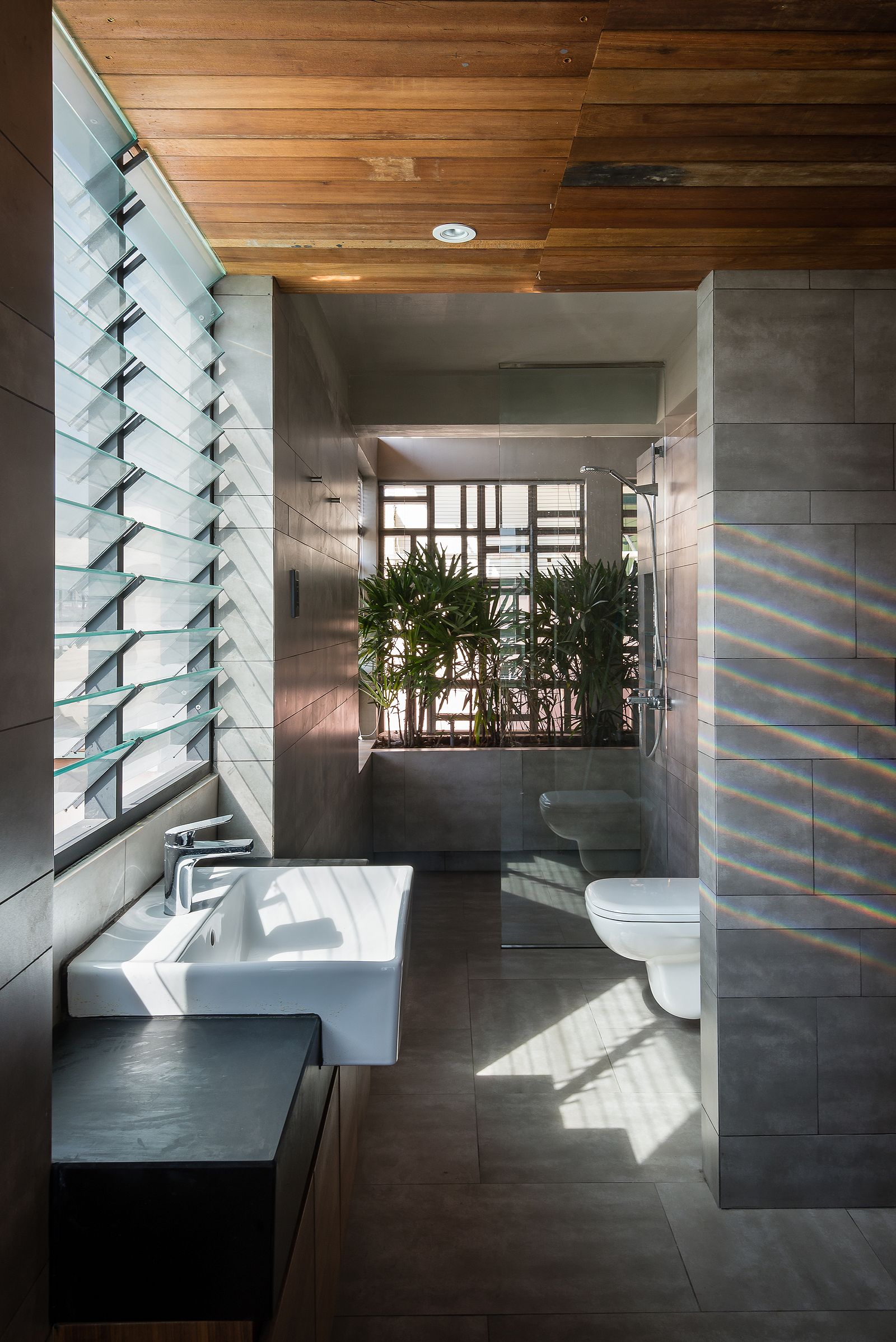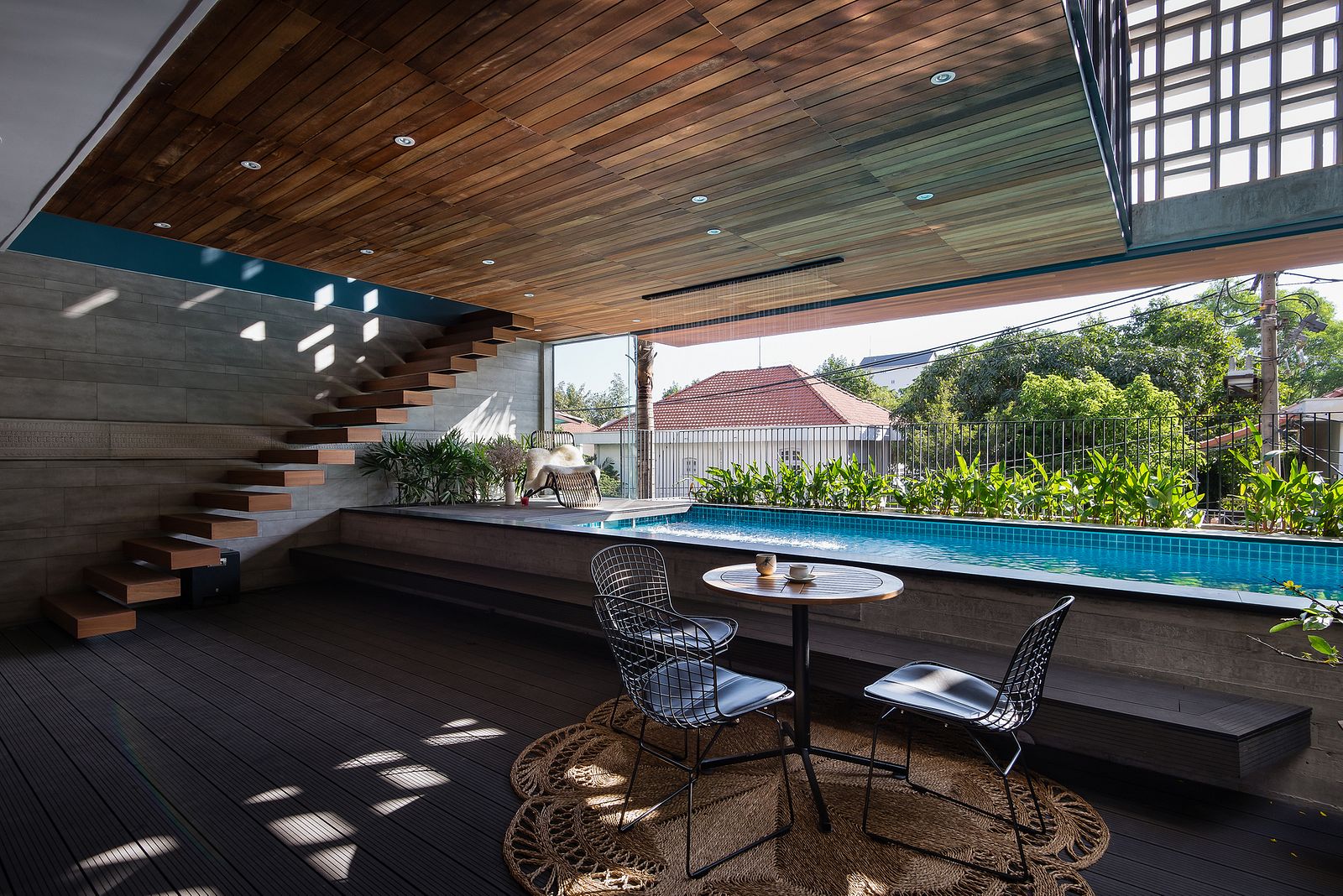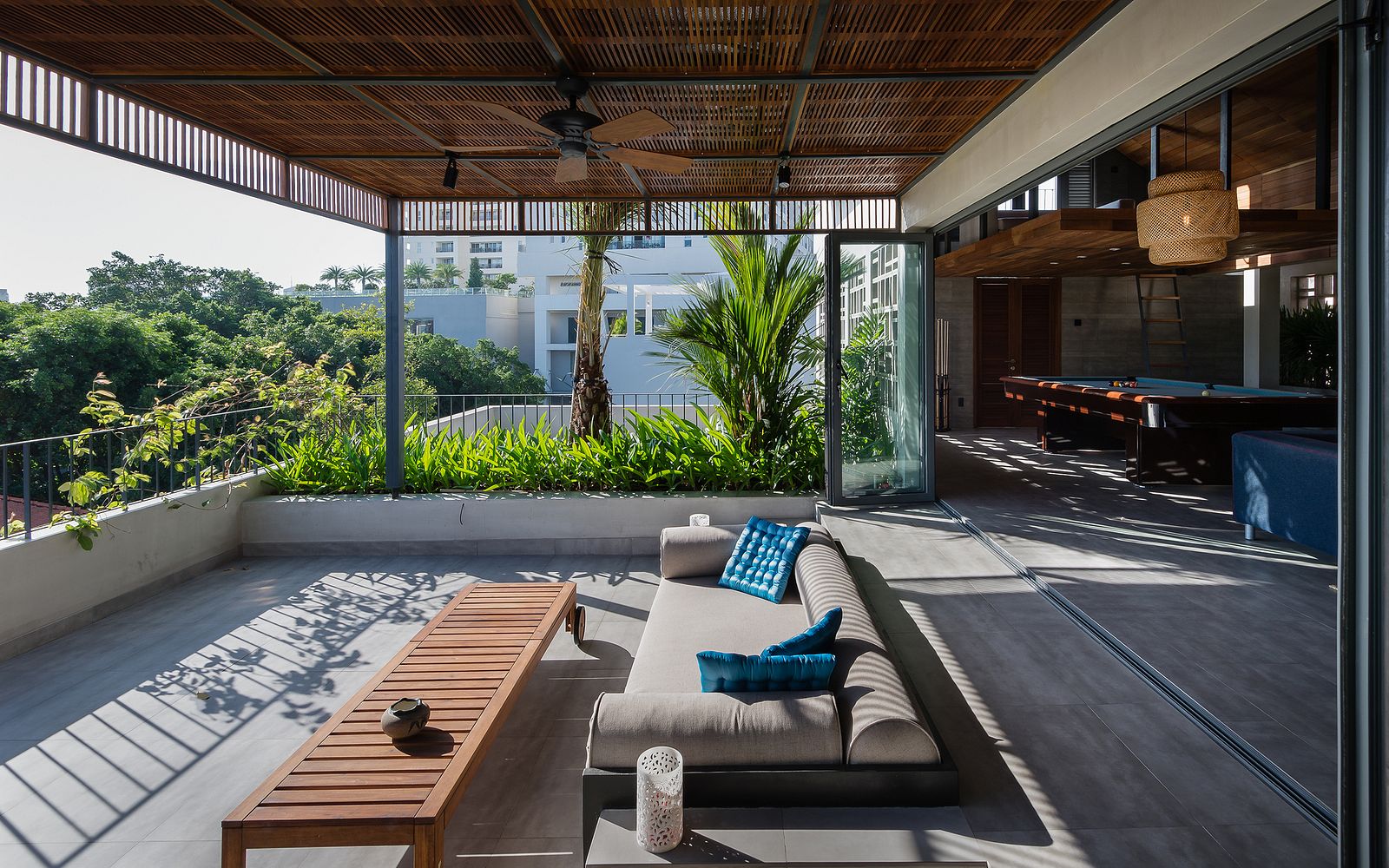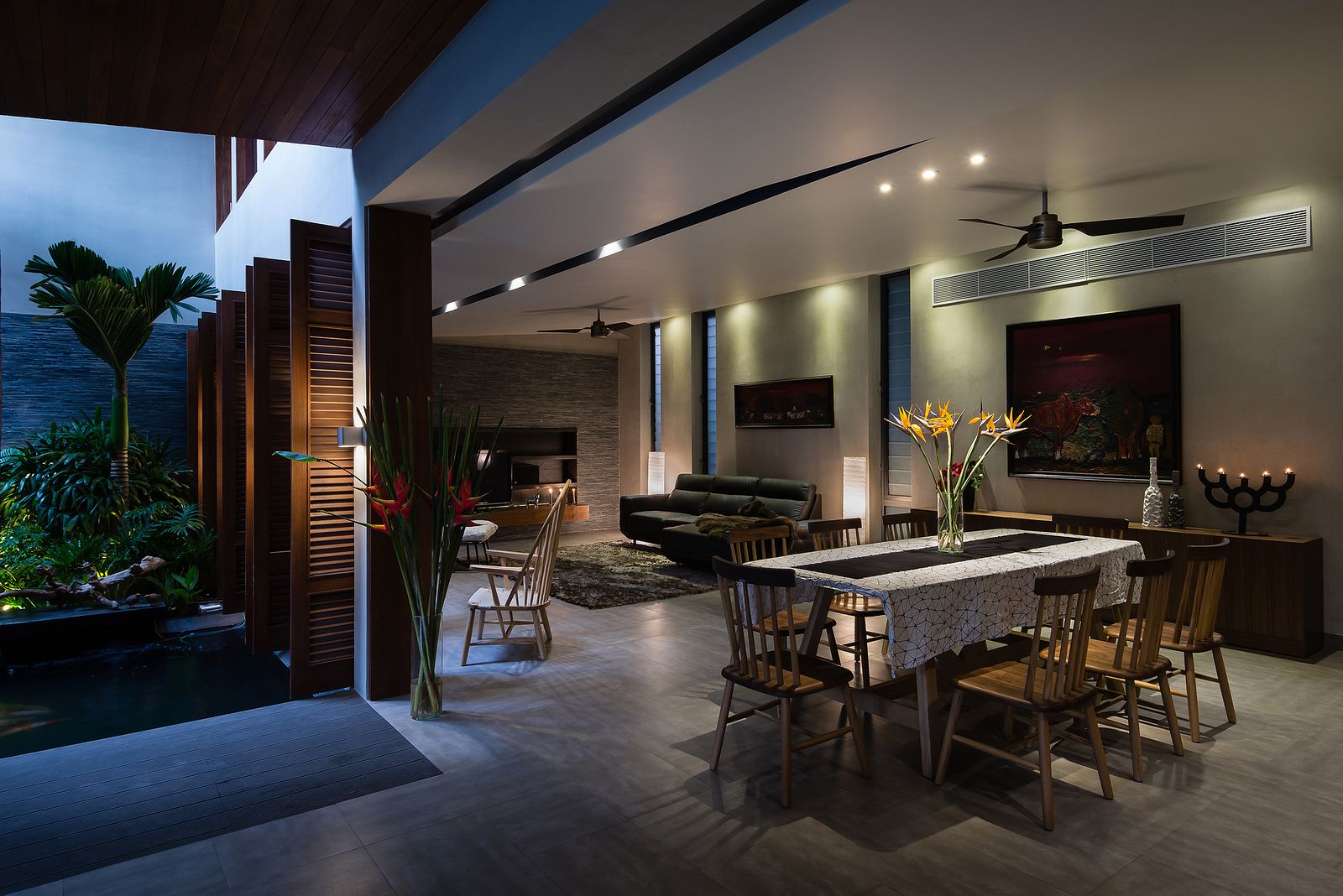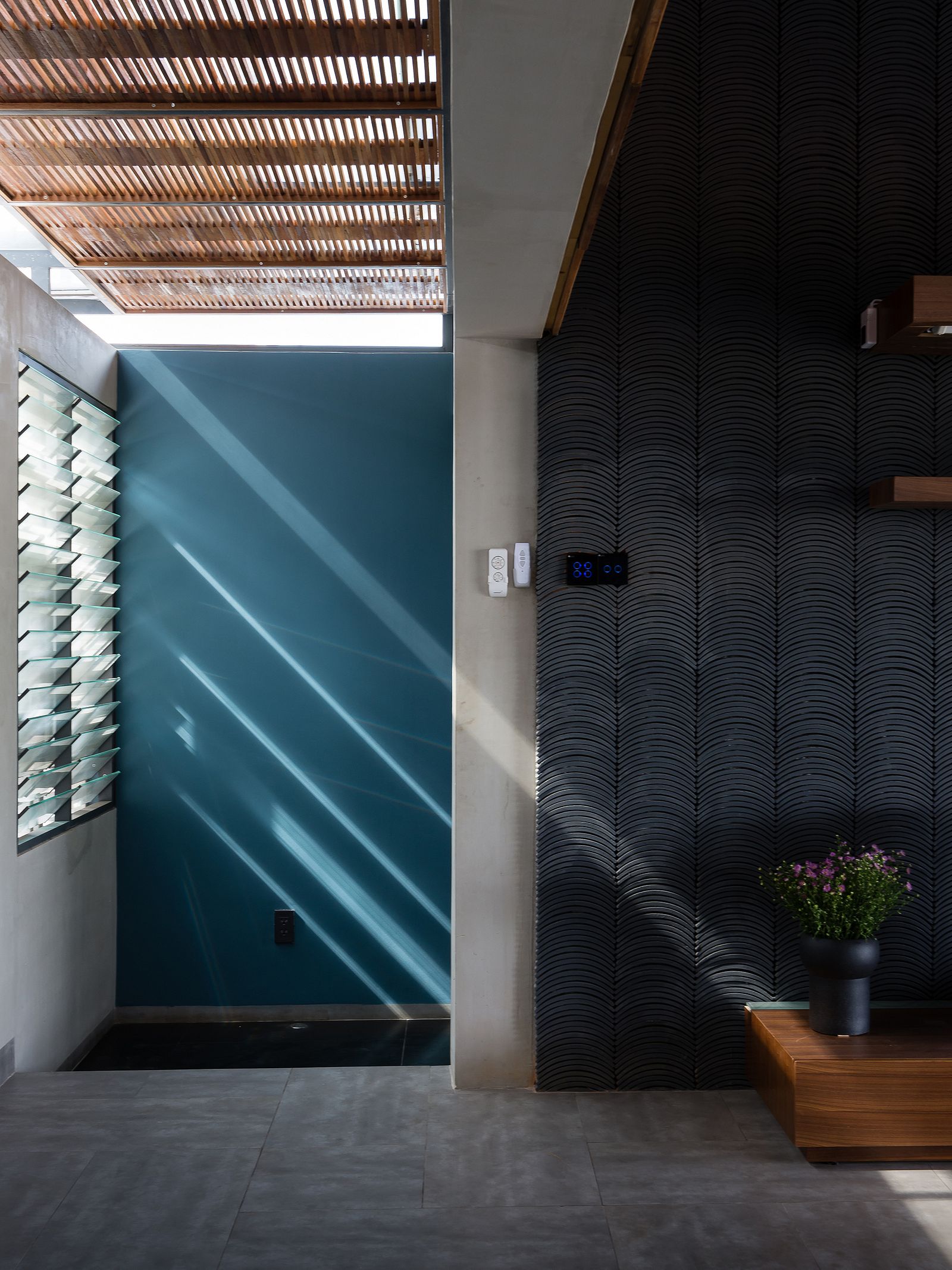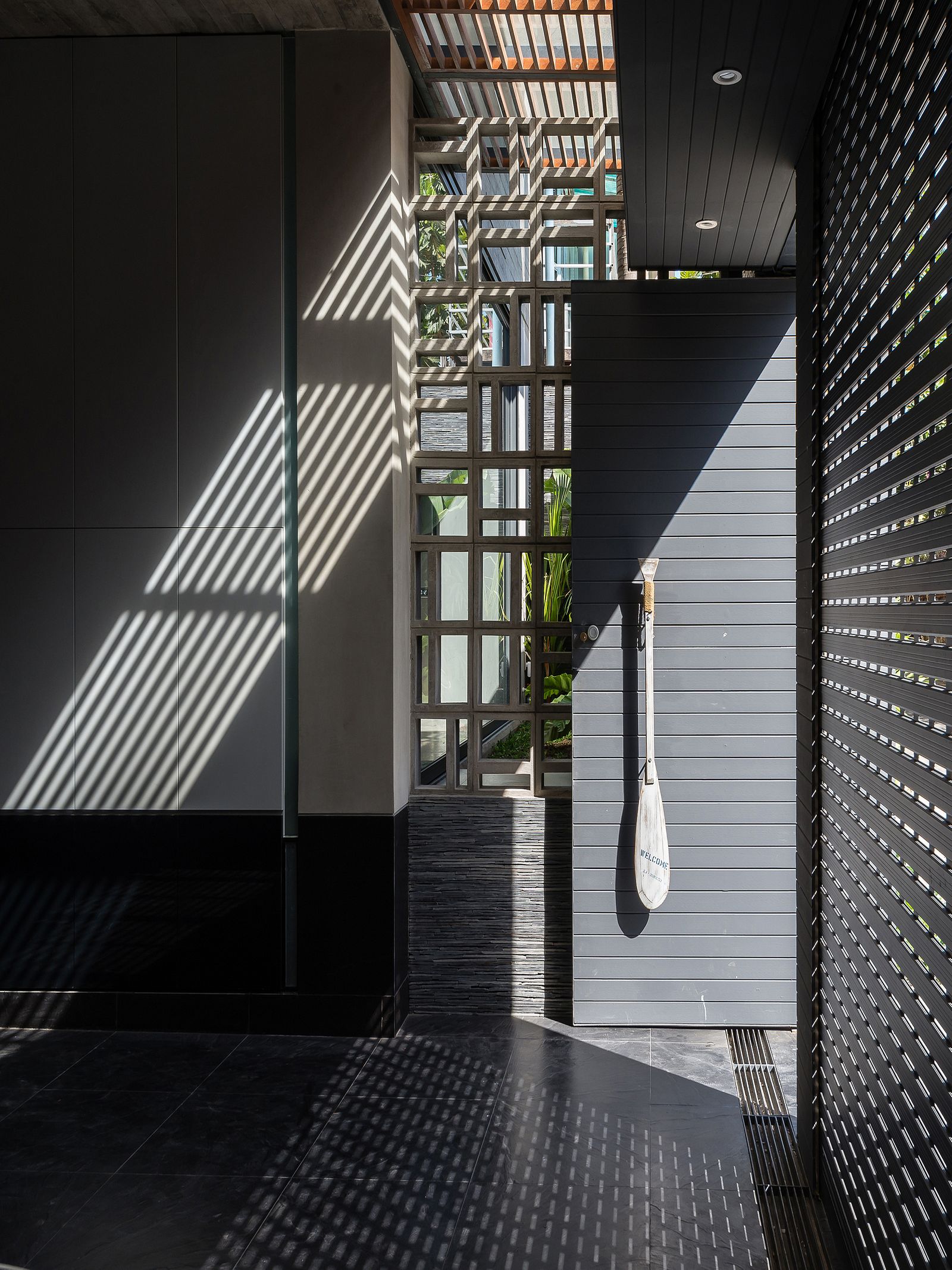 [Photos via ArchDaily]
---

Related Articles:
---