On August 29, Pace Development Corp announced the completion of their gigantic mixed-use skyscraper in downtown Bangkok.
At 314 meters, MahaNakhon is Thailand's tallest building and the fourth-tallest in Southeast Asia, behind Kuala Lumpur's twin Petronas Towers and Landmark 72 in Hanoi.
The new architectural icon of the Thai capital features a Minecraft-like pixelated façade that incrementally exposes the building's 150,000-square meter interior to the city.
According to Buro Ole Scheeren Group, which designed the 77-story skyscraper, the structure "melds with the city by gradually 'dissolving' as it flows downward to meet the ground." The architecture group also placed heavy emphasis on public space with MahaNakhon Square, a public plaza located in front of the tower. The firm describes this area as "a landscaped retreat for the city's inhabitants, and a rare venue for cultural and social interaction."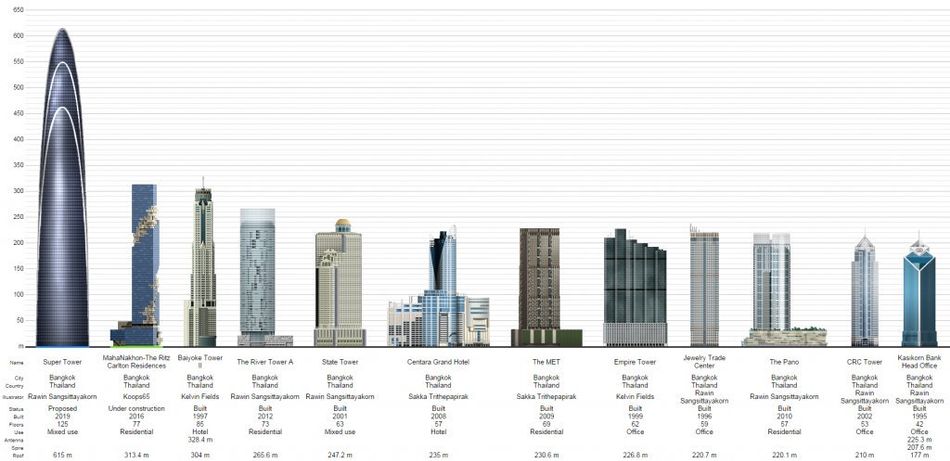 MahaNakhon includes a 150-room boutique hotel, an observatory deck and rooftop sky bar, as well as luxury shopping areas, dining spaces and condominiums. Ritz-Carlton Residences will manage 200 exclusive customizable condos designed by David Collins Studio starting at THB40 million (US$1.15 million per unit), a record for the country's real estate market.
The developer expects to generate THB30 billion (US$866 million) in revenue from the building by 2020.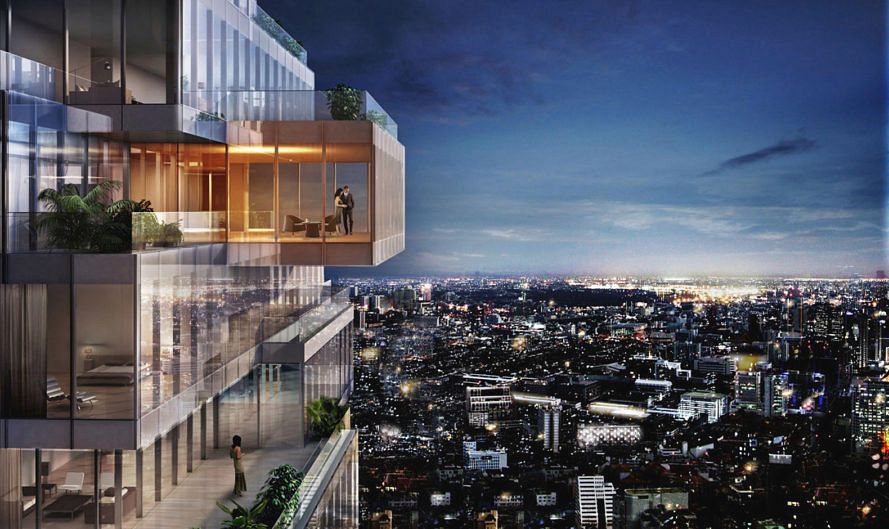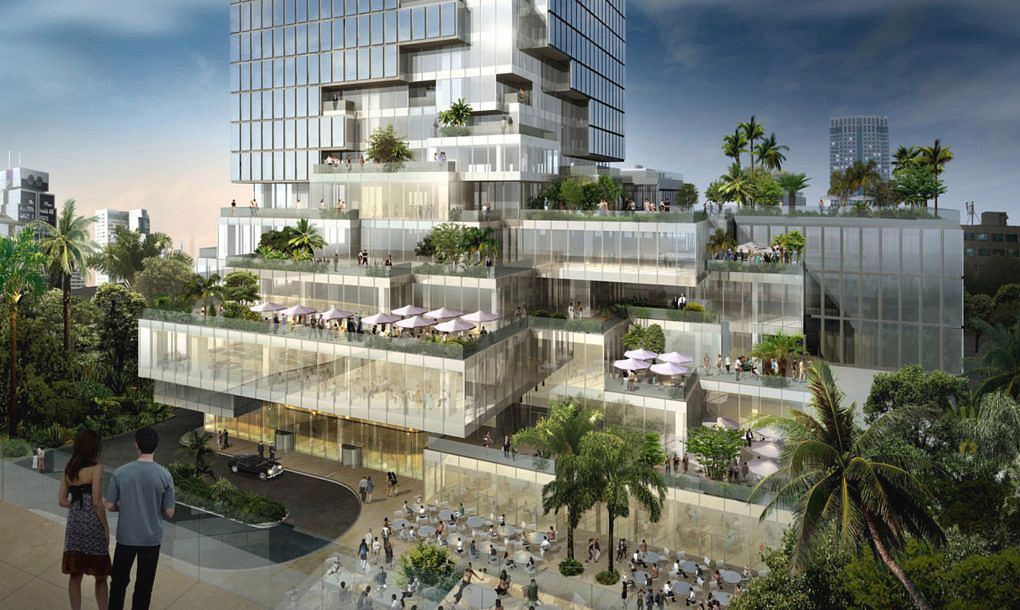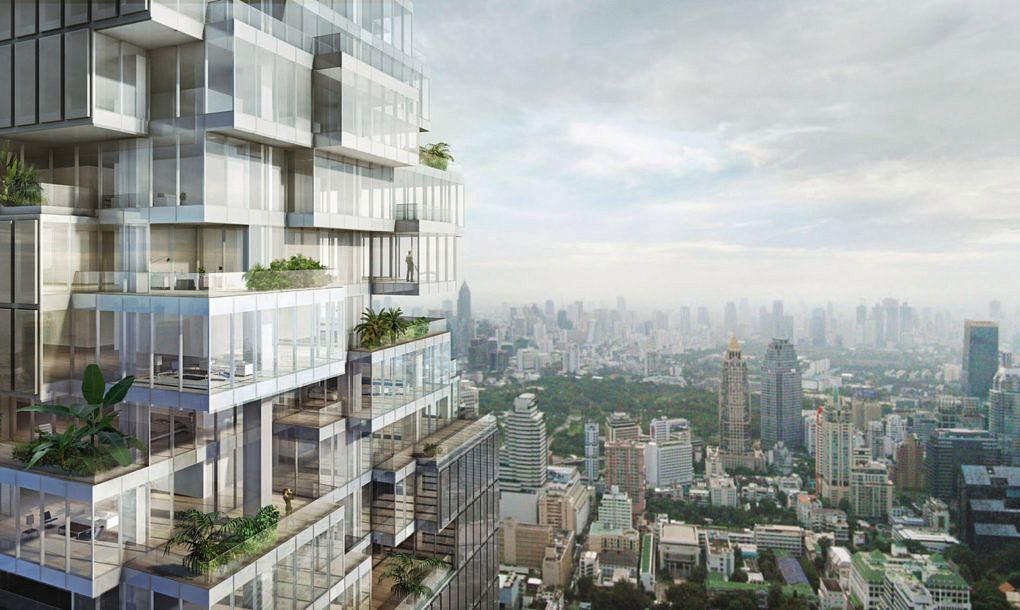 [Photos via Buro Ole Scheeren Group]
---

Related Articles:
---