Coffee is one of Vietnam's most important agricultural products, a crop that grows so well in the country's Central Highlands that it has become the world's second-largest coffee producer.
It is also the largest exporter of robusta coffee, the vast majority of which grown is for the commodity market, a sector dominated by huge companies whose goal is to maximize profits.
A far smaller, though growing, specialty coffee market, focused more on domestic consumers, is witnessing innovative farming techniques that could help improve the industry's environmental impact. This is crucial, as climate change is expected to have a deleterious effect on Vietnam's coffee industry in the future, with rising temperatures and changing rainfall patterns posing acute long-term threats.
This is the topic of a new study released in March by the Sustainable Trade Initiative, which examined the carbon emission impact that different types of coffee farming can have on the environment.
The study used 2016 farming records from 300 robusta farms in Dak Lak and Lam Dong provinces, two of Vietnam's biggest coffee producers. It found that coffee farms which grow non-coffee trees in addition to their primary crop help to sequester carbon emissions, while monocrop farms tend to act as carbon sources.
It's important to note that the study only looked at robusta farms, while the local specialty market often uses arabica coffee beans, which are grown under different conditions.
Researchers also found that coffee farmers in Vietnam overuse fertilizer, which further contributes to emissions and also eats into profits. Most coffee here is grown by small-scale farmers on land less than 4 hectares (10 acres) in size, meaning they don't have deep pockets.
The Rise of Speciality Coffee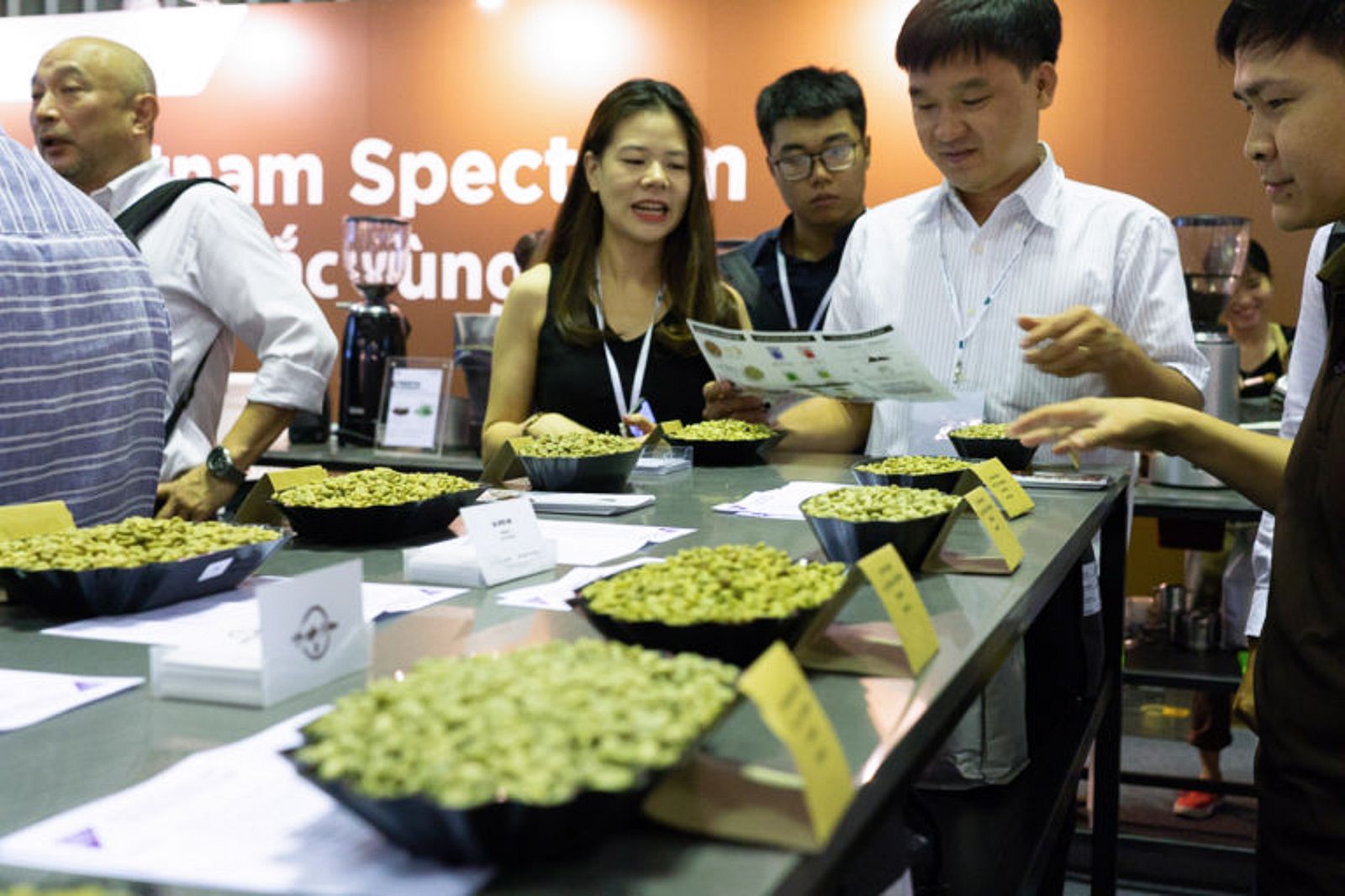 Will Frith, a technical consultant and educator, has been working in Vietnam's coffee industry since 2013, with a focus on developing the local specialty market. We met over drip coffees at one of Ho Chi Minh City's most highly regarded cafes.
"I'm trying to get even higher than value-added for producers and kind of creating a more sustainable domestic demand for the product, and steering pretty clear of export because that's an industry of its own with lots of big organizations that need to siphon away margins," he said.
While coffee has been a major crop in Vietnam for years, the specialty market is relatively new.
"It's gone from pretty much nothing to at least an aspiration for more quality-oriented producers," Frith said. "I do see a lot of producers in the Da Lat region [located in mountainous Lam Dong province] who are really focused on getting higher prices for the coffee, which I hadn't seen before."
Visitors to Vietnam will be familiar with cà phê sữa đá, or coffee with condensed milk, served from street carts and simple open-front cafes for as little as 50 cents. Over the last few years, however, major cities have seen an explosion of hip, quality-focused cafes serving cold brew, artful lattes and other upmarket coffee styles, often using Arabica beans grown in the Central Highlands.
Quang Tran has been on the leading edge of this specialty coffee wave. He is the founder of La Viet Coffee, a company based in Da Lat that works with local farms to produce high-quality beans.
"I started in coffee in 2010 and focused on specialty and organic coffee at that time," Tran told me on the sidelines of the recent Café Show Vietnam, an international coffee exhibition held in Ho Chi Minh City.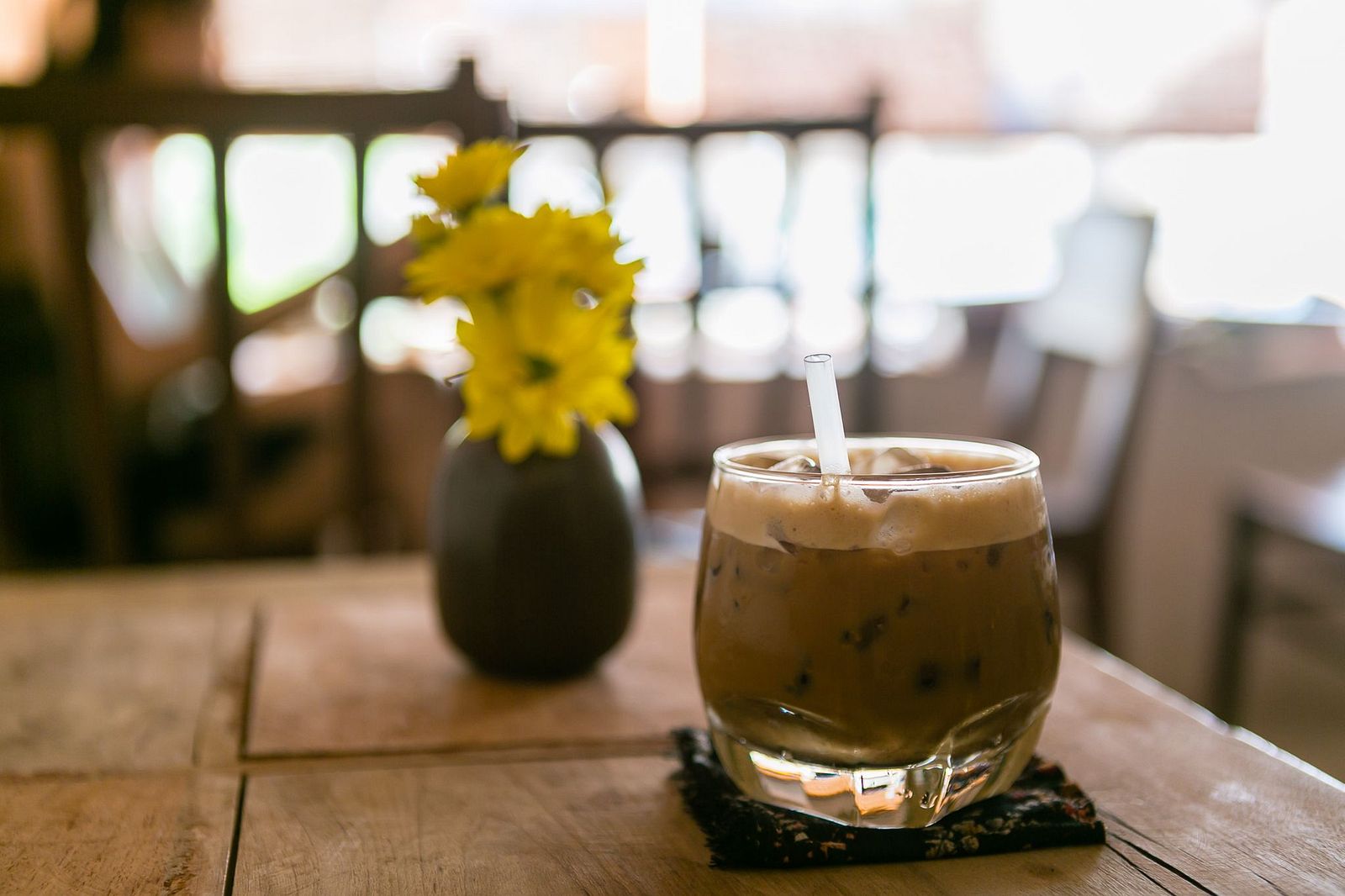 "The company lasted for three years and we hardly sold any beans because no one wanted them," he added. "The term 'specialty coffee' didn't exist in the market at that time."
In 2013 he co-founded The Workshop, Vietnam's first specialty coffee shop, in addition to starting La Viet.
He had brought a group of farmers down from Da Lat to the coffee exhibition, and the entire event was symbolic of how far specialty coffee has progressed here.
"This is the result of the community right now, within six years we tried to create it and now we can gather coffee fans, whether they are coffee farmers or producers, roasters or baristas, and we can share ideas of making good coffee and serving it in the local market and introducing the quality to the world market."
Tran says he's aware of the environmental concerns associated with coffee production, which go beyond carbon emissions. "The big problem with processing coffee is you gather a lot of coffee in one point, and you release a lot of waste, such as wastewater or coffee skins, and it pollutes the environment," he said.
He says he's encouraging the farmers he works with to break down their waste and compost it to be used as fertilizer: "You keep putting it on the farm so that it digests it, and you save money by not investing in chemical fertilizers, which is good long-term for the environment and for improving the quality of the coffee."
Some farmers have also begun intercropping their farms, which is in line with the recommendations of the report. The researchers found that 73 percent of highly diversified robusta farms act as carbon sinks, while 27 percent are carbon sources, though these are mostly farms which only recently diversified.
Meanwhile, 70 percent of monocrop farms are carbon sources. Such granular research has not been conducted on arabica farms yet.
According to Tran, farmers he works with have diversified their coffee farms with fruit trees such as avocado, durian and persimmon. While these trees can help turn a farm into a carbon sink, additional crops also provide supplemental income to farmers when coffee prices fluctuate, as is happening right now, according to Reuters.
Frith is also an advocate of intercropping, though he hadn't seen its advantages broken down so scientifically before reading the report.
"I've always kind of railed against monocropping, mainly for productivity and yield reasons," he said. "But the long-term mindset isn't there. You deplete soil nutrition like phosphorous with intensive farming, and you can't replace it without buying it. So when you have a monocropping system you're basically stripping away the natural systems that are helping to manage and maintain your coffee trees, and then you're kind of working on an aquaculture level where you're having to put each and every input in manually."
The fertilizer factor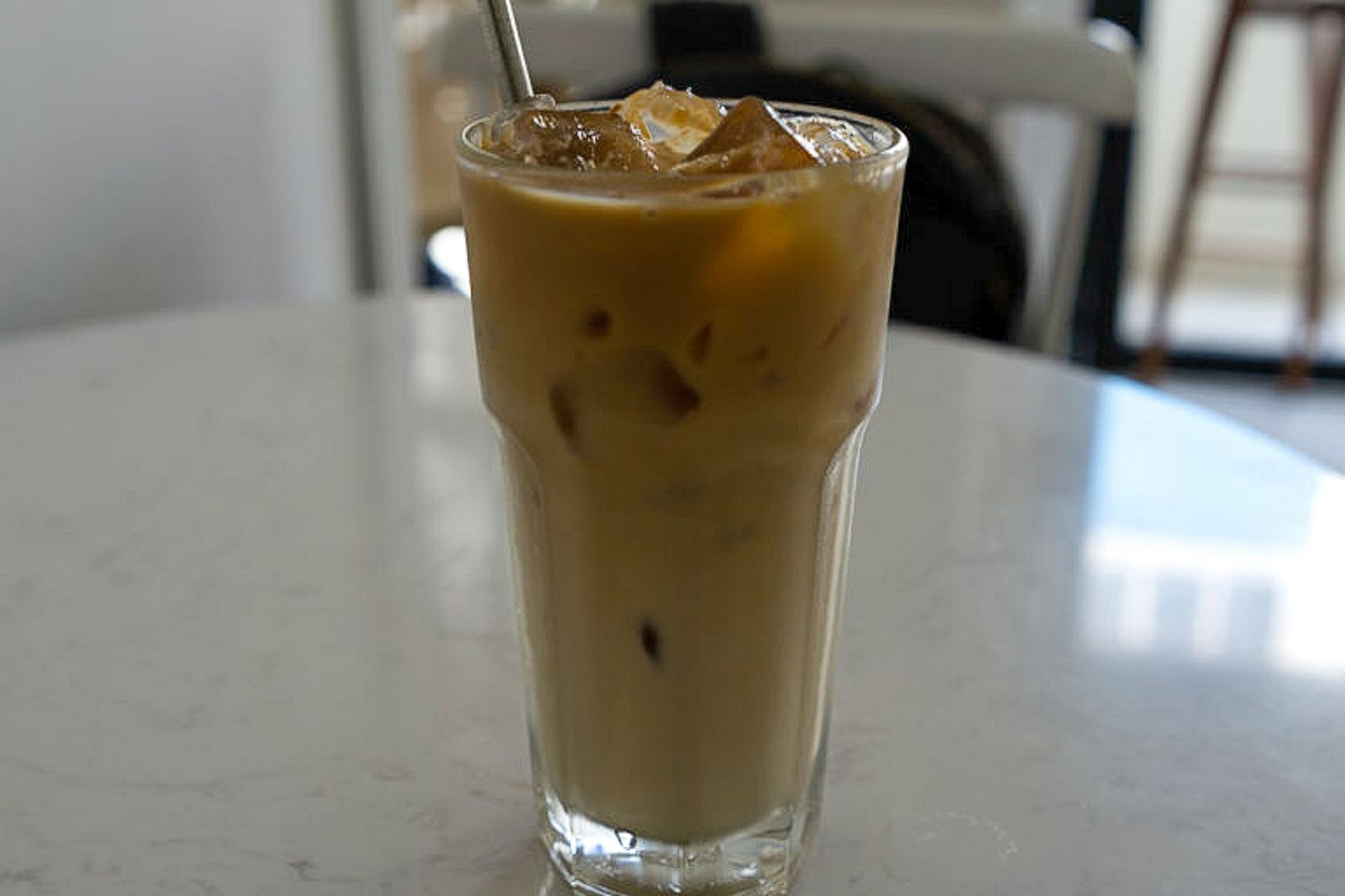 While the science behind intercropping appears sound, the social side of this practice is just as important.
Sarah Grant, an assistant professor of anthropology at California State University, Fullerton, has researched the human element of Vietnam's coffee sector since 2010. She spoke to me via Skype after reading the report.
"Crop diversification makes this tangible quantitative difference, but at the same time, how are you going to get hundreds of thousands of farmers to do this?" she said. "Farmers would like to use less fertilizer as well, but there's demand for high-yield coffee … and a lot of that is linked to more volume, cheaper coffee, but at the same time I think farmers are going to do what's best for their personal interests, whether it's buy a new motorbike, or more long-term like sending their kid to university in a major city."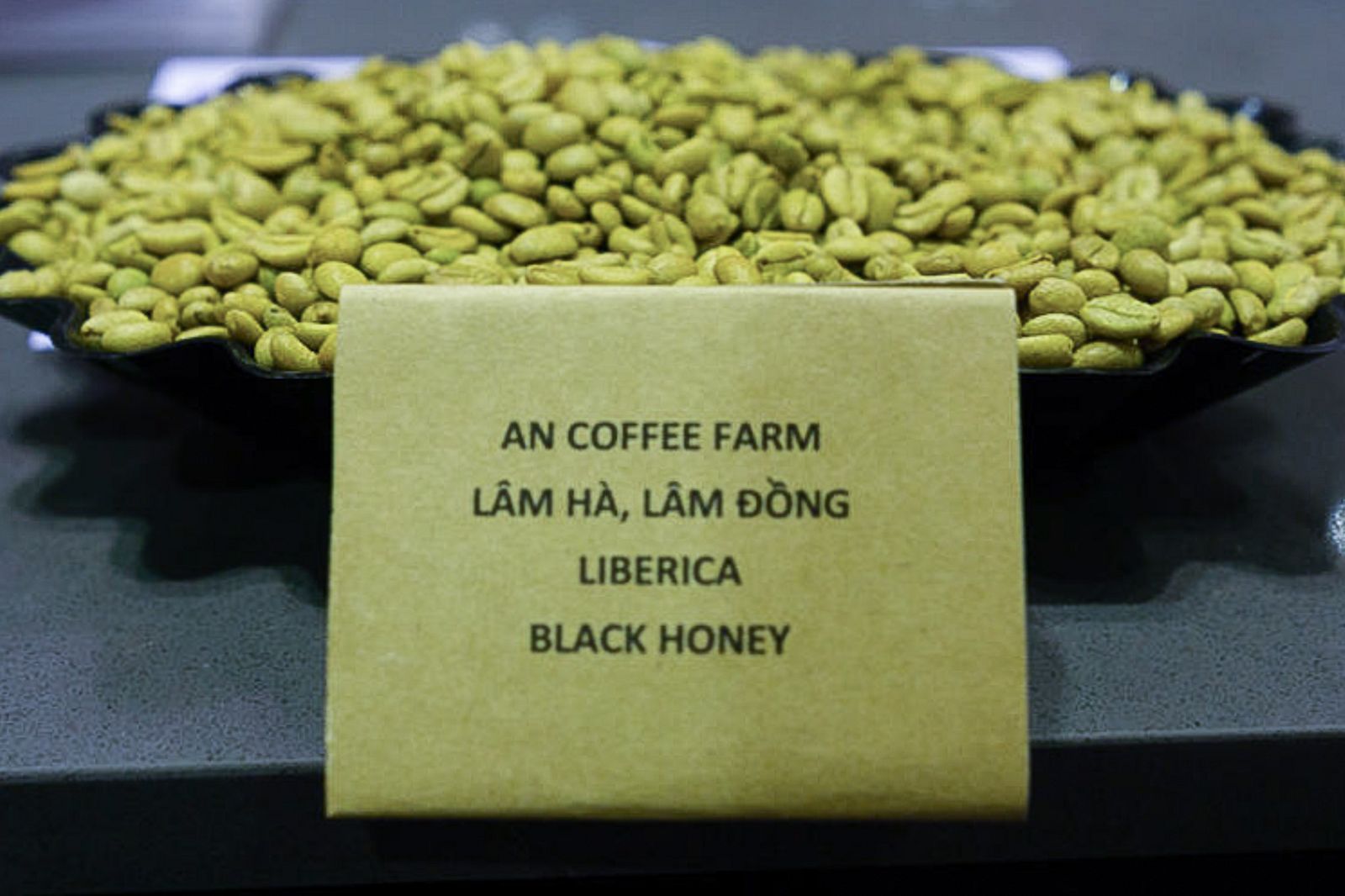 Another issue is that most farmers view coffee as just another crop, not something that they love. "Commodity coffee farmers are literally thinking about their coffee as a job, and I think there's probably a lot of limitations there," Grant said.
Therefore, she said, there needs to be a re-evaluation of what farming coffee means.
"Farmers who use less fertilizer are more profitable, so framing it in that way lets us rethink what it means to produce coffee in Vietnam," Grant said. "Does more fertilizer mean higher yield and more profit? That's not always the case. You would think that more coffee would mean more profit, but fertilizer can be really expensive."
It takes time to spread such messaging, though coffee pioneers such as Tran and Frith are working to get the word out. While responsible farming methods such as those discussed above have a positive impact, most of these innovations are occurring in the specialty coffee sector, which makes up a small fraction of the country's production, which hit 1.76 million tons in 2016.
The commodity robusta market is where real change will have to take place if coffee's environmental impact is to be mitigated at a meaningful scale. "Creating sustainability in that space is definitely going to have a much bigger effect," Frith said.
This story first appeared on Mongabay. The original report can be accessed here.