Pandan, an aromatic plant native to Southeast Asia, could soon have its moment in the international spotlight thanks to British chef and food writer Nigella Lawson, who extolled its virtues in an interview last year.
Speaking about changing food tastes for this year, Lawson said she thinks that pandan, known in Vietnam as lá dứa, is "going to be the new matcha," referring to the green tea powder from Japan which exploded in popularity around the world starting in the late 2010s.
Pandan is known in English as screwpine, and the leaves are part of the Pandanus amaryllifolius plant. They can either be dried or used fresh and in Southeast Asia, pandan is commonly distilled to an essence and used as an extract.
Residents of Southeast Asia and South Asia are already familiar with the smell and taste of pandan leaves, but for those living outside of the region – the native home of lá dứa – this flavor is still an "exotic" element. Bushes of this fragrant plant can be found everywhere in southern and central Vietnam. In local markets, with just VND5,000, one might purchase enough lá dứa to make desserts that can feed an entire family.
In Vietnam, lá dứa is not commonly used as an ingredient in the north, though it is more popular in southern cuisine. Apart from being used as a flavoring ingredient, the plant is also called upon sometimes as a vehicle for food. According to Viet World Kitchen, the food-related website run by Vietnamese-American chef and author Andrea Nguyen, lá dứa is also known as cây cơm nếp, which means "tree for sticky rice," as it was used as a tray for steamed rice in decades past.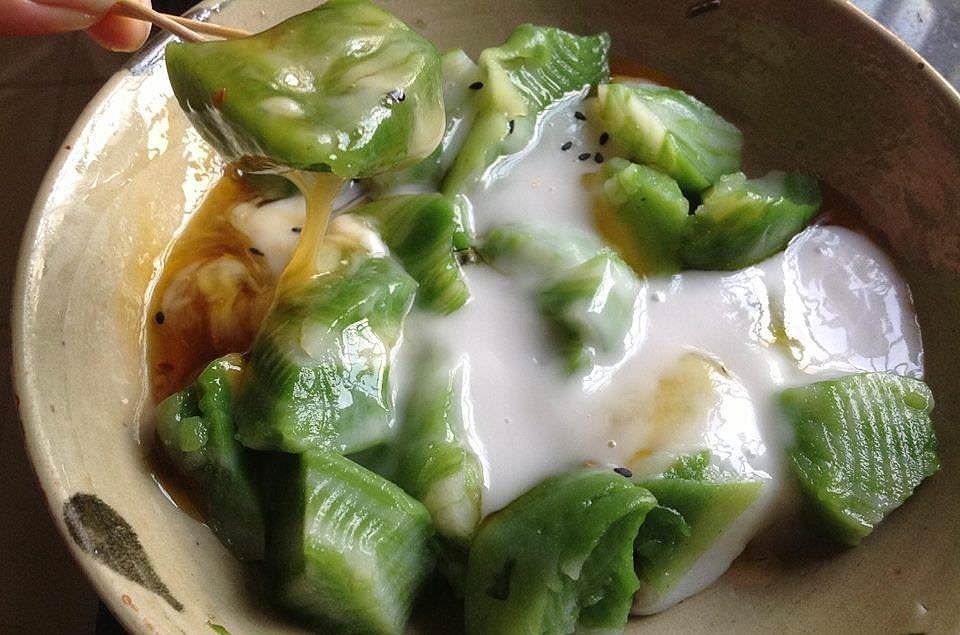 Vietnam's love for lá dứa's sweet, pleasant smell is evidenced in almost every aspect of local delicacies. Before matcha and green food coloring, pandan extract was the most common way for Vietnamese cooks to dye their creations green. Most of Vietnam's traditional desserts – like bánh bò, bánh lọt and bánh da lợn­ – only have two basic varieties, green and white, thanks to the popularity of pandan.
Lá dứa's aroma doesn't just make an appearance in Vietnam's culinary repertoire, it also shows up in daily life. While making your way through the jumble of Saigon's streets in a taxi or Uber car, you might notice a bundle of pandan leaves somewhere on the dashboard, in between seats or hanging from the ceiling. A bouquet of pandan leaves – along with coffee beans and raw pineapples – is one of local drivers' favorite ways to spruce up their vehicle.
Across the pond in Indonesia, Malaysia and the Philippines, pandan is also a staple flavor in local cooking.
"Pandan is used in Indonesian cookery for both sweet and savory dishes," Yuli – who mans a pandan stall in Medan, a city in Sumatra – told Saigoneer. "You can use it to flavor rice or in cakes and desserts. Pandan is not really a main ingredient in itself. It is a flavoring because of its fragrant smell and taste."
Arie Parikesit is the host of the Kelana Rasa food program on national Indonesian channel Trans TV. He's also an all-around Indonesian food expert and culinary tour guide. He adds that part of pandan's charm lies in its humble qualities.
"Pandan is popular as it is the so-called 'vanilla' of Southeast Asia," Parikesit explains. "It gained popularity due to its versatility and it is easy to grow and find. In most Indonesian households, especially in villages, we keep a pandan bush in our backyard and pluck the leaves any time we need it to cook something."
Parikesit also explains that pandan has a wide range of uses as it has "a wonderful aroma and is sometimes used for packaging or as a bouquet garni [a bundle of herbs, usually tied together to flavor a cooking liquid]."
In Indonesia, pandan is most commonly used in desserts, or as an essence. One of the most well-known renditions is pandan "pudding," a mix of agar-agar, palm sugar and coconut milk. The pandan leaves can be steeped in coconut milk, or pandan essence can be used as well.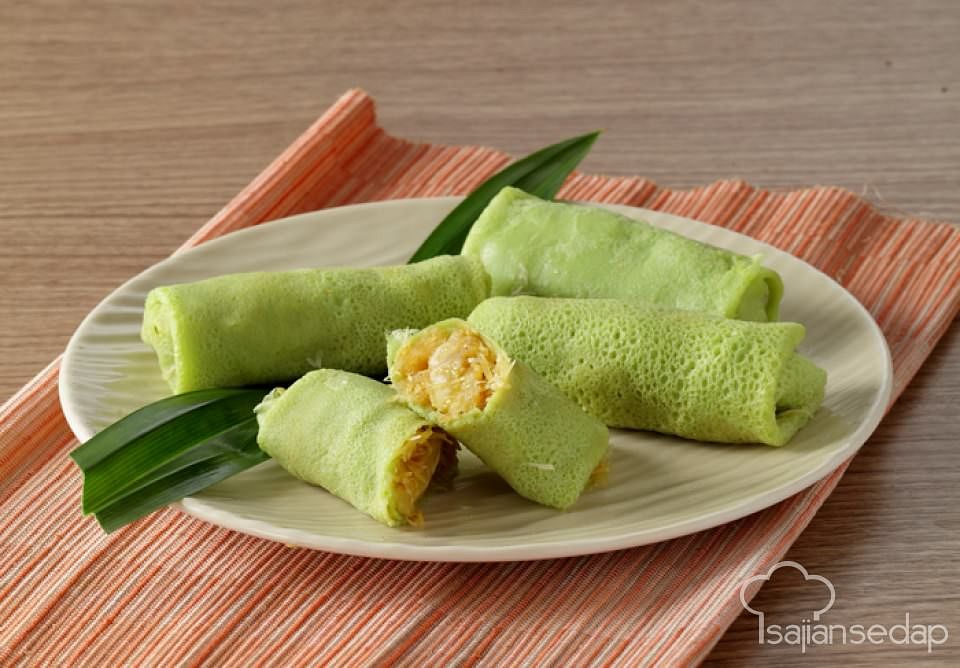 Another favorite way for Indonesians to enjoy pandan is in kue dadar gulung, which looks similar to spring rolls but is bright green thanks to the addition of pandan essence. A spongy dough similar to a pancake is made and infused with pandan, before being wrapped around shredded coconut flavored with palm sugar.
Of course, Indonesians and Vietnmese aren't the only people in the region who appreciate the delights of pandan. In Thailand, the leaves are used in a famous dish called kai hor bai toei, which translates to "pandan chicken." Chicken is wrapped in pandan leaves (the "packaging" that Parikesit referred to) and fried, creating an aromatic pouch that keeps the chicken juicy and flavorful.
Pandan is also enjoyed in the Philippines, where it has pride of place in a dessert dish called buko pandan. This is billed as a "fruit salad," but is actually more of a mix of pandan-flavored cubes of gelatin added to a coconut milk cream infused with more pandan.
One of the easiest and most delicious ways to eat pandan, however, is to try kaya or srikaya, a beloved breakfast food and snack across Indonesia, Malaysia and Singapore. Kaya is a kind of jam made with coconut milk and beaten eggs and then flavored with the essence of pandan leaves to give it a faintly green hue. The jam is then spread on toast and savored by both schoolchildren and adults alike.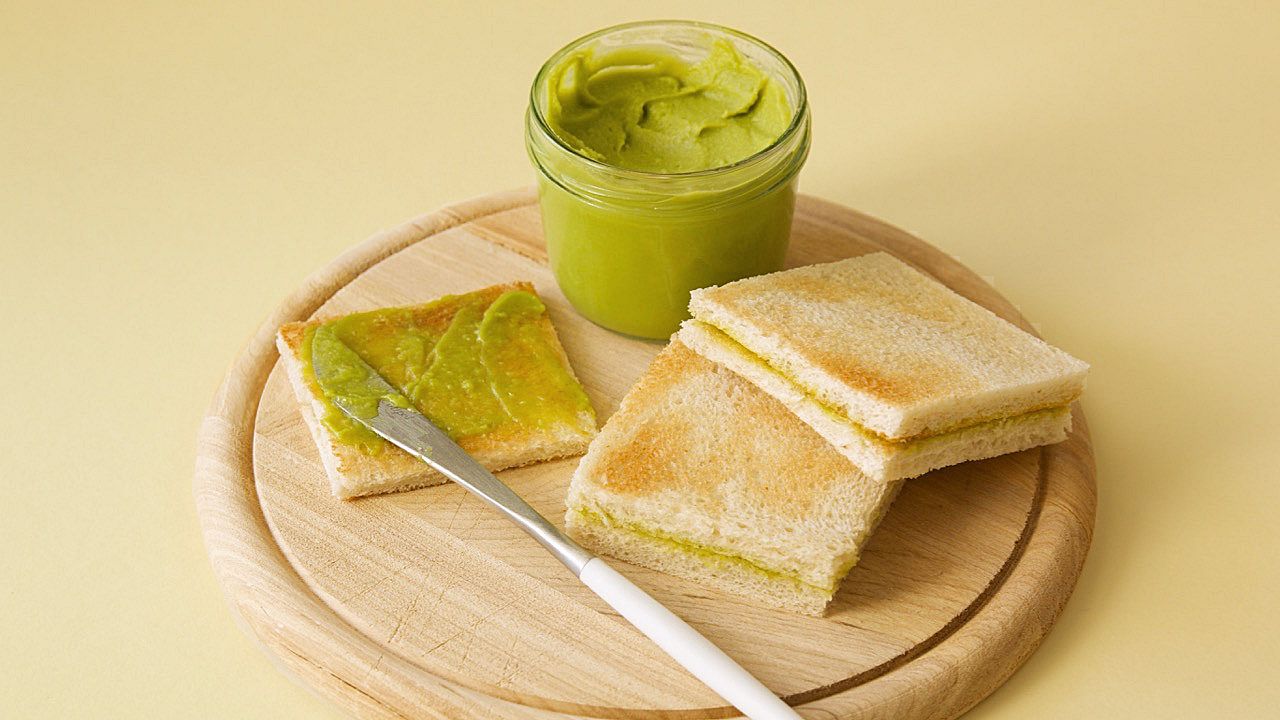 Pandan's growing popularity overseas and the fact that it is already taking off in the United States reflects the west's obsession with "exotic" eastern ingredients. This is similar to the way that other Asian foods have risen in prominence in recent years, like the tapioca balls used in bubble tea, the aforementioned matcha, and other ingredients like red bean paste and black sesame.
Parikesit recognizes this as part of a food trend and a rising interest in all things Asian.
"Anything exotic will be introduced to the US and the UK sooner or later. Many Southeast Asian dishes are already very popular abroad," he says.
Indeed, Asian food is big business in Western countries, according to the Asian Food Report published in 2016. The report, which was commissioned by the UK-based Chinese supermarket chain Wing Yip, states that there has been an 18% growth in the number of Asian restaurants in the UK in the last five years, and links this to the prevalence of tourism to Southeast Asia,
The report states: "The rise in popularity of this cuisine is also said to be prompted by increasing numbers of tourists from the UK taking holidays in Southeast Asia, making them more likely to choose Asian dishes when back home."
As more and more visitors get to try the pleasures of pandan while on holiday, they could spur demand for dishes that use this flavorful plant after they have returned home and are longing for a taste of Southeast Asia.
While the plant may have humble origins and grows a dime a dozen in Southeast Asia, we may very well see pandan on more menus in the US, UK and other such nations in the near future. On this point, Parikesit enthusiastically agrees.
"It's just a matter of time before Europeans, Brits, and Americans start to enjoy the exotic aroma of pandan," he says.

---

Related Articles:
---