Have you ever been ridiculed for dipping chips in ramen broth? Do your friends scrunch up their nose when you sprinkle instant noodles seasonings on your Pringles? Well, you can tell them to suck it because eating chip-ramen hybrids is all the rage now.
Last week, Japanese culture news site SoraNews24 reported that American chip brand Pringles will be collaborating with Japanese instant noodles producer Super Cup in a special fusion food project. To commemorate Super Cup's 30th anniversary and Pringles' 50th, they're launching a limited collection of Pringles-flavored instant ramen and ramen-flavored Pringles. We have intensely mixed feelings about this.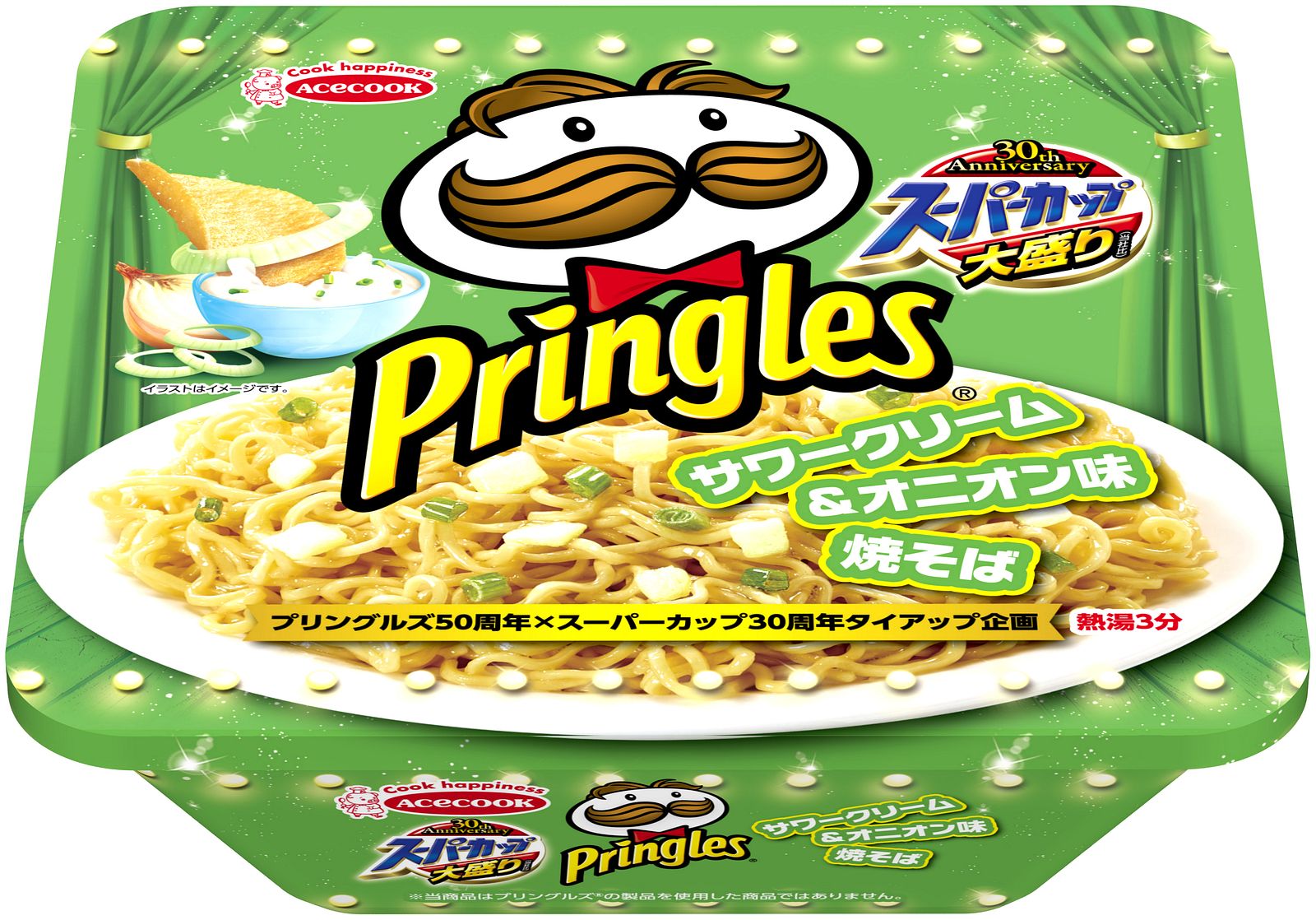 Japan is no stranger to wacky limited-edition delicacies, and we love them for it. Earlier this year, beverage brand Suntory launched a line of crystal clear coffee and milk tea, driving fans around Southeast Asia crazy. All considered, chip-flavored noodles seem rather normal compared to Japanese brands' usual antics.
On Pringles' side of the tryst, there will be two new ramen-centric flavors: torigara shoyu and ika yakisoba aji. The former is a richly seasoned chicken bone soy sauce noodle soup while the latter is stir-fried noodles with squid that's both sweet and tart. It's unlikely that there will be actual chicken or squid in the chips, but the flavor will come from the seasoning packets of the instant noodles.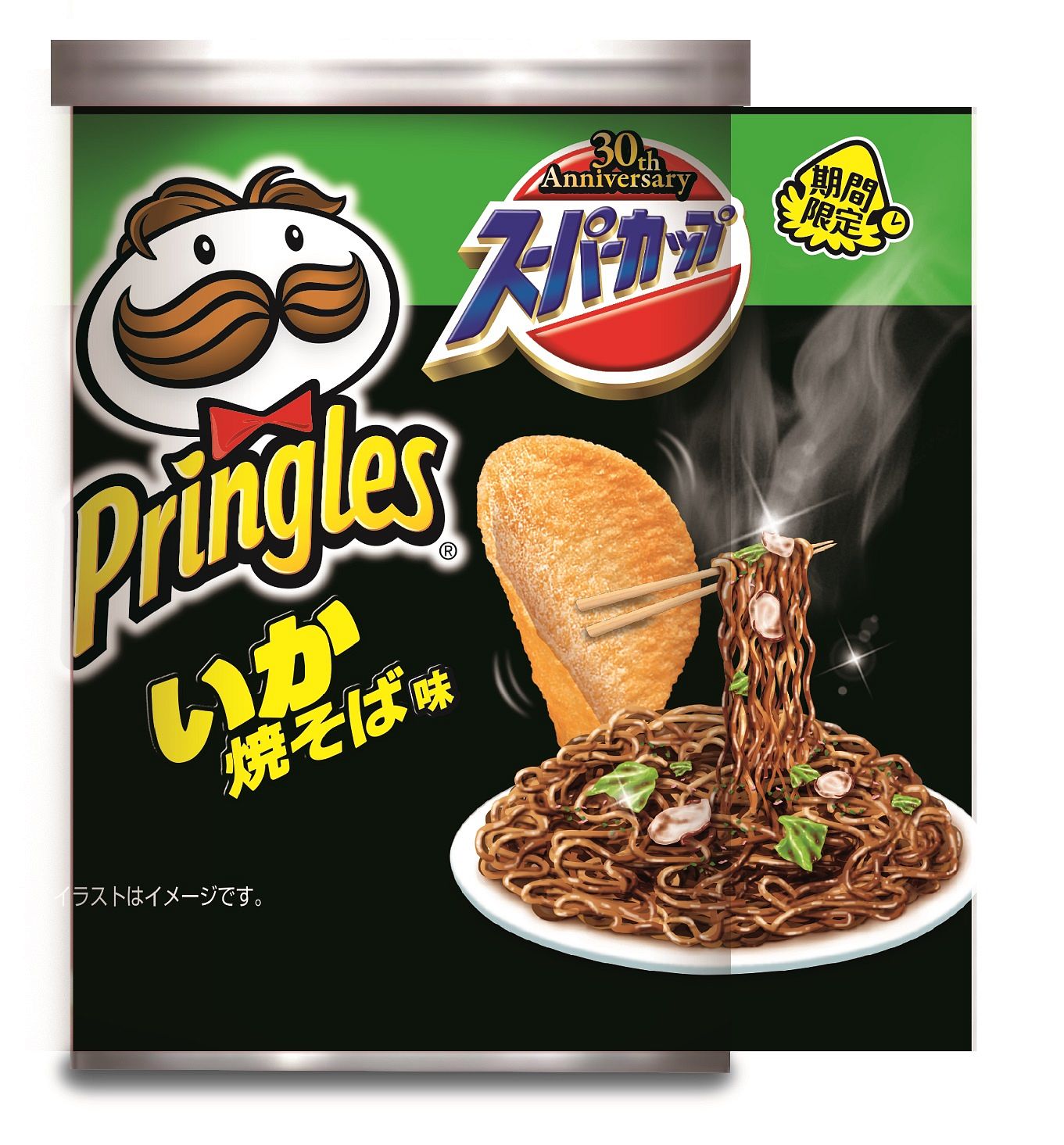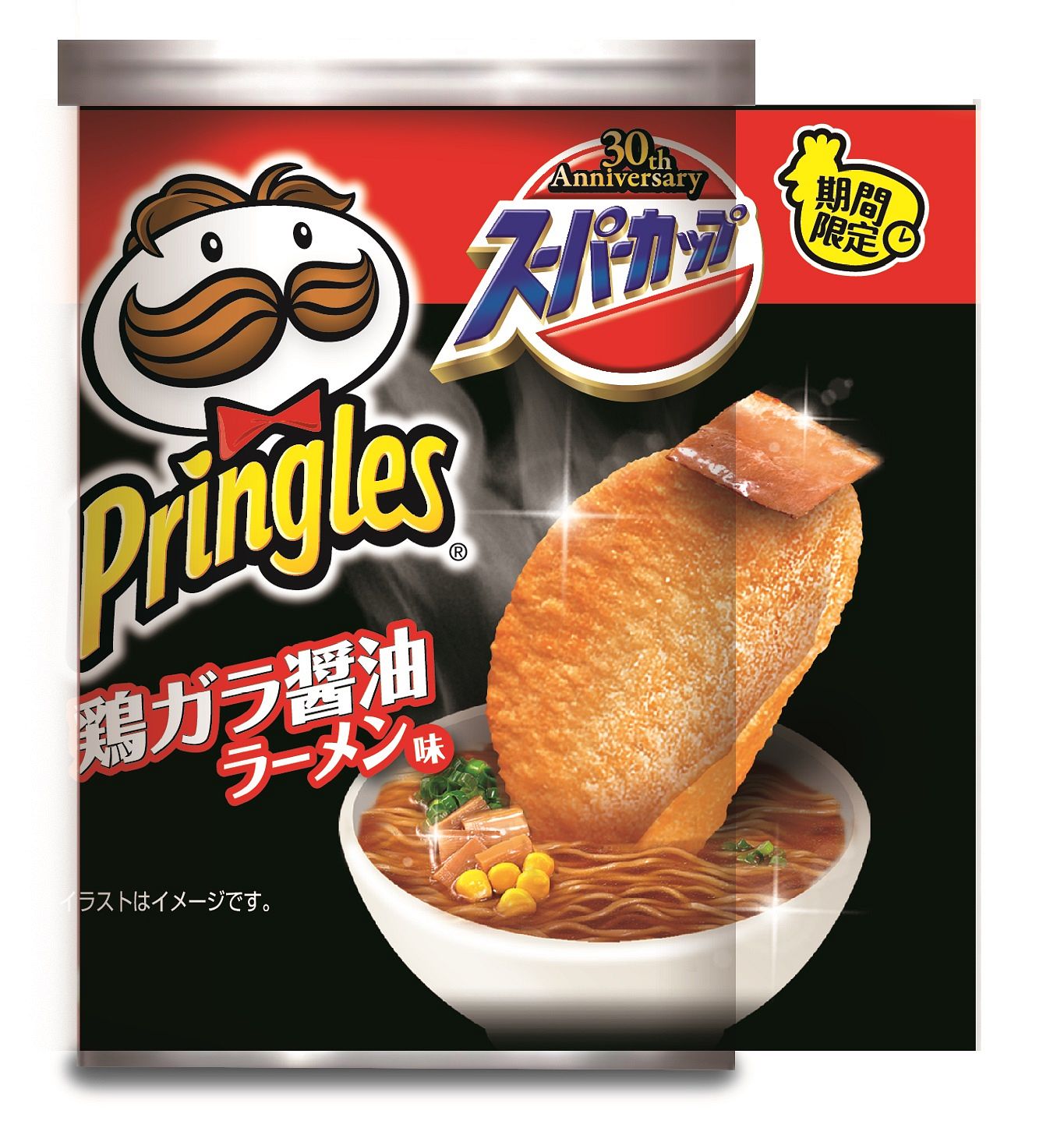 Super Cup, on the other hand, promises two Pringles-inspired noodles. First, a stir-fried noodle box with the flavors of sour cream and onion — think yakisoba, but with a separate package of sour cream and onion to give your noodles a touch of American classics. Second, Super Cup sweetens the deal with a jalapeño and onion-flavored noodle cup. Spice lovers can adjust the degree of hotness to their liking using a sachet of jalapeño seasoning.
The special instant noodles will be released in supermarkets across Japan on October 15 at JPY200 (VND41,000). The price is a little bit more expensive than your standard cup's as Super Cup noodle packets contain 1.5 times the amount of noodles. The ramen-flavor Pringles will hit shelves a week later on October 23 at JPY122 (VND25,000).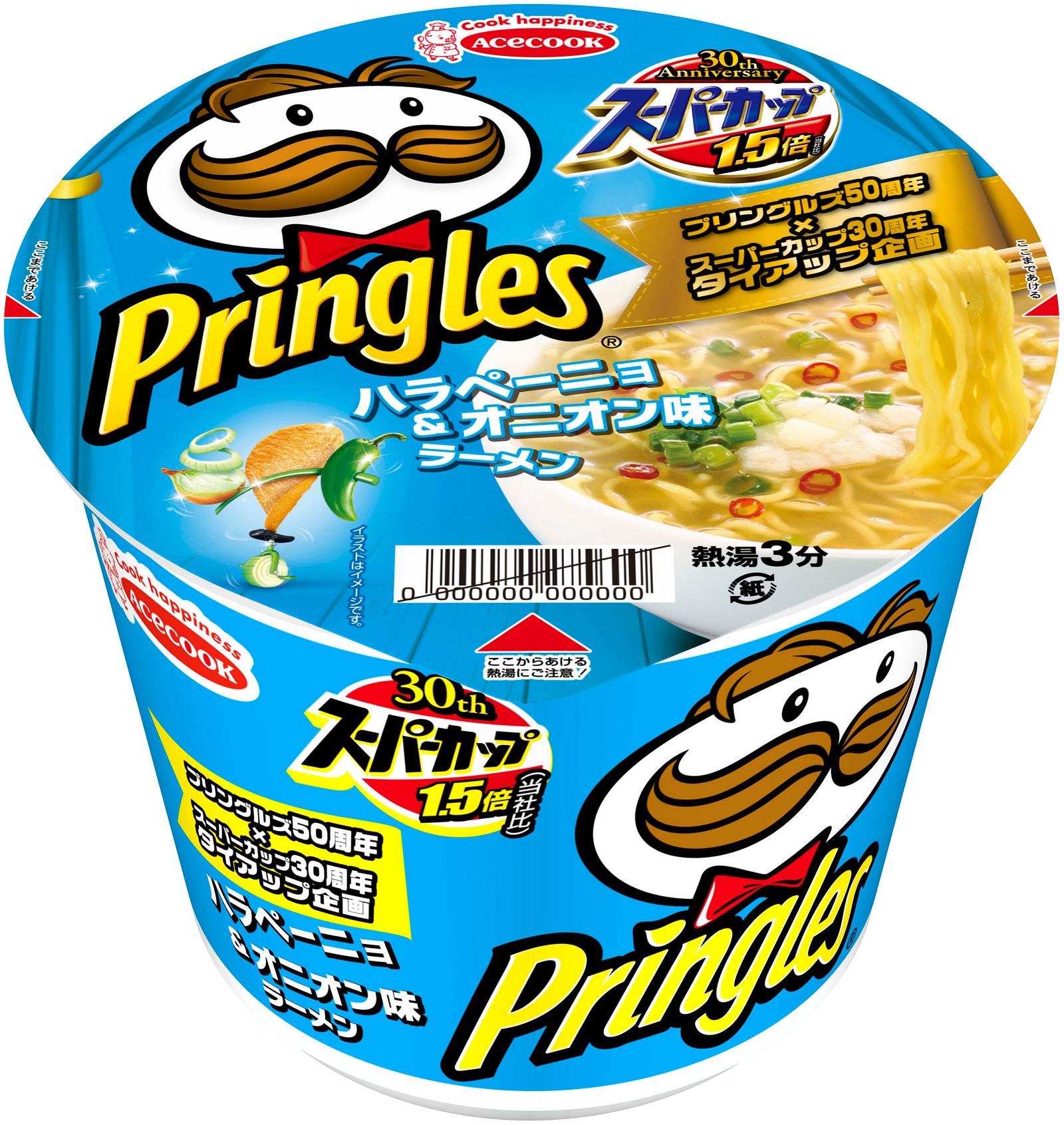 [Photos via SoraNews24]
---

Related Articles:
---