Starting from this week, Saigon officially enters another two weeks of social distancing orders. While staying at home, what do you miss?
Is it seeing friends in the flesh? A breezy stroll in Tao Dan Park on a Saturday morning, surrounded by people exercising? Most of the time, nothing beats mom's home-cooked meals, but as any Saigon foodie can already feel by now, the dearth of street food these past weeks has been trying. At the same time, being forced to reduce operations to purely delivery no doubt will cripple even the most popular eateries, so Saigon's F&B businesses need our help more than ever.
In this first installment of our special food feature, we ask five members of the Saigoneer for their favorite places to order delivery from and why these restaurants come highly recommended.
1. Délices de Mai / Rustic French food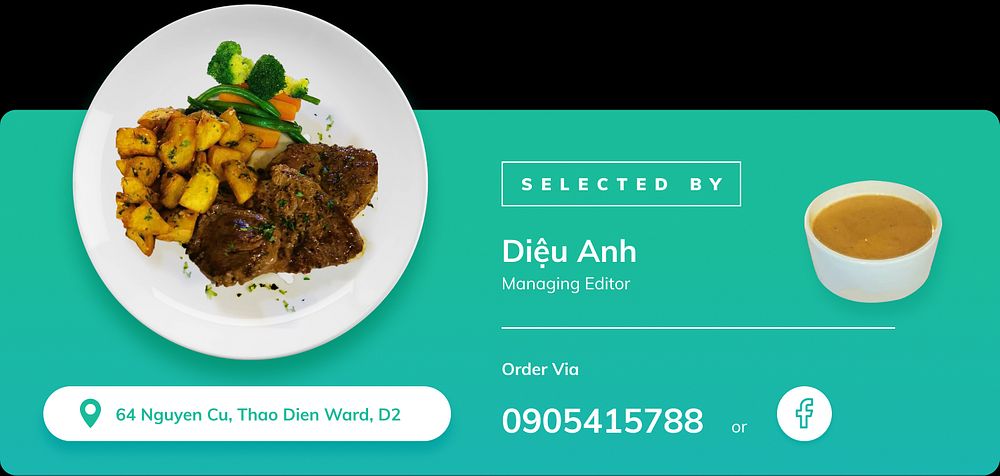 Why she picked it:
Délices de Mai helps to bring me some joy during the latest social distancing. The biggest plus is the affordable menu that offers a wide selection of French dishes. If you are fed up with the boring routine of cooking and cleaning every day, this budget-friendly place is definitely worth a try.
My go-to order is chicken in creamy mushroom sauce that comes with a generous portion of mashed potatoes. All mains range from VND100,000 to 120,000. When things go back to normal, I highly recommend organizing a casual date at this under-the-radar place. Reasonably priced, cozy, quiet, served by super friendly (but a tiny bit slow) staff, which gives you extra time to flirt with your date — what's not to like? But one setback is that it's understaffed and not available on popular delivery apps, so don't order if you want your food fast.
Contact: 09 05 415 788 / Facebook page.
2. Hebi Poke / Rice bowls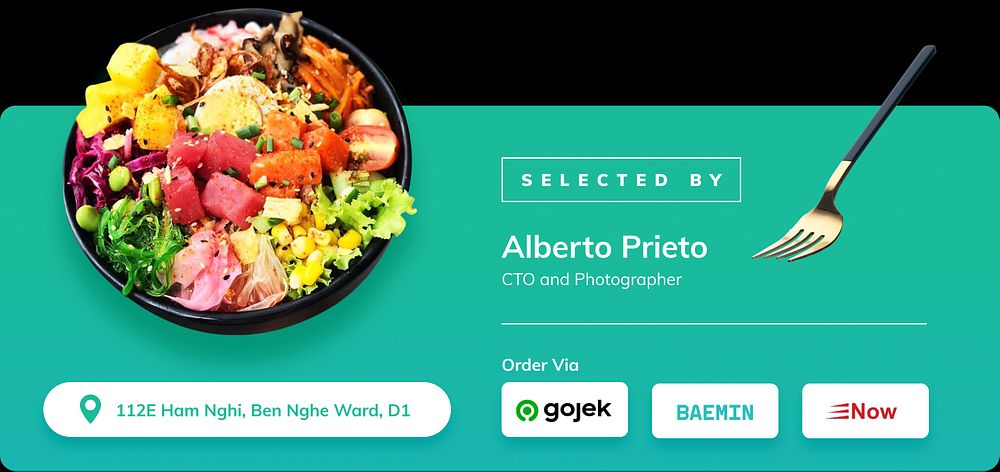 Why he picked it:
In these times at home, it is very easy to get used to ordering not-so-healthy food online, so a good poke or salad are must-haves in your repertoire.
I like Hebi because their location is very central, the options are limited but solid — they also let you customize your bowl in some apps. To me, this place is a winner because it balances the dynamic between quantity, taste and price perfectly. The bowl consists of a good portion that makes you satisfied, and the taste is pretty good, with fresh ingredients. The price is VND99,000 per bowl, but I have consistently gotten VND60,000–70,000 deals including delivery thanks to the numerous promos available.
Contact: 09 66 782 266 / Facebook page.
3. Danbo Ramen / Japanese noodles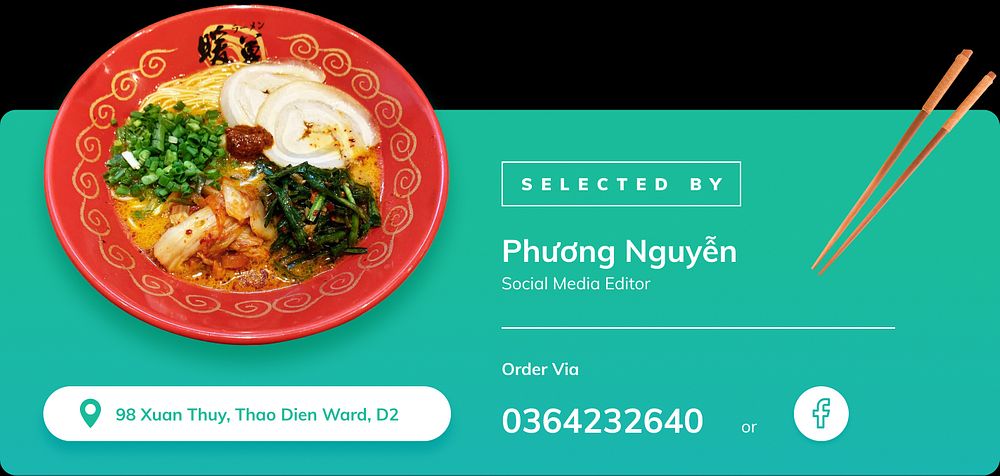 Why she picked it:
Danbo Ramen is easily one of the best ramen restaurants in Saigon, with variety and customization options to make sure you get your noodles exactly the way you want them. Not only is the ramen amazing, but the side dishes are well-made, helping to complete the meal and leaving you satisfied. A favorite order of mine is the Japanese-style fried chicken served with mayonnaise, salt and pepper and lemon juice, which can all be mixed up and used as a dip for your chicken.
Contact: 03 64 232 640 / Facebook page.
4. Emoji Pizza / Wood-fired pizzas and calzones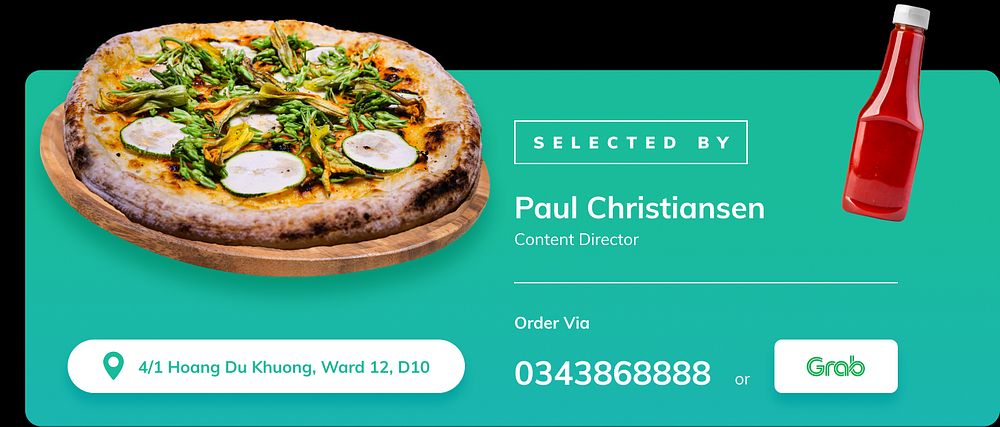 Why he picked it (Trigger warning: questionable food takes):
Pizza is a great lockdown food because you can stretch it across several meals — cold pizzas are always better than warm pizzas. Emoji Pizza is one of my favorites in the city. It is reminiscent of 4P's fusion pizzas, but more cozy and homey. The menu seems to rotate frequently, and the chicken curry pizza I'd recommend is not available right now, but there is a spring roll pizza, a durian pizza and a pumpkin beef option that all sound fantastic, in addition to more conventional ones.
Contact: 03 43 888 88‬ / Facebook page.
5. Bún Bò Huế & Bánh Bèo Huế Hoàng Hoa Thám / Hue dishes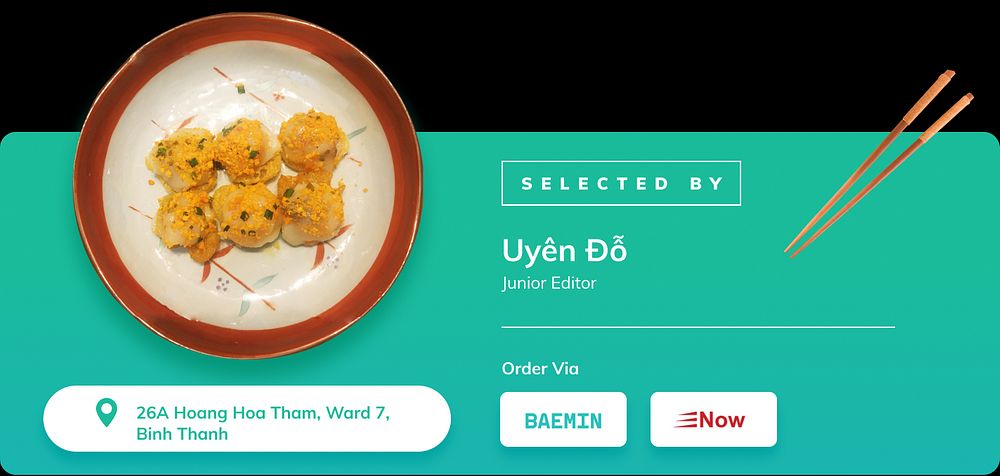 Why she picked it:
The dishes are as authentic as they can get, as the business is run by a Hue family. Prices are top-notch with decent portion sizes, and you can get a hearty bowl of bún bò special with no detectable hint of MSG for just VND55,000. My personal recommendation is bánh ram ít, a delightful bite-sized glutinous cake filled with minced meat that is served with your trusty sweet and tangy nước mắm.