Saigoneers born after the 1990s might be familiar with the term dân chơi cầu Ba Cẳng, or "the daredevils of Ba Cang Bridge". However, not many are aware of its starting point, which originated from a real bridge in District 6.
According to VnExpress, the Ba Cang Bridge used to be at the corner of Bai Say and Van Tuong Streets in the southwest district. Its Vietnamese name literally translates to three-legged bridge, with each leg anchored on the Bai Say, Nguyen Van Thanh and Van Tuong side of the neighborhood, respectively.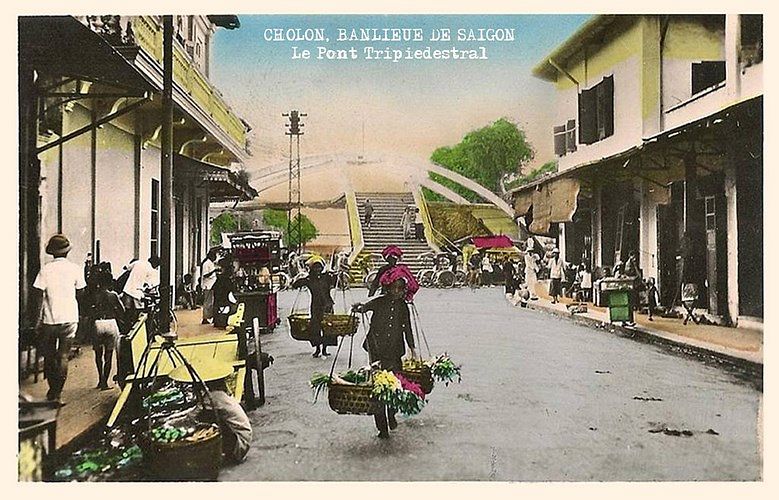 Built in the 1920s by French company Société d'exploitation des établissements Brossard et Mopin, Ba Cang Bridge, or Pont des trois arches in French, was funded by journalist Nguyen Van Sam and his wife – the baby sister of Cho Lon businessman Truong Van Ben, according to historian Tim Doling's blog.
In 1958, the unusual structure even made its way into film history as the backdrop for the murder scene in the Joseph Mankiewicz film adaptation of Graham Greene's The Quiet American. However, the bridge collapsed in the 1990s and wasn't rebuilt.
The phrase dân chơi cầu Ba Cẳng refers to a gang of devil-may-care mobsters led by Chinese-Vietnamese Ma Ban. There are many stories surrounding Ban's gang with different details and timelines. The account featured by VnExpress depicts Ma Ban as something of a modern-day Robin Hood. He founded the gang before 1975 and became the leader thanks to his proficiency in martial arts.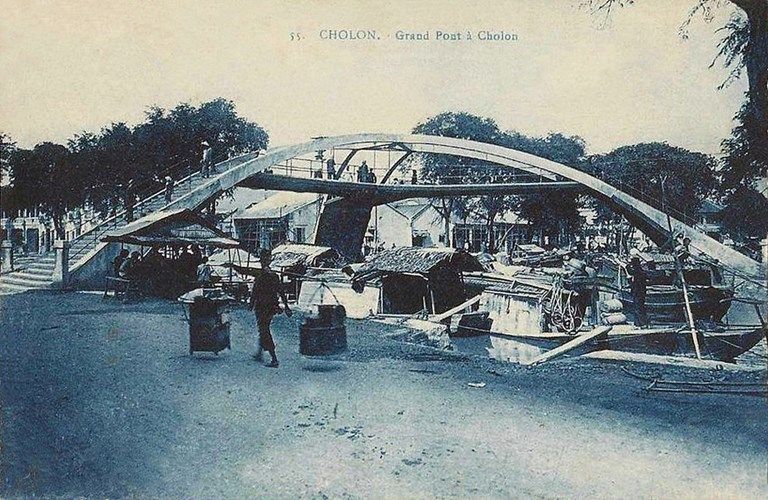 Ma Ban was raised by a single mom. He only finished primary school and dropped out of high school midway to start using his martial arts and built frame to protect Chinese businesses in the area from other thugs. His gang, the dân chơi cầu Ba Cẳng in question, cultivated a reputation for being chivalrous fighters, so much so that a wealthy Chinese business owner allowed Ban to marry his daughter.
With the in-law's wealth and his earnings from fighting, the gang sunk deep in hedonistic pursuits: generous parties, gambling and scrumptious banquets. The term took on its devil-may-care connotation from this thread of the story as Ma Ban's gang fought hard and played hard.
It's unsure what happened to Ma Ban in his later years, but Mot The Gioi quoted an anecdote saying that eventually he disbanded the gang in 1984 and settled down by opening a Chinese restaurant in the neighborhood. However, because of his predisposition towards a party lifestyle, the business struggled and the couple spent their later decades knee-deep in difficulties.
In today's Saigon, the Hang Bang Canal under the bridge is mostly gone, replaced by Bai Say and Pham Van Khoe Streets in District 6. However, the Ba Cang Bridge and the urban legends surrounding it will still remain in local lexicon of older Saigoneers.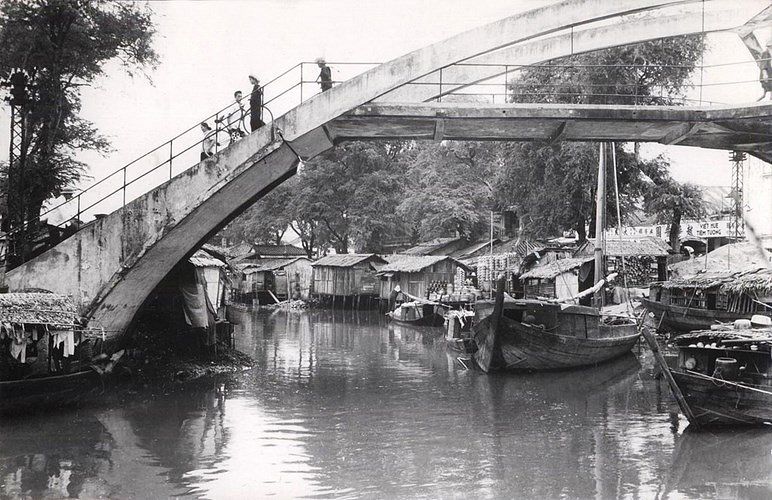 [Photos via Kien Thuc]