While today's Dong Khoi Street is peppered with tourist-centric shops and restaurants, just half a century ago, the downtown street was the nightlife hotspot for Saigon's cool kids to congregate.
Among those snazzy night hangouts, Tu Do Nightclub was perhaps one of the most iconic landmarks in the minds of old Saigoneers, for a variety of reasons. Located at the corner of Tu Do and Thai Lap Thanh streets (now Dong Khoi and Dong Du, respectively), during its heyday, music lovers and social butterflies flocked to the comfortable booths of Tu Do every night to sway along with the hottest crooners of the day: Khanh Ly, Tuan Ngoc, Khanh Ha, etc.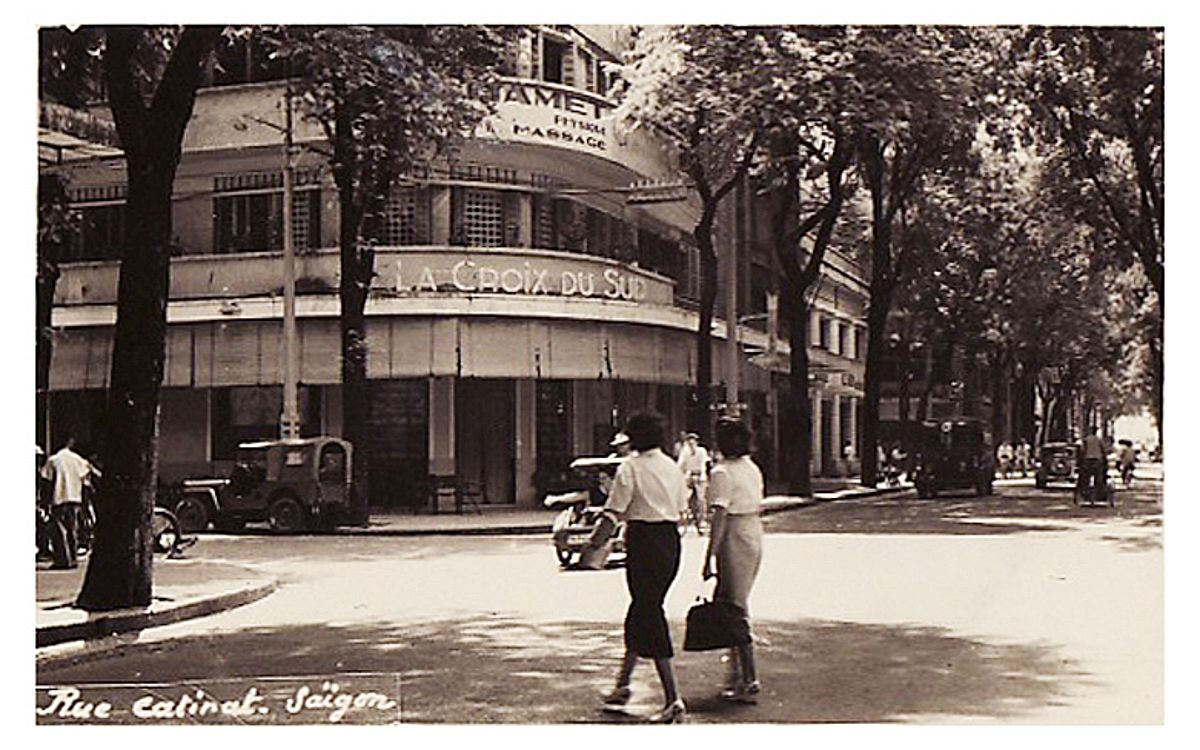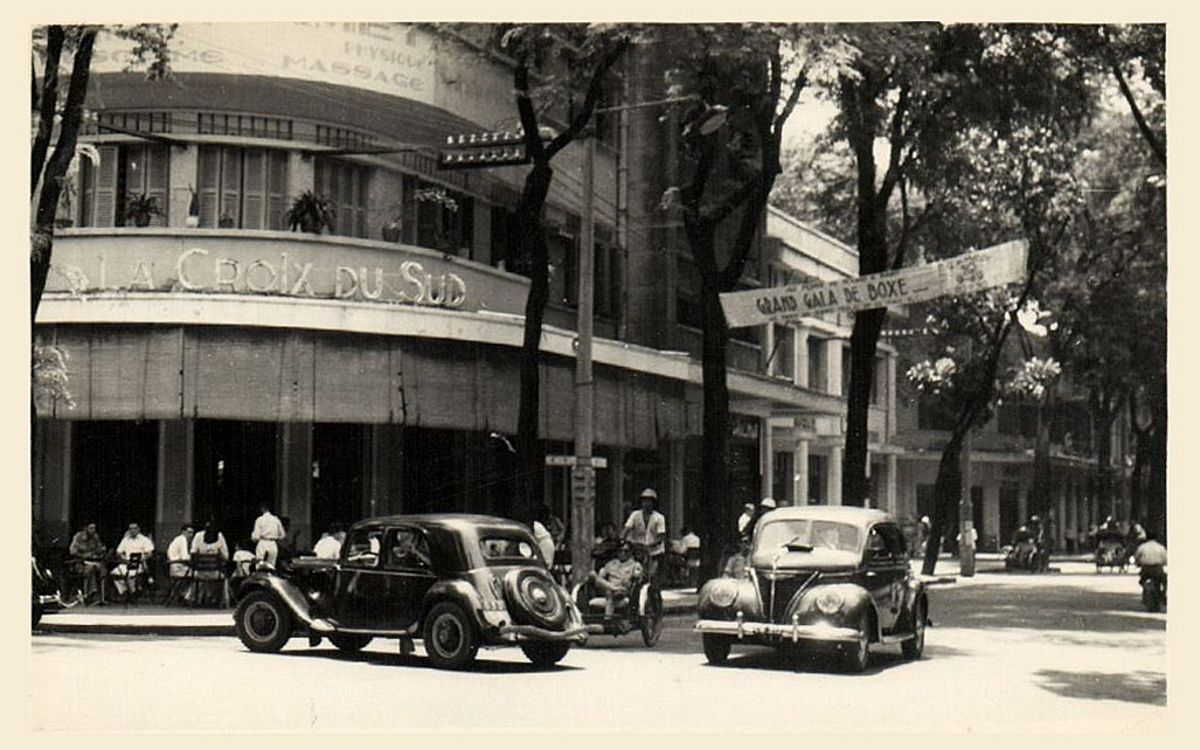 Up until at least the 1950s, the building that housed Tu Do was home to La Croix du Sud (The Southern Cross), a café and nightclub that was a favorite haunt for French soldiers. The street was first named Rue Catinat during the French occupation, and was renamed to Tu Do in 1955, but most locals still referred to its French name for at least the next decade or so. Dong Du Street's name back then was Amiral Dupré.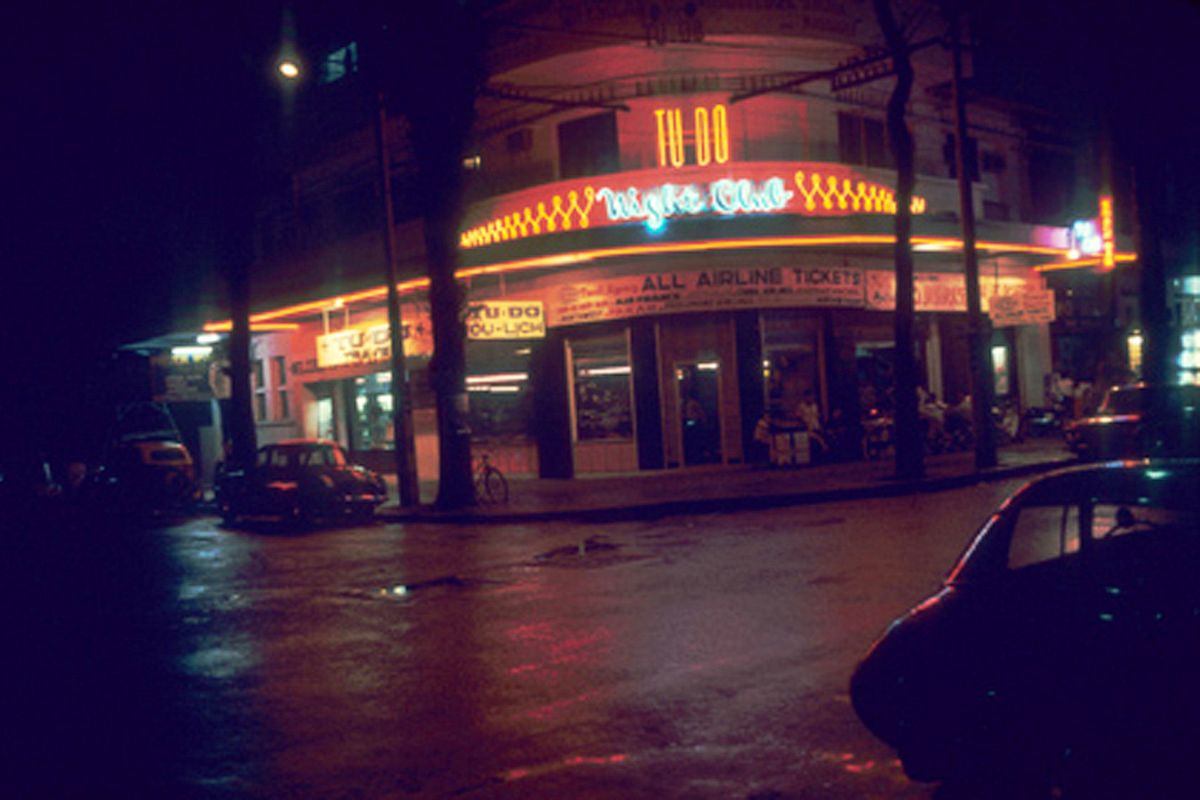 In his 2002 book Window on a War: An Anthropologist in the Vietnam Conflict, Gerald Hickey wrote about nightlife in the area: "As night fell, rue Catinat filled with pedicabs, which everyone called cyclo-pousses, little yellow-and-blue quatre-chavaux Renault taxis, somber black Citroens, and motor scooters."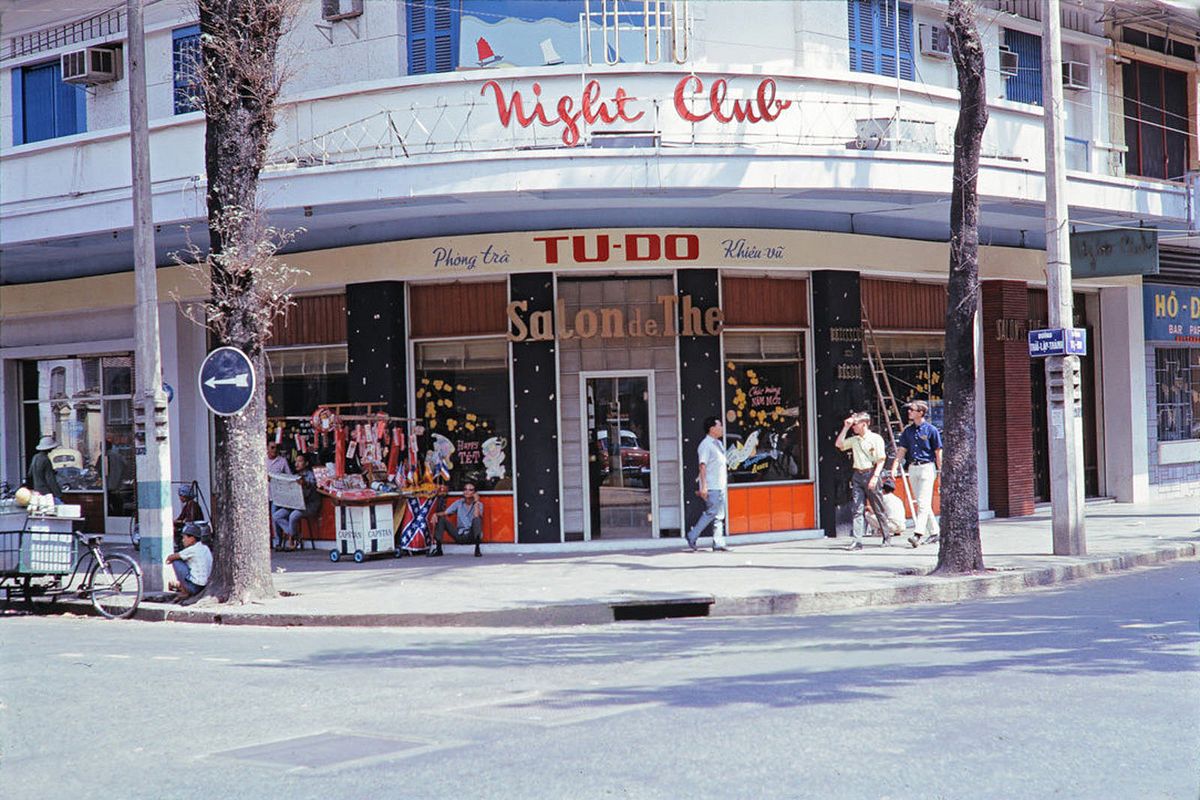 Hickey added, "Legionnaires seemed to favor the London Bar next to the Cinema Majestic while air force pilots crowded the Croix du Sud café and nightclub."
In the late 60s and early 70s, the Southern Cross was turned into Tu Do Nightclub and started serving more Americans GIs as the war rolled on. Tu Do welcomed an amicable mix of American and Vietnamese patrons. Little did they realize that a shocking event would unfold in 1971, changing the face of the nightclub, both literally and figuratively.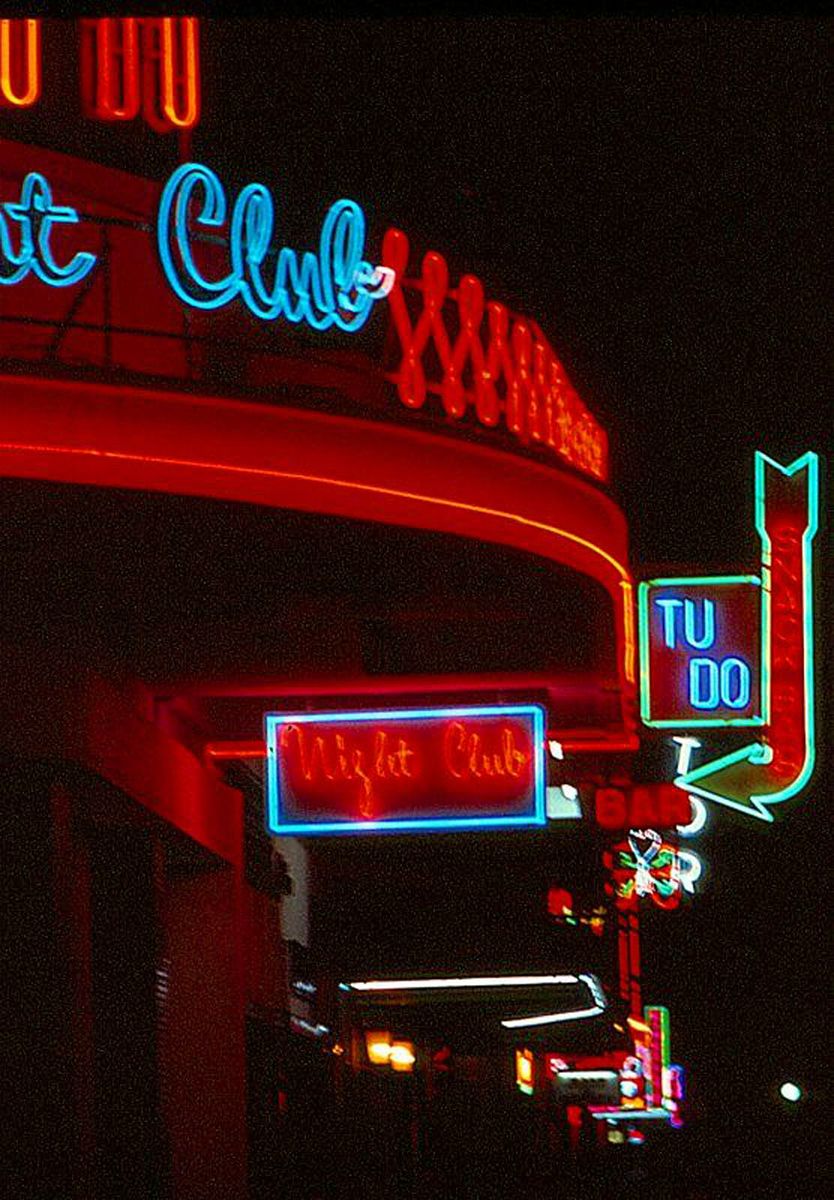 On Wednesday, September 15, 1971, a bomb went off inside Tu Do in the middle of a show, killing 15 and injuring 57 others, according to the Associated Press (AP). The news agency was quoted by New York-based Schenectady Gazette in an article published the following morning.
"The bomb blew out the ceiling and front of the two-story Tu Do Night Club, sent debris tumbling down on tables, scattered glass a block around and wrecked several motorbikes parked outside," the Gazette writes.
The attack was deemed one of the worst violent incidents at the time in Saigon. The city's security situation was already precarious due to anti-American sentiments.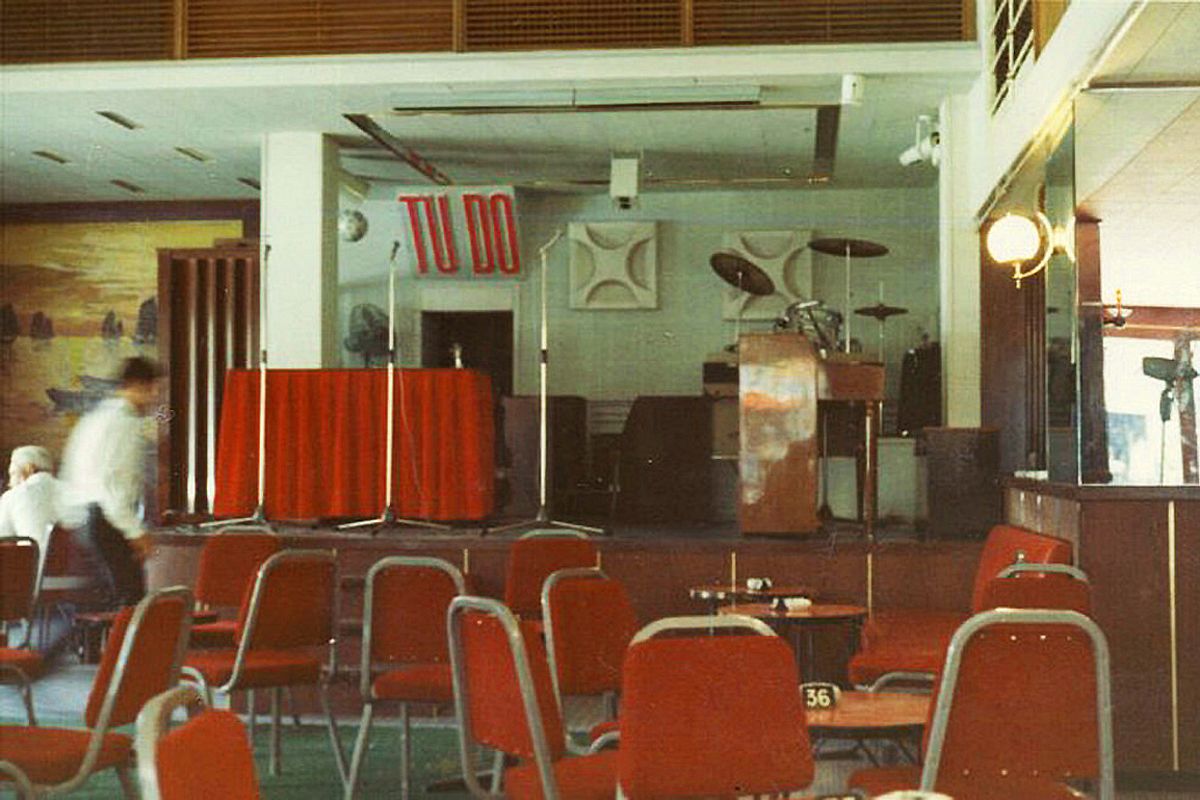 Today, the site at the corner of Dong Khoi and Dong Du is now occupied by a major Trung Nguyen outlet. However, passersbys can still spot a neon sign depicting the word "Tu Do" on the front display, though we're unsure if it actually originates from the now-defunct nightclub.