Nguyen Hue Street, one of Saigon's oldest thoroughfares, has undergone numerous transformations over its history. With the craziness of the holidays and accompanying sea of motorbikes, it's hard to imagine Saigon as a sleepy colonial backwater. But this image of Nguyen Hue Street, taken around 1871, less than 10 years after the French formally occupied the city, paints the 'city' as a calm and sparsely populated area.
---
Related Articles:
- 8 Old Pictures of Saigon's Canals
- 12 Pictures of Cho Lon From Before You Were Born
- This is What Saigon Looked Like in 1881
---
This was the scene shortly after Nguyen Hue was converted from a canal into a street (pre conversion pictured below).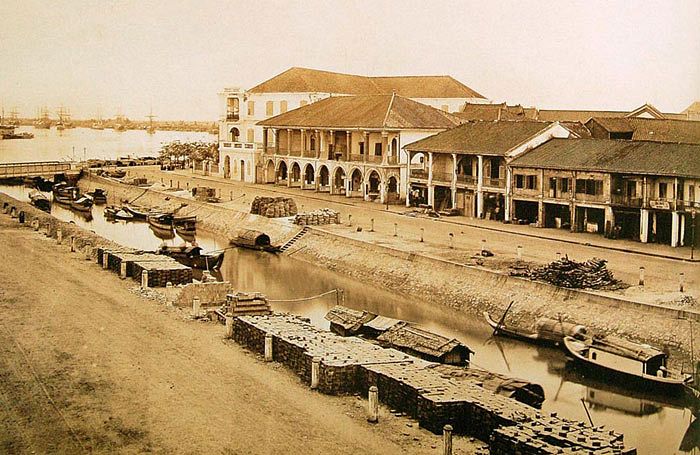 [Photo via manhhai]