Flowers never go out of fashion.
Along with banh tet, fireworks and red envelopes filled with lucky money, no visual represents the Tet holiday in Vietnam more than fresh flowers. Symbolizing wealth and passionate love, they adorn alters and tables as colorful manifestations of the joy that the Lunar New Year ushers into people's homes.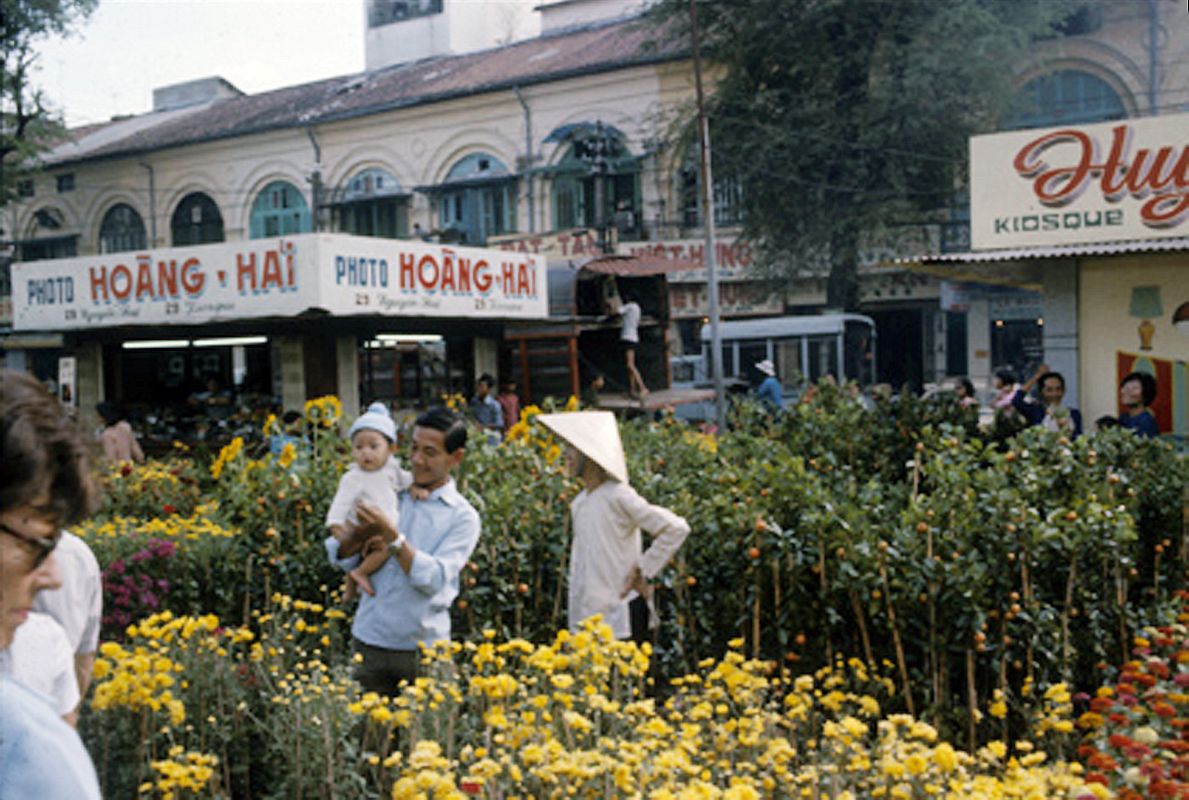 In Saigon, the ochna integerrima (Vietnamese mickey-mouse plant) are most common thanks to their preference for hot, sunny climates, while the north's gloomy growing season ushers in peach flowers and marumi kumquat. Farmers in the Mekong Delta fastidiously tend to the plants for months in the lead-up to the holiday, and to meet demand, Vietnam has even taken to importing them from abroad.
For decades, temporary flower markets have opened in response to every household's desire to purchase the verdant delights. In these photos taken in the 1960s, one can observe Saigon's stylish citizens mingling with vendors at one such market. The holiday atmosphere provides an opportunity for shoppers to wear their snazziest outfits and pose for photos amongst the rows of flowers.
Have a peek below: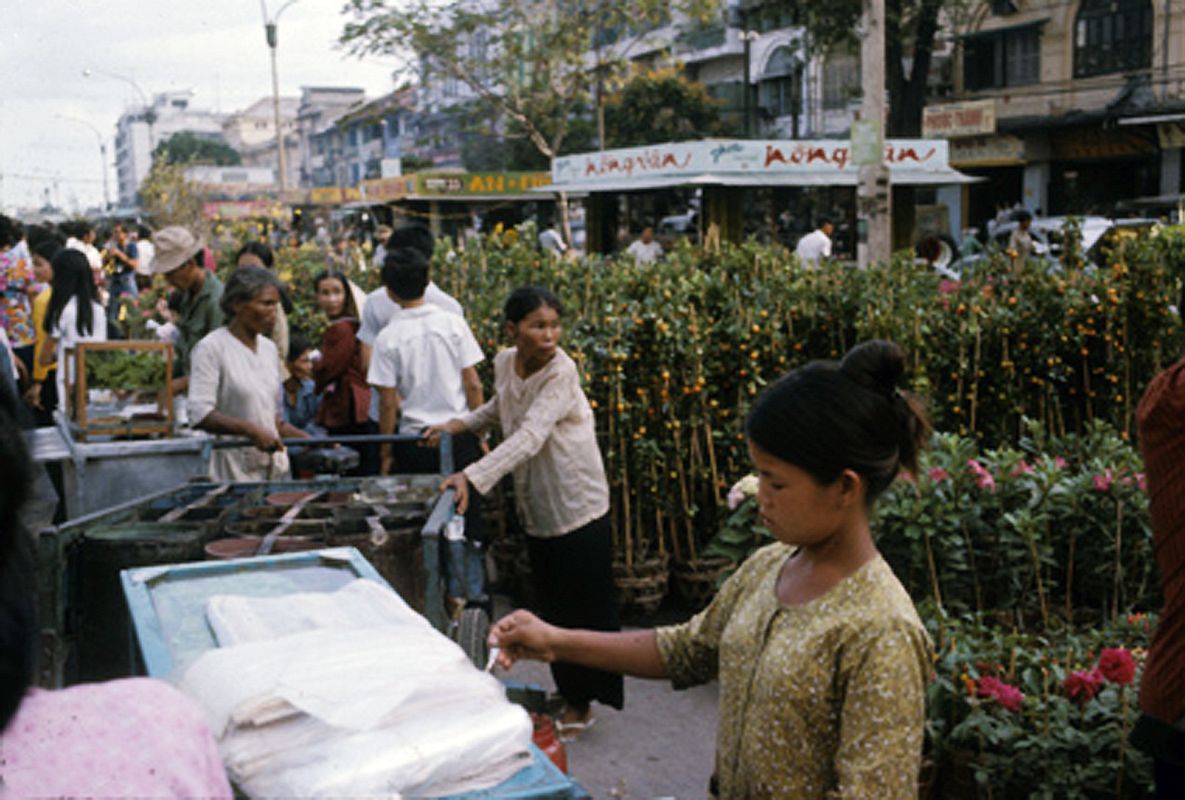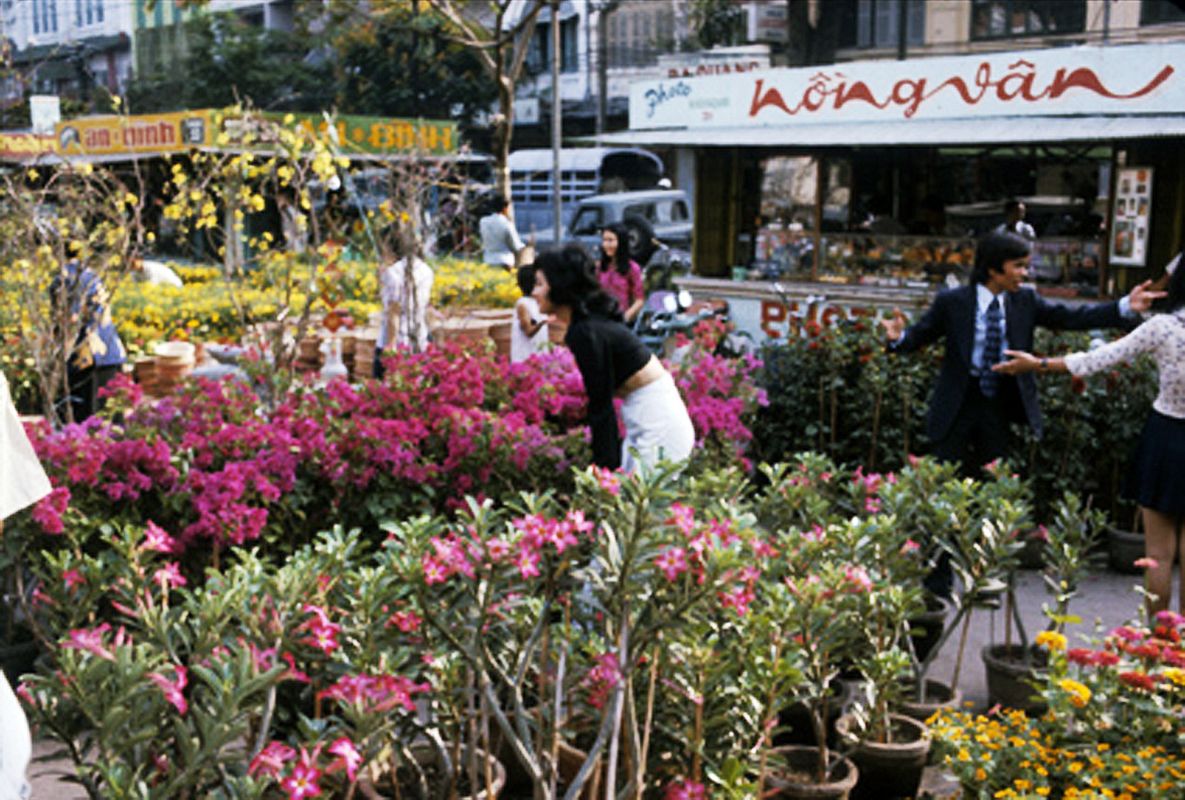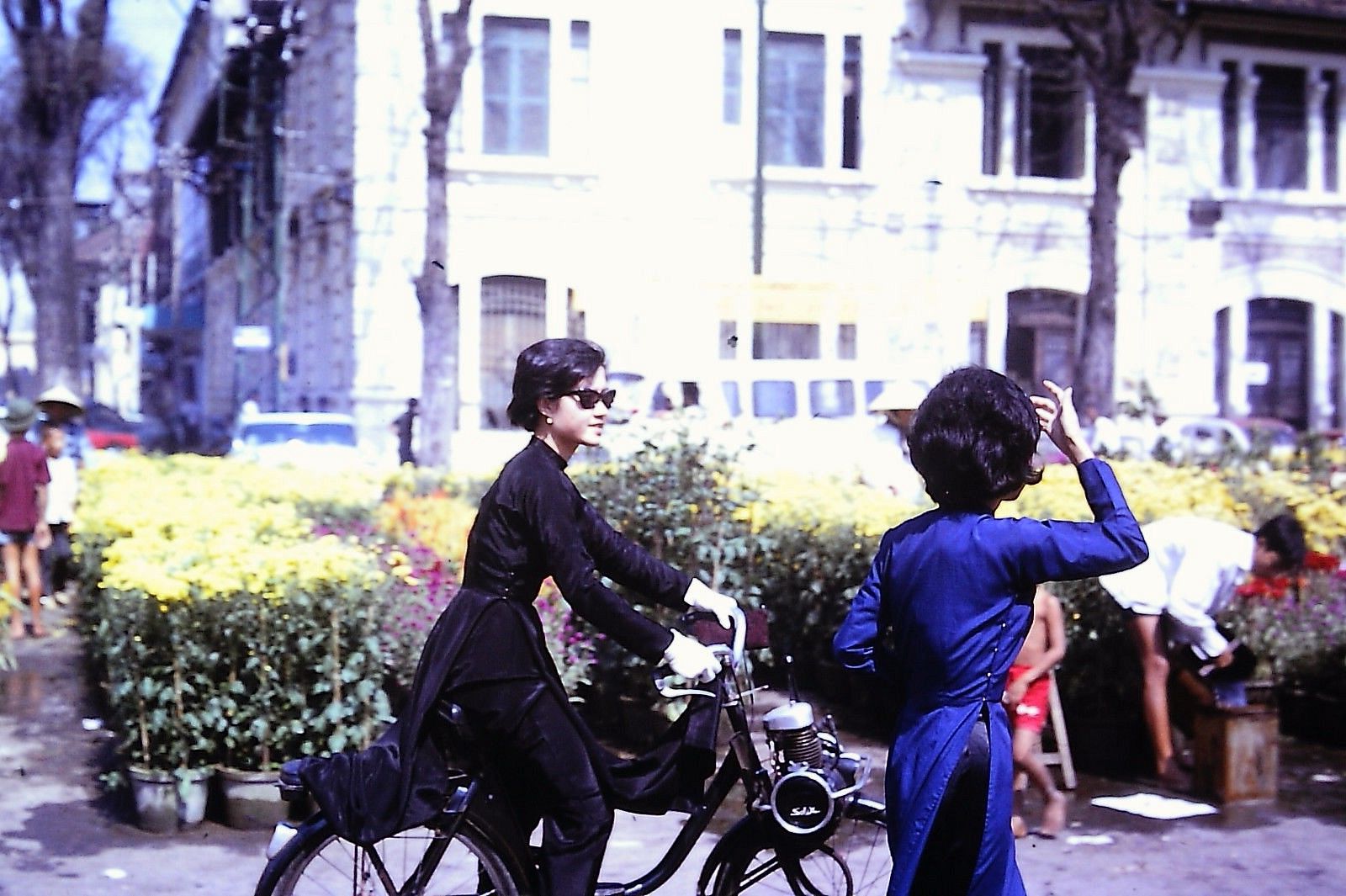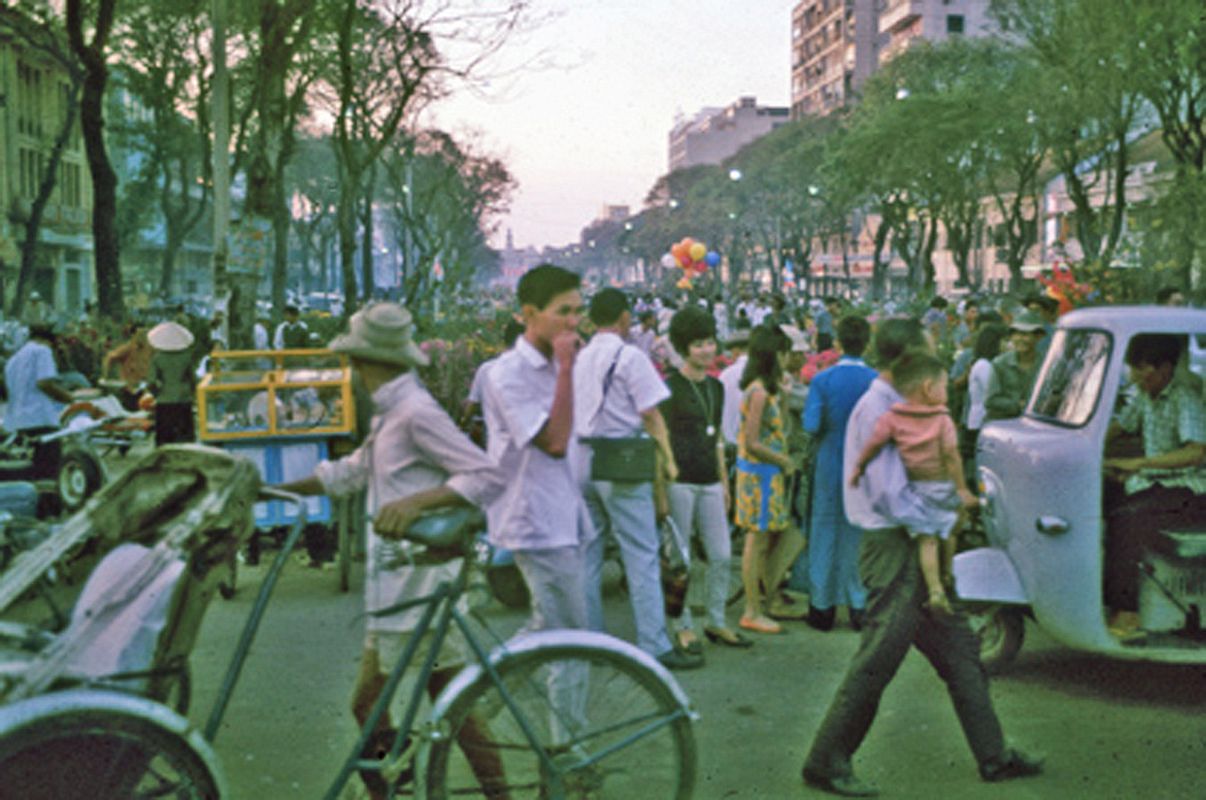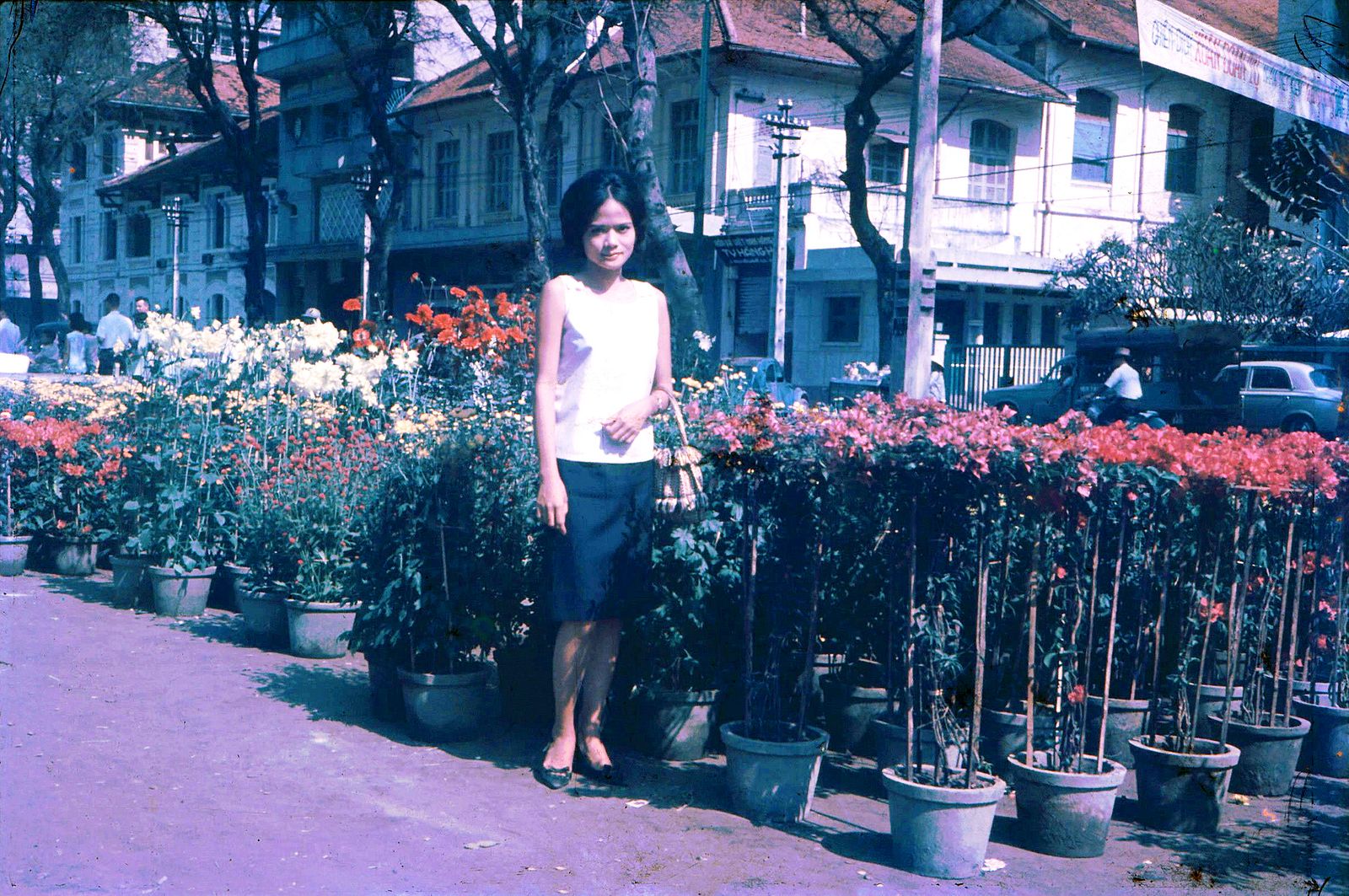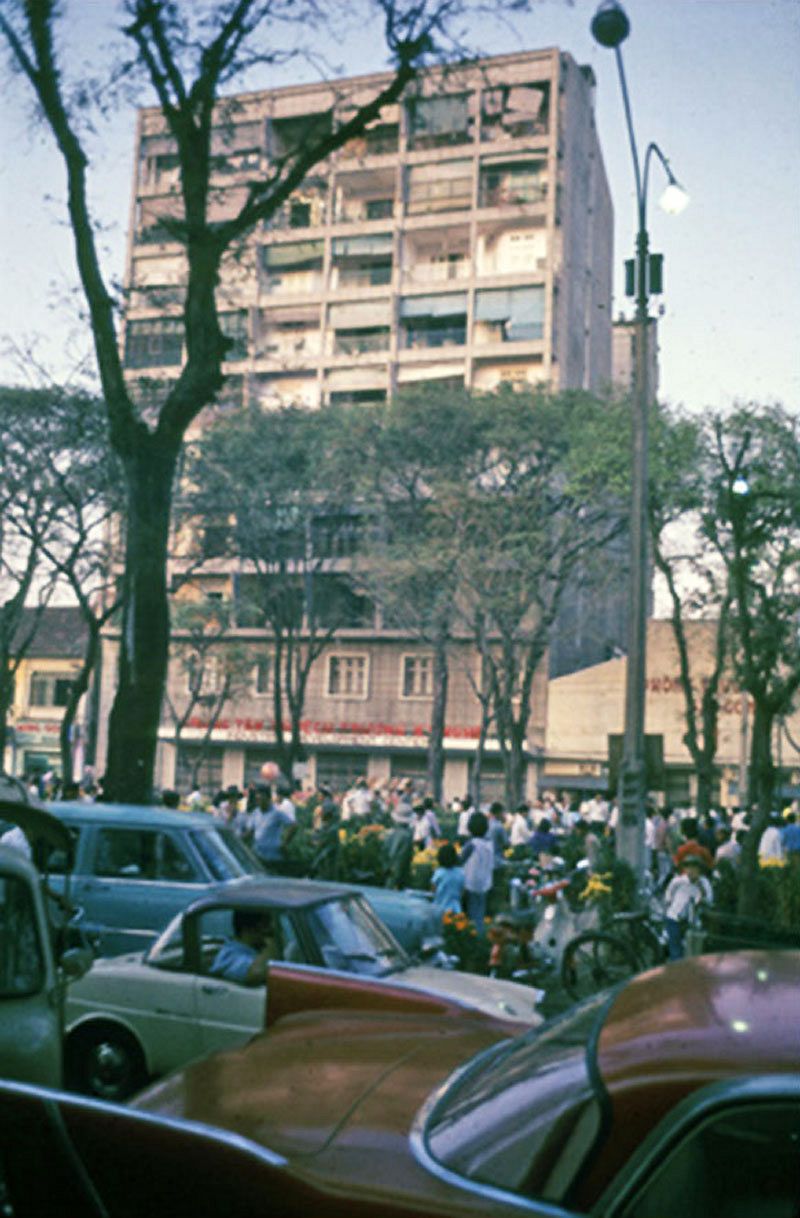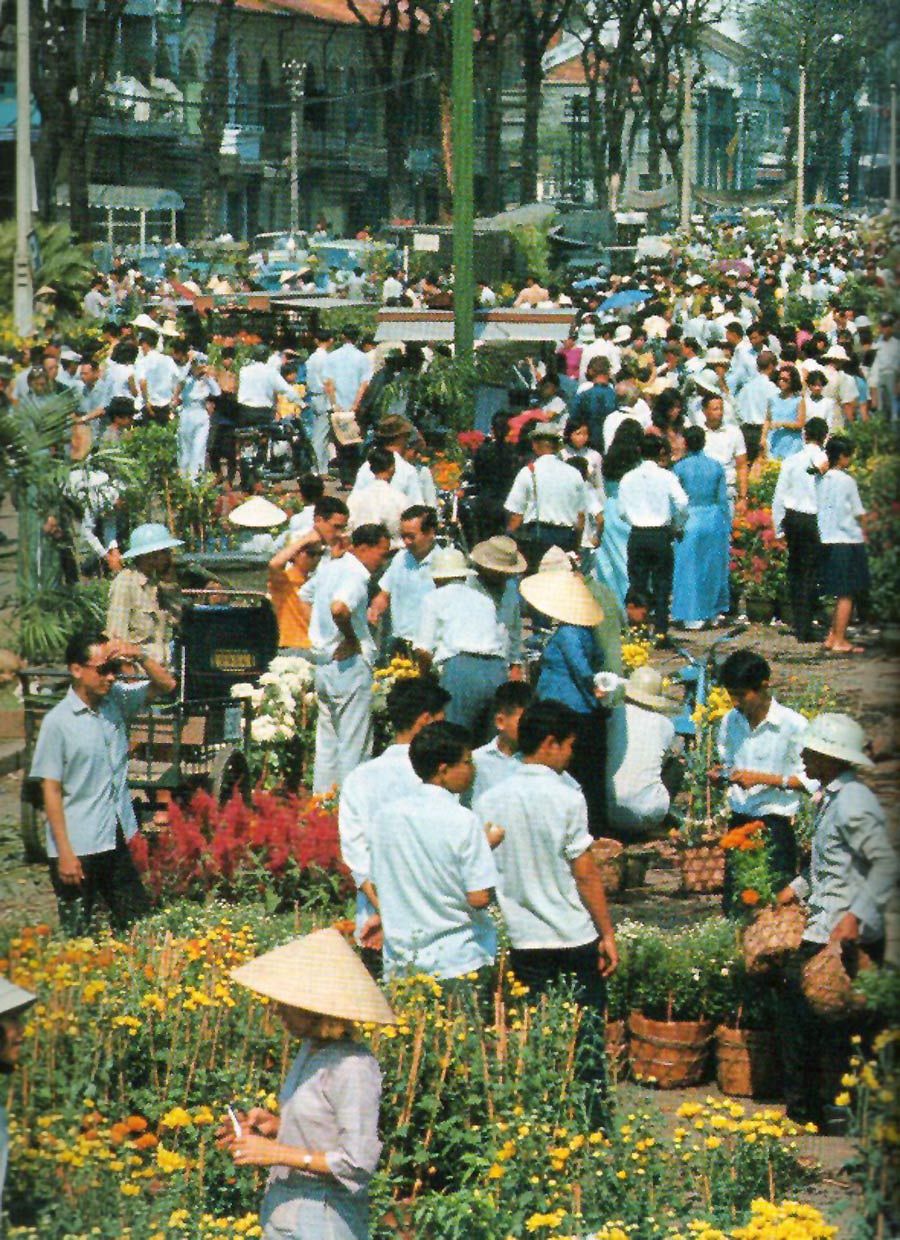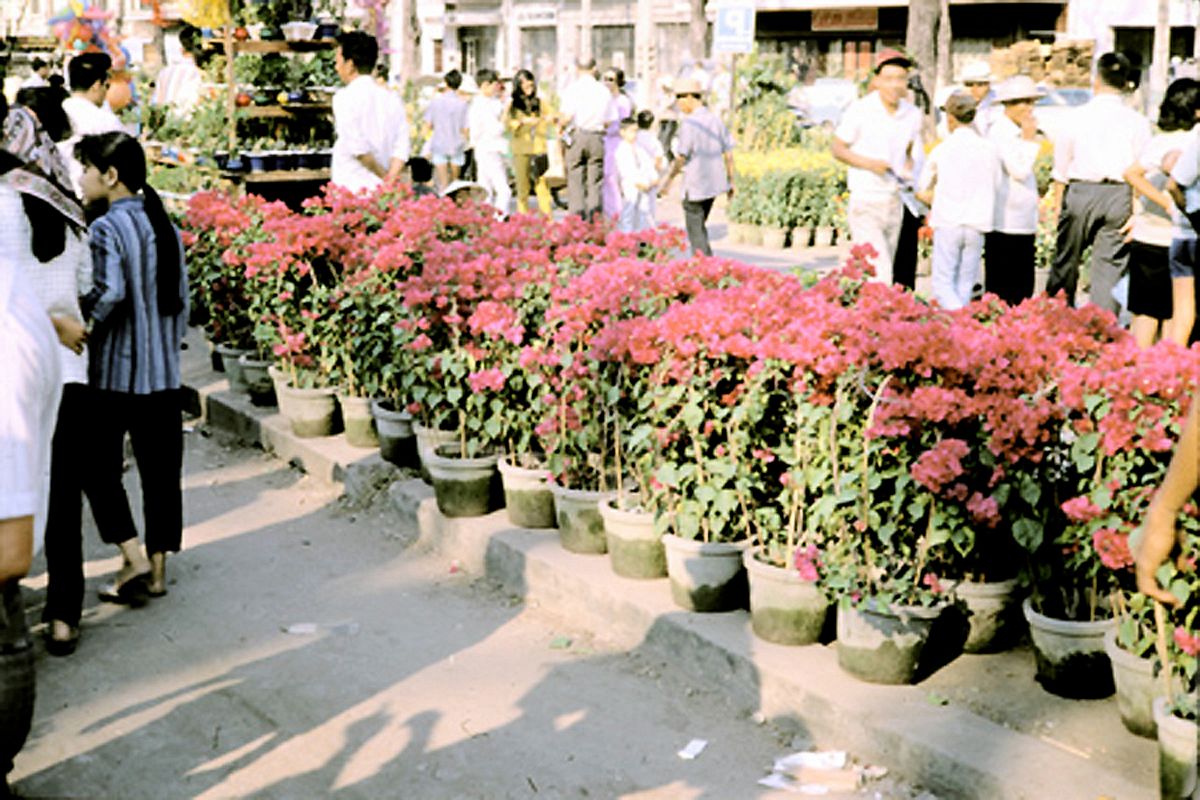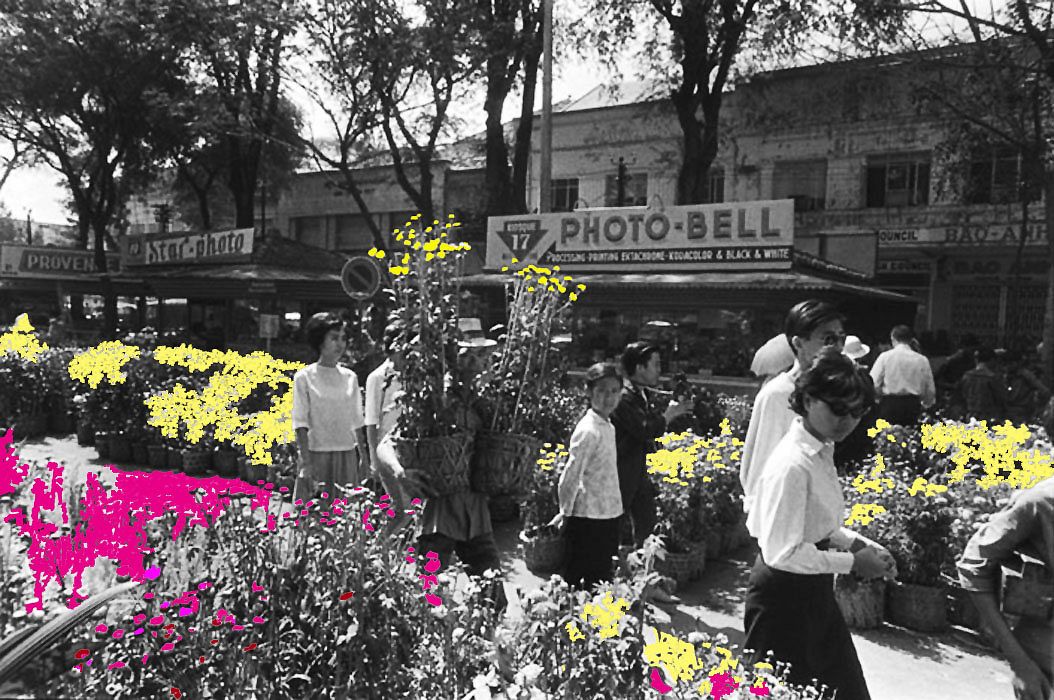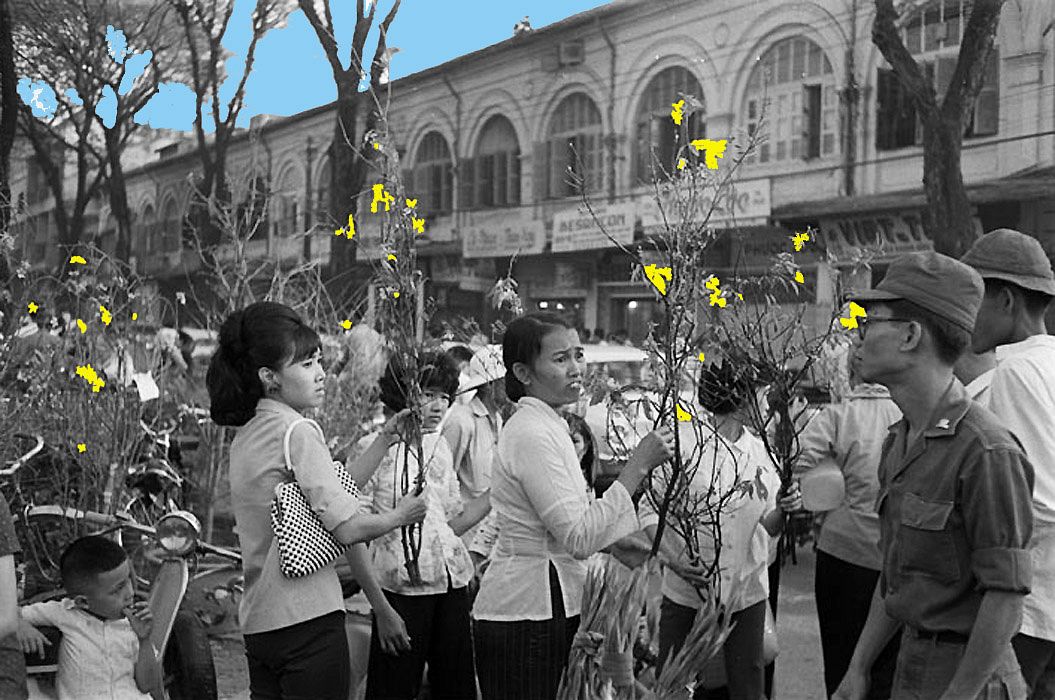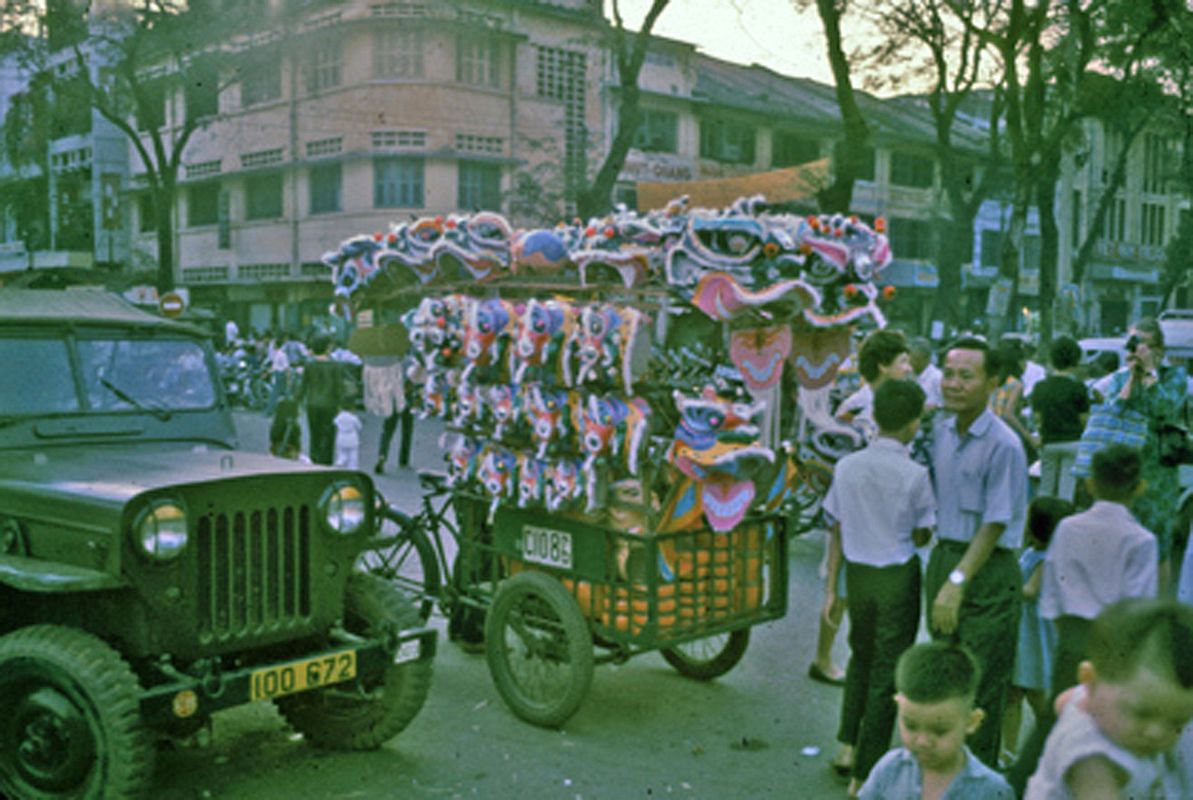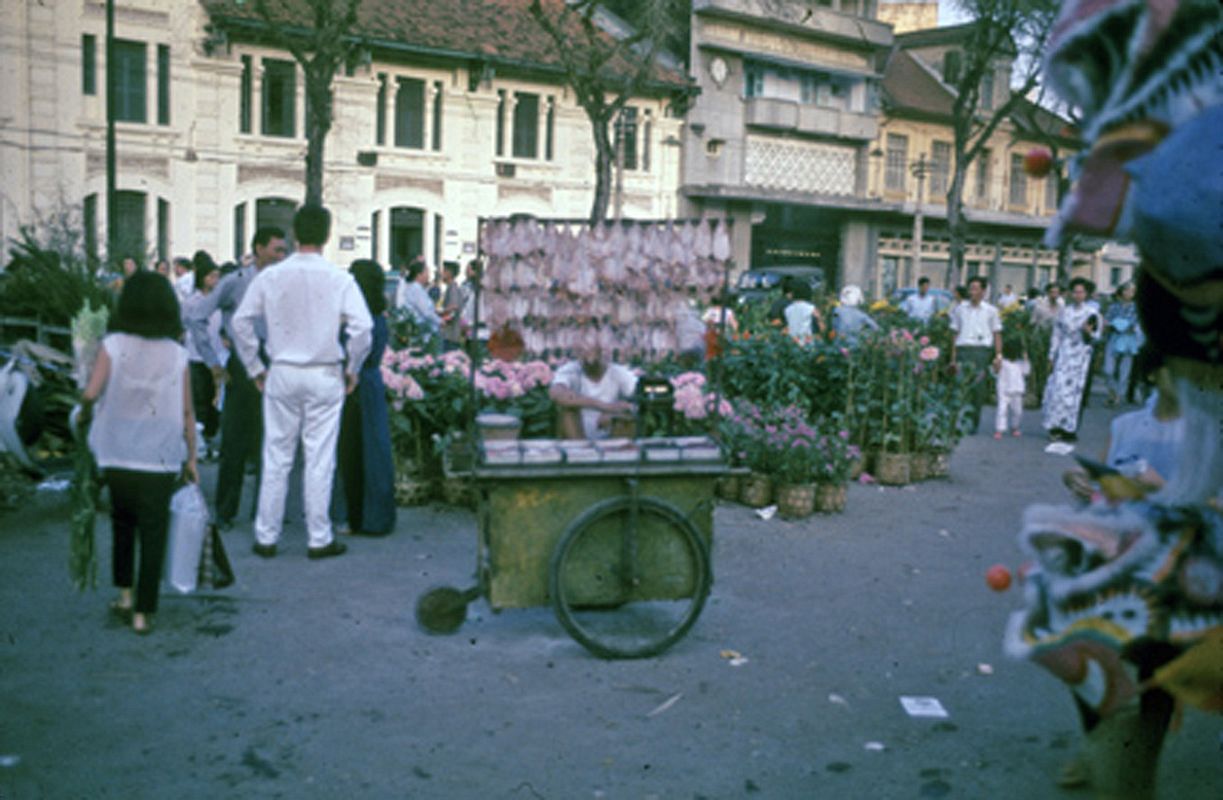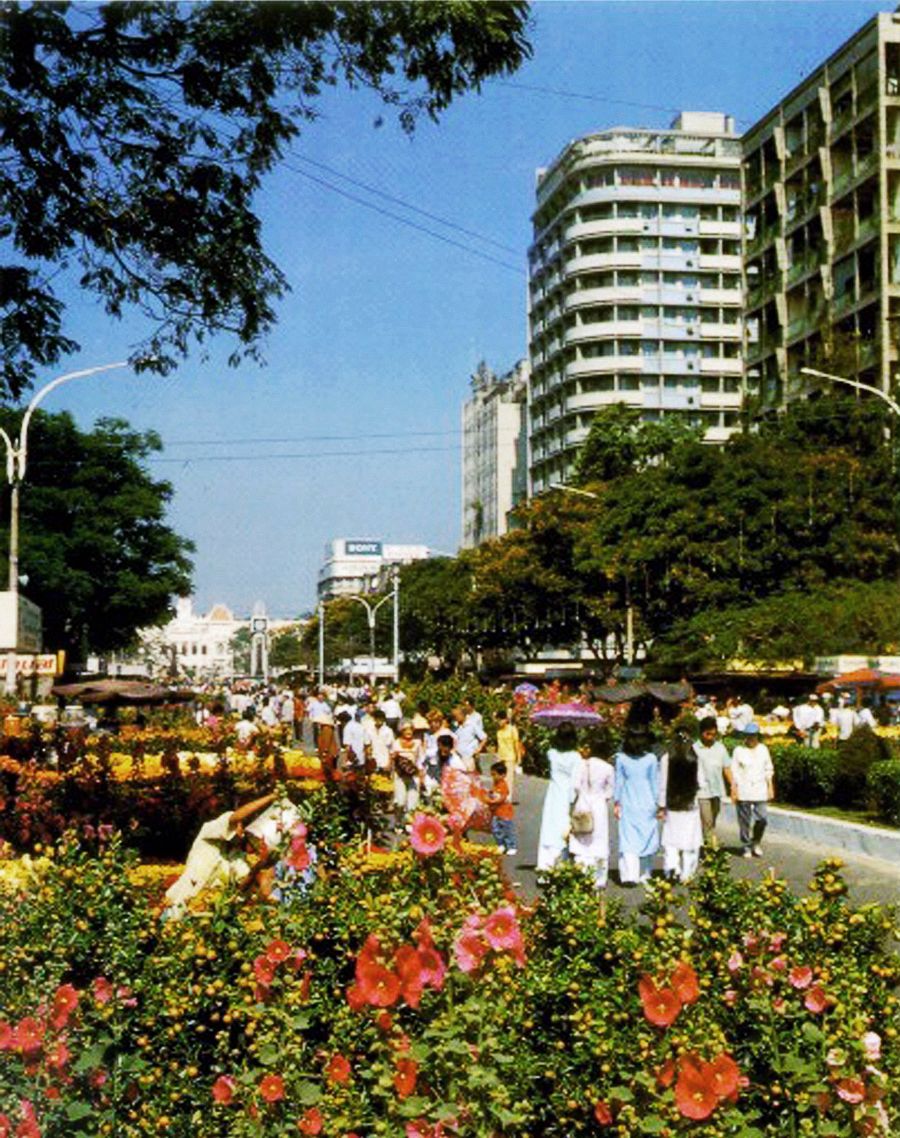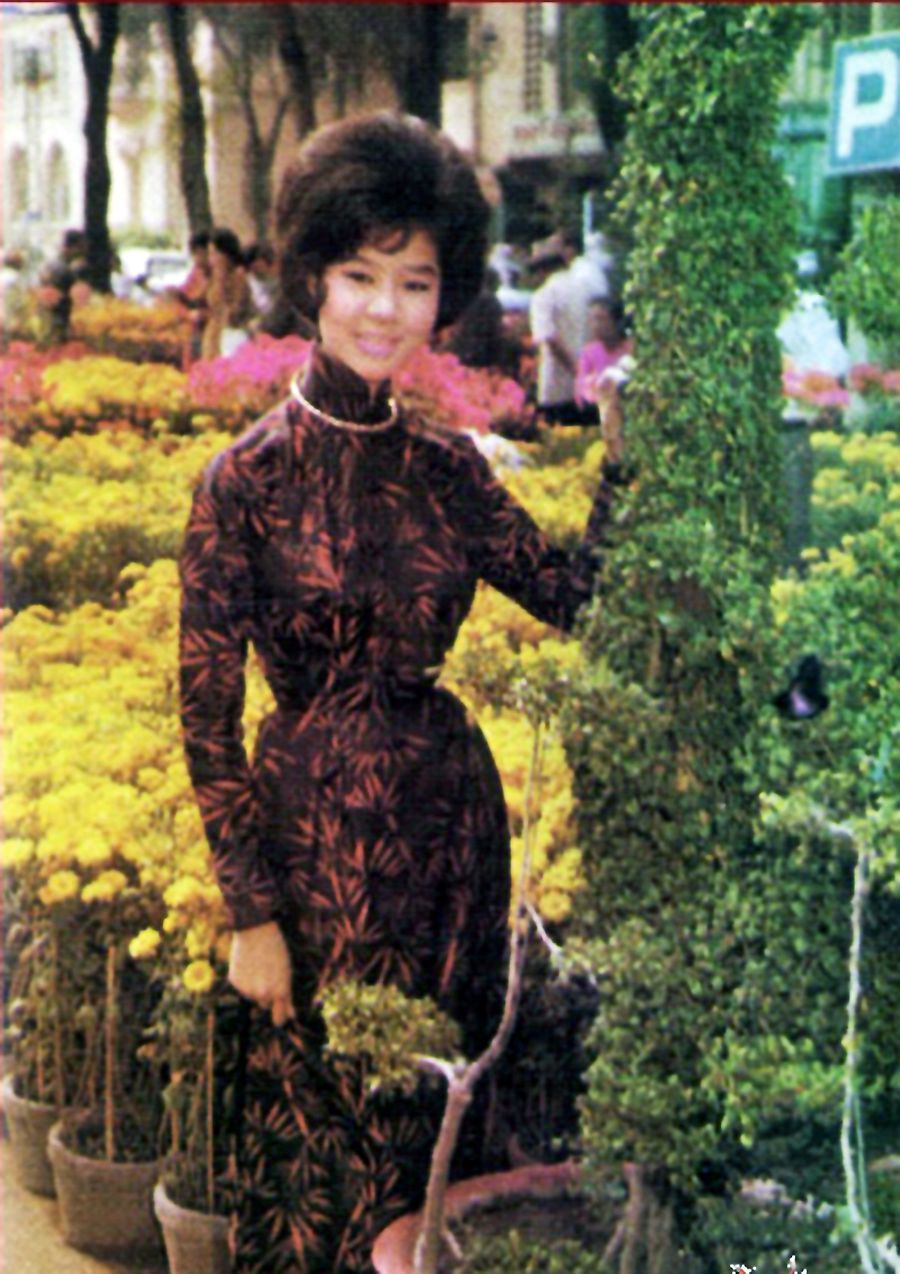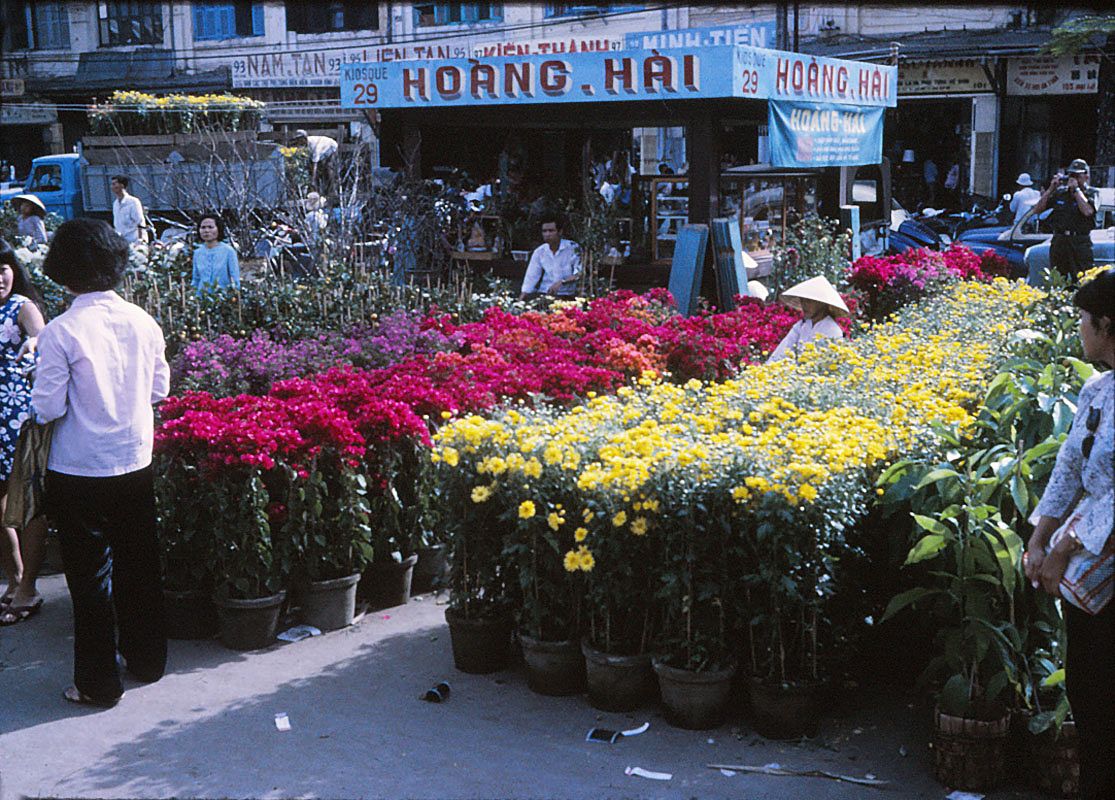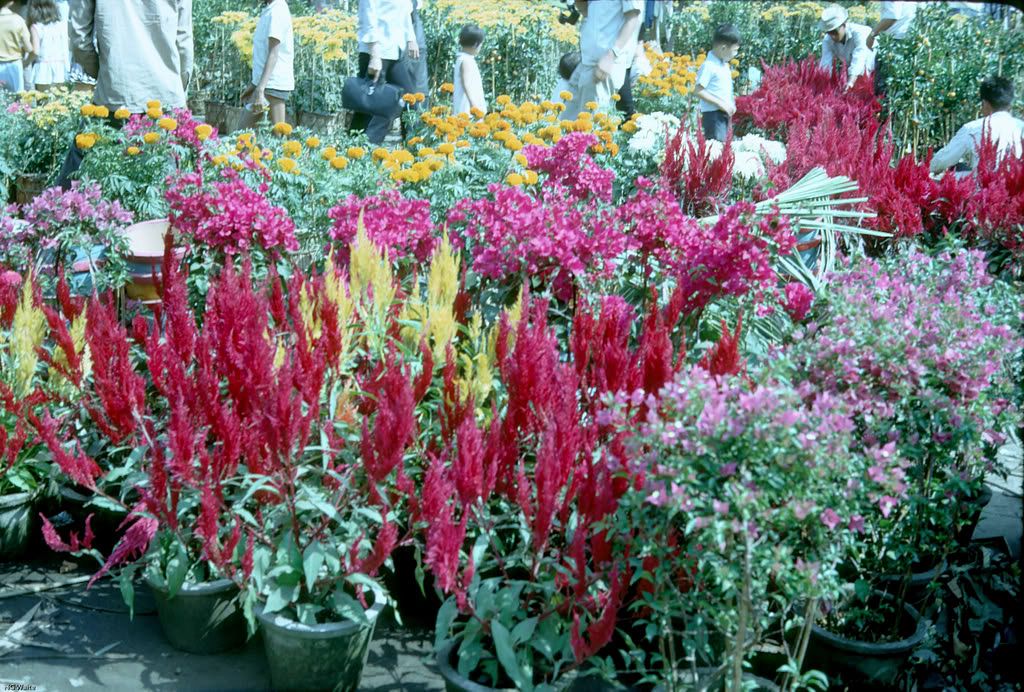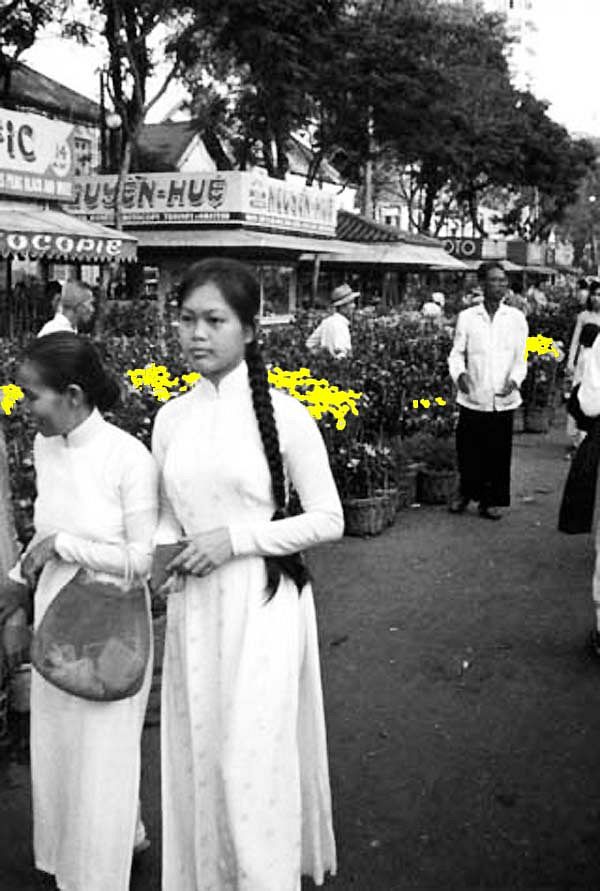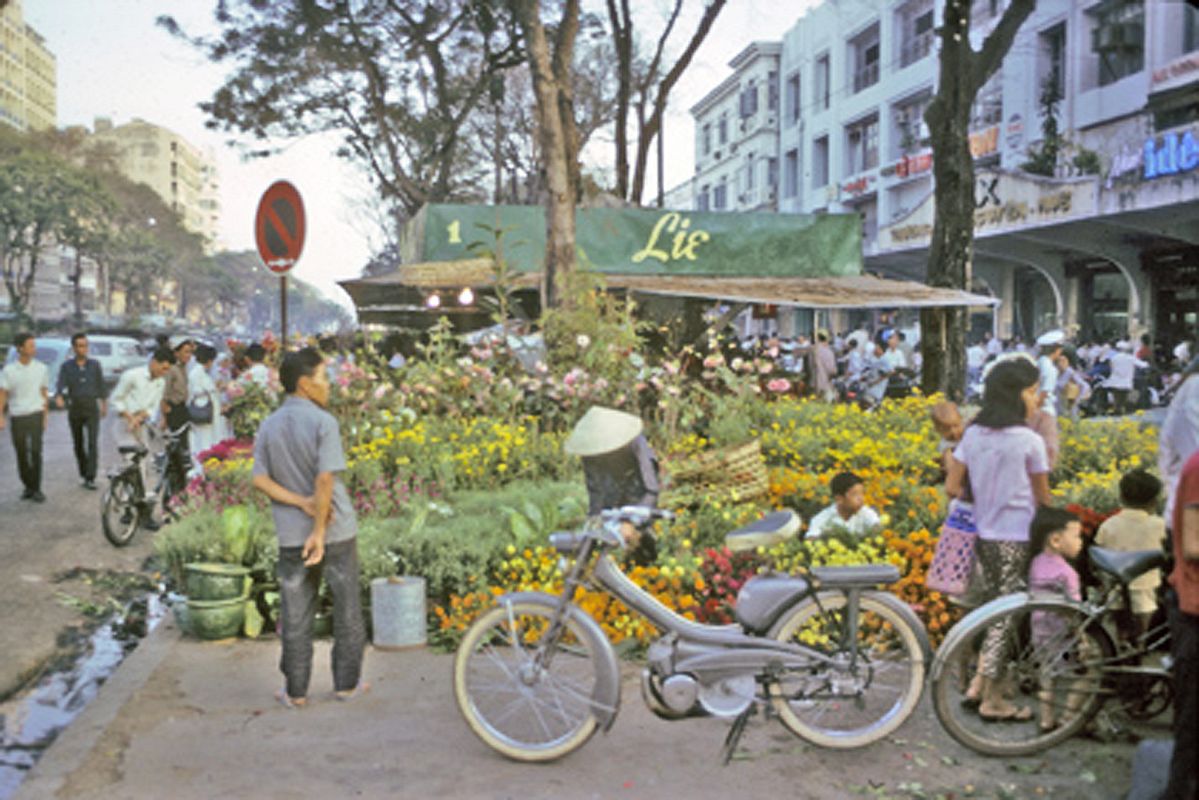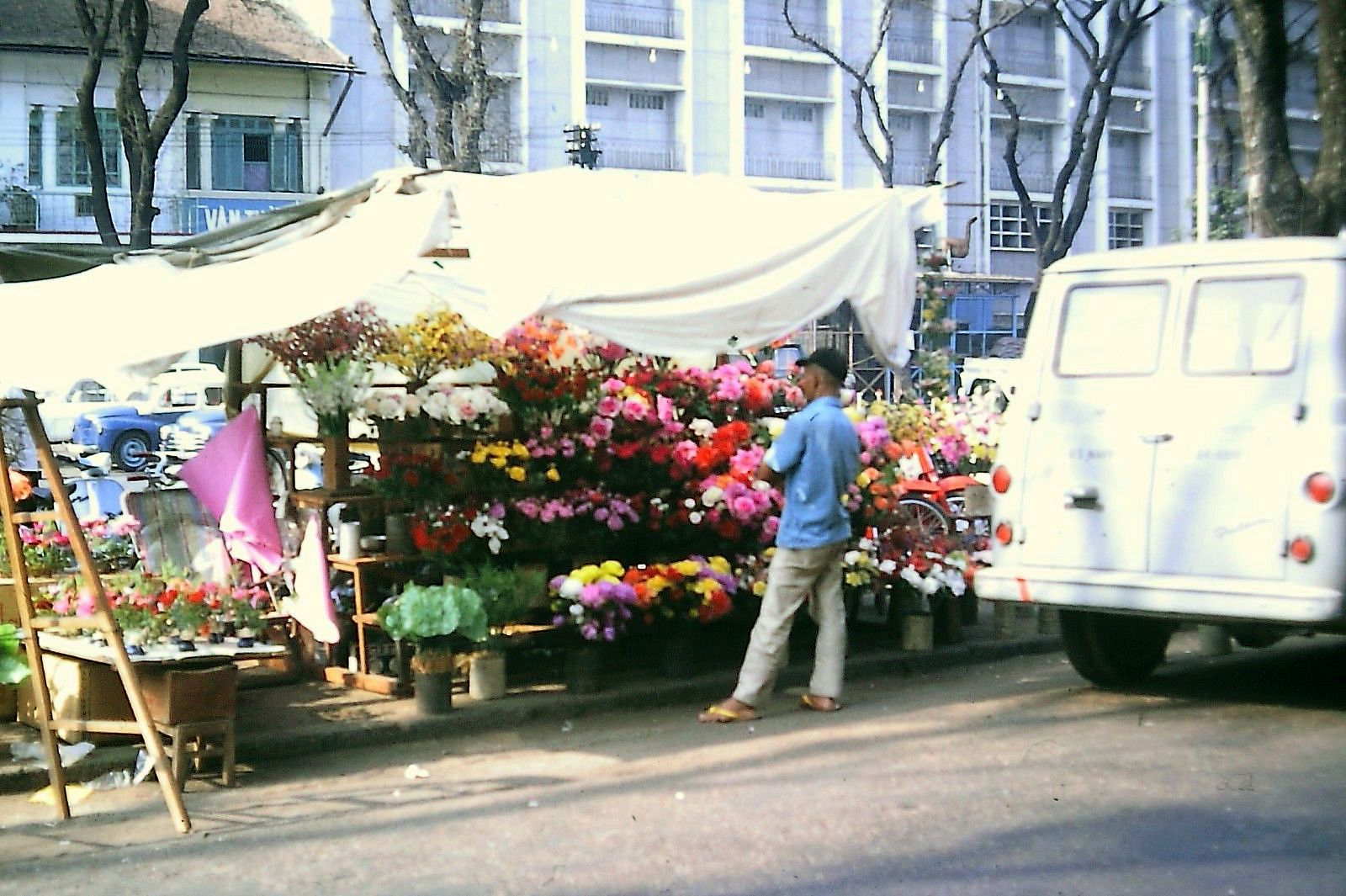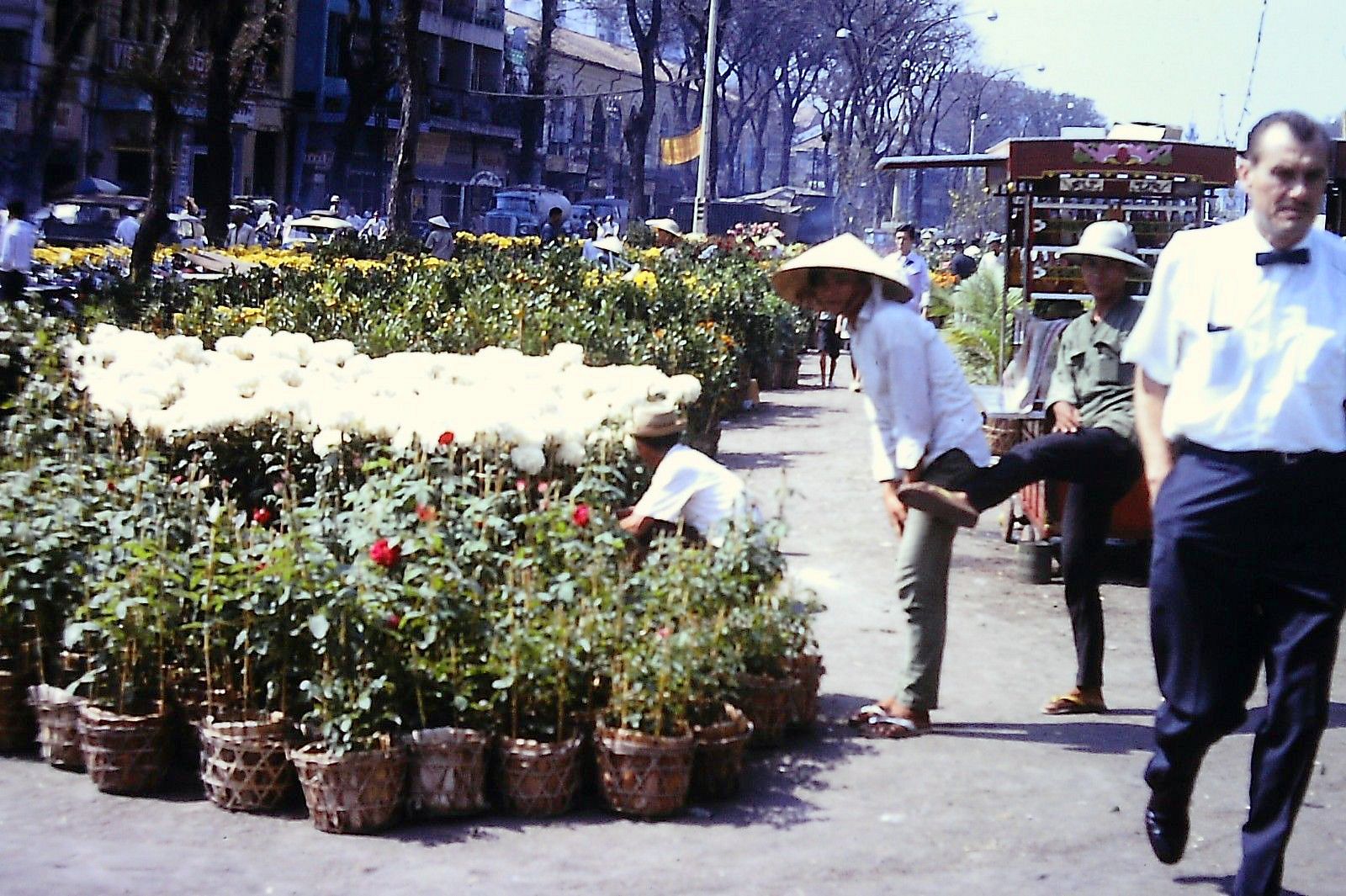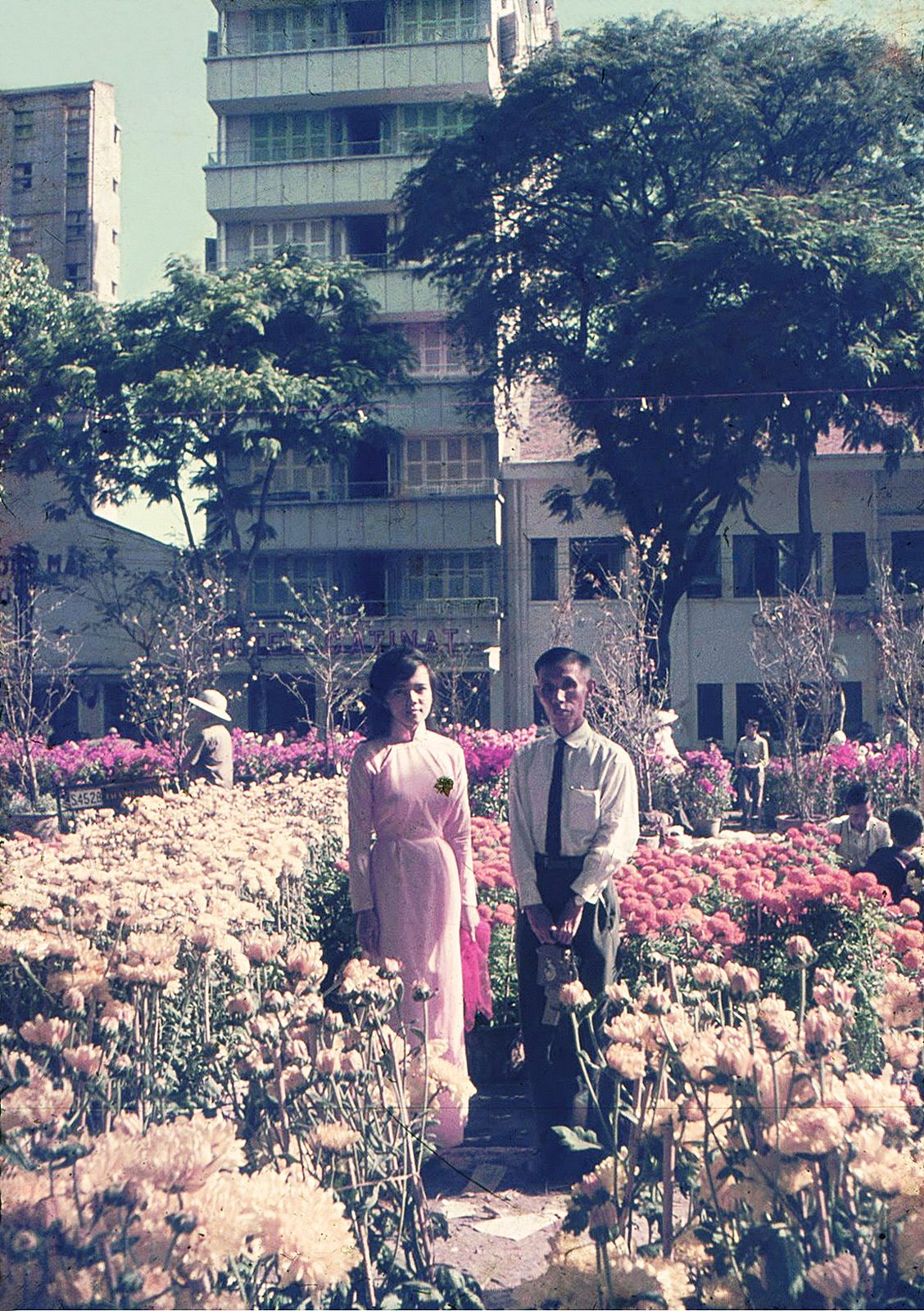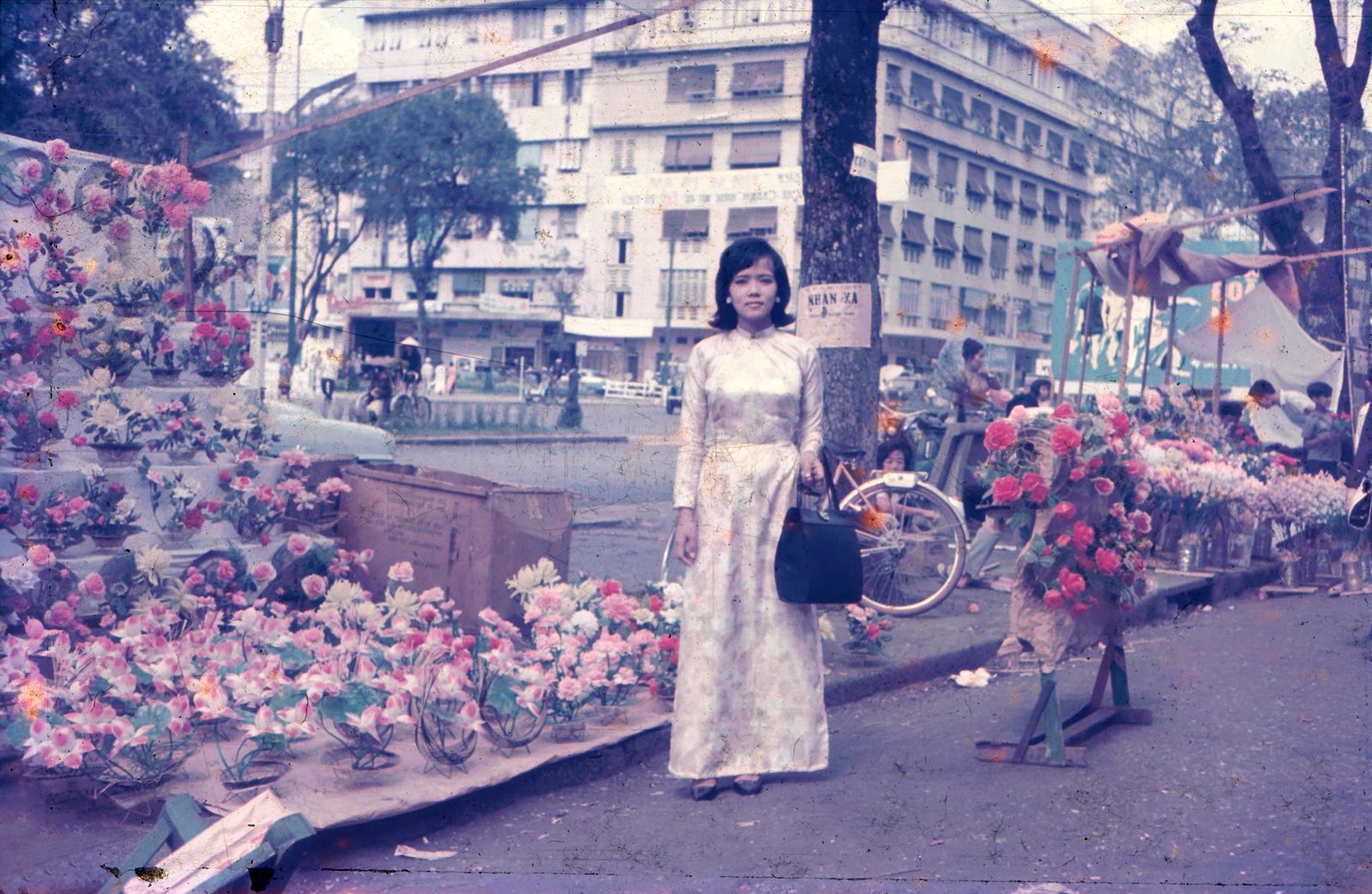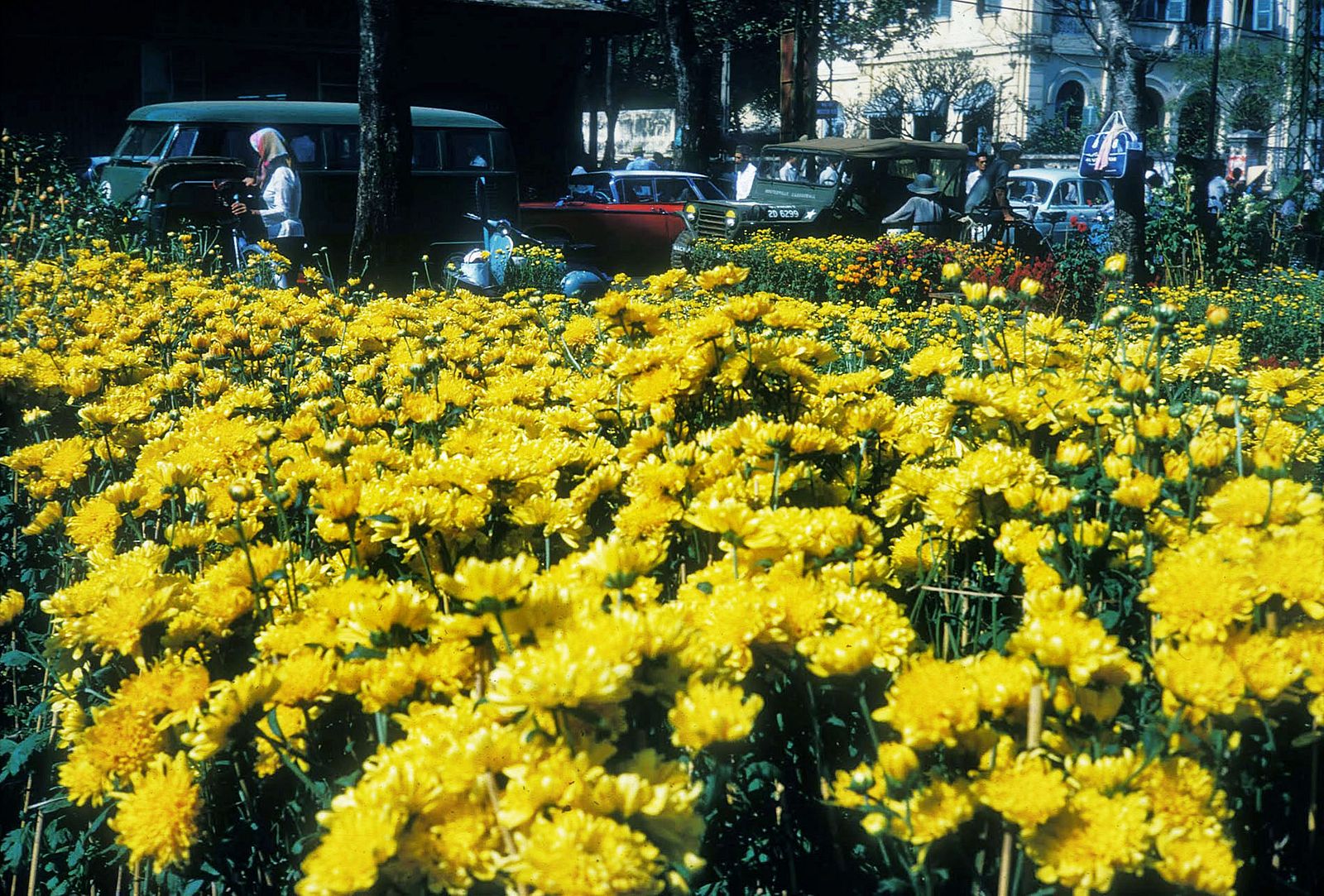 [Photos via Manhhai's Flickr account.]