Nomer Adona has lived in Vietnam since 1994, a 25-year journey (so far) that has taken him from working as an architect with the Malaysian government to the halls of international schools.
Adona, who is originally from the Philippines, first came to Vietnam in 1991, just as the country began to open up economically. He was a recent architecture graduate working in Malaysia, sent here to help with urban planning.
After three years of commuting between Malaysia and Vietnam, Adona became part of a team assigned to help develop a tourism master plan, and he has called Vietnam home ever since.
That work didn't last long, as the 1997 Asian Financial Crisis impacted regional economies, but Adona wasn't going to leave since he has a Vietnamese wife. He got a job at an international school in Hanoi and is now the high school art teacher at Saigon South International School.
The ex-architect has always been interested in art as a side project. "I had my own signature of doing a lot of mixed media and using architectural materials, and I learned this script from the Philippines, a pre-colonial script, that few Filipinos know, so I learned it and tried to incorporate it into my artwork," he tells Saigoneer.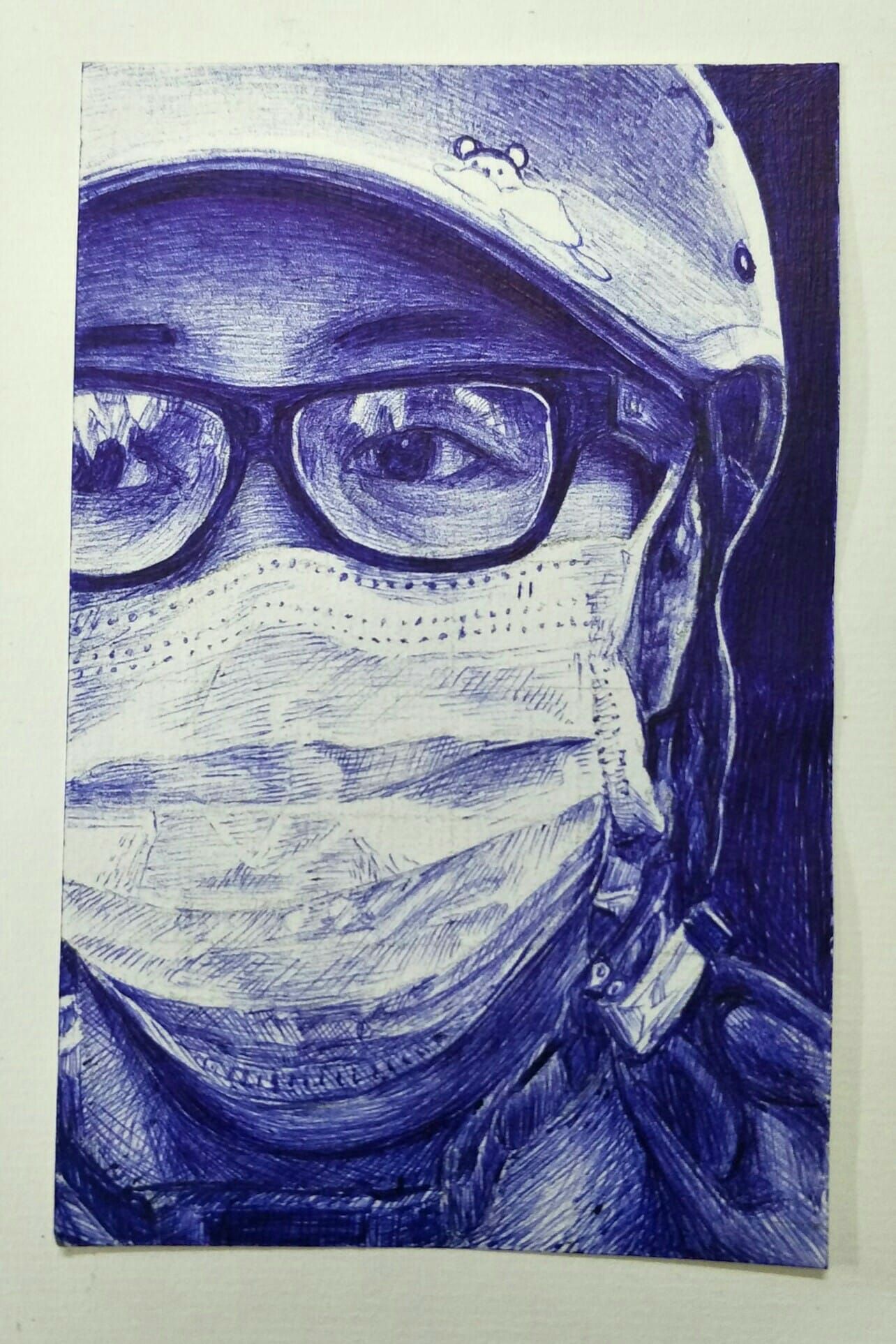 However, work often got in the way of art.
"There was a lull, but over a year ago I was teaching high school students and finding how to challenge and motivate them that even a simple media can be used," Nomer says. "So for me, it was to prove to them that I can use a cheap Thien Long ballpoint pen to produce art."
He goes on: "So the next day I had to do an example, and I had the cheapest paper, but I did, and I loved it."
He had originally wanted to do a 40-piece series on the ancient trading streets of Hanoi's Old Quarter. "I've been here a long time, and I wanted to do this," Nomer explains. "I was here before, and it is a privilege to be here, to see these changes."
However, that didn't pan out, and he switched to focusing on portraits of individual people. From that unexpected beginning, Nomer is now working on a series of drawings called 'Portraits of Vietnam.' Each work depicts a scene of daily life, based on photographs, rendered in jaw-dropping detail.
Each blue-ink drawing can take up to 50 hours to complete, and finding that much time while working is difficult, but this project is close to the art teacher's heart.
"Vietnam is so unique to me," Nomer shares. "Wherever you look, there's something different. For me, this is a fun way of giving back. Vietnam has been very gracious to welcome foreigners here, so this is my way of giving back, of showing my appreciation. It's really great to be in this country. I want to give these stories back to the community as a foreigner who saw all these changes."
Check out some of Nomer's 'Portraits of Vietnam' below or visit his Instagram account here.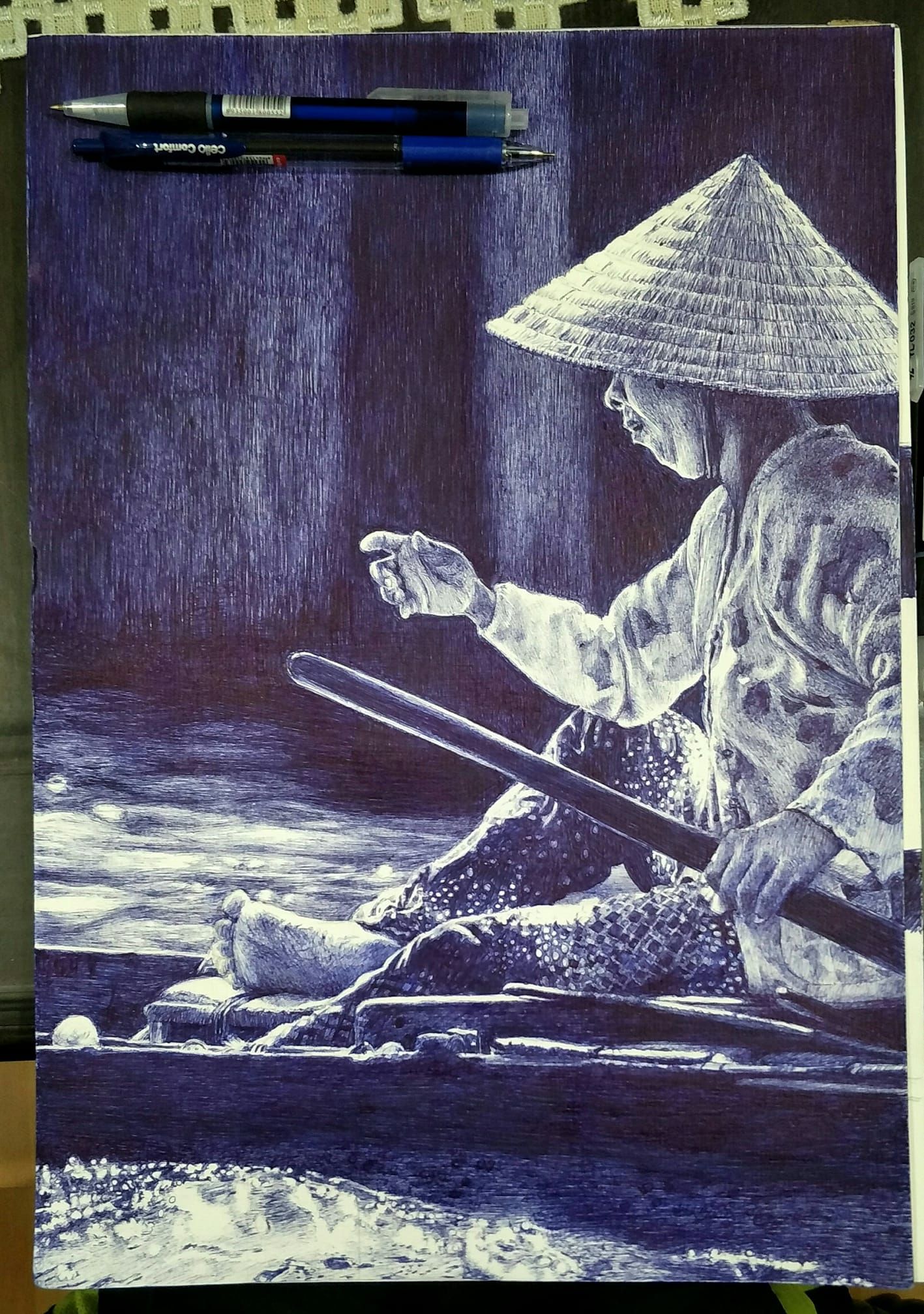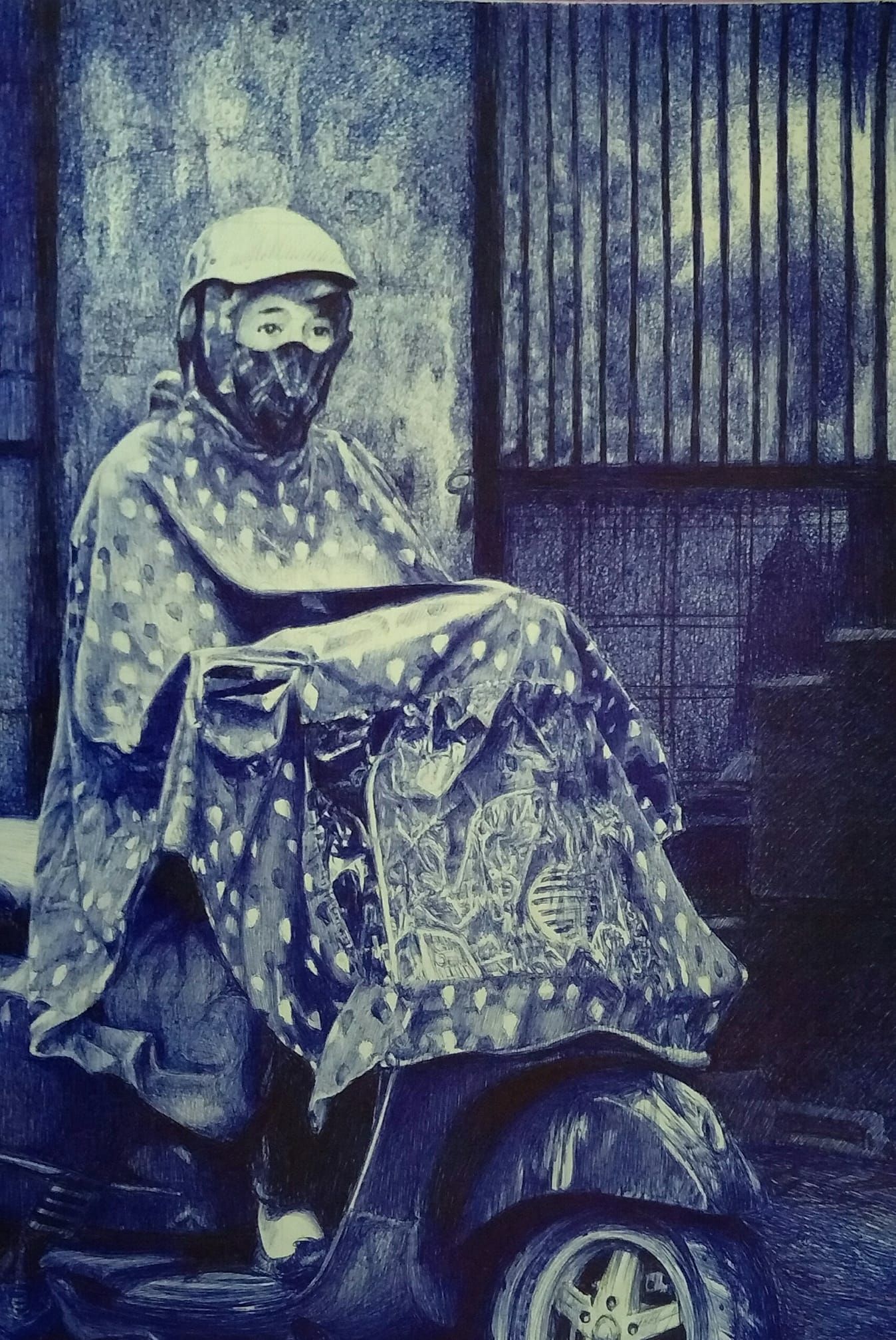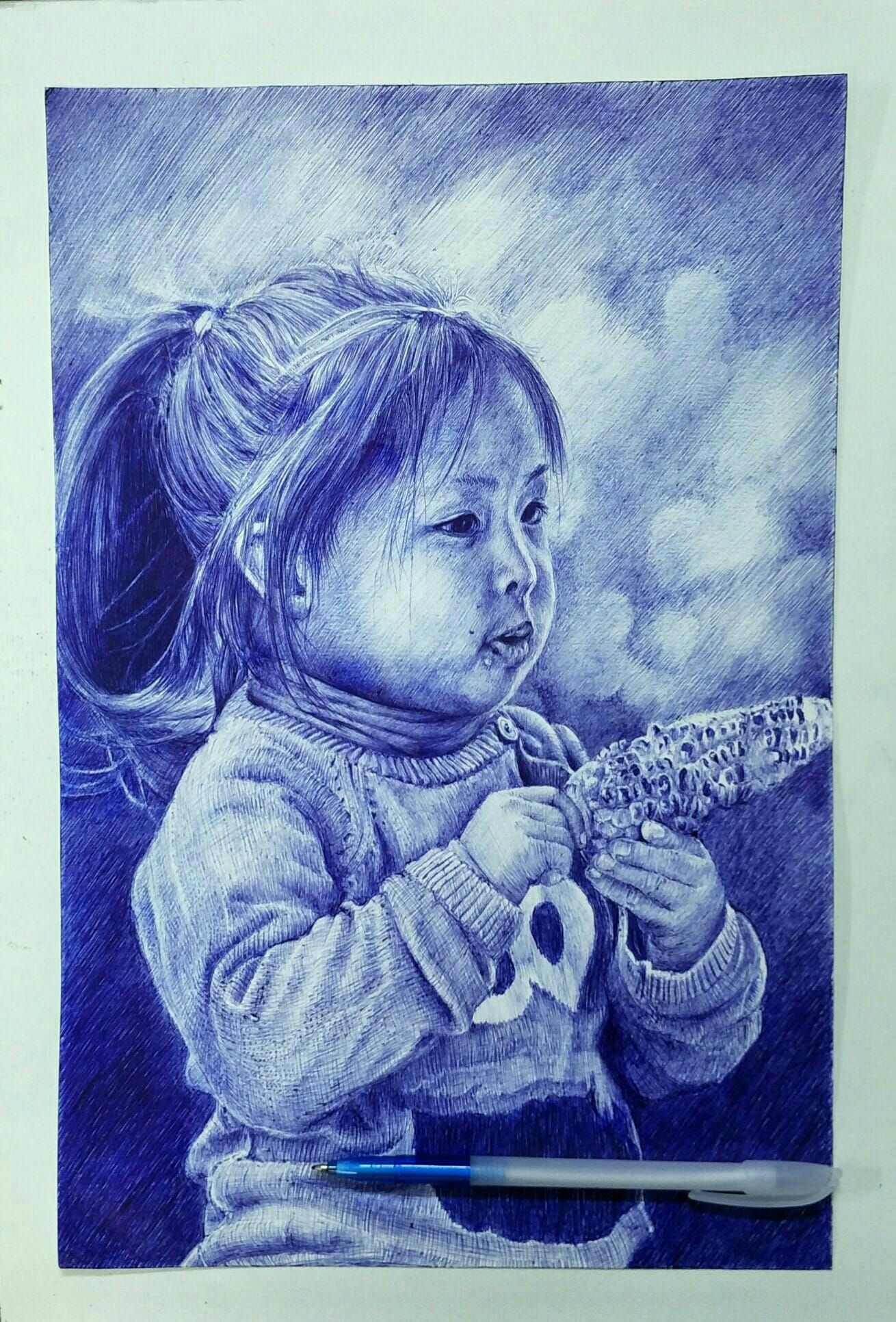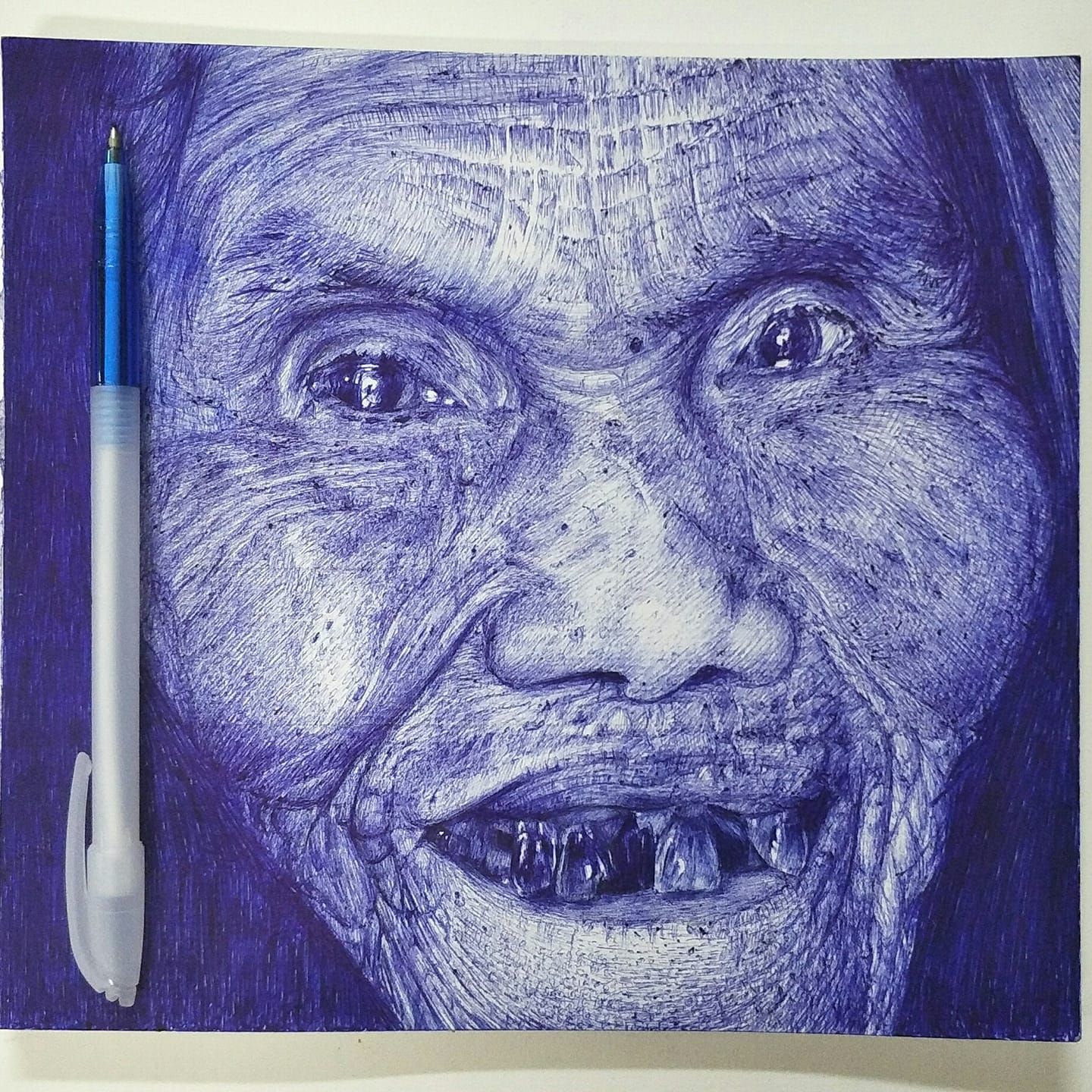 ---

Related Articles:
---