The made-in-Vietnam shoes feature inspiring street-art style depictions of the nation's response to the Covid-19 pandemic.
Phrases such as "We Are Ready," "No one is left behind in this war" and "Come back home and quarantine" join images of doctors in masks, people returning from quarantine, and cartoon depictions of the virus being stepped on, as revealed on the brand's website. Biti's teamed up with hip-hop artist Viet Max for the collection, which has been named "Vietnamese Canvas of Pride, Proudly Made In Vietnam Edition."
The campaign takes the form of a shoe design competition open to all Vietnamese nationals. From March 23 to April 12, participants can create their own design from two empty templates — based on the model Biti's Hunter Street Blackline — and submit their entries to Biti's. Members of the public can vote for their favorite shoe style by "pre-ordering" it on the online catalogue. Once the voting period ends, the top four designs will enter commercial production. More details about the competition are available here.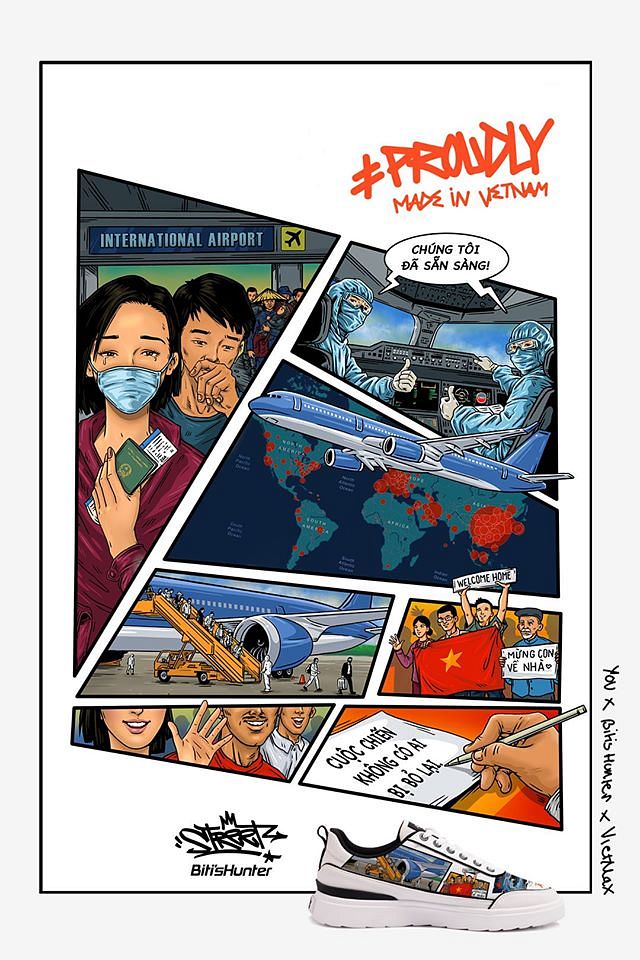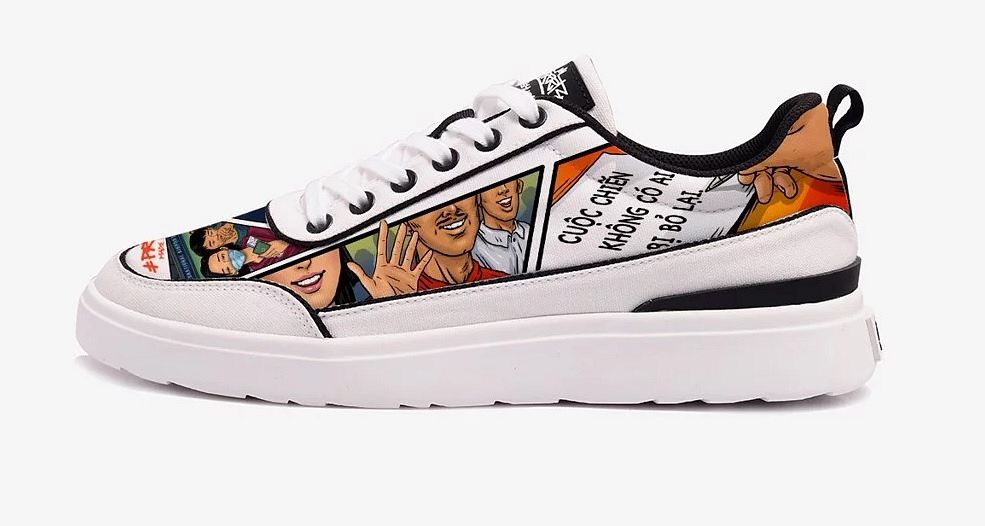 According to the shoe company, 10% of the sales will be donated to Vietnam's current effort to curb the coronavirus epidemic, while the creators of the winning entries will earn 2% each. Readers can vote for their favorite shoe at the online gallery here.
Biti's Vice President of Marketing Hung Vo explained: "Even though we are a small country, we have risen during this period of difficulty where care, love, compassion are sometimes rarely found over fear and selfishness. People need our support, whether they are from Vietnam or from other countries, we must all be as one."
So far, different artists have contributed different visions for the theme, which include the merits of staying at home and even how the fight against the virus echoes Vietnam's historic fight against invaders.
Take a look at some designs from the competition below: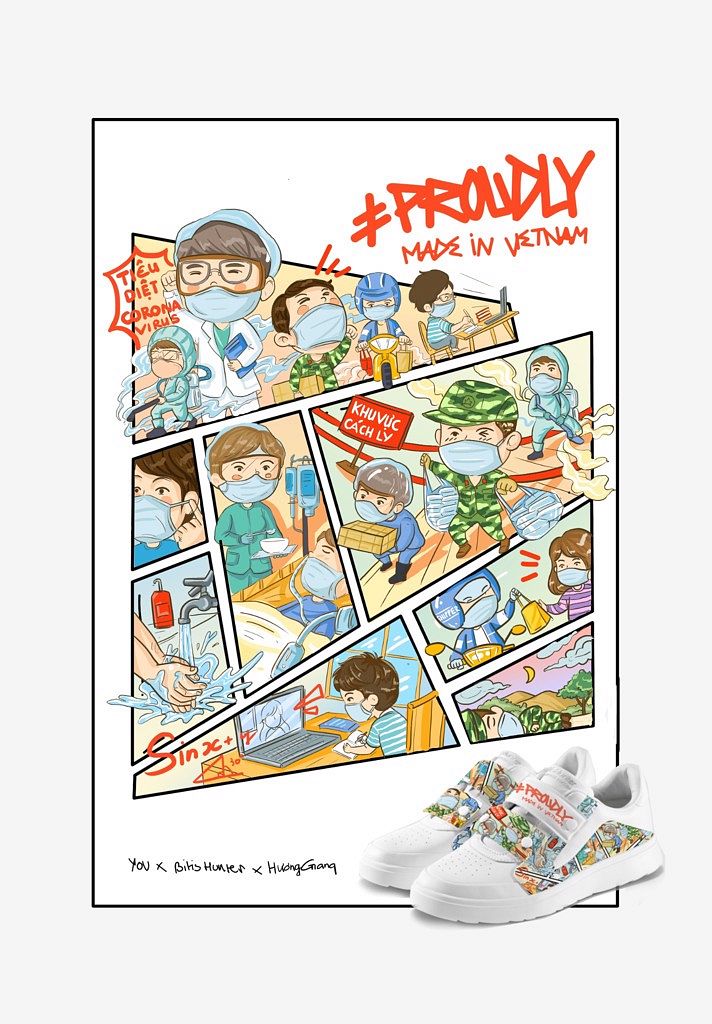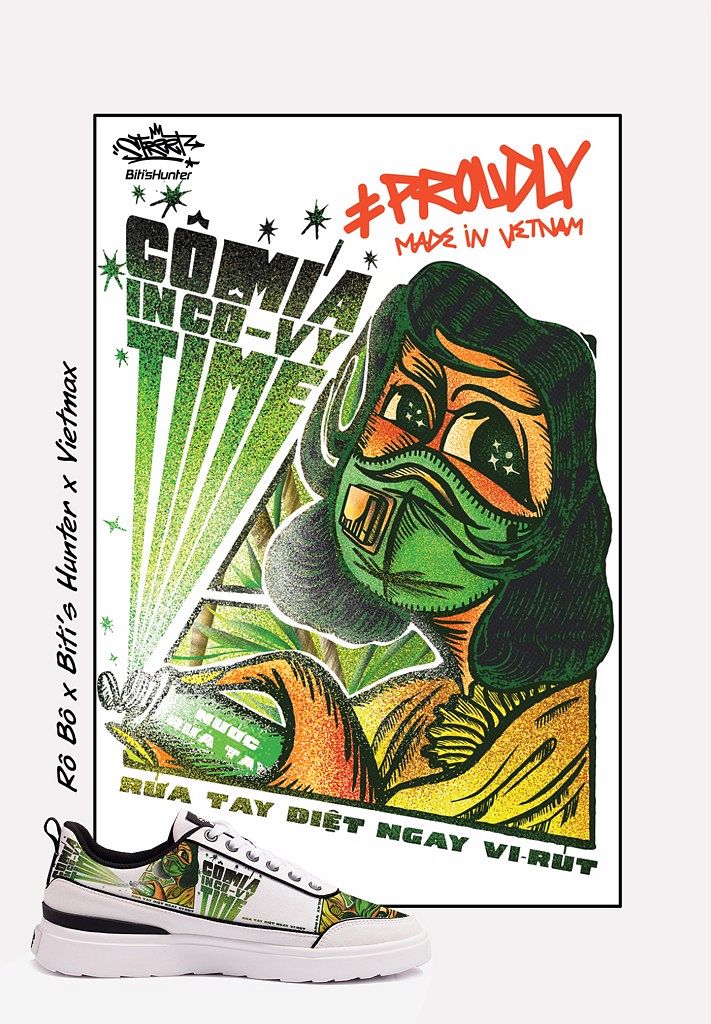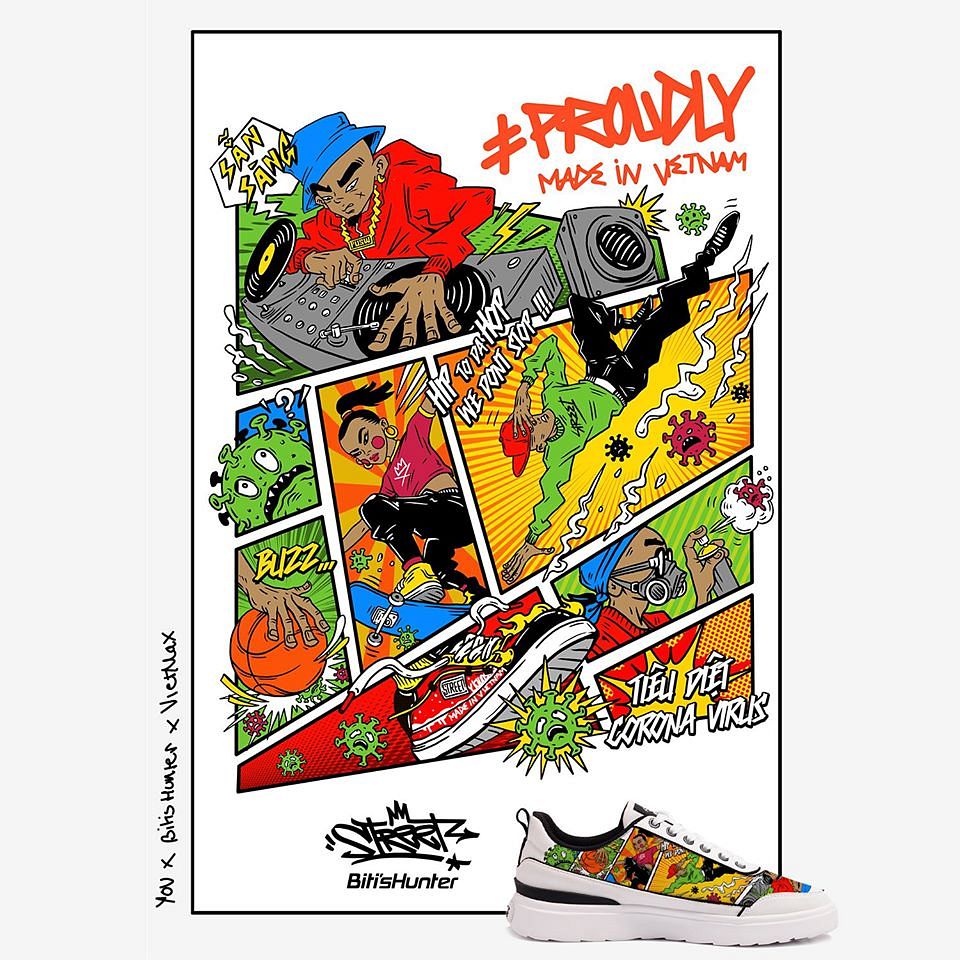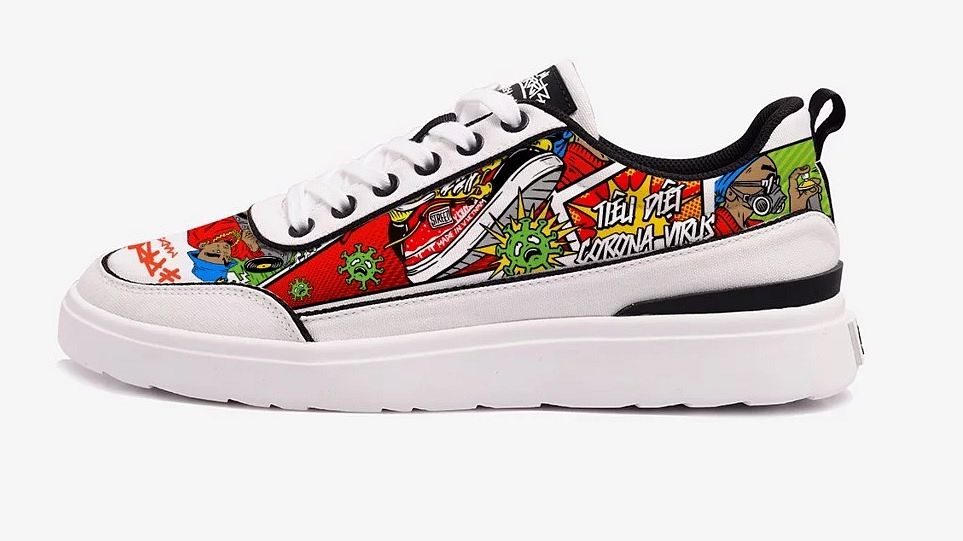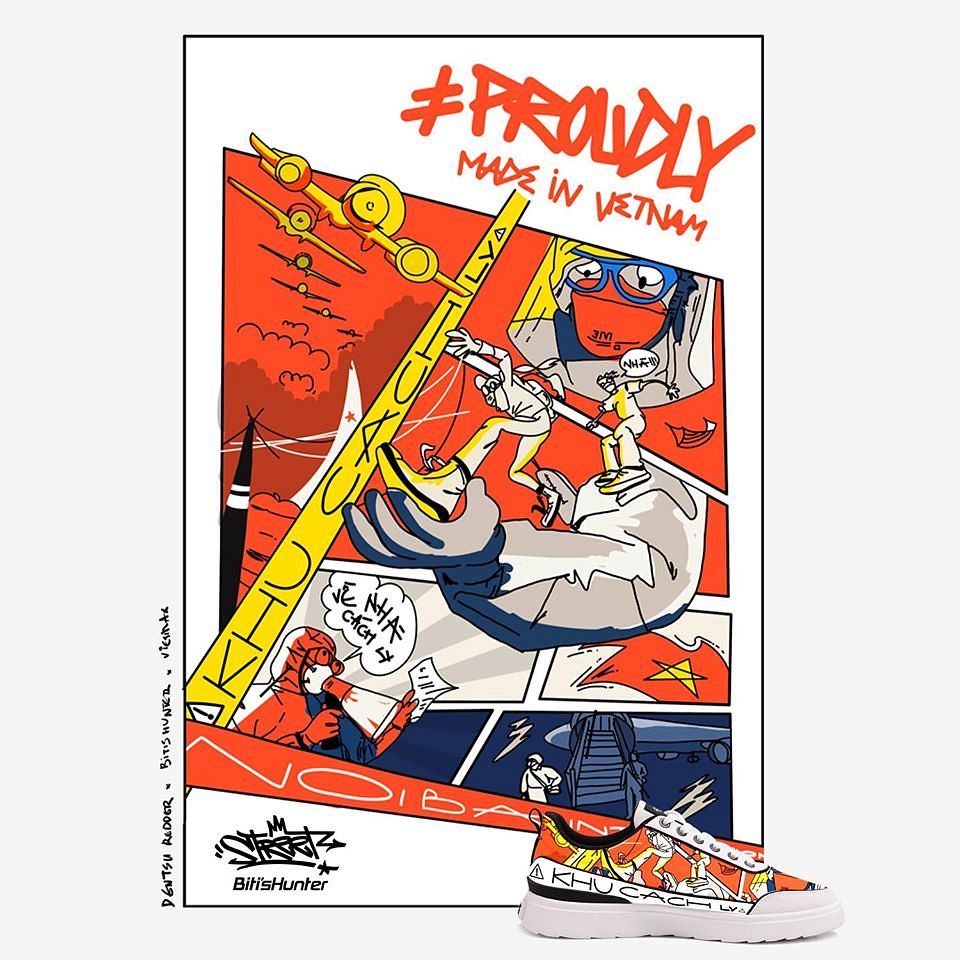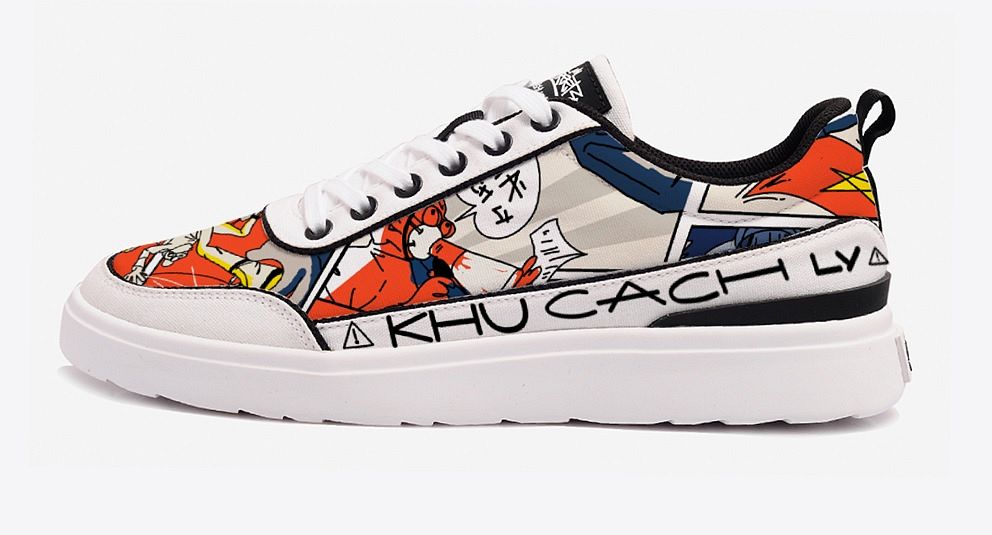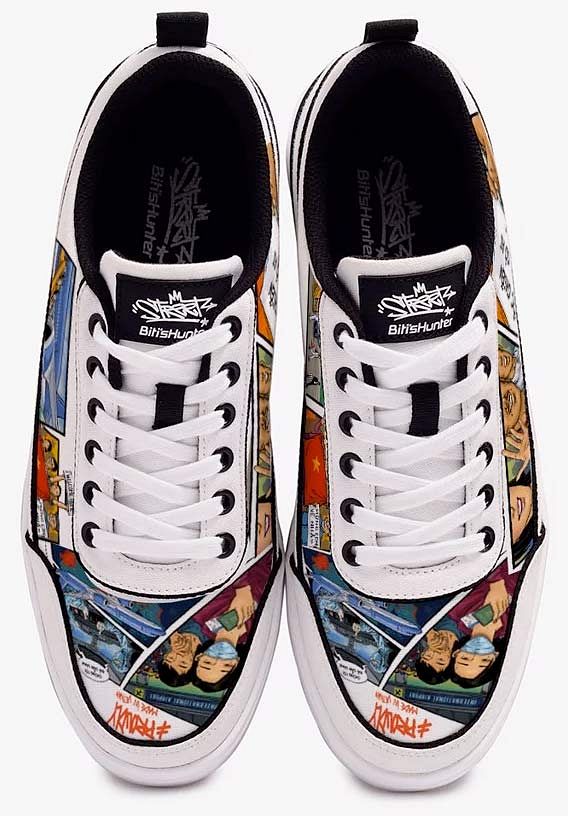 [Images via Facebook page Biti's Hunter]