Last Sunday, Stockholm 'dream pop' trio, Postiljonen, swung by La Fenetre Soleil as part of their Asian tour.
The event kicked off at 4 in the afternoon with a BBQ blitzkrieg of delicious delights accompanied by music from Space Panther, DJ Superkid & blx attx.
The show took place in the couldn't-be-any-more-perfect venue with its sophisticated, curvy mirrors on brick walls which doubled as a canvas for the visuals of Crazy Monkey.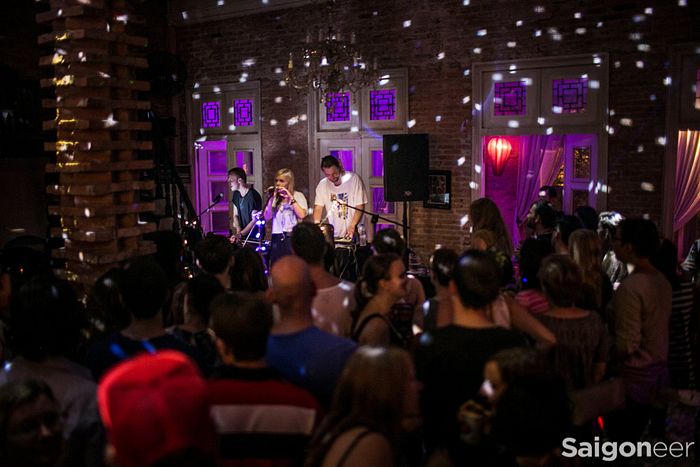 Bubbles of light swirled around the room while the intangible, visionary vocals of Mia Bøe serenaded the ears of those who are used to the constant buzzing of Saigon. The crowd swayed to the dreamy tunes and seemed to be feeling the act if the rising tidal movements of their hands was any indication.
Quickly stepping from the small stage to international music festivals in 2011, on their current tour, Postiljonen has entranced Asian audiences in Thailand, Nepal, Singapore, South Korea, Hong Kong, China, and for the first time, Vietnam!
Whether you were at the show or not, here is one of their captivating tunes to indulge your inner daydreamer.