The masterminds behind the eye-catching brand identity of homegrown cafe chain Guta have been bestowed a shiny new award.
The graphic design community Dieline recently released the results of its annual Dieline Awards 2021, presented by Adobe, and Saigon's own M — N Associates clinched the first prize in the Beverage Brand Identify Systems for the campaign to rebrand the coffee chain Guta.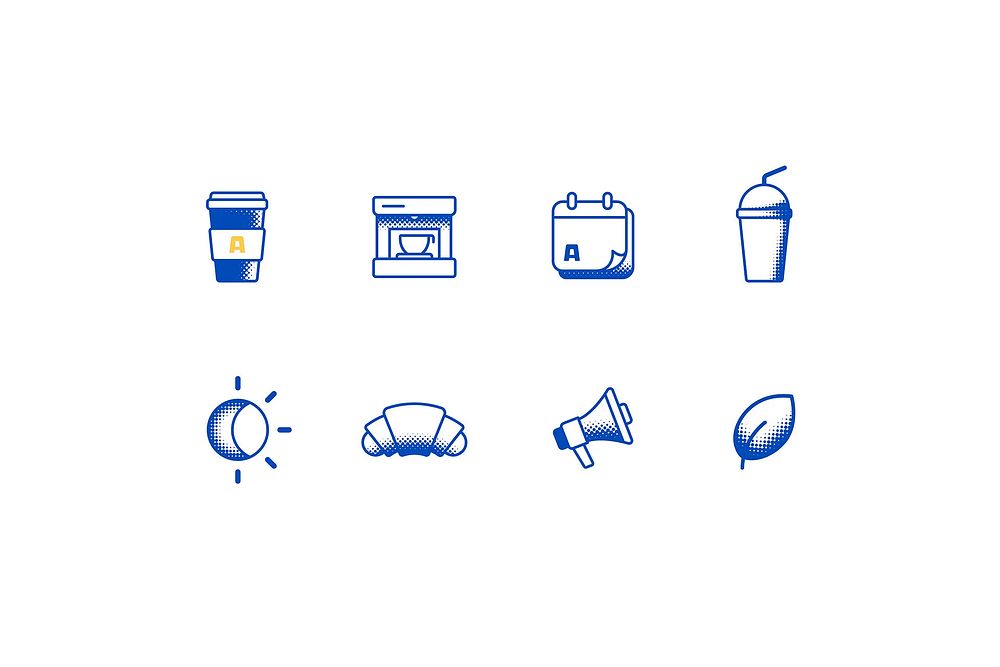 Dieline was founded in 2007 as a platform to celebrate the ingenuity of packaging design all around the world. The Dieline Awards 2021 garnered a record 1,600 entries from around the world; the winners came from 28 countries, including Vietnam.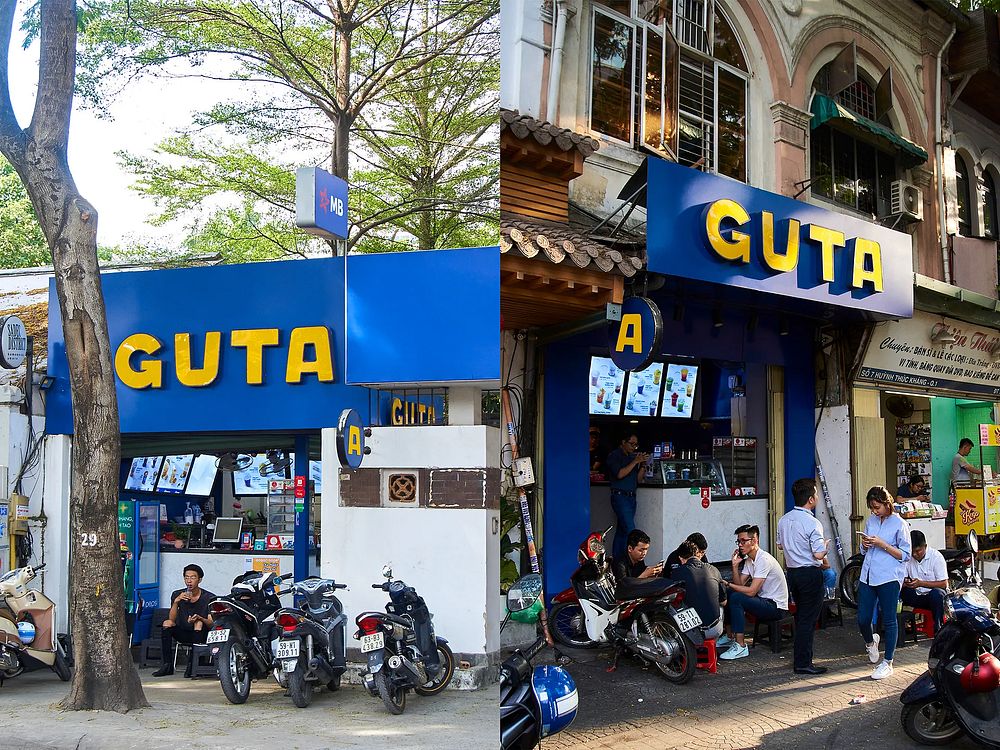 Guta is a simple combination of Vietnamese words "gu," a localization of the French word goût, meaning "tastes"; and "ta," which means "our" in Vietnamese. With the name, the brand seeks to highlight its aim to cater to the vernacular palate and coffee culture.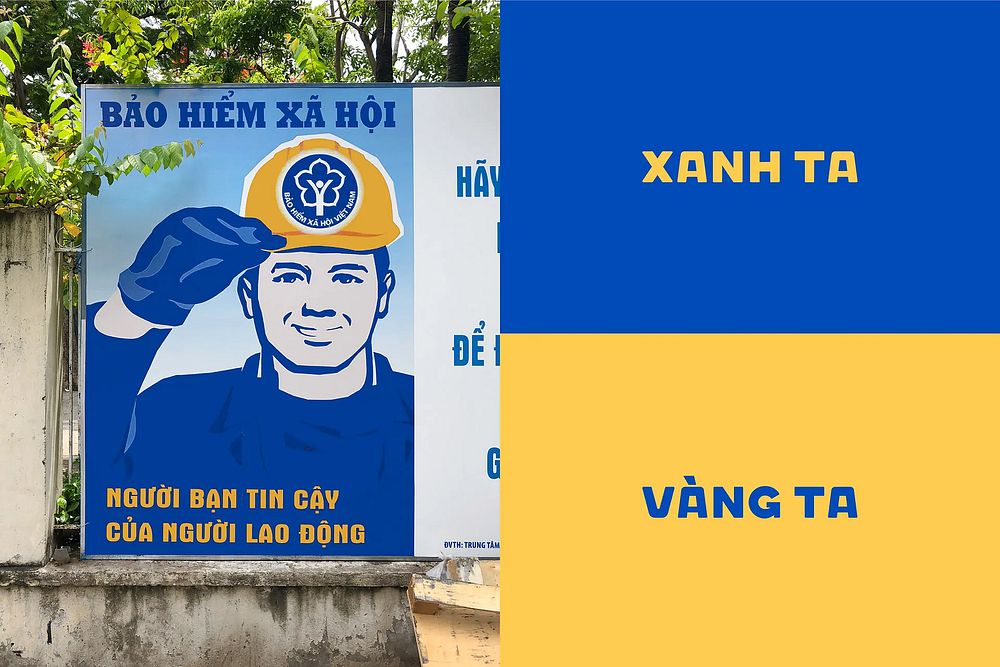 Rebranded materials are filled with only two colors, bright tones of blue and yellow. According to M — N, the hues were taken from propaganda posters of the Vietnam Social Security agency that are ubiquitous on local streets. "The color palette choice played as a principle role to represent the idea 'a friend of every worker' like the poster's slogan," they write of the decision.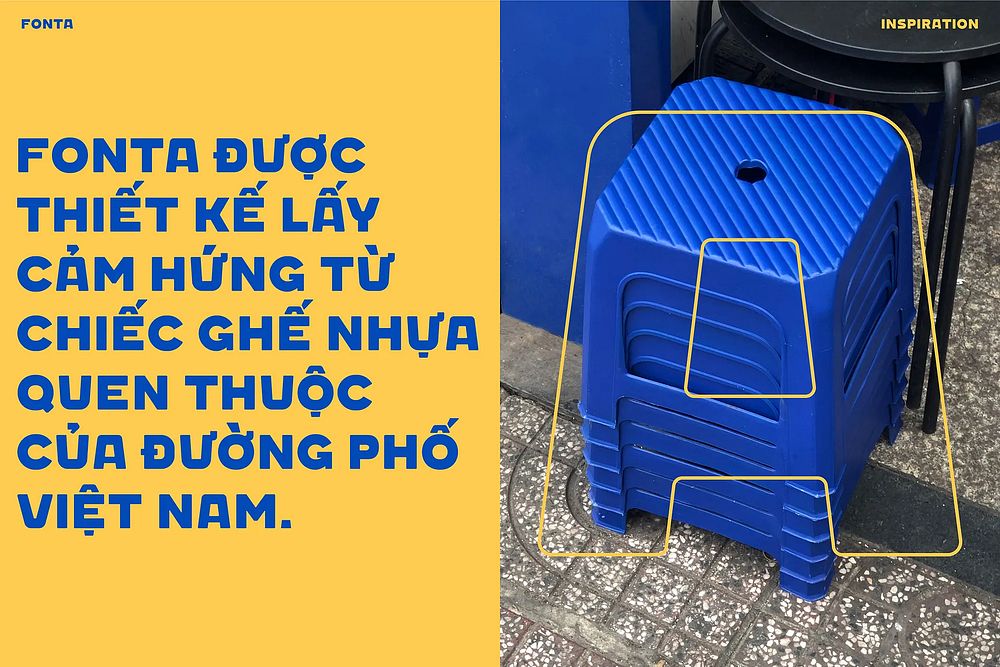 A custom font, FONTA, was developed to be employed across branding elements. Letters are sans serif with moderately thick strokes, though the special attribute lies in the glyphs for "A" and "U." They represent the distinctive plastic stools that make up an indispensable part of Vietnam's street food culture. Whether sipping on cà phê sữa đá or slurping up bún bò on the sidewalk, one's butt is likely to supported by these omnipresent blue stools.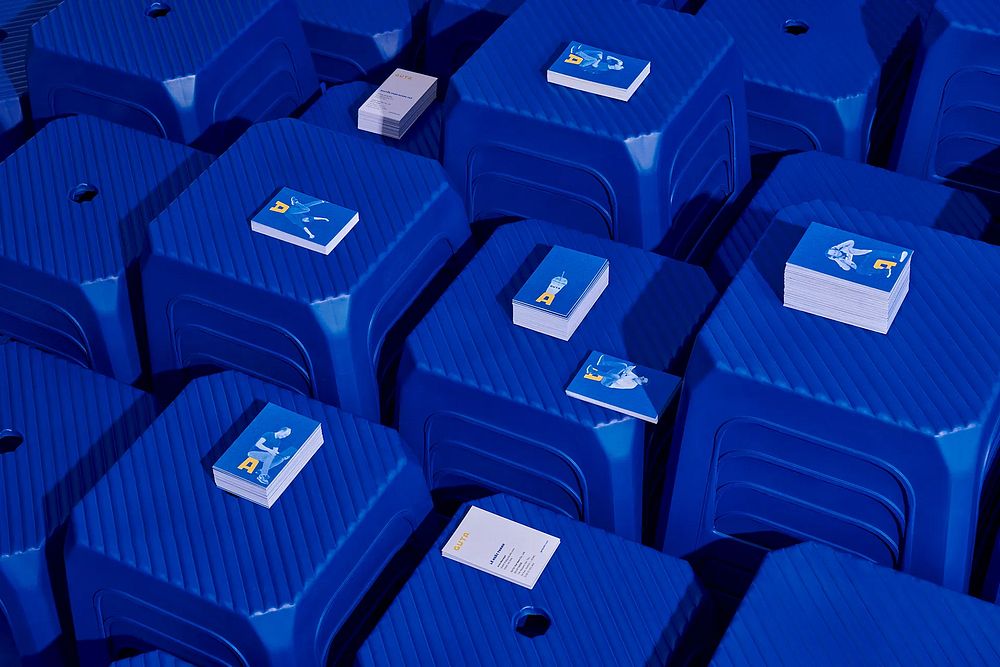 The choice to incorporate these puny seating options without much abstraction or conceptualization demonstrated Guta's brand identity well. It's a simple but effective and unpretentious design decision that fosters a sense of familiarity in customers. The high-contrast color palette serves its purpose to get Guta more recognized on the streets.
[Images via Behance page M — N Associates]