Hanoi is home to many kinds of art forms, but to me, theater is the most special — an art that blends charisma, brilliance, and elegance. When I was growing up in Hanoi, my father used to take me to the Old Quarters to have Trang Tien ice cream and catch the plays at the Hanoi Opera House. No one in my family is an artist, but we have been in love with the stage for the past 20 years.
A century of excellence
During its 100 years of trials and tribulations, theater in Hanoi has witnessed many episodes, from the French colonial period to the modern rise of technology. Its evolution, however, seems to take more time than other performance arts.
Back in the early 19th century, European theater was introduced to Vietnam by the French. However, all the plays were translated from western literature. It wasn't until 1921 that writer Vũ Đình Long penned the first Vietnamese play.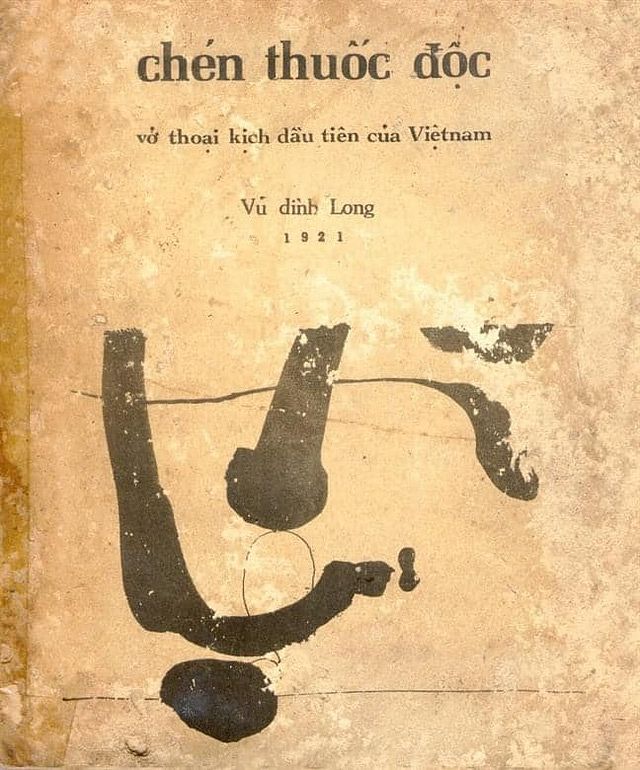 During the westernization era of the 1930s, Hanoi's theatrical scene blossomed with many works expressing Vietnamese culture though deeply inspired by French art. Tự Lực Văn Đoàn, a literary collective, was a pioneer at the time when they popularized a new writing style centered on social commentary and modern romance. This was also Vietnam's first professional theatrical group, operating under many organizational, commercial, and managerial restrictions, specifically involving copyright. In 1942, writer Thế Lữ, a member of Tự Lực Văn Đoàn, founded Thế Lữ Drama Department in Hai Phong, attracting numerous well-known and excellent artists of the time, including Khái Hưng, Lưu Hữu Phước, Vi Huyền Đắc, etc.
After the August Revolution in 1945, going to the theater was no longer a high-brow hobby but a more common form of entertainment, thanks to its role in political propaganda. During wartime, theatrical performances from Hanoi had a powerful voice and each artist was seen as a "soldier" on the cultural front. Several plays came out during that period that were inspired by resistance struggles and heroic sacrifices, with the goal of sending motivation from the capital city to the Việt Bắc warzone.
From 1970 to 1990, contemporary theater was a hive of activity. It welcomed the largest audience to date and saw the rise of many talented names that are now considered legends, such as writer Lưu Quang Vũ, writer Doãn Hoàng Giang, actress Kim Cương, and so on. At the time, a generation of artists who followed more progressive, modern values renewed the stage with profound scripts, strongly criticizing the vices and bad behaviors of the Vietnamese society and shining a light on many negative issues within the Đổi Mới period.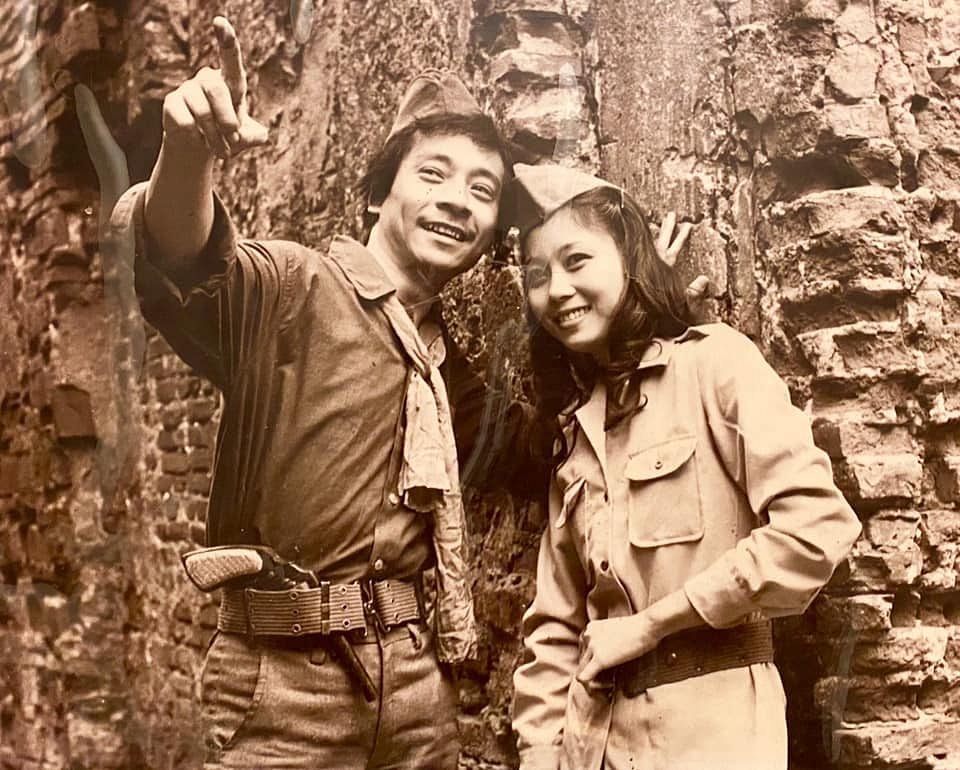 A Hanoian delicacy
To answer my questions about the sophisticated complexity of Hanoi's theater scene, Ngô Minh Hoàng, an actor from the Vietnam National Drama Theater, explains in Vietnamese: "It can be simply understood that watching plays is like having a fresh meal. When the audience watches a live performance, they see real actions and emotions; there is no cutting or editing, and mistakes are not allowed. That's why stage actors must practice harder than those who work on TV and movie sets."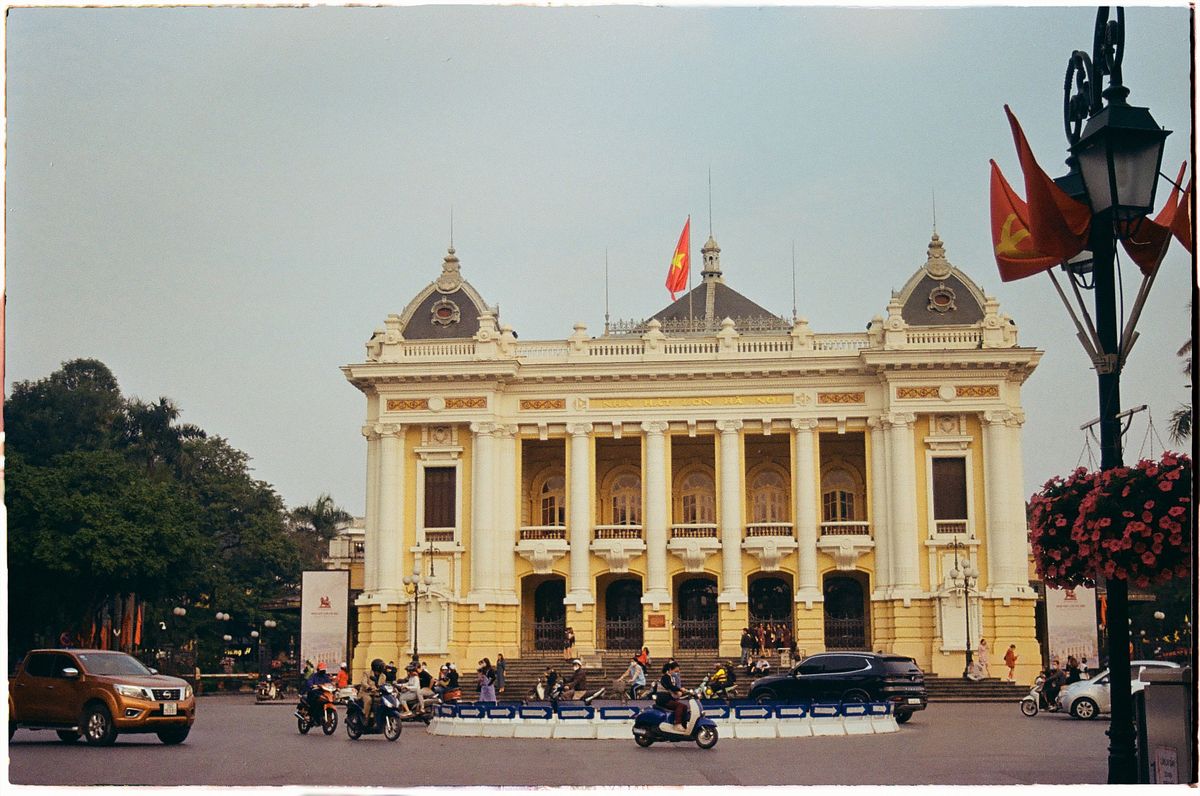 Nguyễn Quang Vũ, a journalism student, tells me that his name is a special tribute to iconic poet and playwright Lưu Quang Vũ — one of the most revered Vietnamese artists. Vũ says his enthusiasm for theater comes from his family: "My parents used to take me to see Lưu Quang Vũ's play at the Tuoi Tre Theater when I was a kid. His stories, in my opinion, embody all the qualities of Hanoians, from their casual dialogues, sarcasm, and even unpleasant habits. So, if you want to fully feel the spirit of Hanoi, go see a play in the Old Quarters, it will impress you forever."
There is a unique flavor when it comes to the Hanoi theatrical scene. Compared to the relaxed, cheeky style of Saigon theater, which caters to the humor of southern viewers, Hanoi drama is at times more cerebral and far more serious, filled with a histrionic style. Some might think it makes northern dramas difficult to watch and feel, but once a taste is acquired, one can become obsessed. Just like a cup of black coffee, one could always find sweetness in the bitter taste.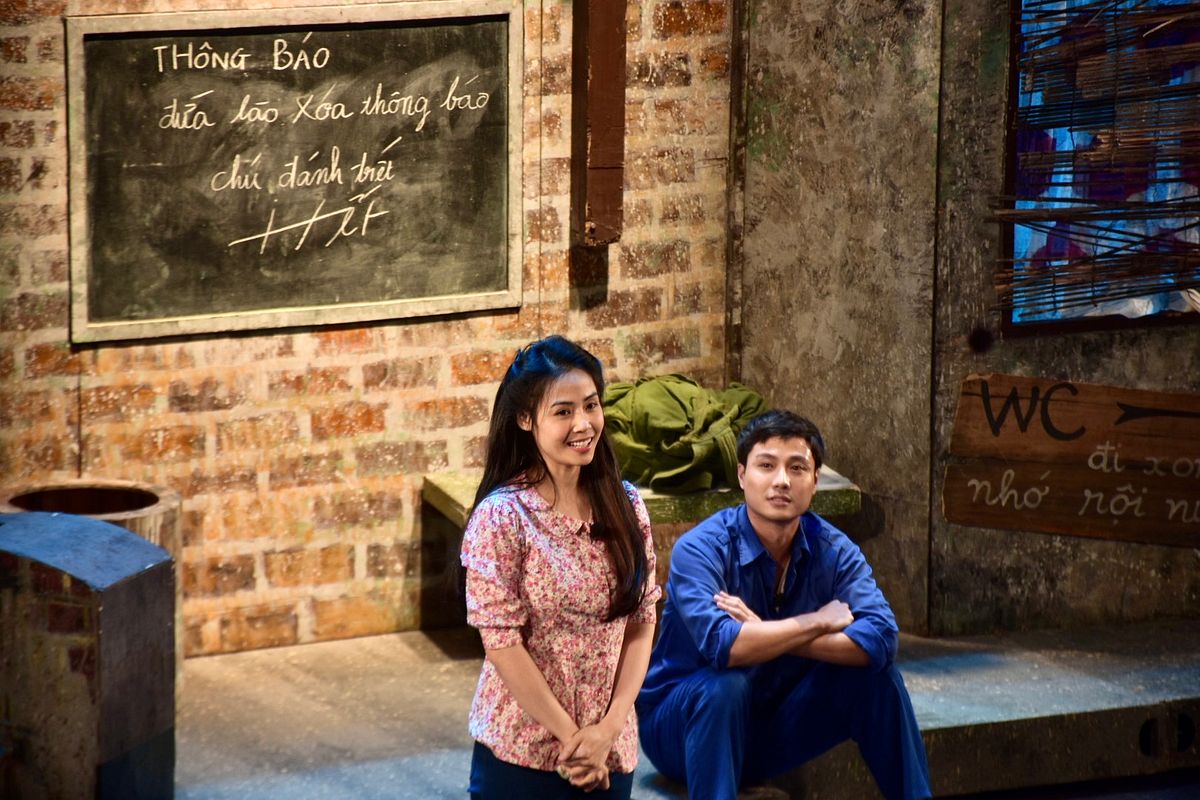 Going through those 100 years of local theater, fans of Hanoi theater will never forget the classic pieces: Tôi Và Chúng Ta, Hồn Trương Ba, Da Hàng Thịt, Hà Nội Đêm Trở Gió, Lũy Hoa, Ăn Mày Dĩ Vãng, Bỉ Vỏ, Nàng Sita, Lời Thề Thứ 9, etc. These plays portray the true personas of Hanoians: fussy and sensitive to current affairs while carrying a biting attitude.
Hoàng says the work at Hanoi's stage is about pursuing perfection: "To produce a play, it could take dozens of days the fastest; if it's slow, it could take months or even years." He shares that improvisation is usually frowned upon and all actors must learn their scripts by heart, not to mention that they are expected to do research and "live" as their character for a while to deliver the most authentic performance.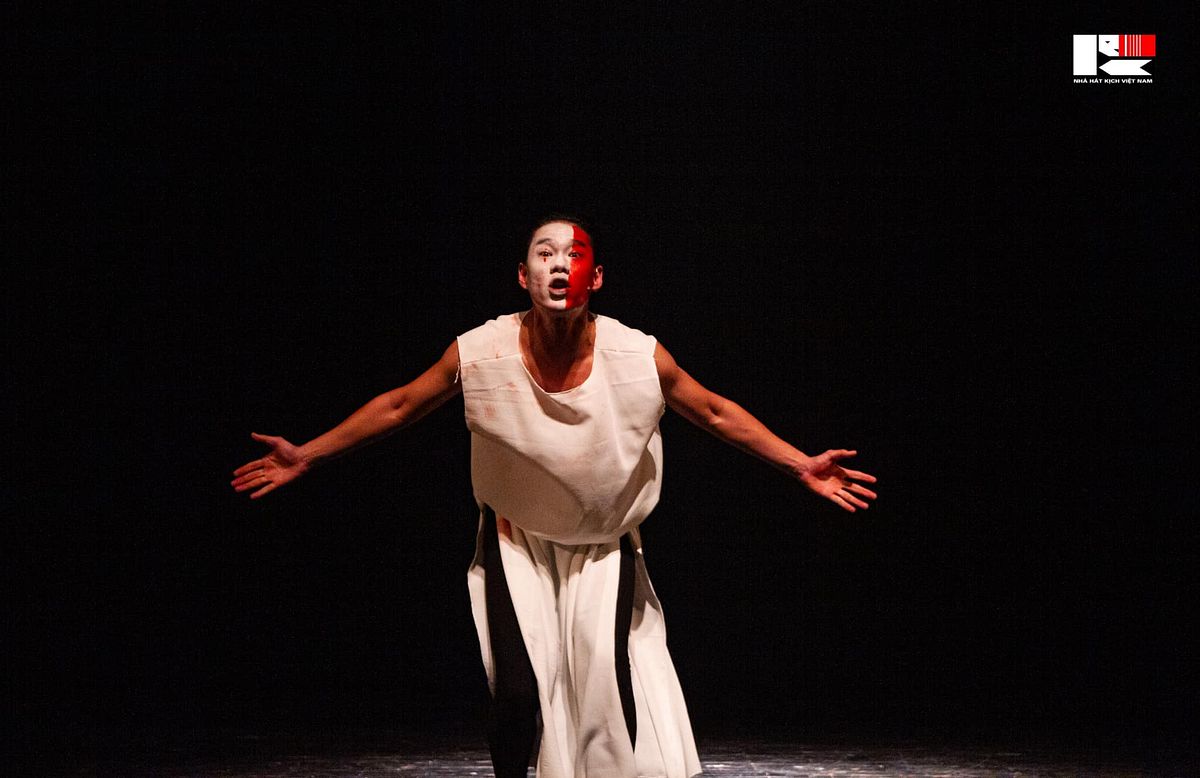 Passionate artists and viewers are at the root of Hanoi theater's success. Their love for art is essential to keep the lights on. The story of Nguyễn Công Đức, a young screenwriter, is a perfect example. He is only 21 years old, but already has some promising screenplays under his belt, which he hopes to realize on stage one day.
"Whenever I write a drama, I can bring up things that most people avoid, things that I find unpleasant and chaotic in today's society. Plays, unlike books and short stories, are full of paradoxes. Watching plays is an integrated art form that involves: scenic decorations, musicals, and literary dialogues," Đức says of his enthusiasm.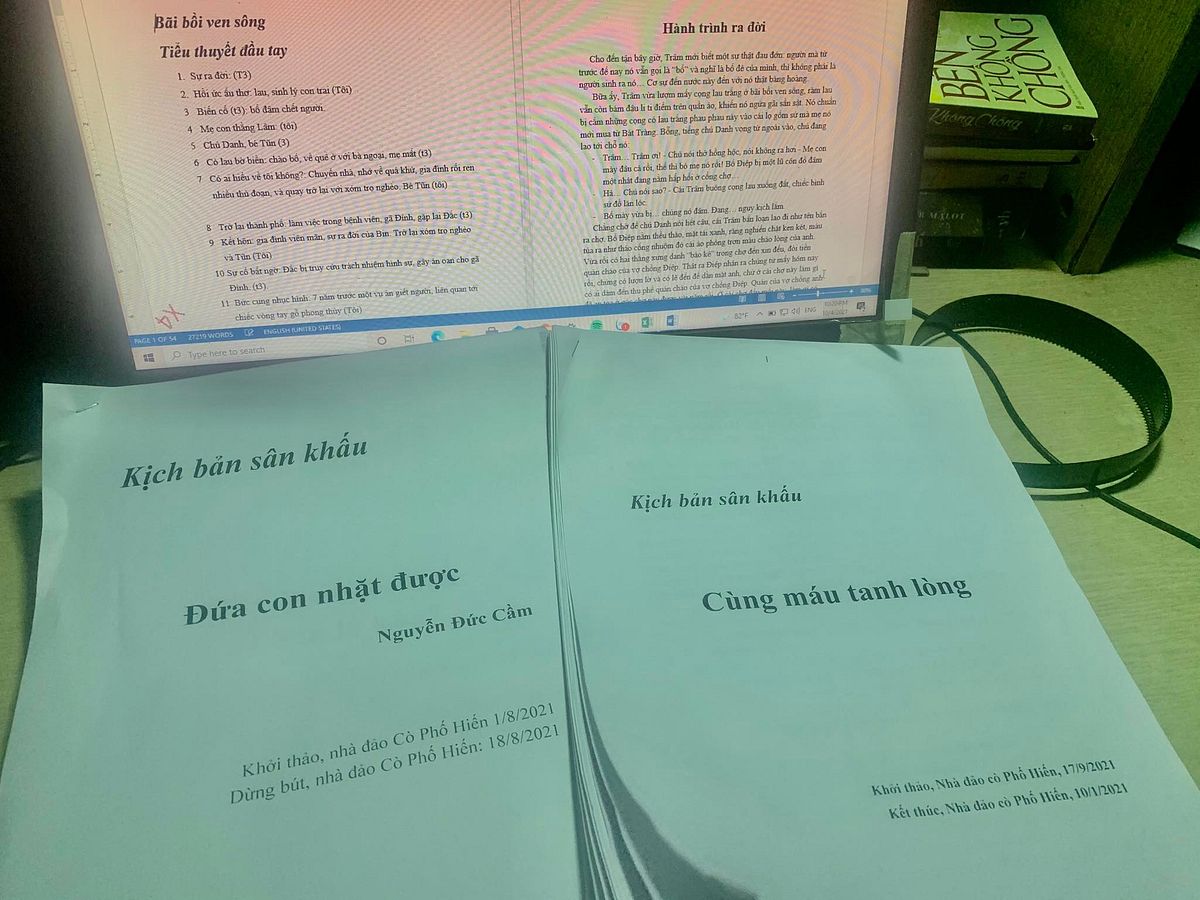 Nevertheless, how to keep this Hanoi stage delicacy going at the present time is still a tough question to answer. The actors and writers I speak to have not lost their fire, but it has little influence on the audience's bustling lifestyle in 2021.
A struggling craft
People used to go to the theater to show off their status; now, it is a vintage pastime of a bygone era. The saddest thing is, as a result of COVID-19, performance activities have become increasingly stagnant due to social distancing. Several theaters have shuttered, upcoming performances have been postponed, theaters have beeb financially crippled and many artists have gone unpaid.
Despite hardships, theater director and actor Trần Lực stays optimistic: "The stage never dies; it's actually crucial for us to persuade the audience to come to the stage. While staying at home, I have time to read lots of screenplays and modify them to match the style of LucTeam [a drama group founded by Trần Lực]. I reconstruct many classic plays, but using the theatrical language of naturalism to create new appeal."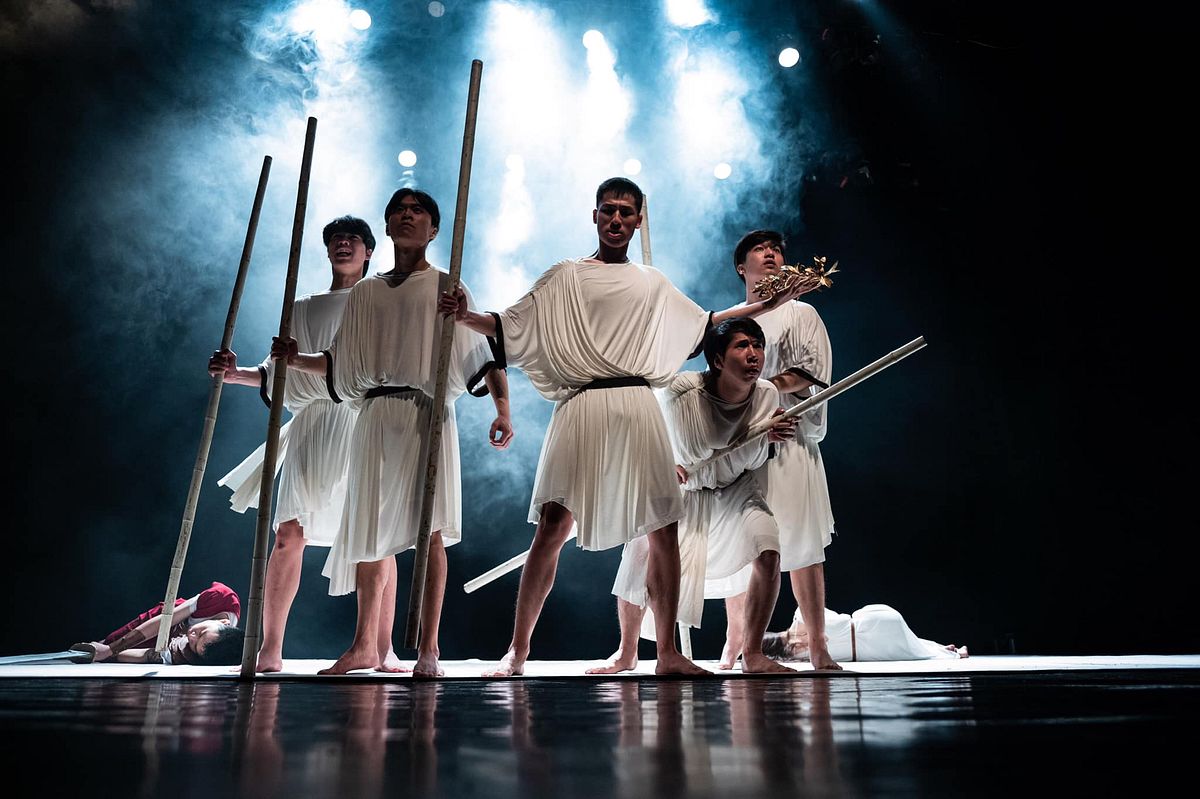 In the age of virtual everything, there's the option to livestream the show online, but Lực is not convinced it's a good fit: "The biggest challenge is the interaction between the audience and the artist. If you just film and post it online, it's just like a media product. The stage provides a unique experience, there are some qualities that can only be felt face to face. When you watch a play online, you can't free your imagination, can't get close to the characters' breathing, gestures, sentences, and thoughts on stage. So how can the virtual stage touch the audience's hearts? It's something that's on my mind a lot."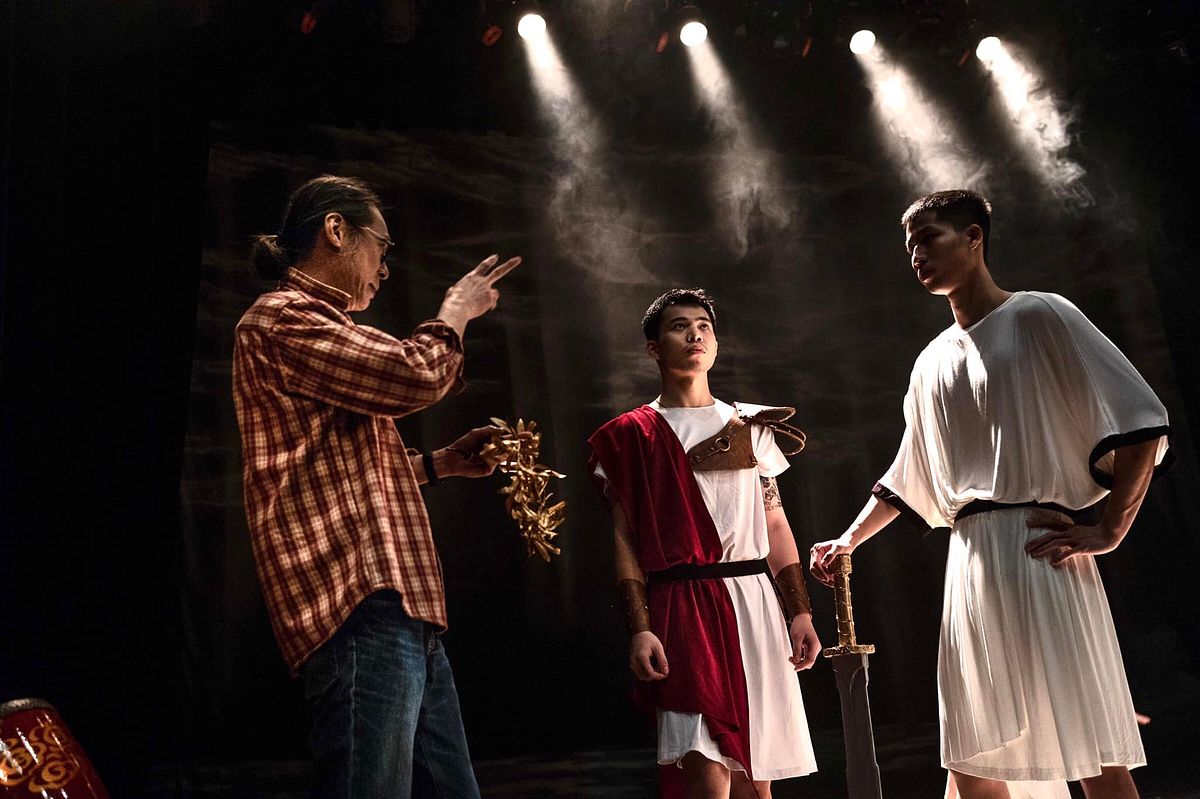 Hoàng, the actor, is saddened by the downturn of Hanoi theater: "There are too many entertainment platforms nowadays, and theater tickets are not cheap. It's upsetting to see young people mistakenly link theatrical drama with cải lương, tuồng, and chèo. Promoting a play is still challenging."
Upon hearing this, I feel a passing fear for the future of theater in Hanoi. More than ever, the capital's stages should always be open to continuing this graceful art form. Even with its grand legacy, it will need to innovate and adapt to the time. On the occasion of its 100th anniversary, it's my wish for Hanoi theater to be a highly sought-after delicacy like the golden days before.