Lo and behold.
According to Zing, the theme for the upcoming 2020 Tet flower street is "Ho Chi Minh City – Striving Forward With Confidence." The flower street will be open from January 22 to 28, which runs through the fourth day of Tet. Work on the flower street will begin on January 8.
The designs are divided into three sections. The main display features a rat family playing music, which takes inspiration from the famous Dong Ho painting 'Dam Cuoi Chuot' (Rat's Wedding), VnExpress reports. The folk painting is a sarcastic portrayal of a rat family having to bribe the big cat so that it will leave the wedding alone.
Truong Tan Son, vice president of the Nguyen Hue Flower Street organizing board, claims that this year's designs will utilize technology and eco-friendly materials, marrying traditional flair and modern architecture while retaining a positive social message.
Climate change has a cameo appearance in this year's flower street, being the inspiration for one of the mini-scenes in the design. Titled 'Spring Painting,' it features tornado-like structures that symbolize the force of nature.
Have a closer look at the planned designs below: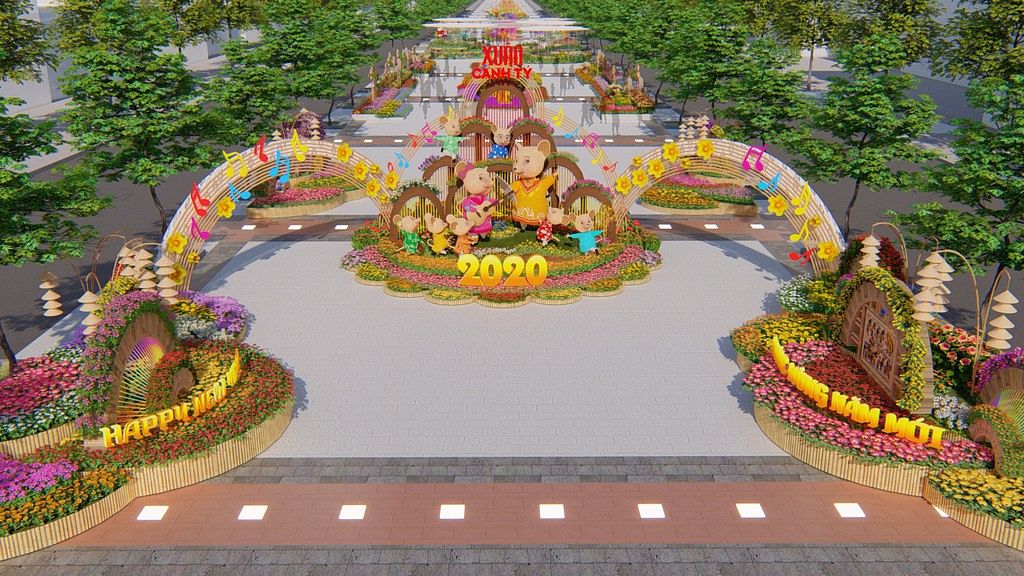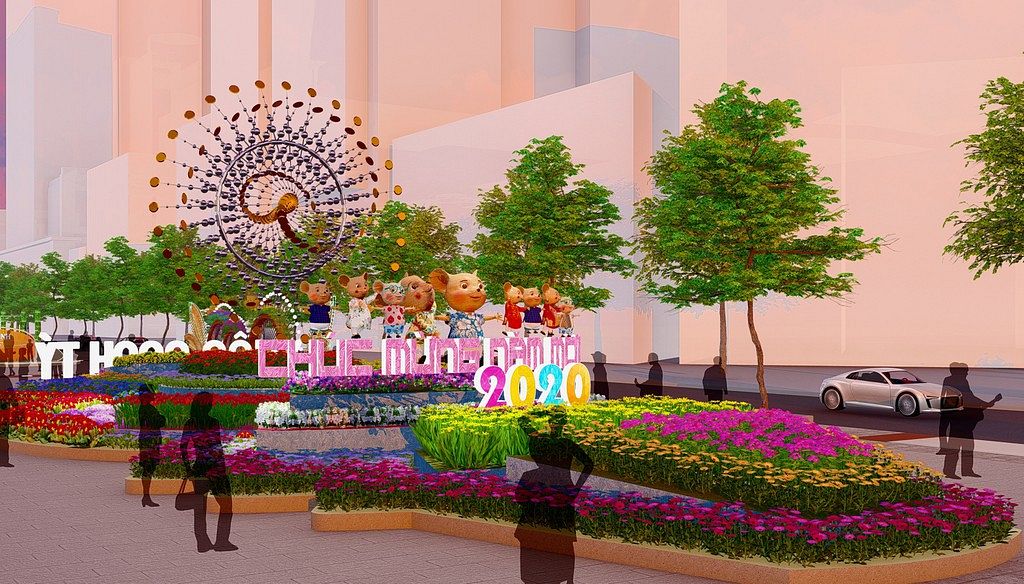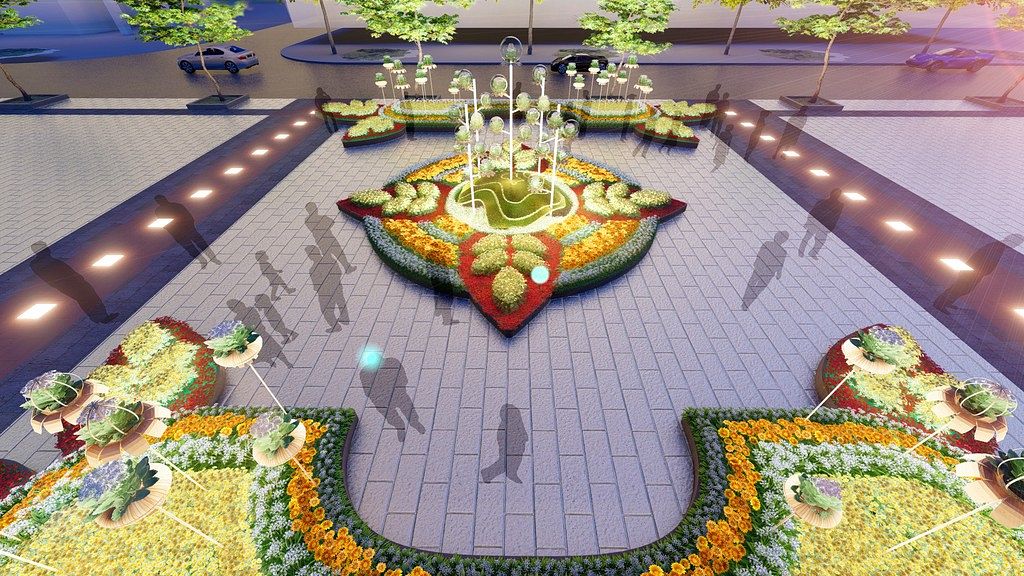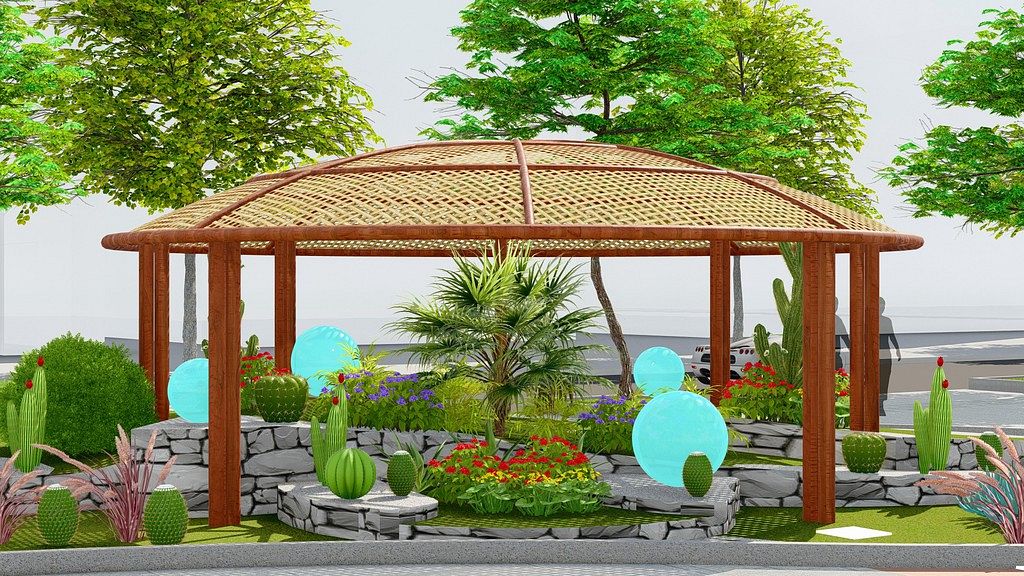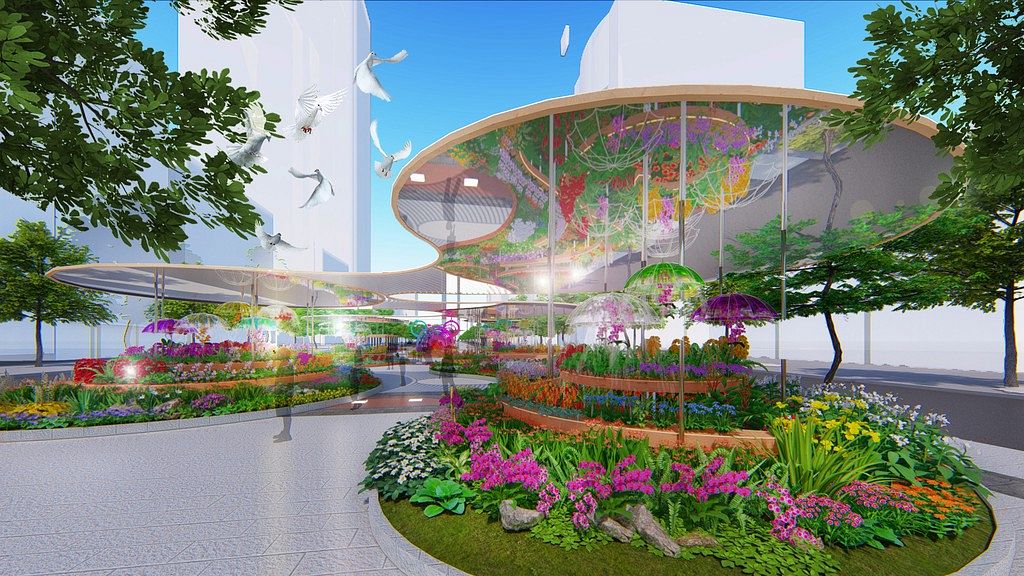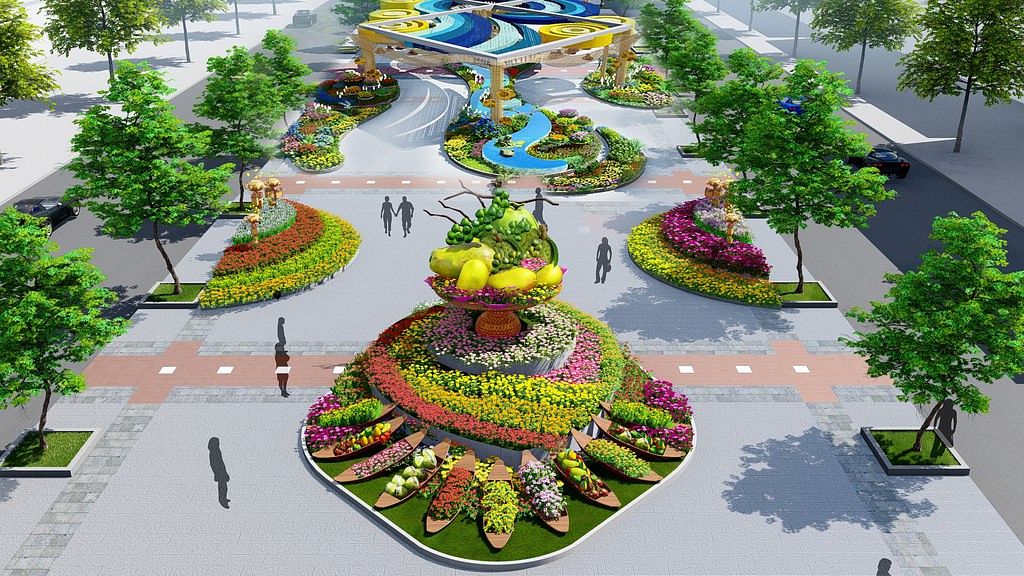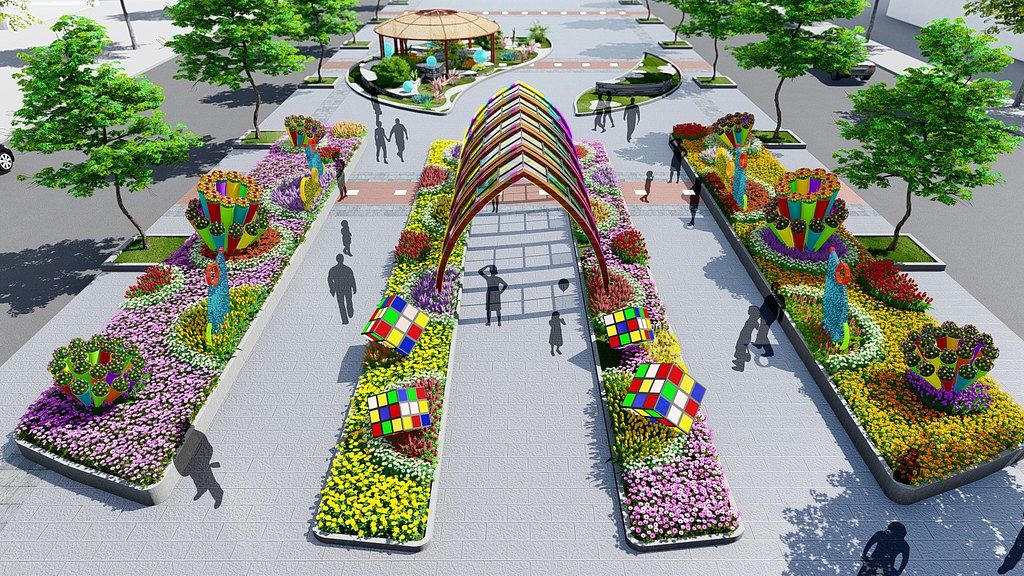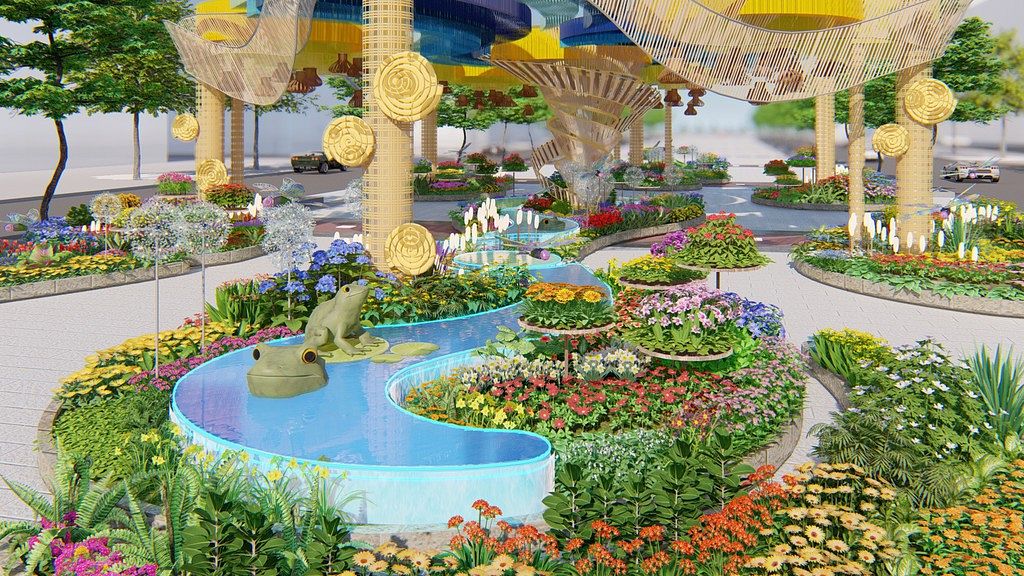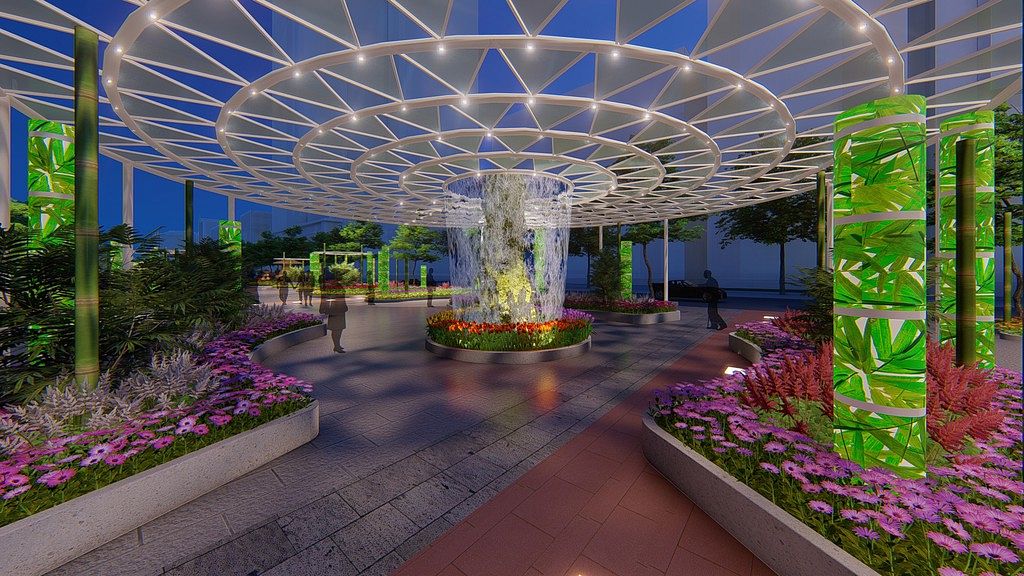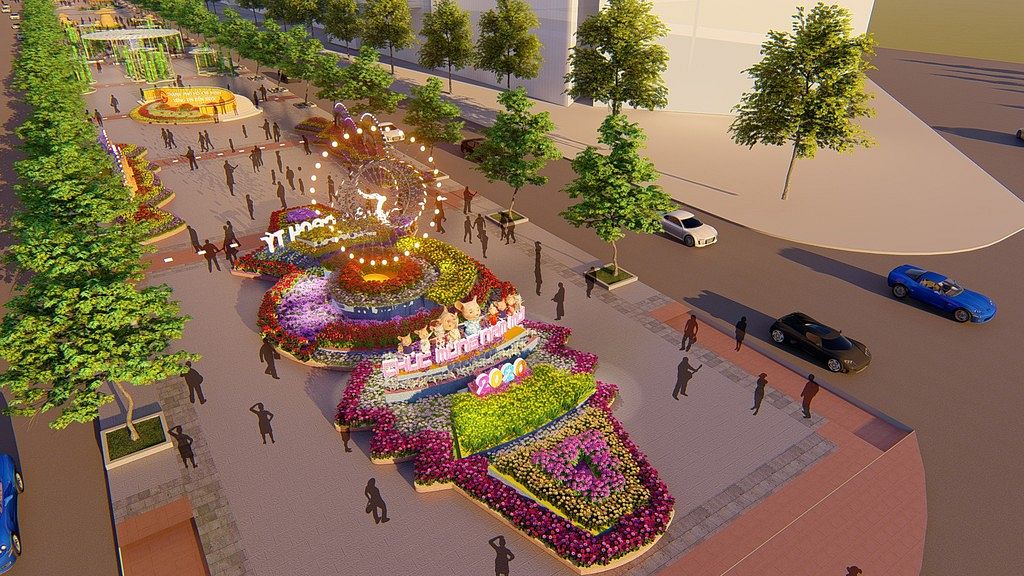 [Renderings via Zing]