Last Saturday, city authorities held a ceremony to mark Ben Thanh Market's 100th birthday. Although it is one of the city's oldest buildings, the market itself is significantly older, tracing its roots back to the early 19th century.
Before the arrival of the French, Saigon was a sleepy, river-side fishing town, centralized in the area around Nguyen Hue Street. It was here that traders from nearby hamlets would come by boat to sell their wares along the Ben Nghe (now Saigon) River. Around this time, Emperor Nguyen Anh was fighting a bloody war with the ousted Tay Son Dynasty for control of Gia Dinh (Saigon's pre-colonial moniker).
The town changed hands multiple times until Nguyen captured it for good in 1789. To solidify control, Nguyen successfully petitioned French priest, Pierre Pigneau de Behaine, to help build the Citadel of Saigon. It is the combination of words Ben (harbor) and Thanh (town/citadel) that the market gets its name current name.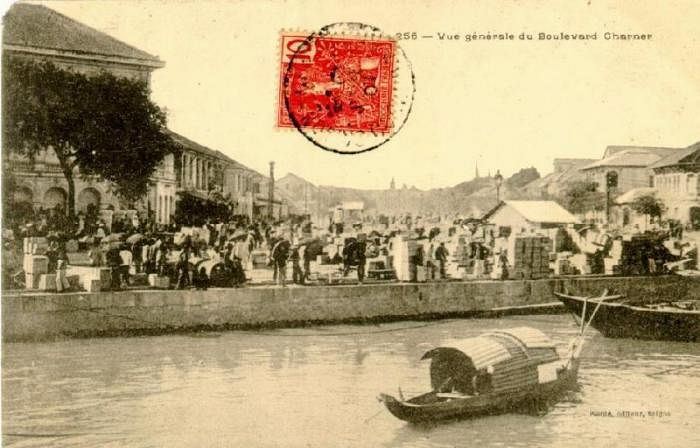 Originally built in the early 1800s along the Ben Nghe River, the market was extremely busy and hundreds of boats, bobbing around in the harbor, combined to create a floating market. Operations continued here through the Le Van Khoi Rebellion (1833 – 1835) but hostilities made the area unsafe, resulting in many fewer shoppers.
When the French began their occupation of Gia Dinh in 1859, the market was burned to the ground as was much of the city. After consolidating power, the French rebuilt the market on Nguyen Hue Street which, at the time, was a canal. This location, surrounded by canals on three sides, allowed small boats to easily pull up and drop off their loads. Unfortunately, the materials used to build the market were quite flammable and it burned down in 1870. Rebuilt with better materials, the market endured the French decision to fill in the surrounding canals (which became the major streets near the water) but eventually fell into a state of disrepair and was torn down in 1911.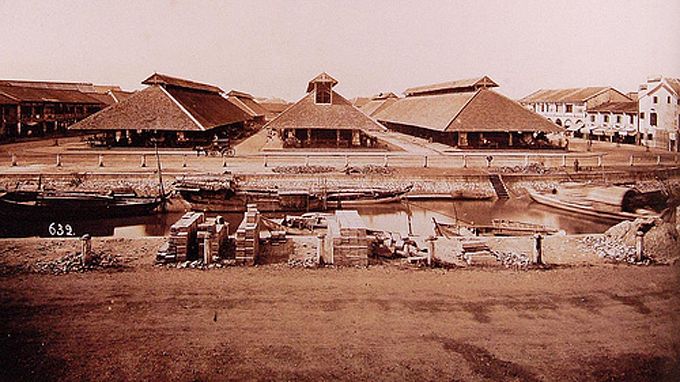 The French administration decided to build a new, sprawling market in the pond next to the newly constructed My Tho train station where it continues to stand today (the train station was moved to District 3 around 1975). The new market, built by French contractor, Brossard et Maupin, was completed in 1914. More than 100,000 people came out to enjoy the celebratory parade and fireworks. The market operated continuously until 1985 when it underwent a major renovation.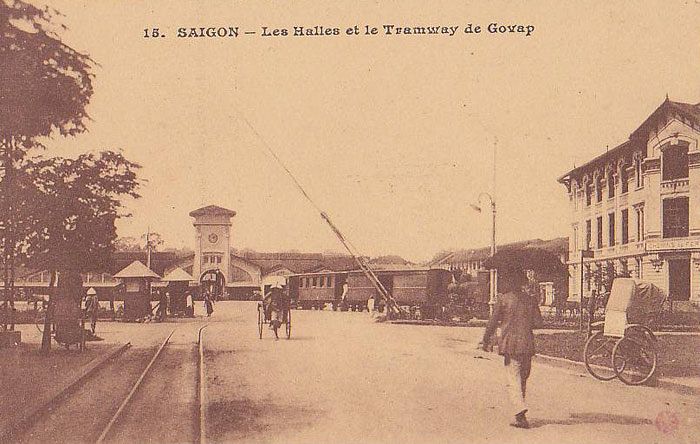 While the market itself hasn't changed much in the last 100 years, the surrounding environment has. Some of the more significant changes include the relocation of the train station, dismantling of the street car system and the removal of the pedestrian walkway.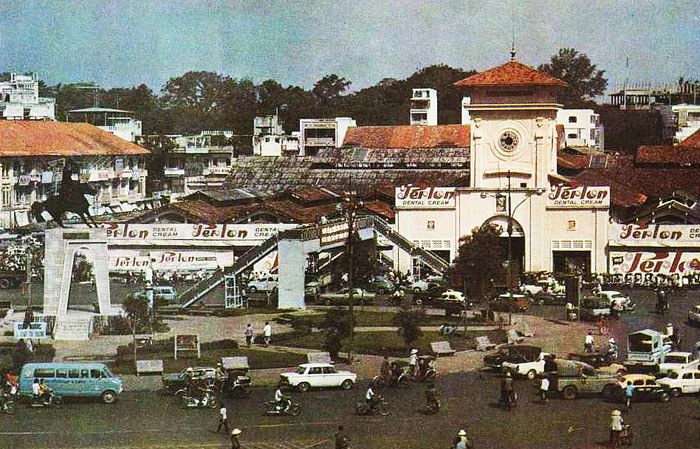 The market, now full to the brim with tourists, has become arguably the city's most iconic building.
Chúc mừng sinh nhật 100 năm, Chợ Bến Thành!