[Update Below] At 12:45 this afternoon, café-goers in front of the 5-story Budget Hostel on Nguyễn Văn Tráng Street in District 1 noticed a fire but struggled to put it out.
Dozens of firemen and fire trucks responded and, after the flames were extinguished, police recovered the body of an unidentified foreign woman, according to VN Express.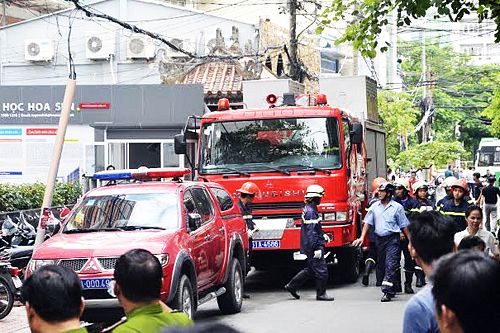 Police are investigating the incident.
---
Update 9/10:
According to Tuoi Tre, the victim of the fatal fire has been identified as 21-year-old Argentinean national Julieta Kohner.
Still no word on what caused the fire.