Last month, two rare Bengal white tigers at the Saigon Zoo and Botanical Gardens became the proud parents of three healthy cubs.
---
Related Articles:
- 16 Old Pictures Of The Saigon Zoo (Thảo Cầm Viên)
- Saigon Zoo Will Not Be Torn Down For Commercial Complex: Official
---
The adults, Lem and Luoc, were imported from Ontario, Canada's Elmvale Jungle Zoo in 2009 and had failed to produce any offspring until now, reports Tuoi Tre.
The three cubs weighed in at between 3.6-4.1 kilograms and sport the same zebra-esque white coats with black stripes as their parents.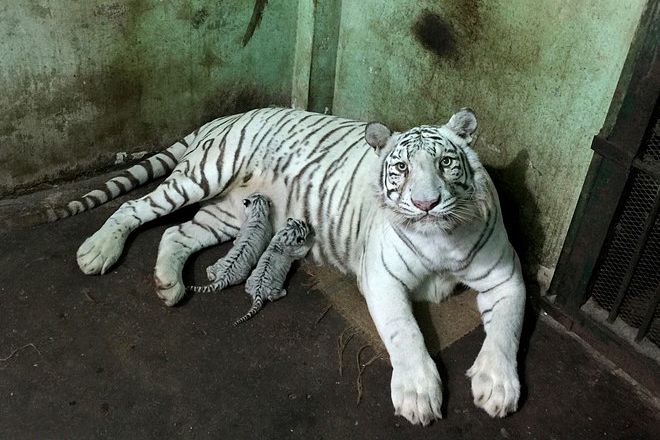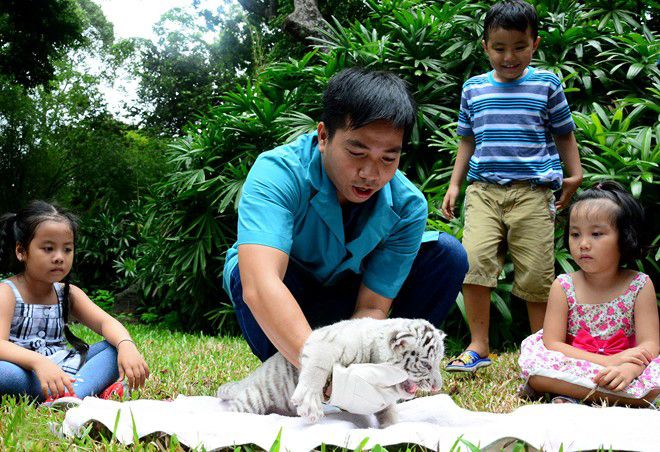 Bengal tigers (Panthera tigris), the second largest tiger sub-species in existence, are indigenous to India and Bangladesh and are rarely spotted in their natural habitat.
With only 2,500 remaining in the wild and captivity due to poaching, the white tigers are considered an endangered species by the WWF.
[Photos via Zing]