Thanks to central Saigon's blistering pace of development and the short-lived sidewalk-clearing campaign of 2017's early months, the downtown area can be something of a street food desert.
Fortunately some street food stalwarts remain in the District 1 core, and Quan Com Halal is one of them. Located outside the gates of the Al Rahim Mosque on Nam Ky Khoi Nghia Street, the setup is simple: a cart where food is prepared and a few plastic tables set out on the sidewalk. One might wonder how this place survived the sidewalk crusade earlier in the year, but I'm not complaining.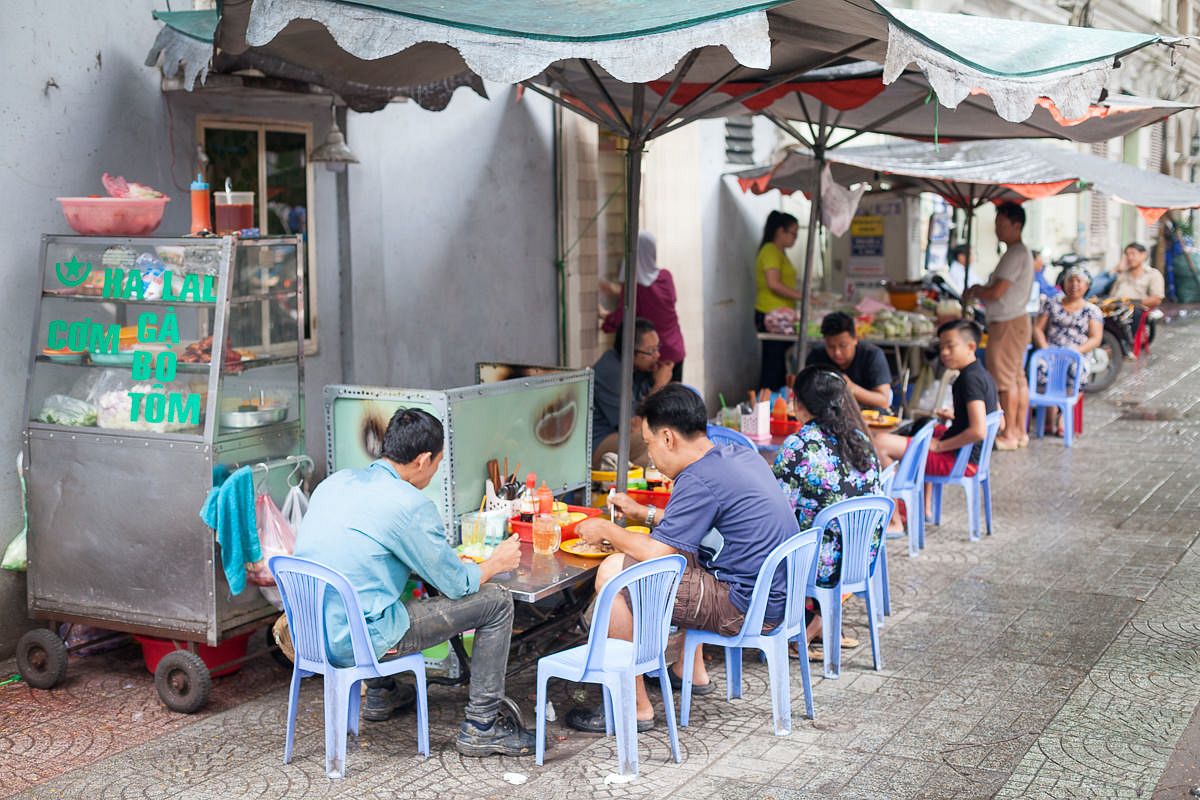 There is almost no information on the eatery available online, and the skeleton crew is too busy for questions, so it's a mystery how long they've been slinging halal rice plates. There is no menu at Quan Com Halal - only three dishes are offered, and they are named on the cart: cơm gà, bò or tôm (chicken, beef or shrimp). Pork has no business here, given the halal label.
The customer base at this late afternoon/early evening spot is an eclectic mix of commuters grabbing a quick bite on their way home from work, patrons of the mosque and bouncers from the Envy nightclub across the street.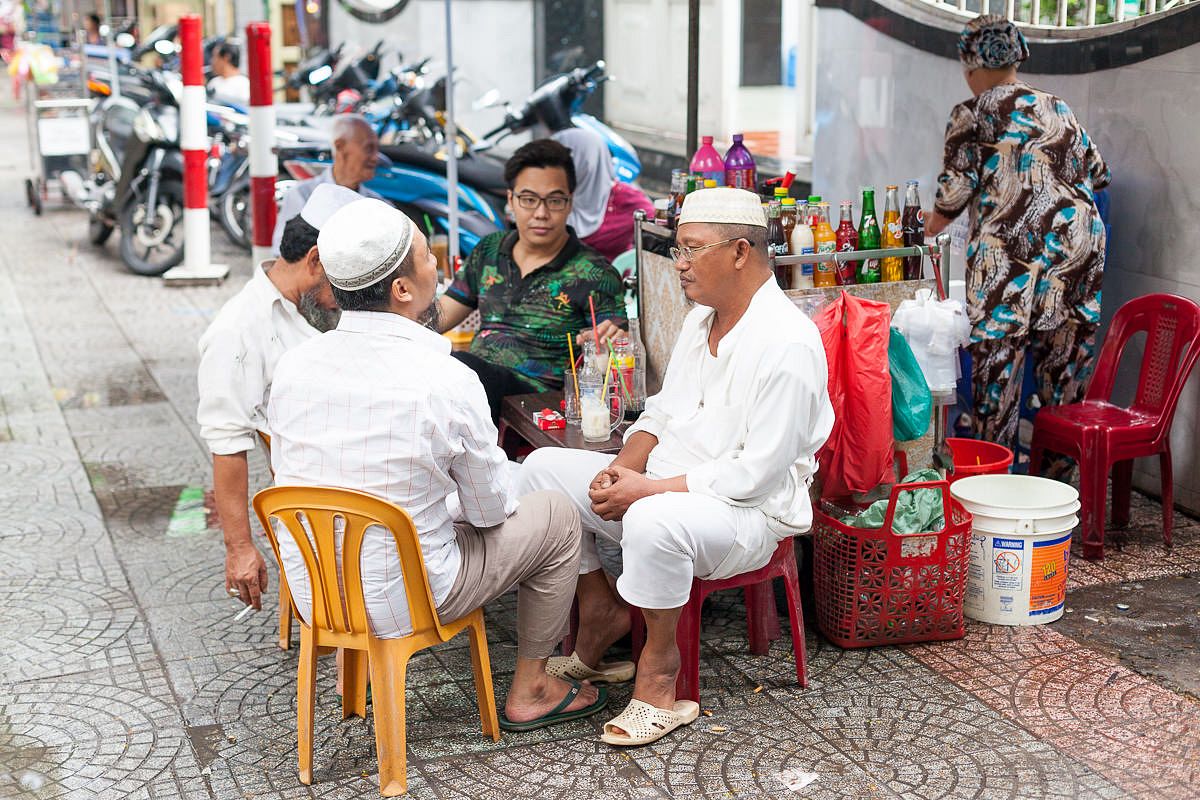 The food, meanwhile, is filling and delicious. The chicken is a particular highlight: succulent and meaty, it falls off the bone. I would recommend asking for a double portion of chicken and a half portion of the pink fried rice, as it tends to fill your belly before the chicken has a chance to get in there. For those keeping score at home, this is my third chicken-centric Hẻm Gem for Saigoneer. The first two can be found here and here.
This is exactly the type of establishment that I hope survives Saigon's headlong rush towards whatever 'modernity' means. I enjoy a good steakhouse, craft beer bar or hipster cafe/speakeasy/cigar bar as much as the next millennial, but there's something to be said for being able to plop down for a quick, tasty meal next to your motorbike. Long may they live.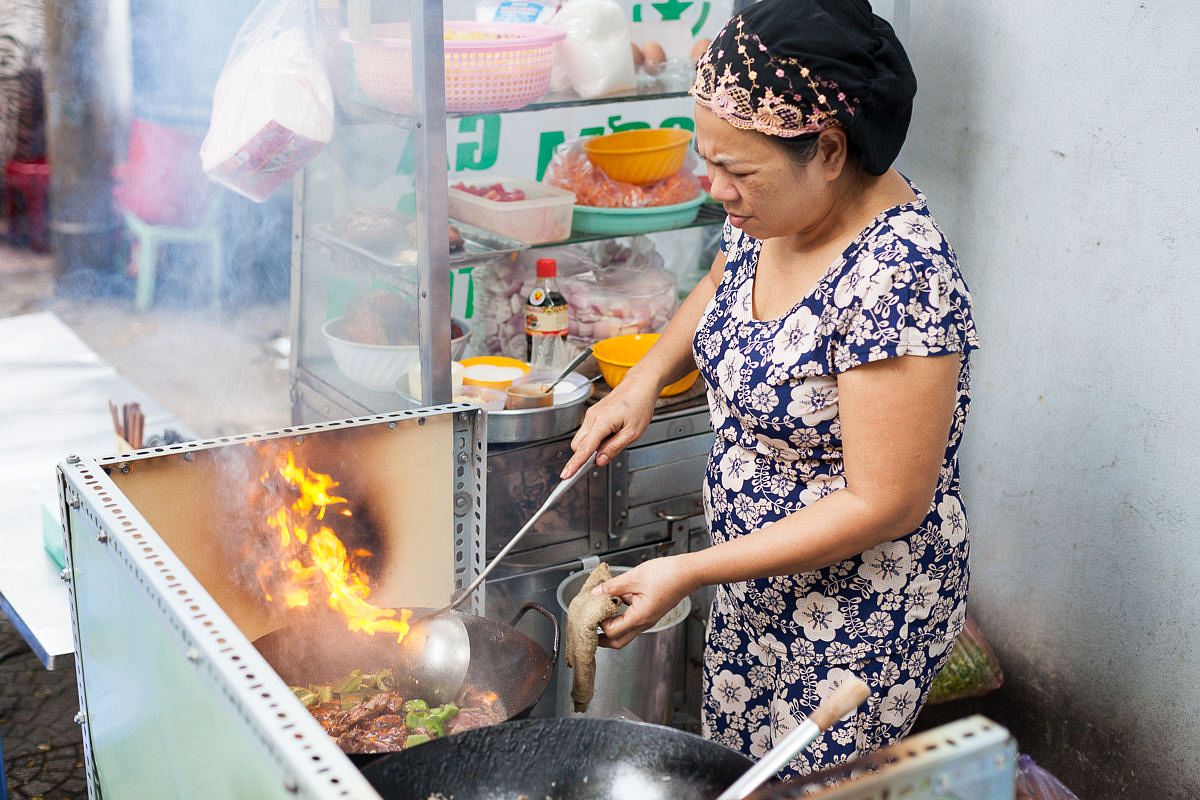 To sum up:
Taste: 4/5
Price: 5/5 - VND30,000-35,000/plate
Atmosphere: 5/5
Friendliness: 4/5
Location: 5/5
Michael has almost no sense of smell and was an on-screen extra in Jurassic World. You can usually find with a craft beer in hand.
Cơm Halal
45 Nam Ky Khoi Nghia, D1

---

Related Articles:
---