Many count Co Giang Street among their favorite Saigon street food corridors. Featuring a long stretch of stalls, which serve everything from chè and bún riêu to magical bowls of Chinese-style hủ tiếu, Co Giang is a veritable treasure trove of good eats. It's a fat kid's dream.
Not from where Co Giang and Ho Hao Hon Streets intersect sits one of District 1's premier hủ tiếu spots. Though this particular joint doesn't have an obvious name, it is recognizable by the old school wooden cart that sits at its entrance. From 3pm to 11pm everyday, the eatery serves up three varieties of the noodle dish – hoành thánh mì, hủ tiếu hoành thánh and the standard version of hủ tiếu. Not that the "normal" hủ tiếu isn't worth trying, but if wontons are on the menu, it would be downright silly to pass them up. In typical fashion, patrons can order all dishes dry or with broth.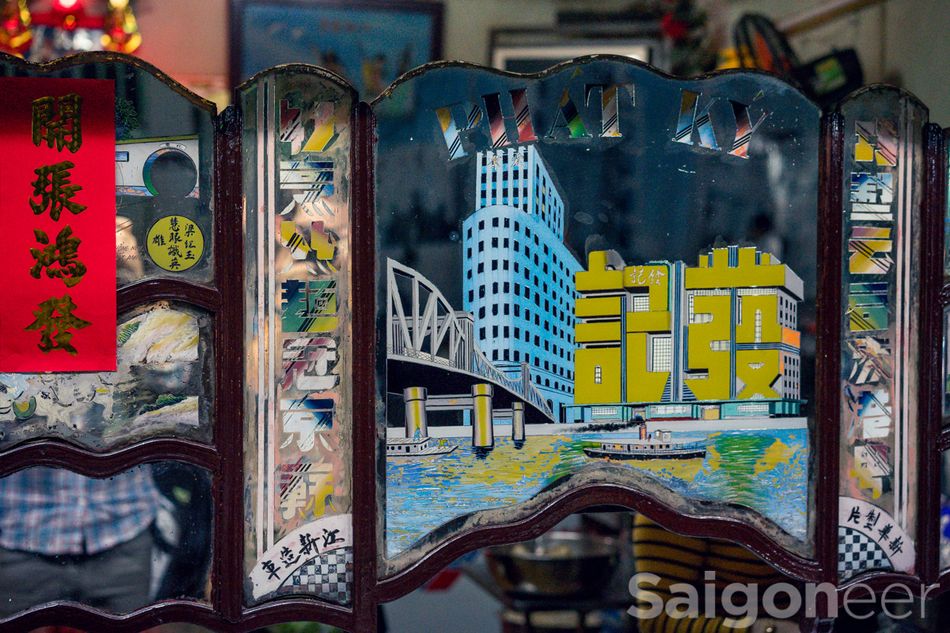 Although they're not overly convivial, the proprietors are courteous and quick with service. Grab a seat on the side hẻm outside the building and choose your path of righteousness. Once your steaming bowl of goodness hits the table, it's condiment time. The requisite chili, vinegar and soy are there, but don't miss out on the mustard.
Yes, the mustard. It may initially baffle you, but that tangy spicy kick rounds out everything. Among the noodles, you'll find slices of pork, bits of deep-fried pigskin, some spring onions and a few greens.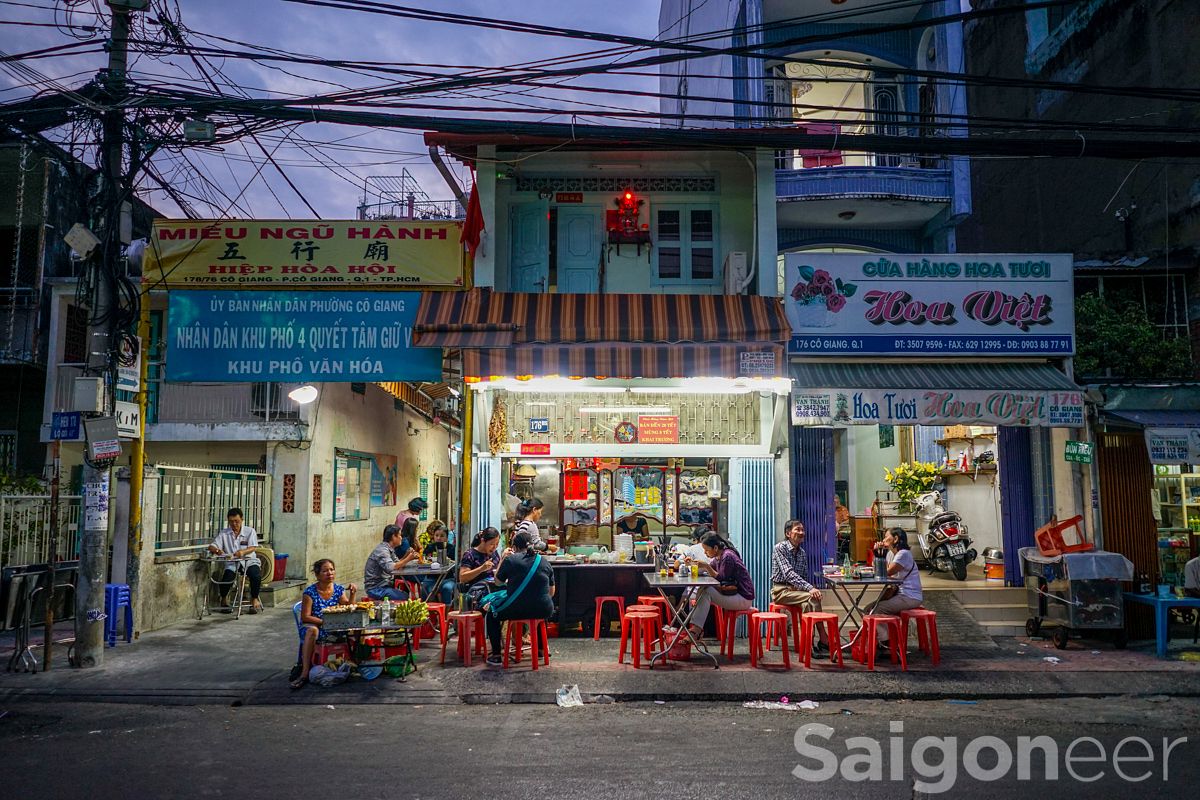 Beyond the goodies mentioned above, the noodles at this place are also a bit different from what you might encounter at other hủ tiếu joints. The mì resemble little, al dente soba noodles, while the rice noodles are reminiscent of thick, wide phở noodles. Either option is a good bet, so don't stress.
Prices run from VND30,000 – VND37,000 per bowl and the sizes are substantial, so you may want to bring your fat pants, especially if you plan to make other stops along the way.
To sum up:
Taste : 4/5
Price: 4/5 – Not the cheapest, but you get your money's worth.
Atmosphere: 3/5 – You may run into a backpacker or two stumbling down from the Pham.
Location: 5/5 – A street food paradise.
Friendliness: 3/5
Brian is a New York transplant who prefers bánh chưng over pizza. You can find him meat-gazing on most days of the week.
Old Man Starnes likes his street food just so. He also wants you to get off his lawn.
Hủ tiếu, hoành thánh mì
176bis Co Giang, Co Giang Ward, District 1