Though this indoor hem gem loses a few points for the bland, sanitary, air-conditioned environment, it starts to make up for the snooze fest in design with excellent renditions of some of Saigon's most popular street food dishes.
---
Related Articles:
- Hẻm Gems: Mì Vịt Tiềm @ Mì Gia Tân Tòng Lợi
- Hẻm Gems: Legendary Coconut Milk @ Sữa Dừa 8 Tin
- Hẻm Gems: Crabs Galore @ Quán 94 Chính Gốc

---
The menu may look overwhelming, but the focus here is really just southern-style bún thịt nướng, bánh hỏi with various add-ons, and bò bía (jicama, carrot, lettuce, herb, Chinese sausage, shrimp, egg and rice paper). If you want the full experience, order the thập cẩm (the deluxe version with everything in it) version of bún thịt nướng or bánh hỏi when you order.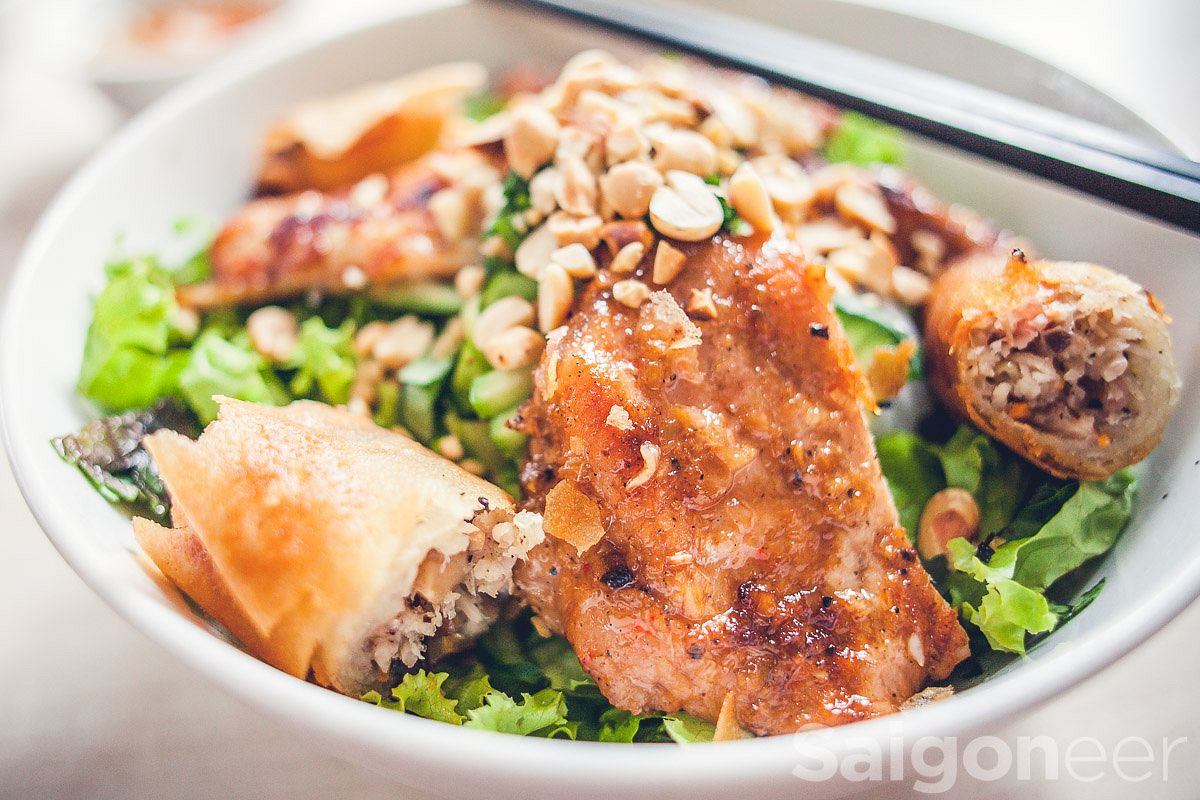 Bún/bánh hỏi thịt nướng thập cẩm includes bún/bánh hỏi (rice noodles), shredded mustard greens, herbs, fried spring rolls, thịt nướng (grilled pork) and nem nướng (grilled pork patty). While delicious on its own, the dish is elevated with an accompanying bowl of sweet fish sauce with marinated daikon and carrot. Once this heavenly sauce hits the bowl, buckle up, it's time to go to flavor town.
The only thing that will ruin these meaty bowls of goodness is the classic fish sauce overdose. Both locals and foreigners alike often dump all the fish sauce into the bowl at one time. While daring, this brash technique renders all the ingredients at the bottom of the bowl soggy and results in some extremely salty bún.
Try to avoid a soggy bottom, start by adding half of the fish sauce, and then periodically pour in a bit more as you move further down the bowl. Better safe than sorry!
Bánh hỏi is basically bún with a different personality. Layers of rice are folded onto each other, then steamed and boiled, creating an airy, sponge-like texture. Going overboard with the fish sauce on this dish is of particular concern as bánh hỏi absorbs any liquid it comes in contact with.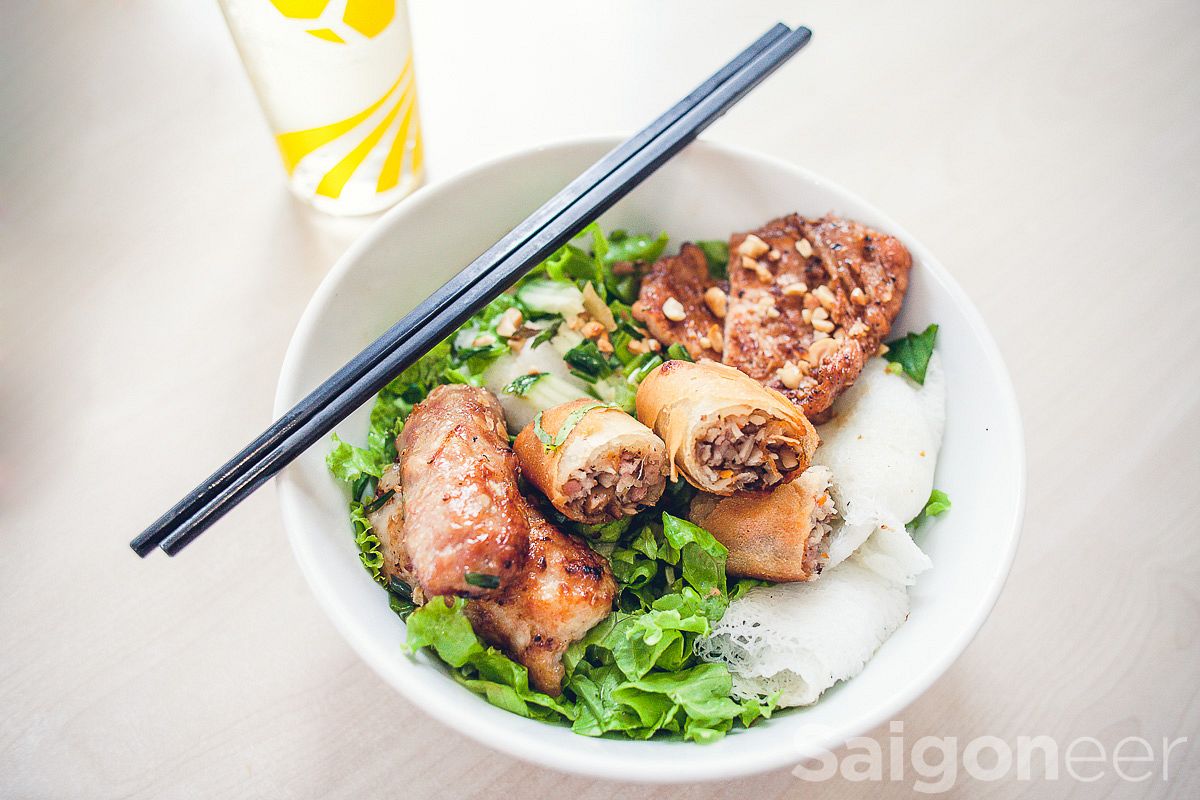 I've actually been coming to this place since secondary school when it was packed during the peek evening hours. However, after a renovation a few years ago, the place is nearly deserted even though the food and prices have barely changed.
To sum up:
Taste : 5/5
Location : 5/5
Friendliness : 5/5
Price : 4/5
Atmosphere : 4/5
Núm is a street food addict who has been eating his way through Saigon for 25 years.
Bún thịt nướng, Bánh hỏi
299 Võ Văn Tần, Q.3