You can tell Mì Gia Tân Tòng Lợi has been around for a while by the faded hủ tiếu cart greeting you at the entrance. The eatery specializes in Chinese-style egg noodle soups and fried duck dishes, though some are more impressive than others.
---
Related Articles:
- Hẻm Gems: Crabs Galore @ Quán 94 Chính Gốc
- Hẻm Gems: Legendary Coconut Milk @ Sữa Dừa 8 Tin
- Hẻm Gems: Bò Nhúng Dấm @ Anh Ba
---
Ironically, their "special" mì vịt tiềm, a basic soup paired with fried duck, was lacking in flavor compared to the other offerings we sampled. The duck was decent but a tad dry, oily, and overpriced (VND72,000 for a few ounces of small duck, really?).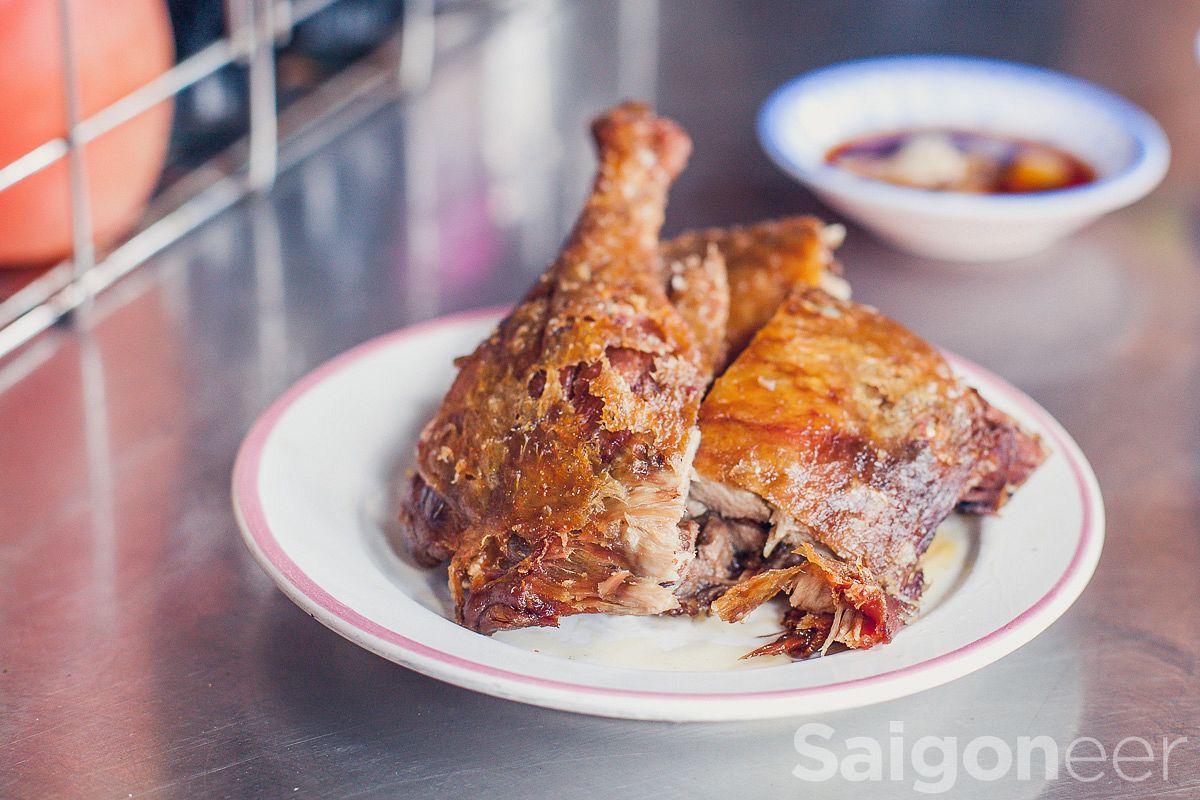 Luckily, the restaurant redeemed itself with its mì cảo ho ành, a hearty soup loaded with shrimp dumplings, pork wontons, sliced pork, shrimp, and fried shrimp crackers (they also offer mì xá xíu, a slimmed down version of the dish).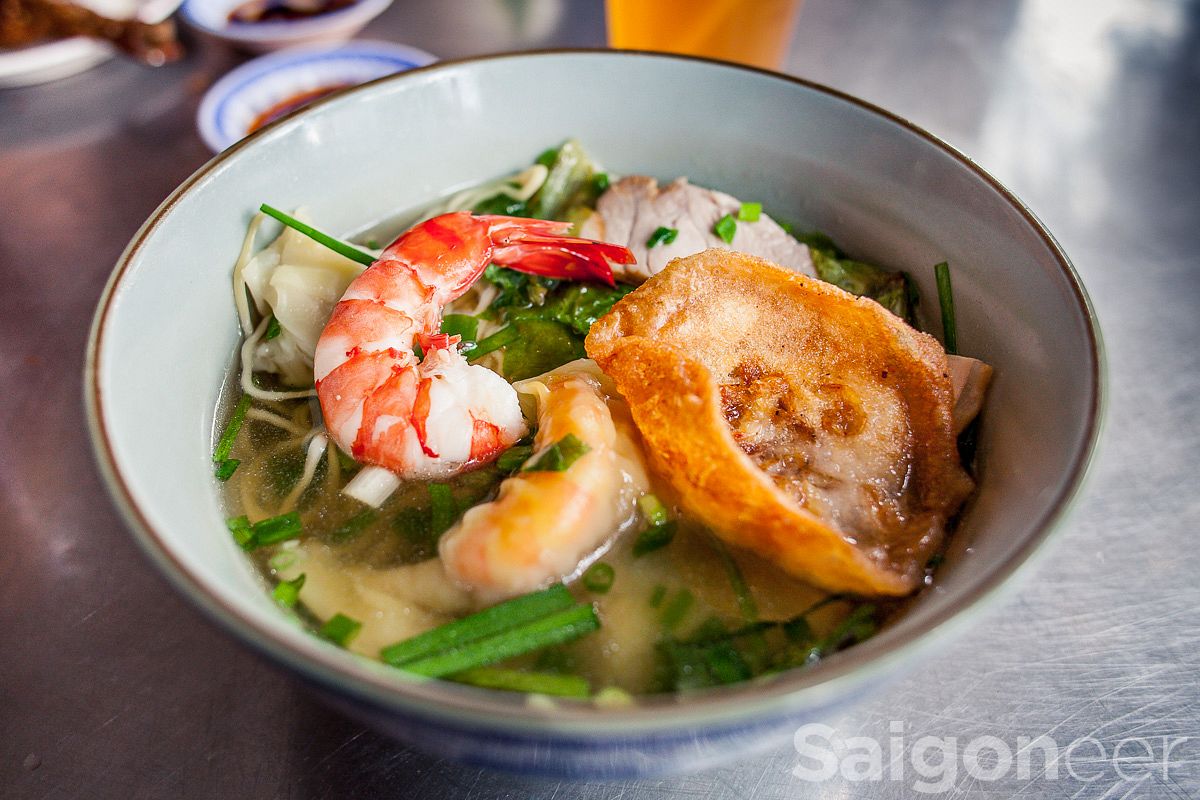 Don't snooze on the shrimp cracker. It's best eaten when it's still crunchy and not soggy, so be sure to start there. After you've finished with the crispy bits, then tuck into the rest of the goodies.
The broth proves to be the key as it ties everything together. It may seem like a daunting task when you're staring at a bowl packed with not so bite-sized morsels, but try your best to include as many textures as possible in each spoonful to fully enjoy the melody of flavors.
What takes the soup to the next level are the sauces. You can add them directly to the soup, or just use them as a dipping sauce. These include vinegar, soy sauce, satay, garlic and a special homemade sauce that we will refer to simply as the "nectar of the gods."
Given the variety of sauces, part of the experience is mixing and matching until you find the flavor profile that suits your palate. But, a word to the wise – try each first before adding them directly into the broth as that could seriously alter the taste and there's no going back once you stir them in.
Many of these old school Chinese food vendors have their own recipes passed down from generation to generation just like their old wooden carts, decorated with ornate hand paintings.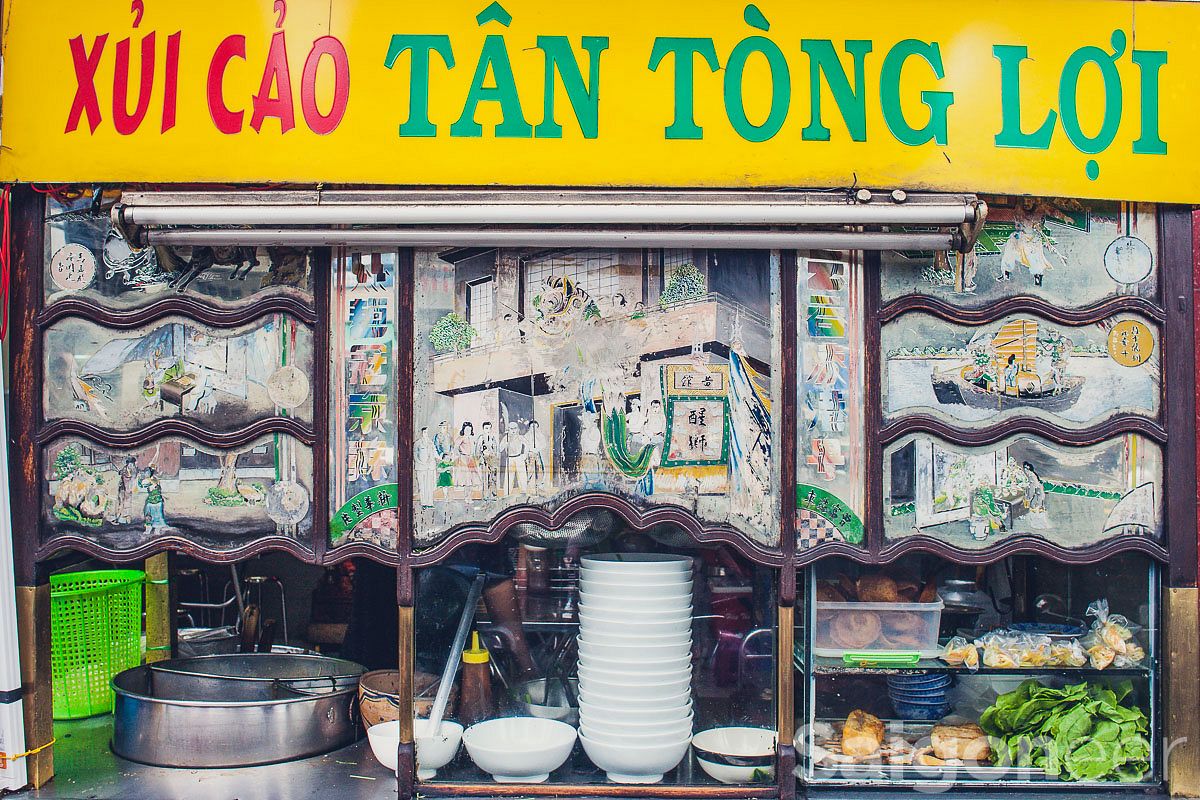 To sum up:
Taste: 4/5
Location: 5/5
Friendliness: 4/5
Price: 2/5
Atmosphere: 3/5
Núm is a street food addict who has been eating his way through Saigon for 25 years.
Noodles and duck
311 Võ Văn Tần, Q.3