Located deep in the heart of Phu Nhuan District's "flower" neighborhood, Mi Ga Lua Hong offers up a solid addition to Saigon's host of chicken-centric dishes: a fried chicken drumstick with dry, green noodles.
Saigon's streets have been through a lot. Throughout the 20th century, local roads underwent several name changes. In the early 1900s, the names of French missionaries, ships and generals were popular. A few decades later, it was more common to see streets named after famous Vietnamese figures. In today's Saigon, most downtown pathways still retain the naming convention from years ago, however when it comes to neighborhood alleys in suburban enclaves, things are sometimes a little more interesting.
Mi Ga Lua Hong is smack-dab in the middle of one such community, the unique neighborhood in Phu Nhuan where roads are named after flowers. The system of whimsical routes forms a web surrounding Phan Xich Long Street, the district's busiest and most glamorous thoroughfare. Therefore, if you find yourself lost in Phu Nhuan one day, feel free to grab a coffee on Hoa Cuc Street (Daisy Street) or have a chat with the friendly street food ladies on Hoa Lan Street (Orchid Street).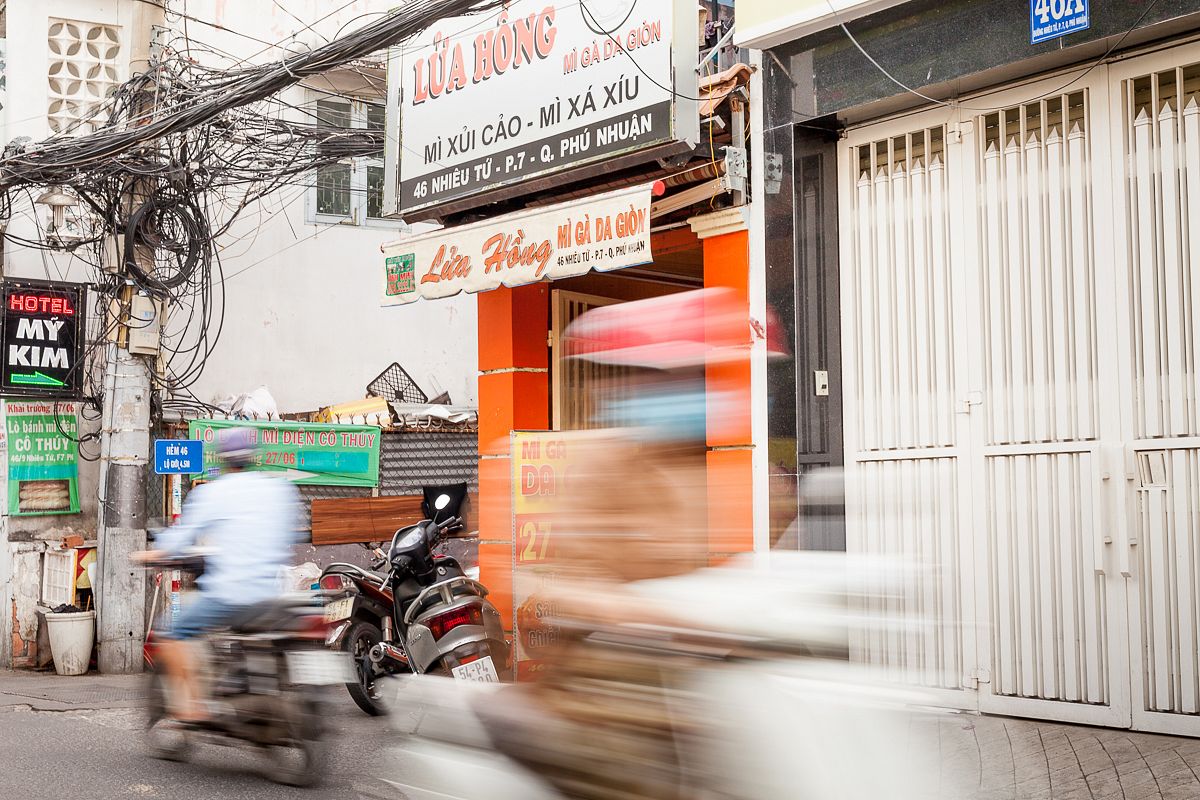 The chicken noodle joint, the star of this week's Hẻm Gem, is nestled in a corner on Hoa Su Street (Plumeria Street) in a close-knit residential area. Upon entering the eatery, one will immediately notice scores of petite tables and stools that wouldn't look out of place in a Japanese anime. Mi Ga Lua Hong's menu is decidedly simple: fried chicken with two noodle options – normal yellow noodles and green vegetable noodles. One can opt for either the dry version (VND29,000) or the normal noodle soup (VND27,000).
There's no doubt that we Vietnamese love ourselves some chicken. Unfortunately, not many vendors get fried chicken right: overcooked chicken is rampant in many a street food stall in Saigon. However, I was personally relieved that the chicken at Mi Ga Lua Hong was handled with care, meaning it was adequately crispy on the outside but still quite soft and tender on the inside. There's not much to the dish, so once you get your poultry right, you're halfway there.
The noodles were rather underwhelming, to be honest, but the broth that came with it was flavorful, with hints of five spices and fried garlic. We also decided to try out the fried sủi cảo (VND27,000), which turned out to be a pleasant surprise, at least to half of our band of hangry foodies. I was personally fond of the chewy filling, the texture of which resembles fishcake but without the fishy aftertaste. Some of my colleagues, however, thought that it was too dry. To each their own, I guess.
As we quickly stuffed our faces with delicious chicken and noodles, the neighborhood gradually turned into a vibrant nighttime hangout for local residents: jocular ladies shooting the breeze in colorful pajamas, elderly men lazing around on red stools and students who just got back from school hungry for some green noodle goodness. Sometimes the best thing about eating street food in Saigon isn't the food, but the atmosphere and eclectic personalities in the surrounding area.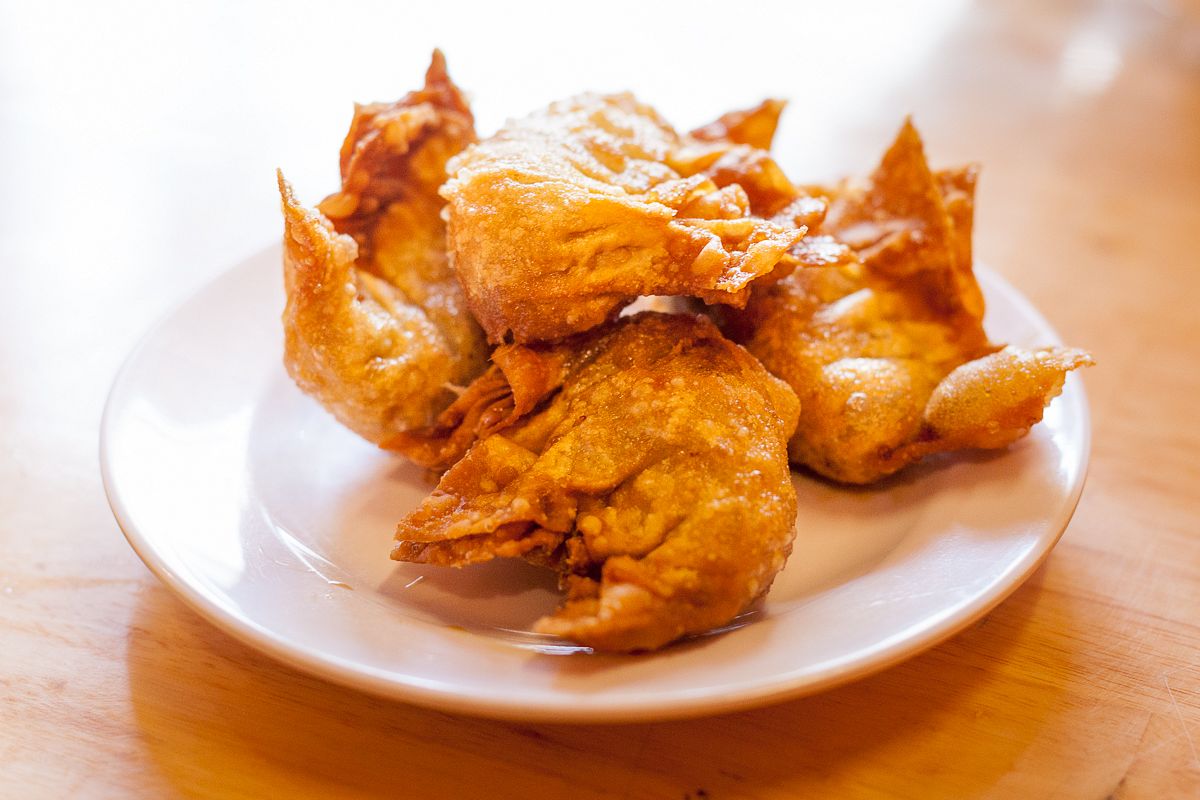 To sum up:
Taste: 4/5
Price: 5/5
Atmosphere: 5/5
Friendliness: 4/5
Location: 4/5
Khoi adores chicken, is a raging millennial and will write for food.
Mì Gà Da Giòn Lửa Hồng
46 Nhieu Tu Street, Ward 7, Phu Nhuan District

---

Related Articles:
---