For a country that's half-surrounded by the ocean, it's unfortunate that a large percentage of Vietnamese children still don't know how to swim.
Back in May 2017, it was reported that as many as two-thirds of local children can't swim. Vietnam's landscape is peppered with lakes of various sizes, an expansive coastline and sprawling rivers, so it's not surprising that the country has one of the highest rates of water-related accidents in the world among children.
According to the Swim Safe program, an average of 32 children die each day by drowning. This harrowing reality can be attributed to a lack of swimming facilities all around the country. Nonetheless, over the past years, the dire situation is slowly changing, thanks to good samaritans like swimming coach Tran Thi Kim Thia.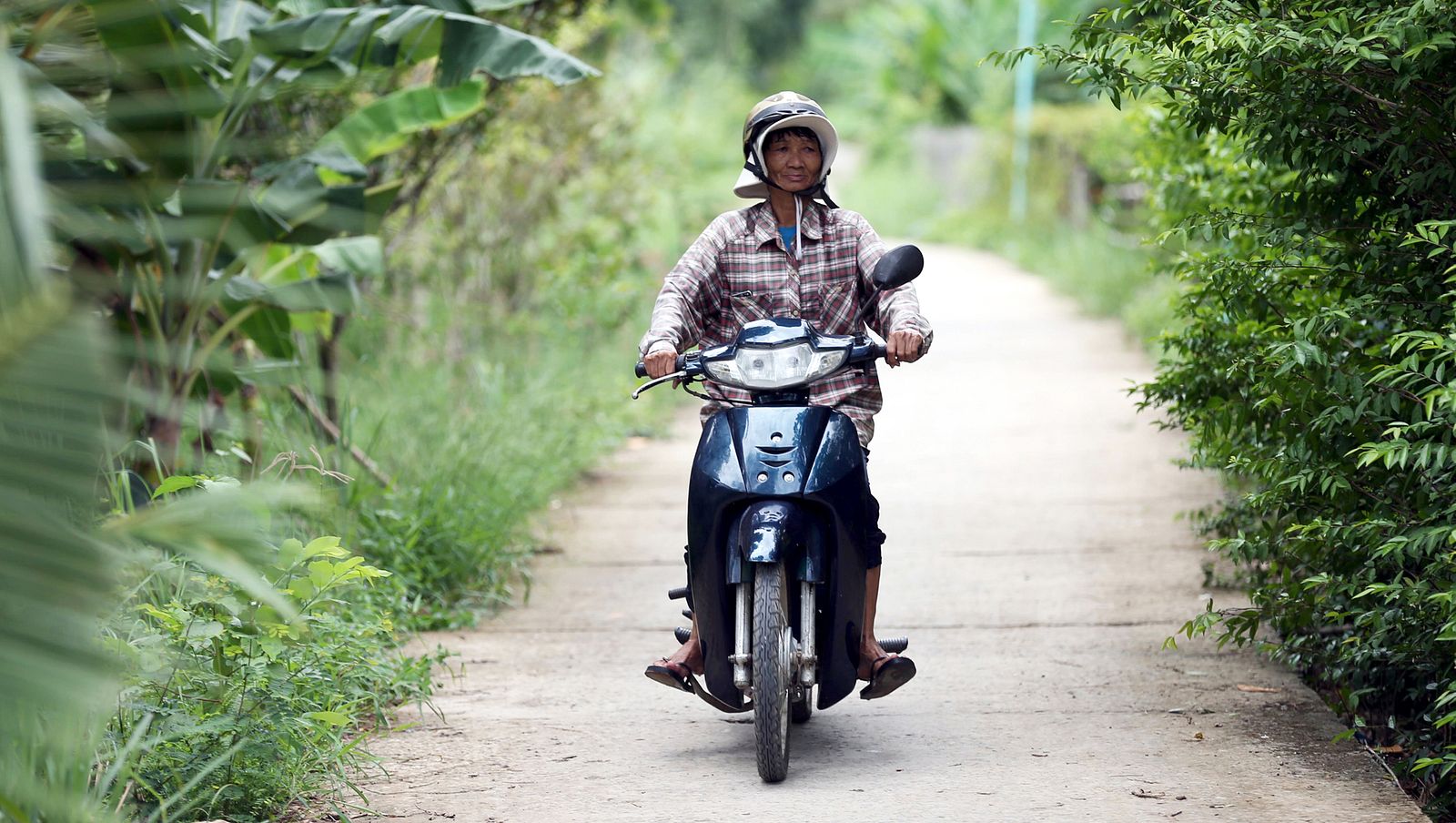 Thia is a resident of Thap Muoi District in Dong Thap Province who's better known among her students by the affectionate nickname bà Sau. For the last 15 years, 66-year-old Sau has been giving free swimming lessons to local children in her makeshift "pool."
The Mekong Delta has the highest concentration of canals in Vietnam with waterways crisscrossing most provinces. These liquid pathways serve as an important transport network for goods and passengers, but also pose significant drowning risks to local children.
Sau knew she had to do something after constantly hearing about the heart-breaking accidents. She started conducting swimming classes during the three-month summer break for kids in her community. Each class has from 25 to 30 students and is completely free.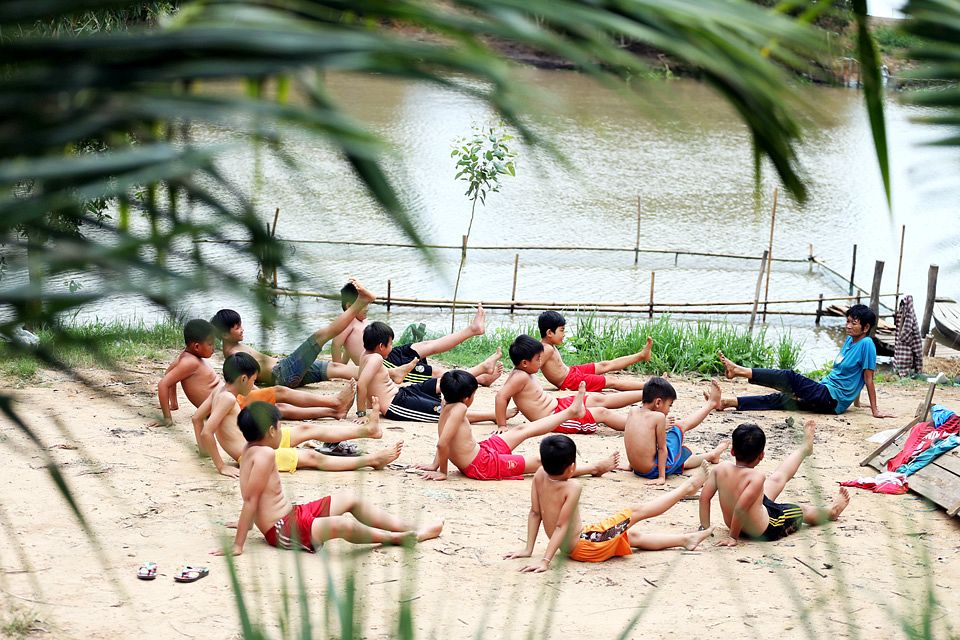 Sau's "pool" is the local river. Before every lesson, she sections off an area of the river with nets to create a four-meter-wide, eight-meter-long "pool." The two-meter depth also emulates actual pools.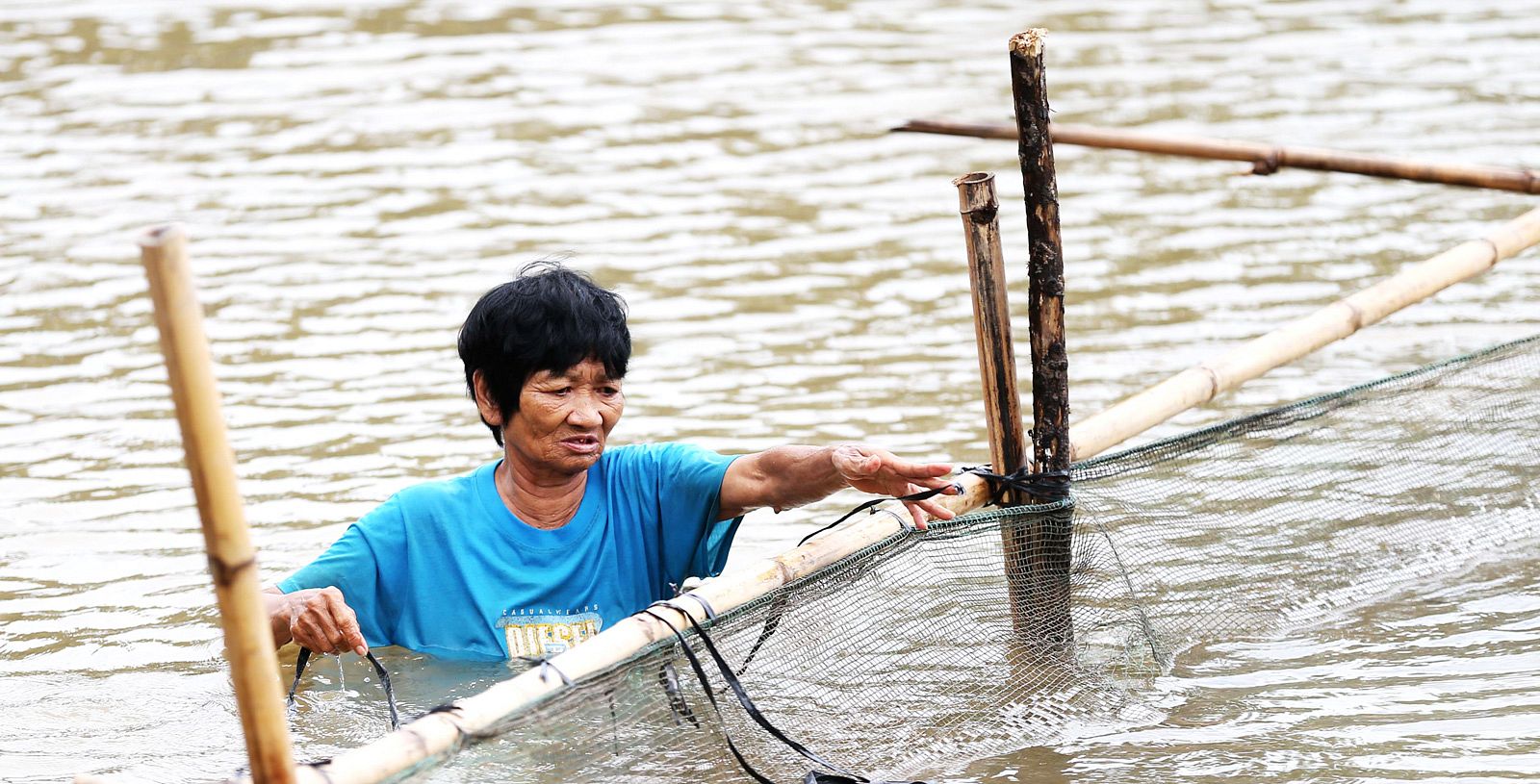 "My joints hurt in the evening after hours in the water, but whenever I think of the kids, I feel better," she told Thanh Nien in an interview in Vietnamese. "I just look forward to the morning again so I can come to the river to teach them how to swim."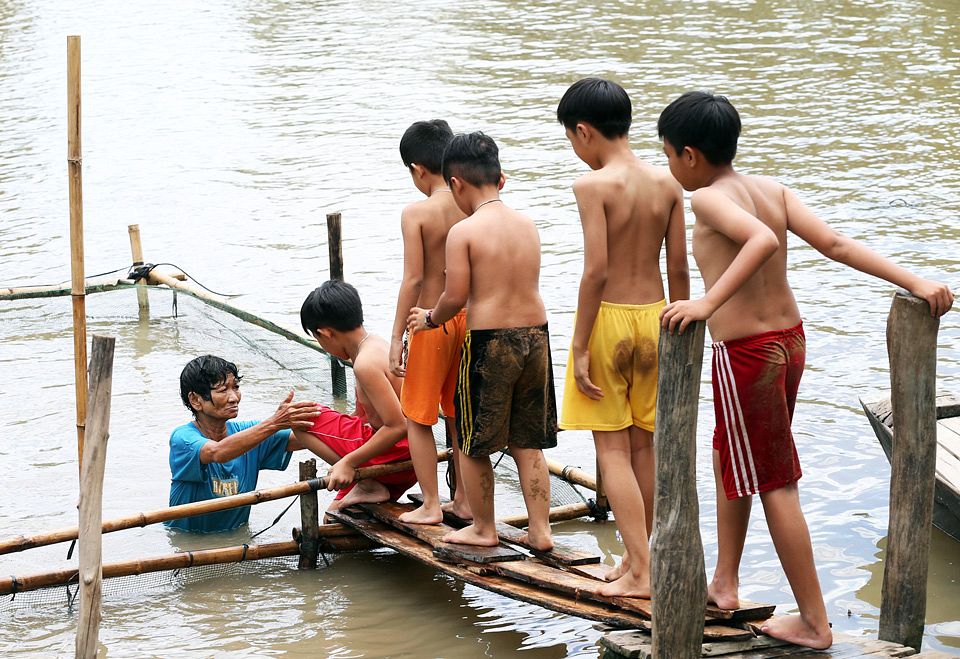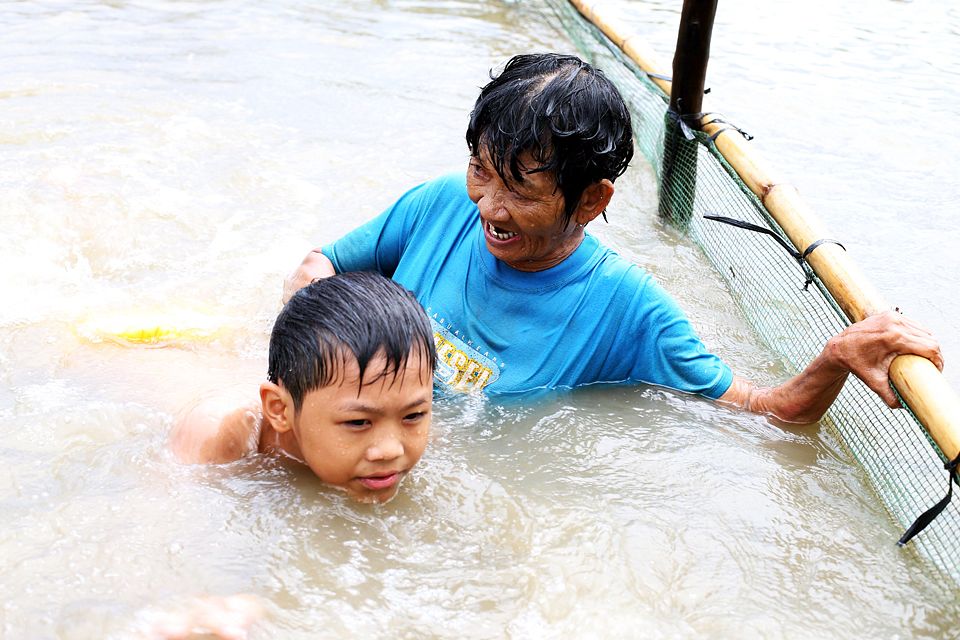 She doesn't follow an actual syllabus but keeps assisting the kids until they master the skill. "For those who are fast, five days are enough," Sau said. "Slower ones might take up to 10 days." Upon graduating from her class, all of the kids usually pass the official test by the Thap Muoi District Sports and Culture Center. Over the past 15 years, she has helped some 2,000 children learn how to swim without earning a single dime.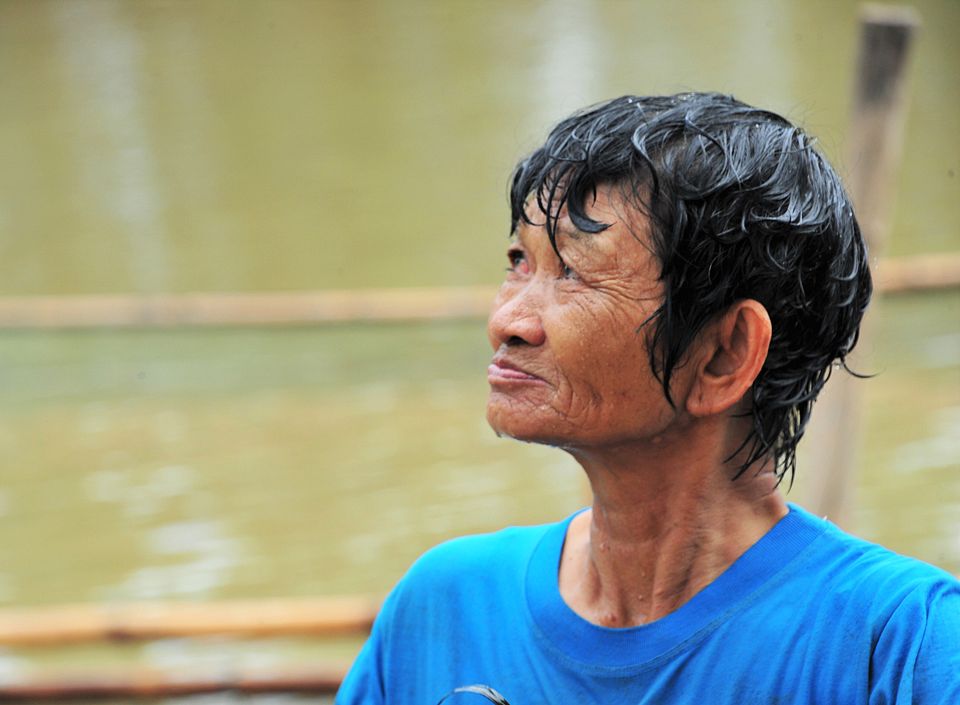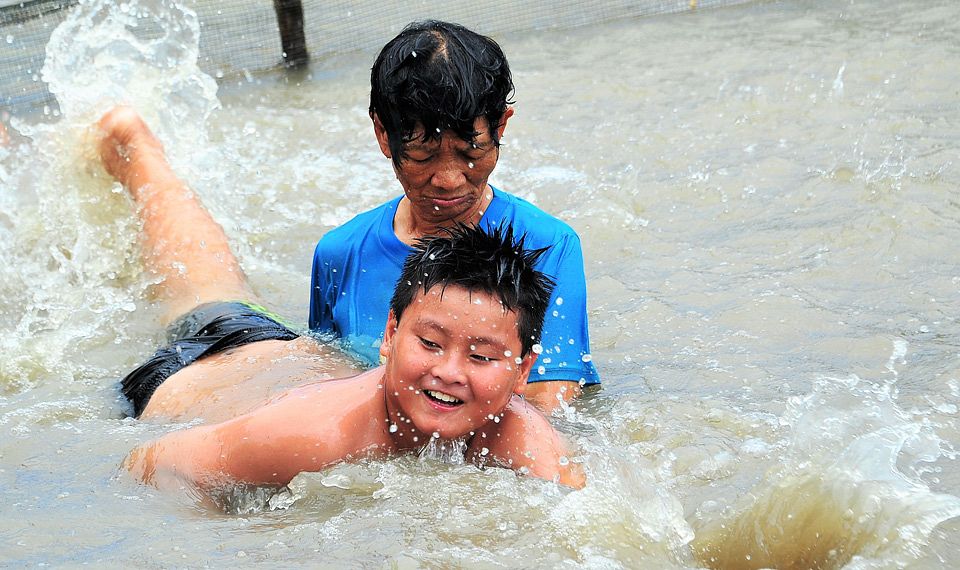 Vietnam's policymakers are well-aware of the need to teach local children how to swim. In 2017, education officials put forth for discussion a proposal to make swimming a compulsory part of the primary school national physical education program. However, the suggestion received a mixed reception from schools and even parents.
Most parents were concerned that adding more activities to the curriculum could add unnecessary pressure on schoolchildren. In June this year, as part of the updated Law on Sports and Physical Activities, swimming entered public discussions again, but eventually, lawmakers admitted that it's unrealistic to force every school to participate in the program due to a lack of swimming facilities and swimming instructors.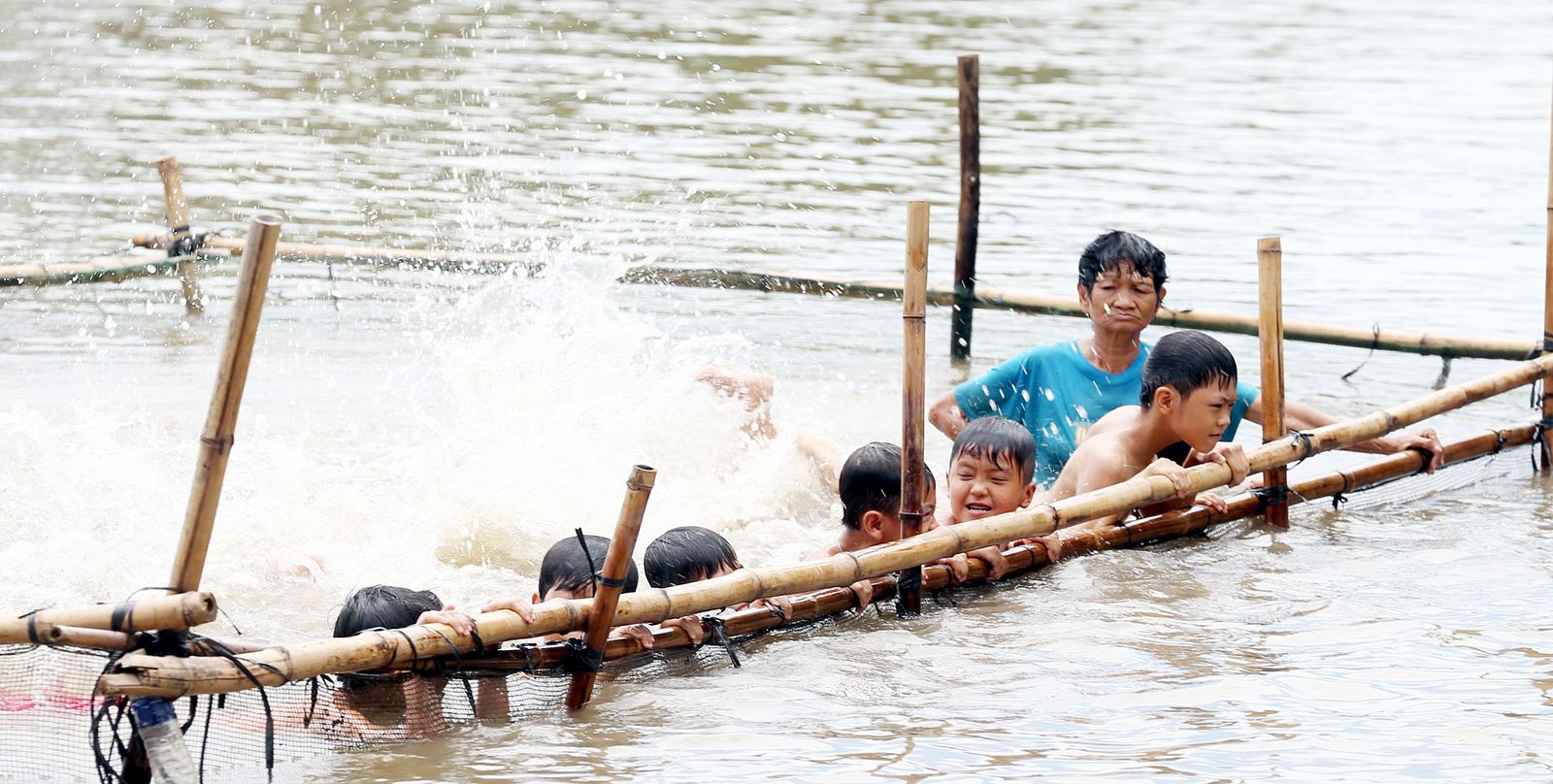 That's why voluntary efforts like Sau's are even more important, though replicating it in other localities may be difficult without financial assistance. She doesn't earn any salary for her swimming class apart from a monthly gas stipend from town officials.
"As long as they can learn how to swim, I'm happy," Sau shared. "I'll continue as long as my health permits. I do this because of my heart, and not for material gains."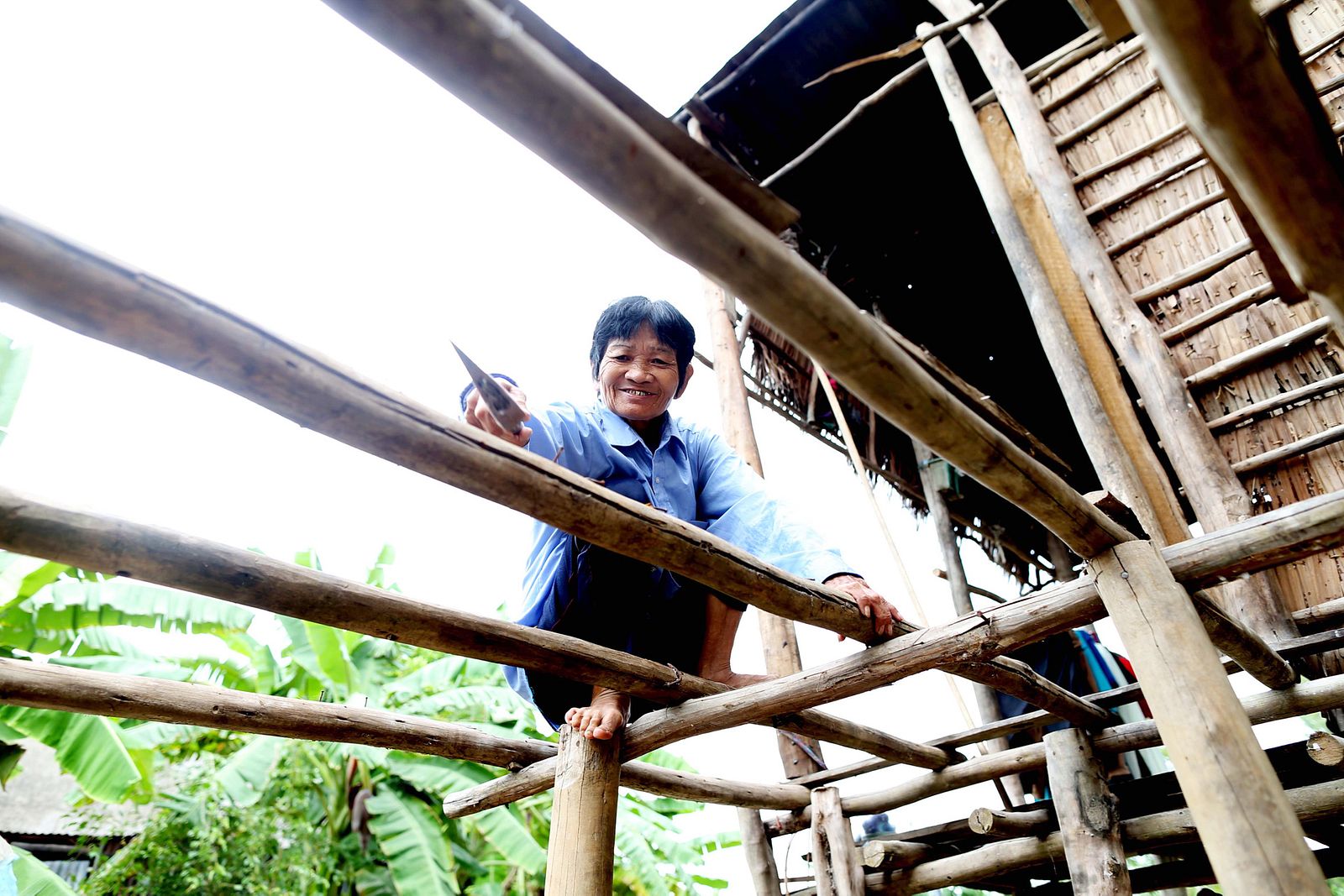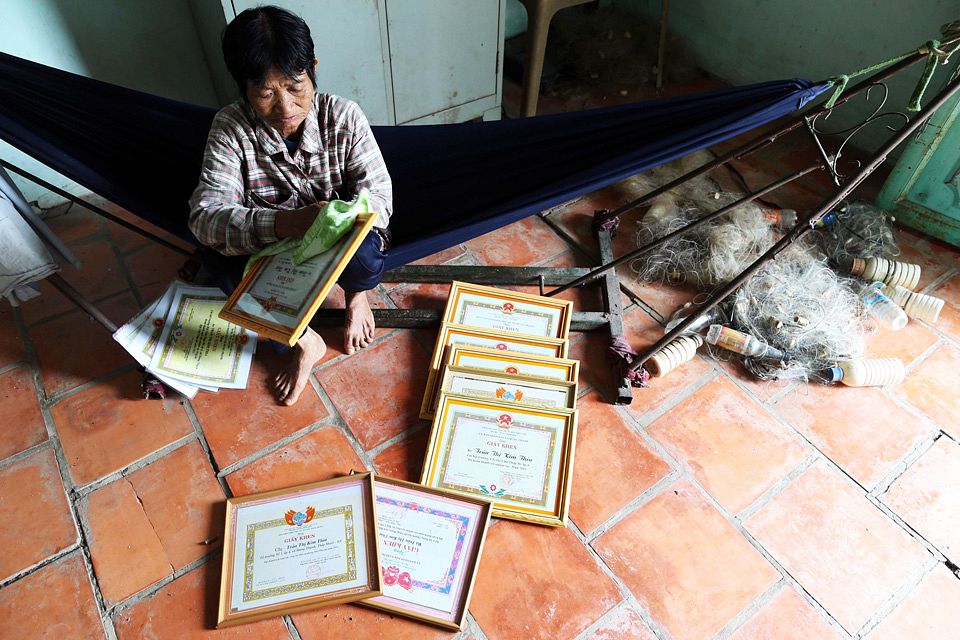 Outside of her role as Thap Muoi's most famous swimming coach, Sau leads a hard life. She lives alone in a decrepit house, selling lottery tickets and doing odd jobs to make ends meet. But her dedication hasn't gone unnoticed, least of all by her students.
"Sometimes they go fishing, but only wait until the end of the lesson and say: 'We give you this fish so you can braise it for lunch," she explained. "They're really sweet."
In 2017, Sau was selected to be part of BBC's 100 Women series, produced as part of the media company's efforts to address the under-representation of women in the media. She was part of the series' Female Illiteracy Team, which honors teachers, educators and those who play a part in imparting important skills and knowledge onto future generations.
[Photos by Quoc Vu via Thanh Nien]
---

Related Articles:
---