Ever wondered if you've got what it takes to run 70 kilometers? How about scaling 2,300 meters of mountain? Better still, could you imagine doing both of these things at the same time?
An increasing number of local and foreign residents from Vietnam's urban centers are signing up to complete "ultra" (over 42 kilometers) trail running challenges. But what about a task that sounds to most like a torturous way to spend a Saturday morning appeals to them?
In search of some answers to this question, and fresh off completing in a trail race myself in May, I went knocking on the doors of some of the Vietnamese runners who've successfully claimed top spots in recent events hosted by the Vietnam Trail Series 'Topas' team.
Headed up by their founder, David Lloyd, Topas currently offers three races in Vietnam — the 'Trail', 'Jungle' or 'Mountain' Marathons — that allow runners to choose from a range of distances, courses and terrains, ranging from 10 kilometers to 100 kilometers.
Interestingly, Vietnamese entrants took podium spots in over 30% of the most recent events for each course, the majority of whom live in cities. This represents a stark contrast to 2012 when there wasn't a single Vietnamese winner and very few local runners took part.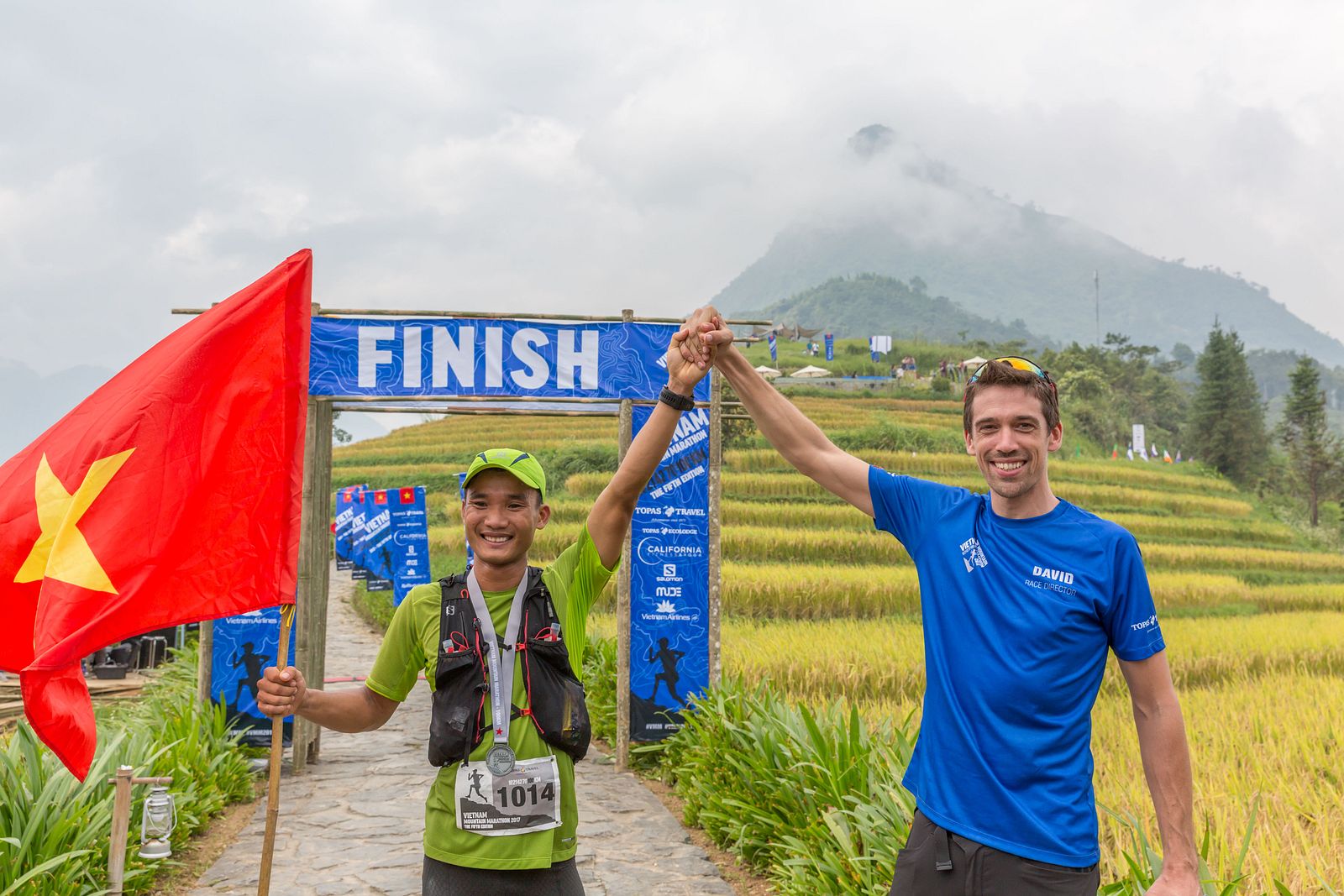 So, as well as getting to the bottom of what it takes to become an ultra trail runner, and why Vietnamese athletes are becoming quite proficient in the pursuit, I was on the search for tips on how urban-based athletes cope with training for high-elevation trail races.
Topas founder David Lloyd revealed: "One of the beautiful things about being an ultra runner is you do not have to be fast — what you do need is mental strength, alongside physical stamina."
Quang Tran, the 1st place winner in the Men's 70km Trail Marathon and Nguyen Tieu Duong, 3rd-place finisher in the Women's 70km Trail Marathon, both agreed their success demanded mental toughness.
Tran's passion and determination for running catalyzed while following a "serious training plan" and sticking to it. Duong, meanwhile, found that learning to run "further and further distances each time" reminded her of being a student, studying for hours on end. The associated tiredness, boredom and pain induced from hours of studying simply vanished once she'd finished her exams, replaced by a feeling immense pride for what she'd achieved.
She observes a similar situation when training for long races; moving from prolonged intensity through to a surging, uplifting relief, is something she describes as the "circle of running." Without determination and mental rigor she would simply fail to complete this circle, Duong says.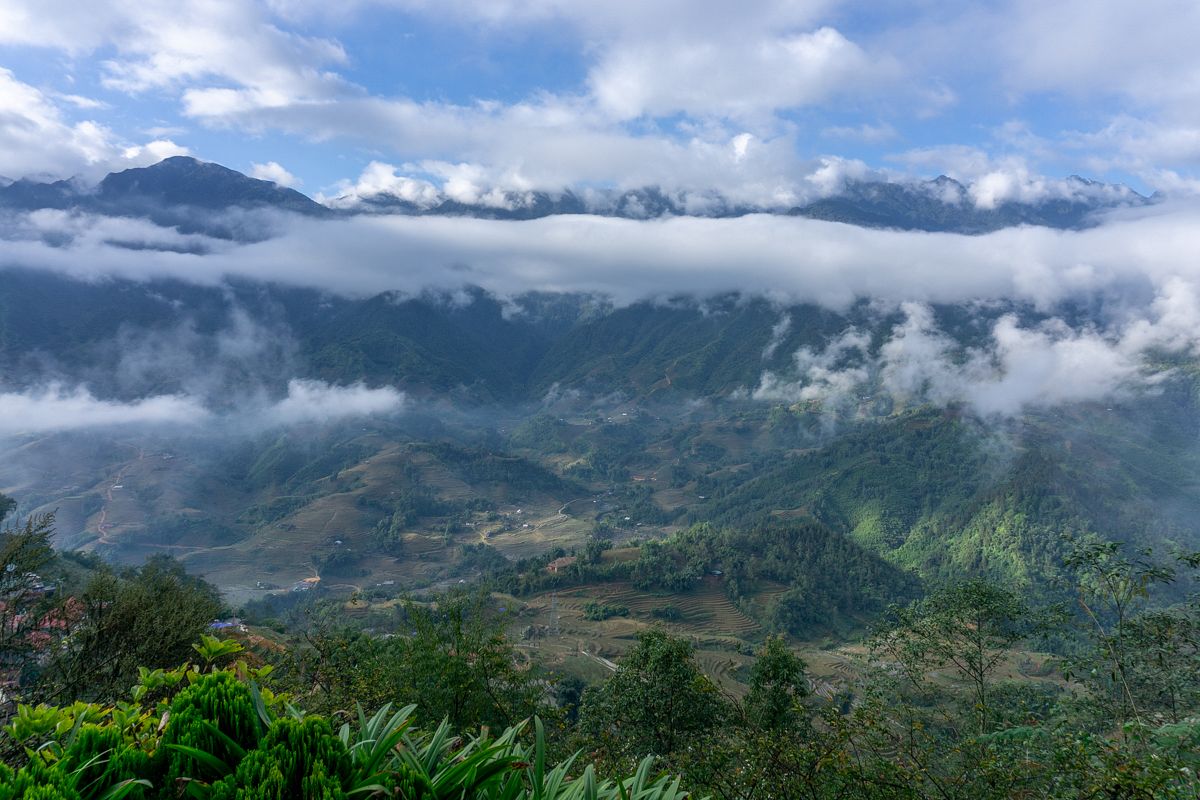 In his recent book, The Rise of the Ultra Runners: A Journey to the Edge of Human Endurance, author and ultra runner Adharanand Finn writes about a "pain cave" that long-distance runners enter during races. Many people talk about "hitting a wall" during marathon events, and the pain cave phenomenon is similar — a sensation of being eaten up by tiredness. "In the end," Finn writes, "it wasn't the satisfaction of overcoming the crisis and making it to the finish that was the real appeal, but the process itself. It is in the depths of the struggle that the magic happens."
So, what to make of the increasing appeal to, and success of, local runners?
Quite simply, Tran and Duong believe that more Vietnamese road-based runners are converting to trails because more organizers are putting on well-organized, popular events. In addition to this, Duong highlights the strong cultural appeal for local runners that has helped draw in more race participants. "Our previous generations have that gene of hard work in them" she explains. "It helps ensure a healthy lifestyle and hardens your will to get things done."
To compete in the events, many of the runners must face unfamiliar rural terrain that lacks the dust, noise and chaos of the country's urban centers. So how to best train to summit mountain peaks when you live in a city? According to Lloyd, "The key mistake a lot of runners make is to only train on the flat, and never prepare their muscles for the beating that climbs and descents will deliver."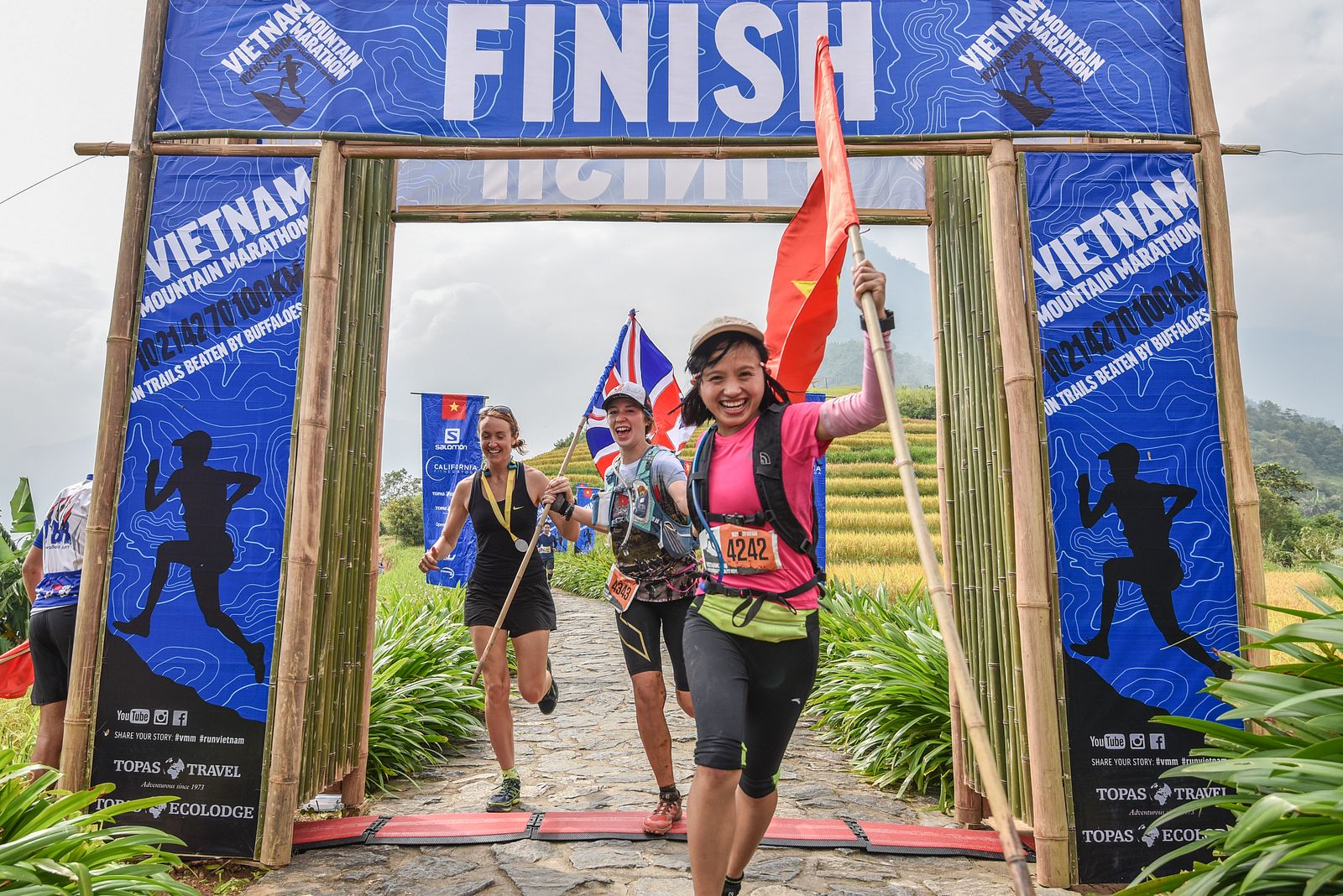 This gels with my own experience. Just as classic marathon training relies heavily on runners pounding the pavements for months in advance to get their legs accustomed to the experience of sustained running, trail running requires continued elevation practice. For me, based in Saigon, this meant strapping weights on my legs to mimic hill running and taking on flights of apartment block stairwells to mix up the practice runs I did on the road.
Tran, who used to live in Da Nang, concedes that getting out of the city to run up and down the hilly Son Tra Peninsula was a sure-fire way to help prepare for his races. Since moving to Saigon, he now chooses to travel to Da Lat, where there are many trails to choose from, or to Vung Tau, where Nui Dinh is a great option.
Lloyd recommends Soc Son for Hanoi-based enthusiasts (about an hour from the city) because, as he also testifies, the "very best training ground are the hills themselves." As I know from experience down here in Saigon, there are more options now to join organized running groups — Saigon Hash House Harriers or the Saigon Sunday Running Club, for example. Part of the appeal of the Topas races is runners training together in groups and encouraging each other to sign up for competitions.
However, for those who can get to a gym, Lloyd favors workouts on machines such as the stepper, or getting on a treadmill with a gradient. You can also supplement this type of cardio training with "simple jumps, squats and lunges," and a final tip is "to make sure you do this [training] on tired legs, to replicate how you will feel running on the day."
Whilst ultra trail running won't be for everyone, it seems to be growing and popularity here, and one can hope to see more podium winners representing Vietnam in events to come.
---

Related Articles:
---