The world's finest luxury resorts offer familiar degrees of indulgent accommodations accompanied by local touches. Properties like Four Seasons Resort The Nam Hai, Hoi An serve as an example of how hotels can attract guests with regional architecture, history, cuisine and activities.
Hoi An's history as a once-prominent trading port and its proximity to the former imperial capital have resulted in a unique architectural heritage that blends a variety of Vietnamese and foreign influences. At Four Seasons Resort The Nam Hai, typical large hinged doors lead to the all-villa rooms beneath multi-layered roofs that resemble the scales of a fish, while paper and glass lanterns and ornate lamps can be seen throughout the property. More specific nods to the region include a pool surrounded by frangipanis, a fragrant favorite of former Nguyen emperors, and decorative rice jars that allude to the area's agricultural history.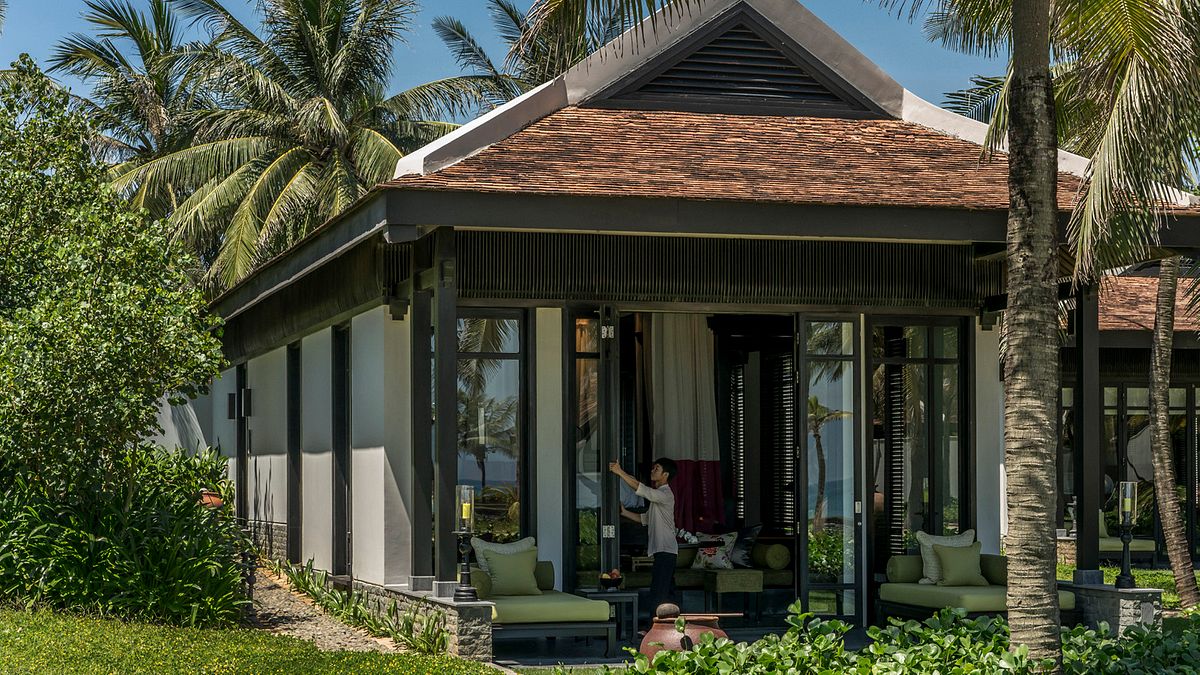 More than just inspiring backdrops, AW2 Architects made sure elements of the resort preserve some of Hoi An's traditional rituals. For example, the on-site Thanh Hoang Temple was completely refurbished and continues to welcome local fishermen to make offerings and ask for blessings from sea deities.
Four Seasons Resort The Nam Hai also aims to establish new traditions, such as the unique mindfulness programs inspired by Zen Buddhist Thích Nhất Hạnh and his book "Love Letter to the Earth" offered at The Heart of the Earth Spa. Because the planet vibrates at 432Hz, harmonizing with it helps people achieve a state of relaxation, and thus singing crystal bowls radiate the restorative vibrations during spa treatments. Similarly, every night a "Goodnight Kiss to the Earth" ceremony encourages staff and guests to write and release wishes or messages, while the Thap Nen prayer ritual invites guests to ask their ancestors for peace, health, joy and prosperity.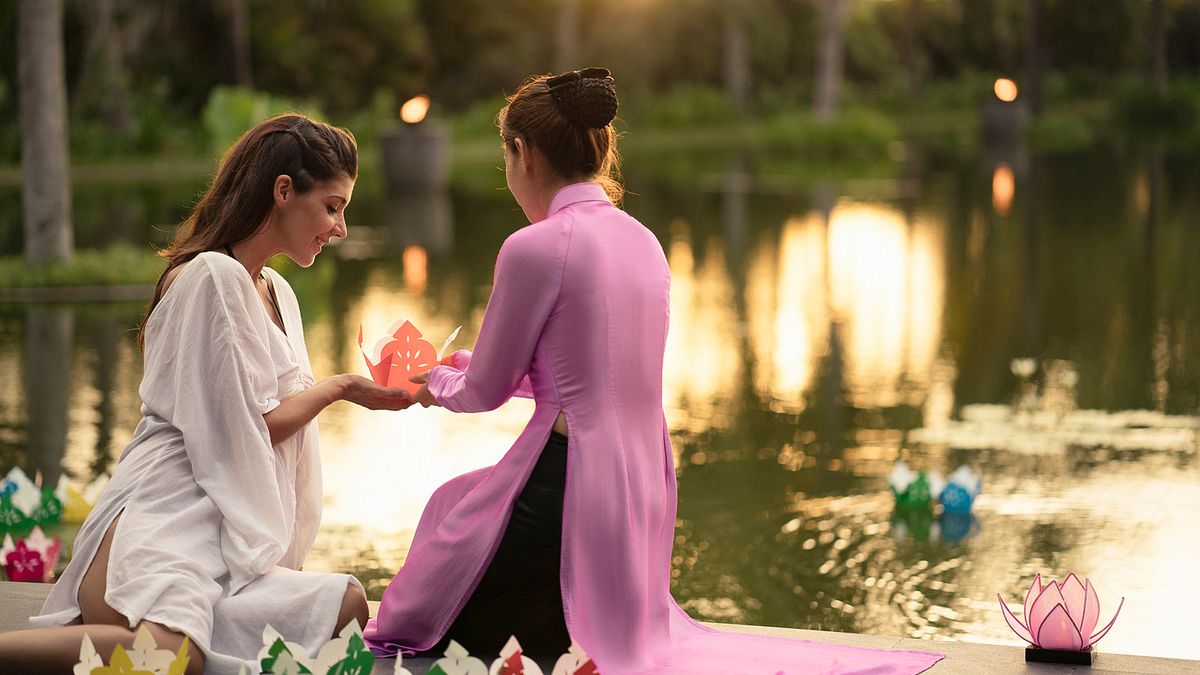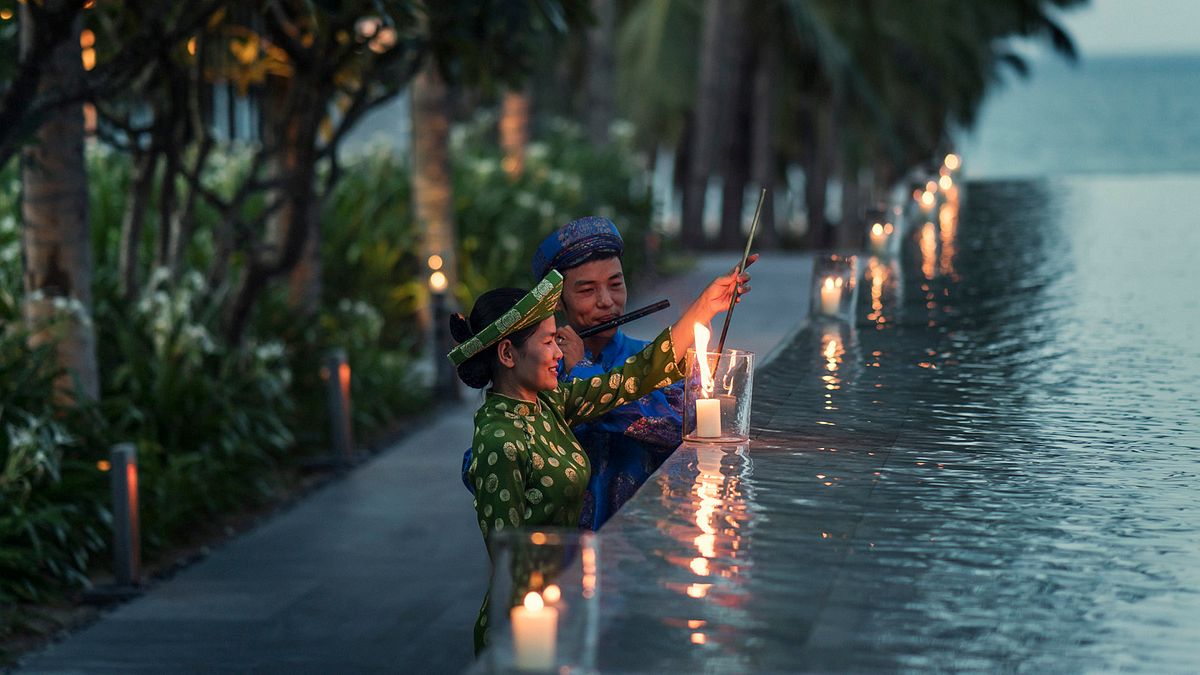 Because resort guests know that they have a calm and artfully designed space to return to, they frequently like to explore many of the area's unique cultural sites during the day, and the resort helps facilitate these trips. Immersive tours include an opportunity to visit the UNESCO trifecta of Hoi An's ancient city festooned with lanterns, Hue's Citadel and associated remnants of Vietnam's last empire, and the Champa temple-filled remains of My Son. Vintage Vespas are also used for local food tours while more adventurous individuals can arrange a boat tour to check out a local fishing village or go on a bike ride through nearby rice paddies that support traditional agricultural lifestyles.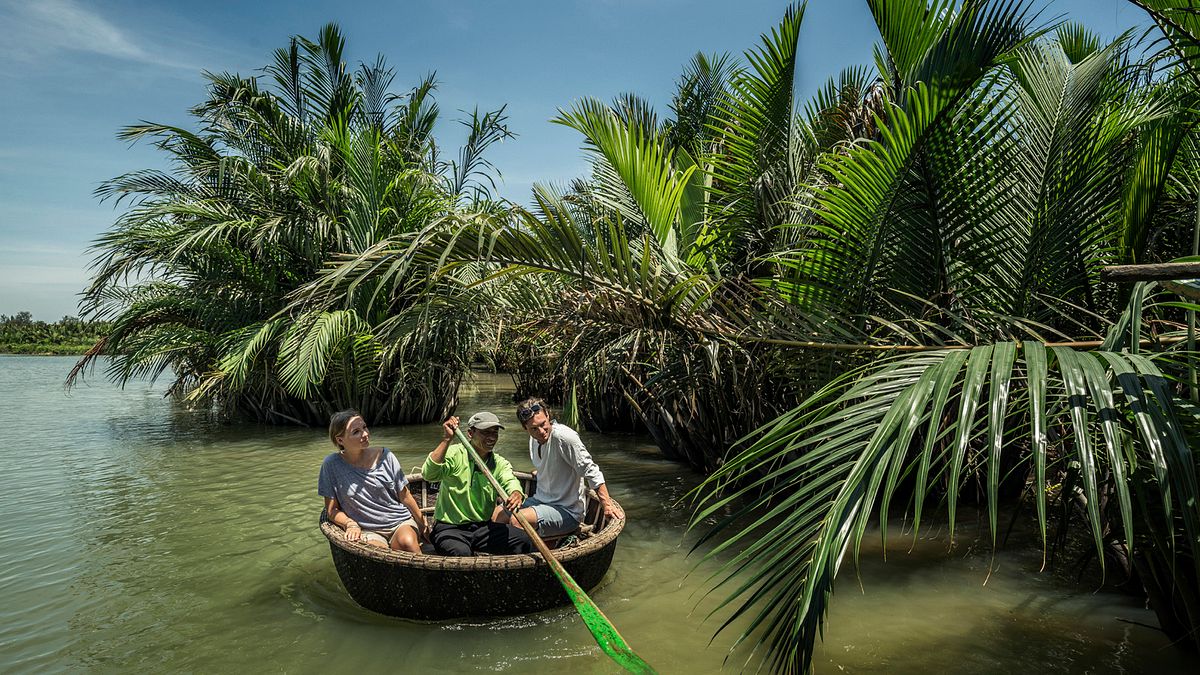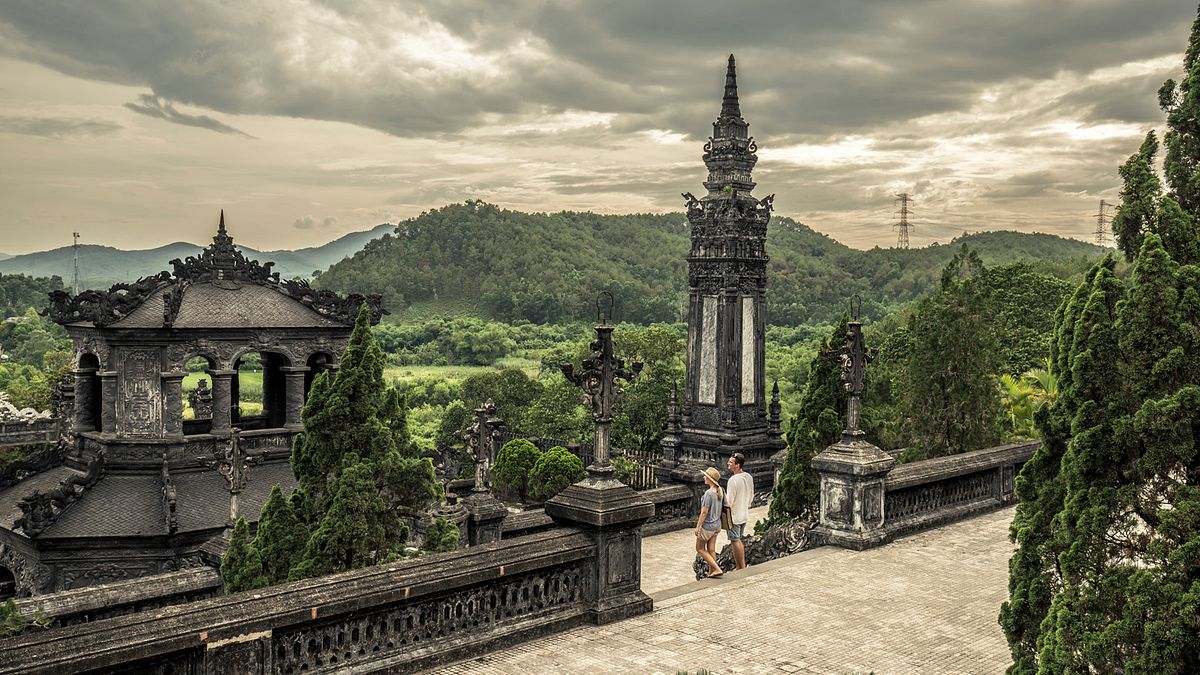 To give people an accurate glimpse into Hoi An and the surrounding area, one truly needs the assistance of a local, so 98% of Four Seasons Resort The Nam Hai's ao-dai clad staff hails from the city or nearby Da Nang. They are essential in preparing the special dishes they grew up with. Authentic Vietnamese flavors from all regions of the country are offered at the Vietnamese Street Food-themed buffet dinner, with specific regional dishes joining assorted Asian comfort foods at Lá Sen Restaurant. The Nam Hai Cooking Academy even invites visitors to learn how to make some of the items themselves. Meanwhile, Cafe Nam Hai adds diversity with its array of contemporary European and Indian cuisines. The Bar and Beach Bar embraces the resort's serene atmosphere for pre and post-meal drinks, and private beach or in-villa dining is available 24 hours a day.
While Four Seasons Resort The Nam Hai welcomes guests from around the world, it aims to continue the area's reliance on local goods and production methods. Thus the Ethical Cup menu features Rainforest Alliance-certified robusta coffee beans from Vietnam's Central Highlands and more than 40 varieties of heirloom herbs, spices, fruits and vegetables are grown in the resort's gardens and used across the restaurants.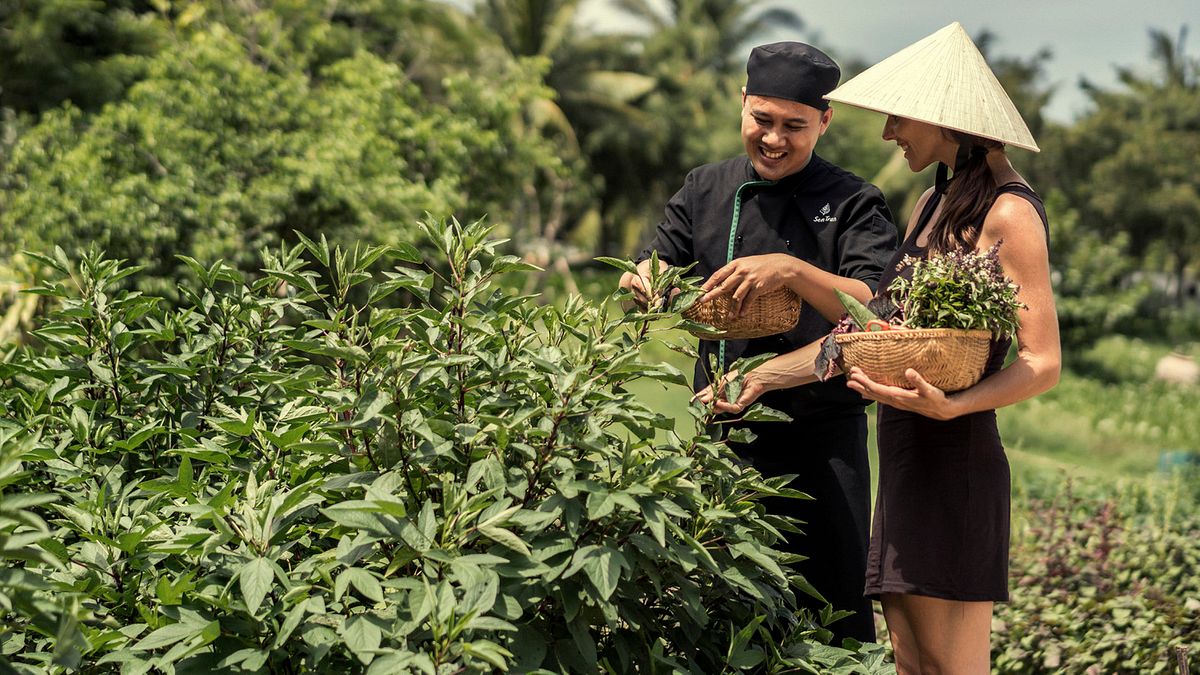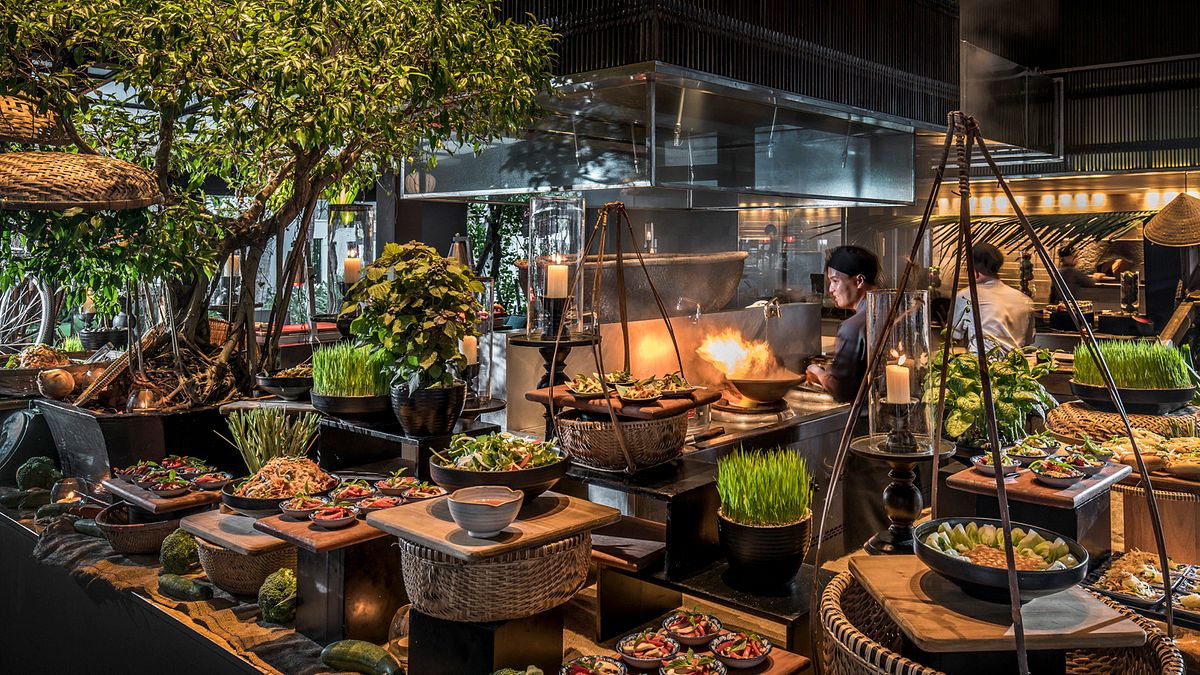 As Vietnam's tourism industry not only rebounds from the pandemic but seeks to reach new heights, it is wise to look to the country's unique architecture, fascinating history, delicious cuisine and one-of-a-kind experiences to attract visitors. Four Seasons Resort The Nam Hai serves as a model for how this can be done while simultaneously providing world-class luxuries.