Being prepared for university and a career involves far more than knowing the answers on a test.
"There are several qualities we would look for at the Australian International School (AIS) when defining a successful student," says Mark Beales, Head of Senior School. "You want, firstly, someone that meets the academic challenges that the IB (International Baccalaureate) sets because they are very rigorous and stringent and it's a particularly difficult level to achieve. We also want students who have a lot of non-academic skills. Part of IB is encouraging them through a holistic approach to look at non-academic areas such as leadership skills, organizing, planning, fundraising and really trying something new; pushing them into an area where they haven't been pushed previously."
Saigoneer visited AIS last month to meet with two students that exemplify these traits.
One might expect a 17-year-old to be reserved around a group of adults whom she'd never met before and were pointing cameras at her. But within an hour of meeting us, Lea was singing at full volume and swaying back and forth with her bandmates, whom she convinced to join her in the small practice room as we recorded. Her unflappable confidence and ability to motivate those around her was instantly observable.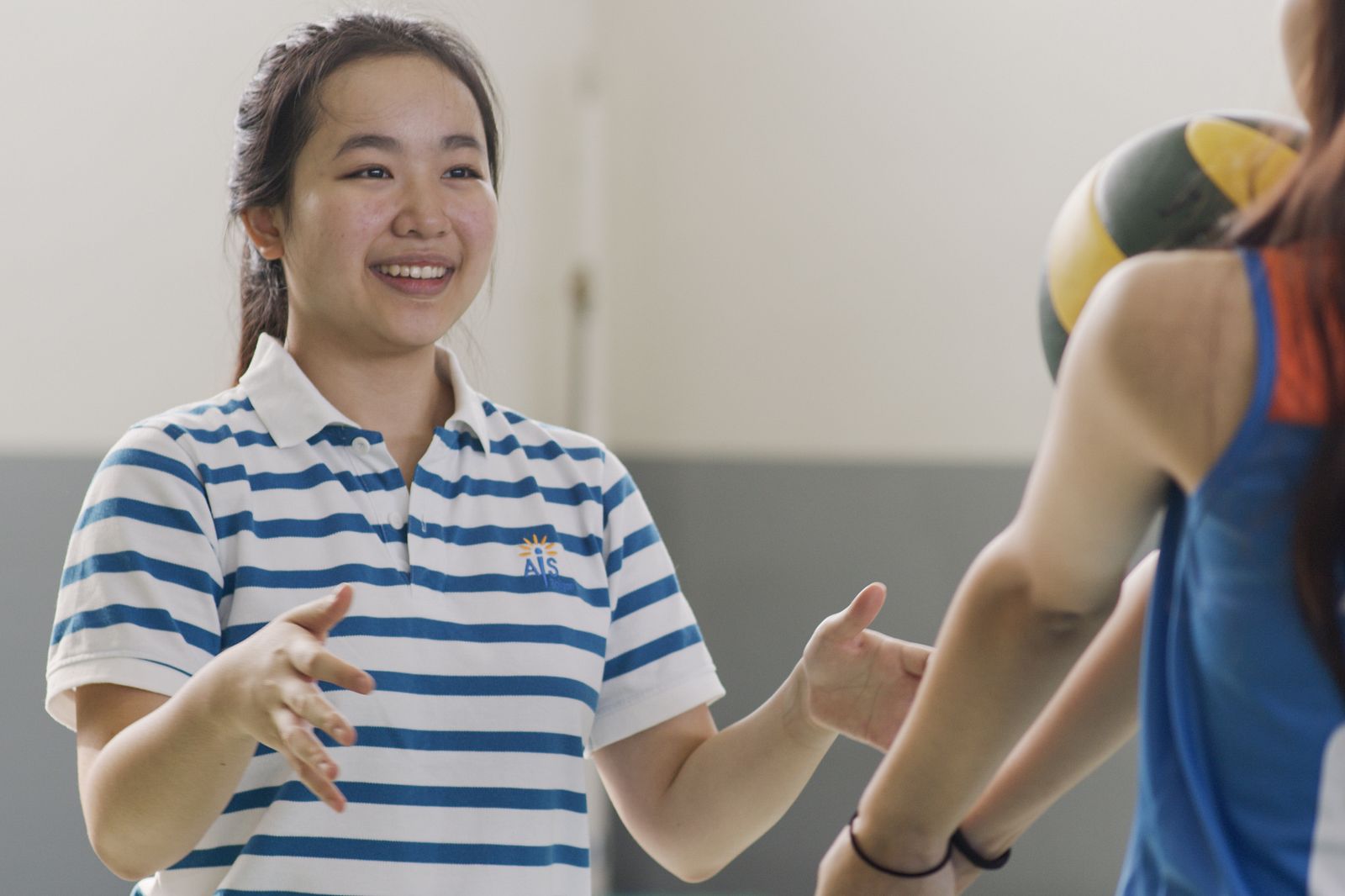 Recently selected as both a House Captain by her peers and Head Girl by the school, one could be mistaken in assuming that Lea was an assured, natural leader from day one who decided to attend AIS because of the variety of extracurricular opportunities it offered, in addition to its academic standards. She admits, however, that she only first attended AIS because her friend was studying there at the time.
Yet over the course of her years, she came to understand that: "When you're young it's a lot easier to follow your friends and just follow the group because it's a lot less scary that way. Through the various opportunities that I've had at school, I feel that I've been able to take on more roles that have allowed me to separate myself and to realize that, 'oh, this is something that I should do,' as opposed to 'this is what everyone else does.'"
Gia Bao, another House Captain and Head Boy, has had a similar experience growing into a leader with a diverse set of interests at AIS. When he first arrived at the school he was admittedly quite shy, and mostly interested in math and sciences. But the diverse expectations for what constitutes success has allowed him to gain an appreciation for the liberal arts, as well as extracurriculars, including the Global Issues Network (GIN) conference, where he gained real-world skills including event group coordination, financial management, and scheduling. He credits these developments with the fact that "everyone [at AIS] is really welcoming and encourages growth, especially in terms of leadership and confidence."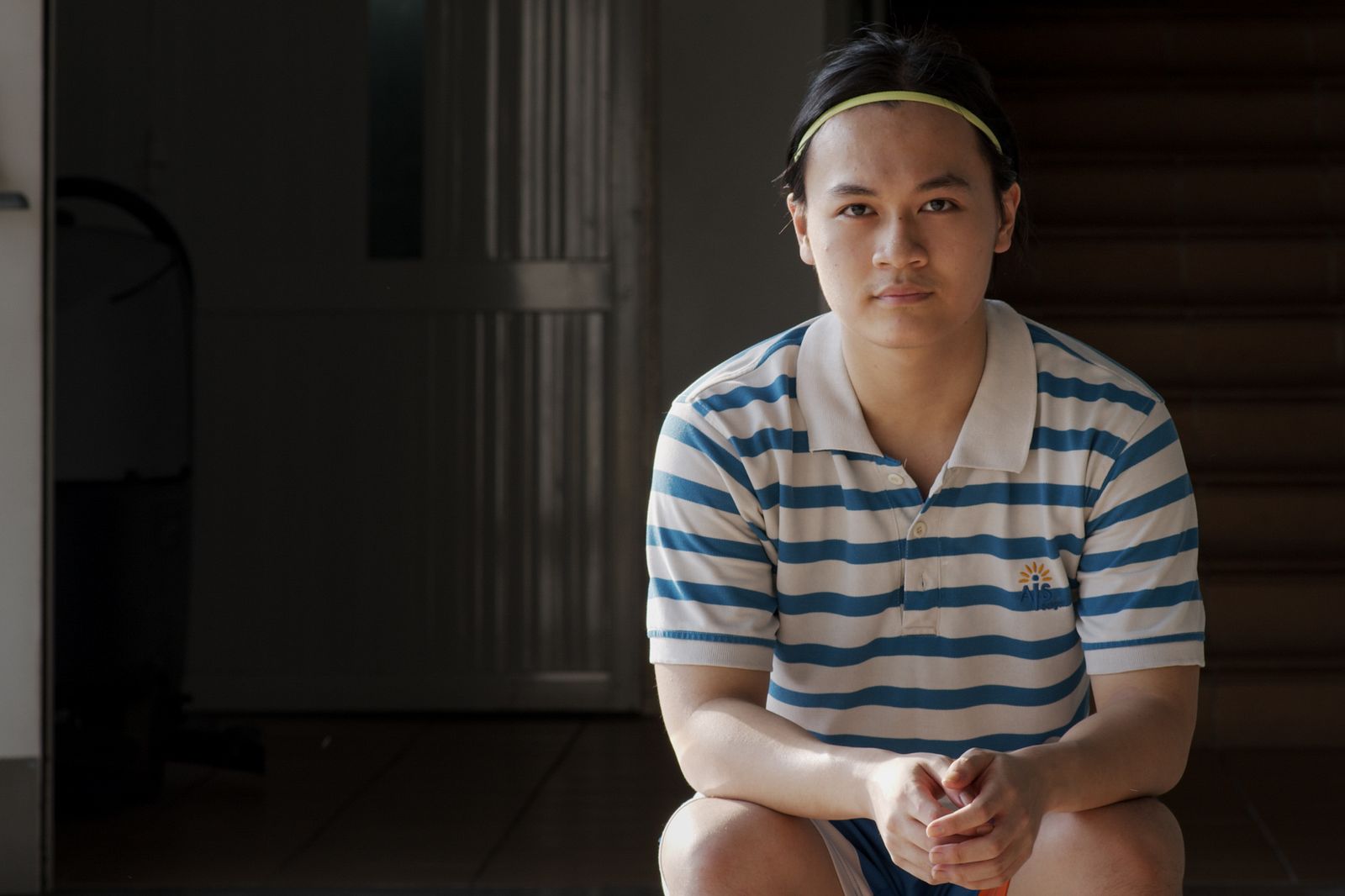 In addition to running, making short films in his free time and exploring podcasting, while at AIS, Bao discovered the power of meditation. He often looks for 10 or 15 minutes per day to simply relax his mind and focus on staying calm. He noticed doing so has allowed his pulse to remain constant during exams and presentations; abilities he will certainly rely on when he graduates and enters the dynamic working world.
Bao's zen-like serenity contrasts with Lea's bubbly exuberance, and for all their similarities in academic accomplishments and formal positions, they exemplify the subtle difference in how people lead. For Lea, it involves "taking the initiative" and pushing people to "do what makes them happy." Bao, on the other hand, sees leadership as "the extension of the golden rule. It's basically you treat people how you want to be treated, and you are the role model for people, for the teammates you want them to be."
When noting how both Bao and Lea were selected for Head Boy and Head Girl positions because of their repeated displays of leadership over the years, AIS Deputy Executive Principal Mark Vella adds that: "a lot of the leadership is service leadership. It's not about being the big man or the big woman, it's actually about doing service for others."
Mr. Beales agrees, adding that leadership is crucial in the types of small groups and teams that people are increasingly finding themselves in during university and in subsequent workplaces.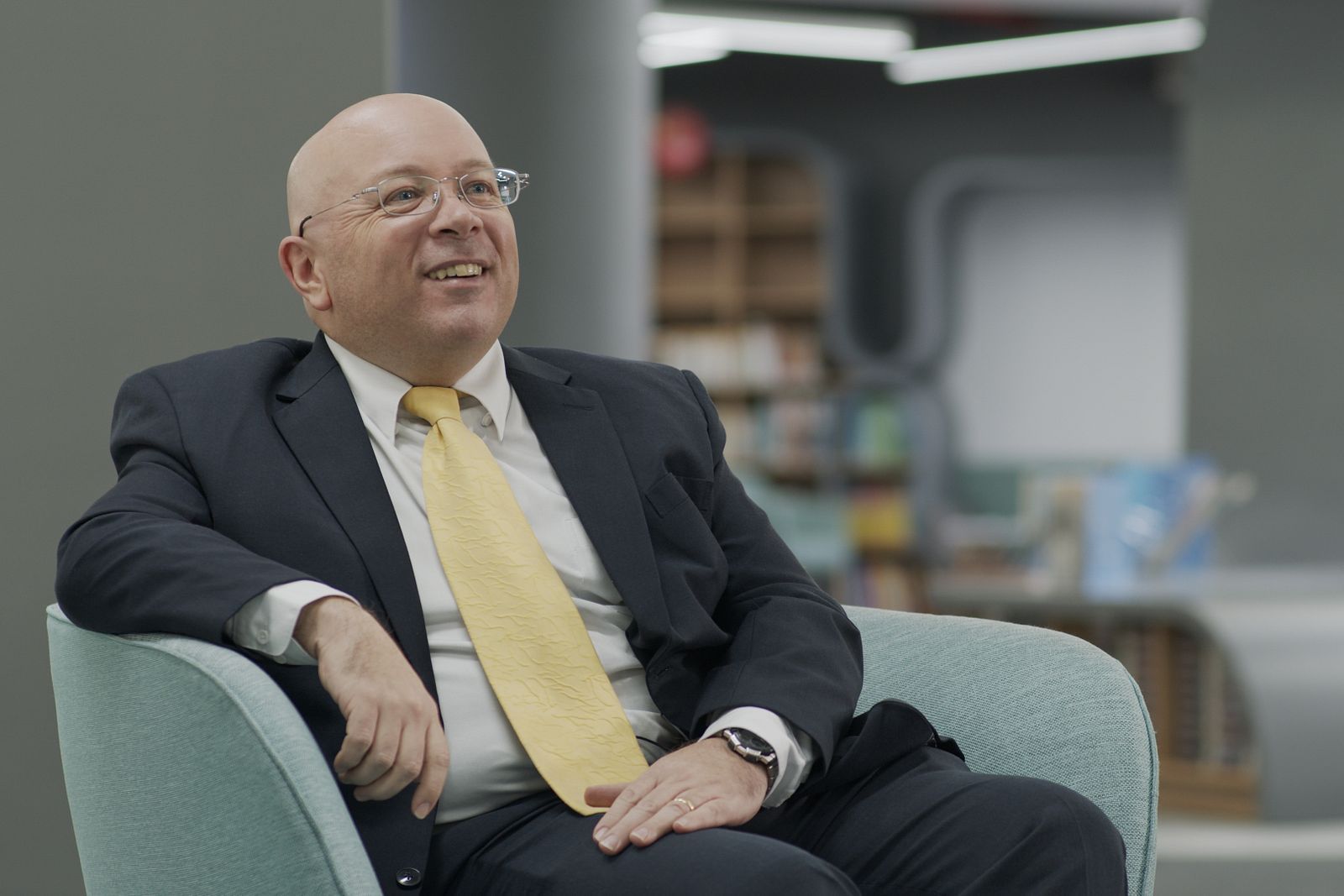 Because of the variety of extracurricular activities, including community-minded opportunities and the IB's service component, students at AIS develop an awareness that the world is far bigger than a classroom. With that in mind, one must have a range of skills and interests beyond writing papers and acing exams. AIS focuses on instilling leadership, a passion for learning, and a diversity of interests as the best way to ensure success after the graduation caps flutter down to earth.
Australian International School (AIS Vietnam) is now one of the top IB World Schools in Vietnam with over 1350 students from 40 different nationalities at 3 campuses in District 2. AIS is known for its holistic education and a nurturing learning environment. Find out more: https://www.aisvietnam.com/
Hotline: 19006940
Xi Campus | 190 Nguyen Van Huong Street, Thao Dien Ward, D.2, Ho Chi Minh City
Thao Dien Campus | APSC Compound, 36 Thao Dien Road, D.2, Ho Chi Minh City
Thu Thiem Campus | East-West Highway, An Phu Ward, D.2, Ho Chi Minh City