To brighten up an otherwise drab and nondescript playground, all you need is a few hundred colored flags.
According to Design Boom, a group of local architects from HA Workshop decided to breathe life into an empty playground in Saigon by outfitting it with a flag installation. Located within Suoi Tien Amusement Park in District 9, the concrete 200-square-meter space is completely exposed to the elements.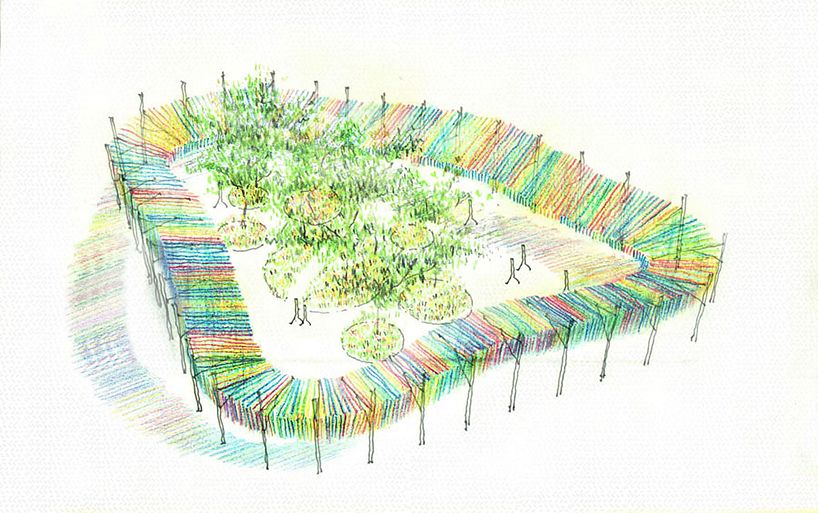 The installation, titled "Dragon Snake Game," aims to provide protection from the sun and wind while also making over the dull concrete space. The overall floating effect is achieved by a system of six-meter-long columns that support the flags.
Have a look at the Suoi Tien playground's vibrant makeover below: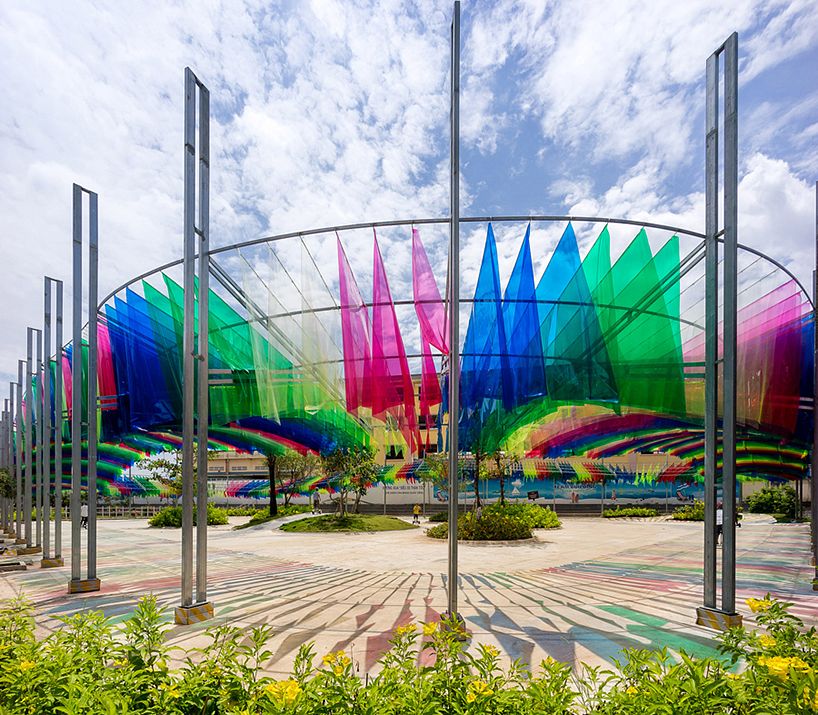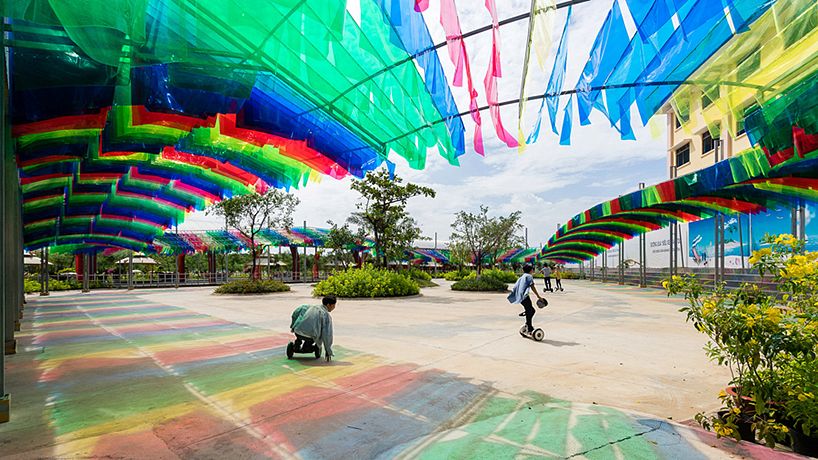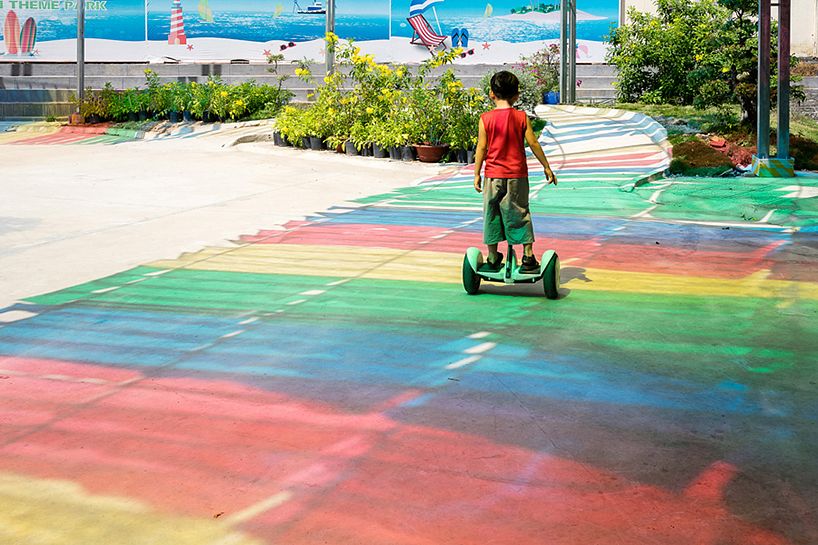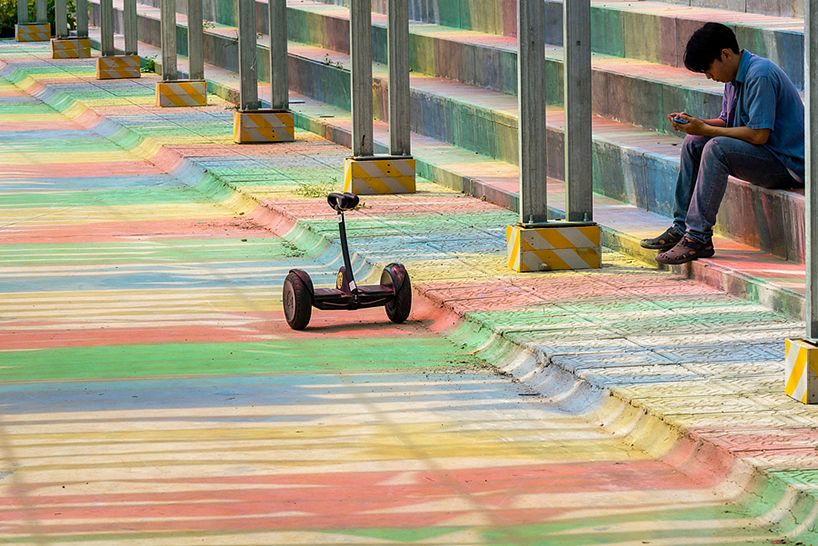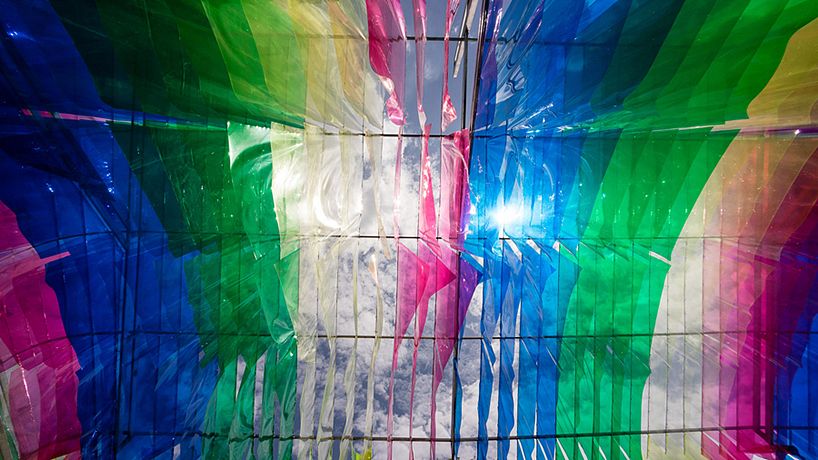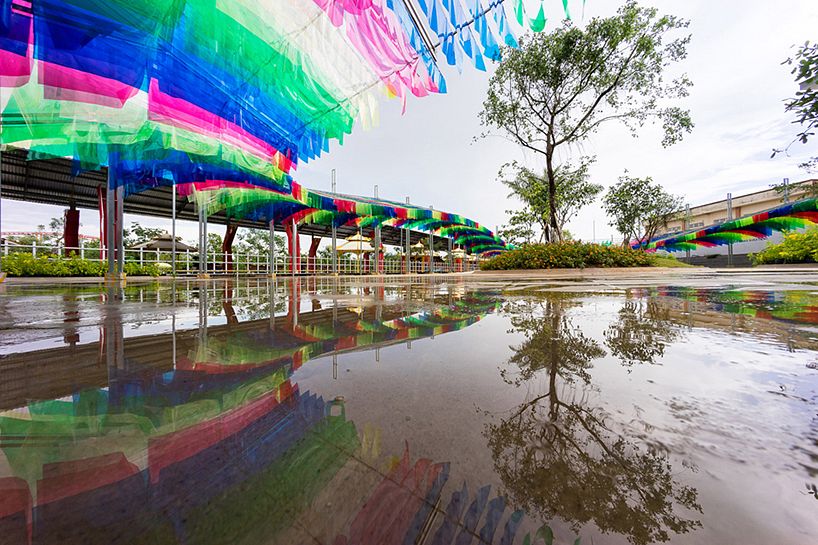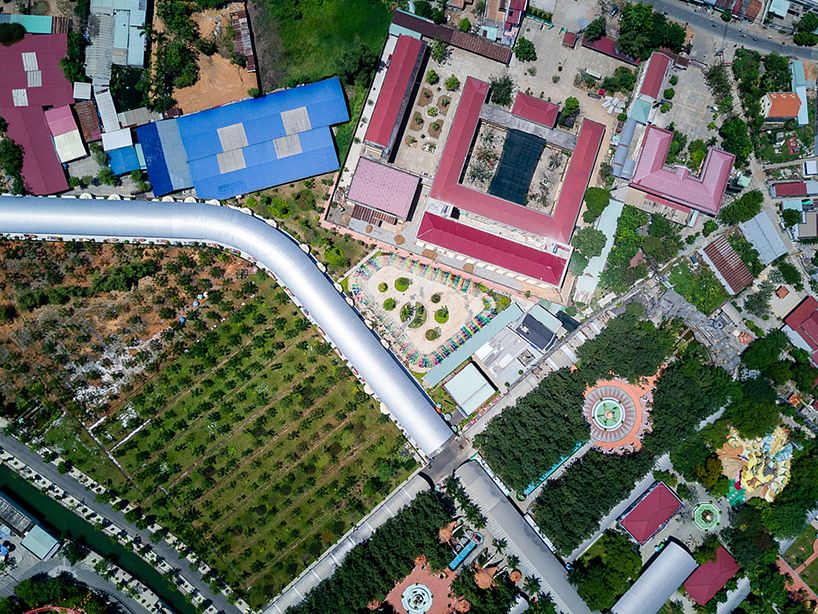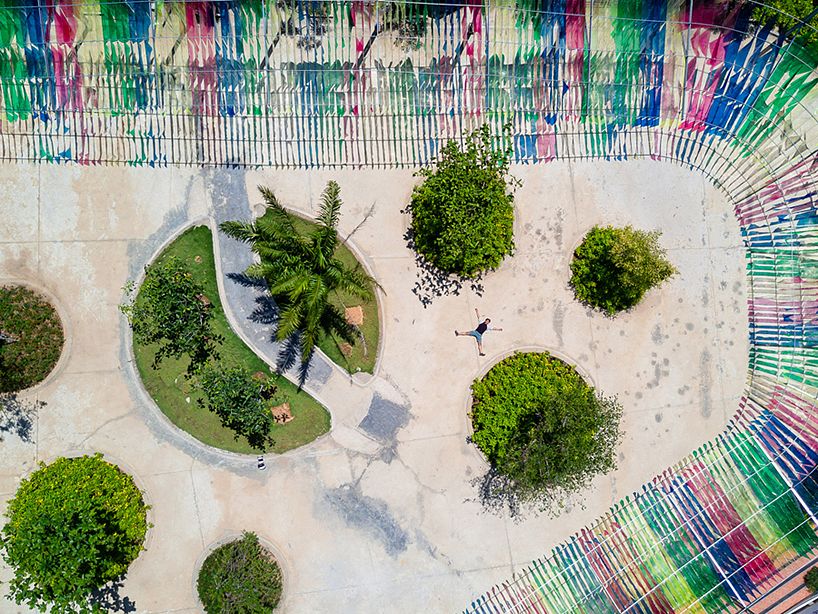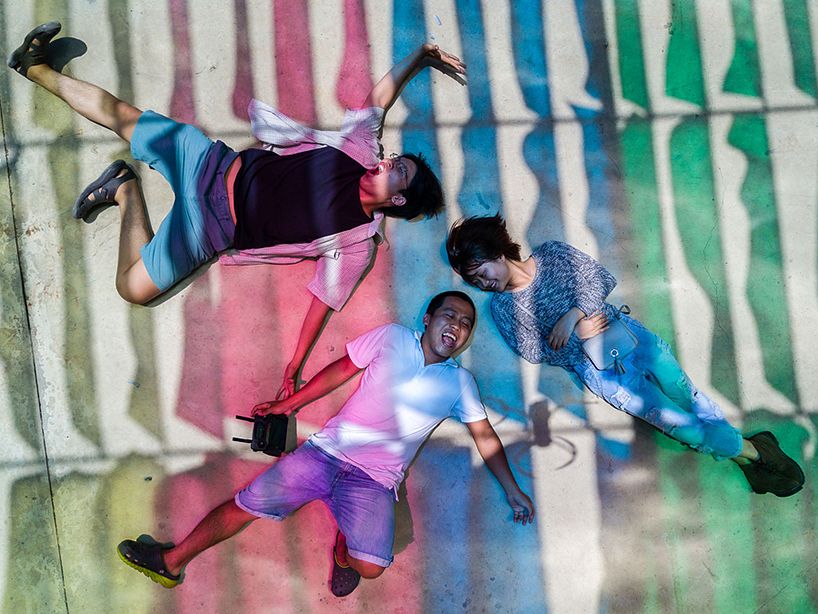 [Photos via Design Boom]
---

Related Articles:
---