Do you need to rethink your understanding of roofs?
Sure you know the wall-supported coverings of a house are there to keep out sun, rain, snow, tigers and peeping toms armed with drones, but did you also know that they can also be designed so as to appear "floating in a natural context?" It's true, as evidenced by the new YT House in Dak Lak. The design created by a collaboration of architecture firms Rear Studio and AHO Design Studio used a steel support system atop the structure the roof sits with allows sun rays to shimmy through, contorting shadows and swaths of light.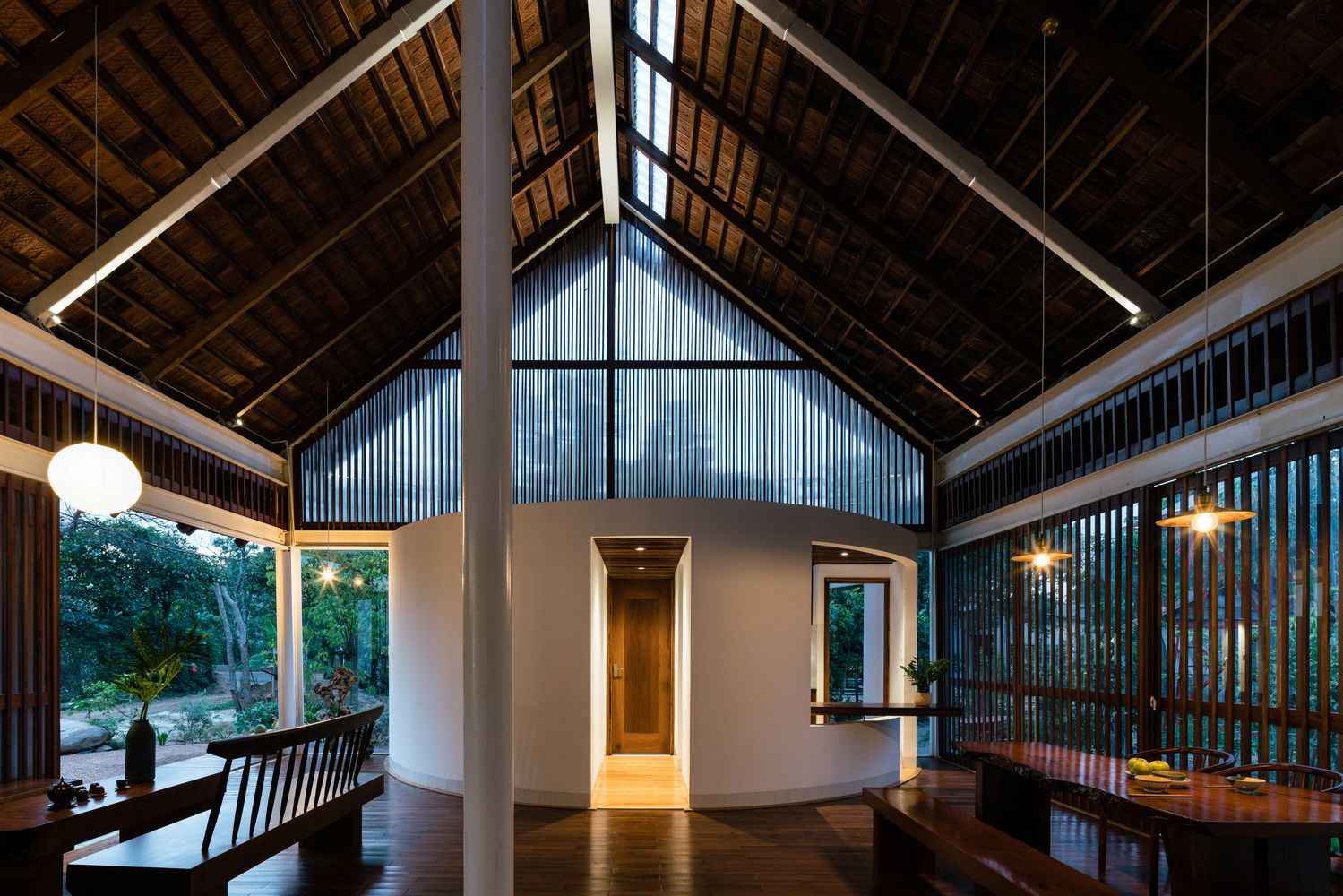 Situated near the border of Cambodia amidst a variety of cultural influences, the building contains numerous architectural styles. Sliding slatted doors soften the transition from inside to out. The large center area is wide open while a half-private kitchen rests at one end and two bedrooms and bathrooms in a second private area on the other side.
Have a closer look at the building below: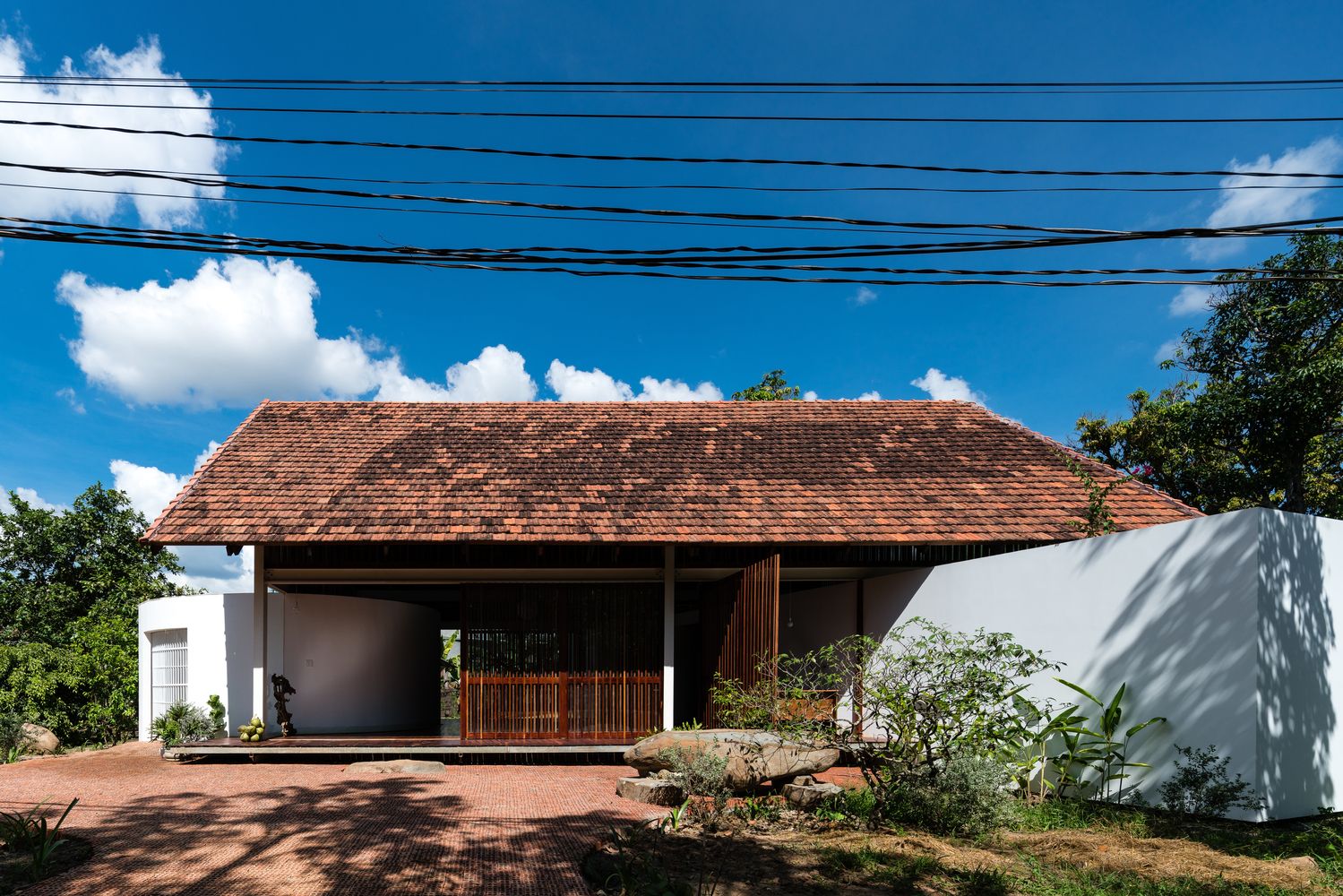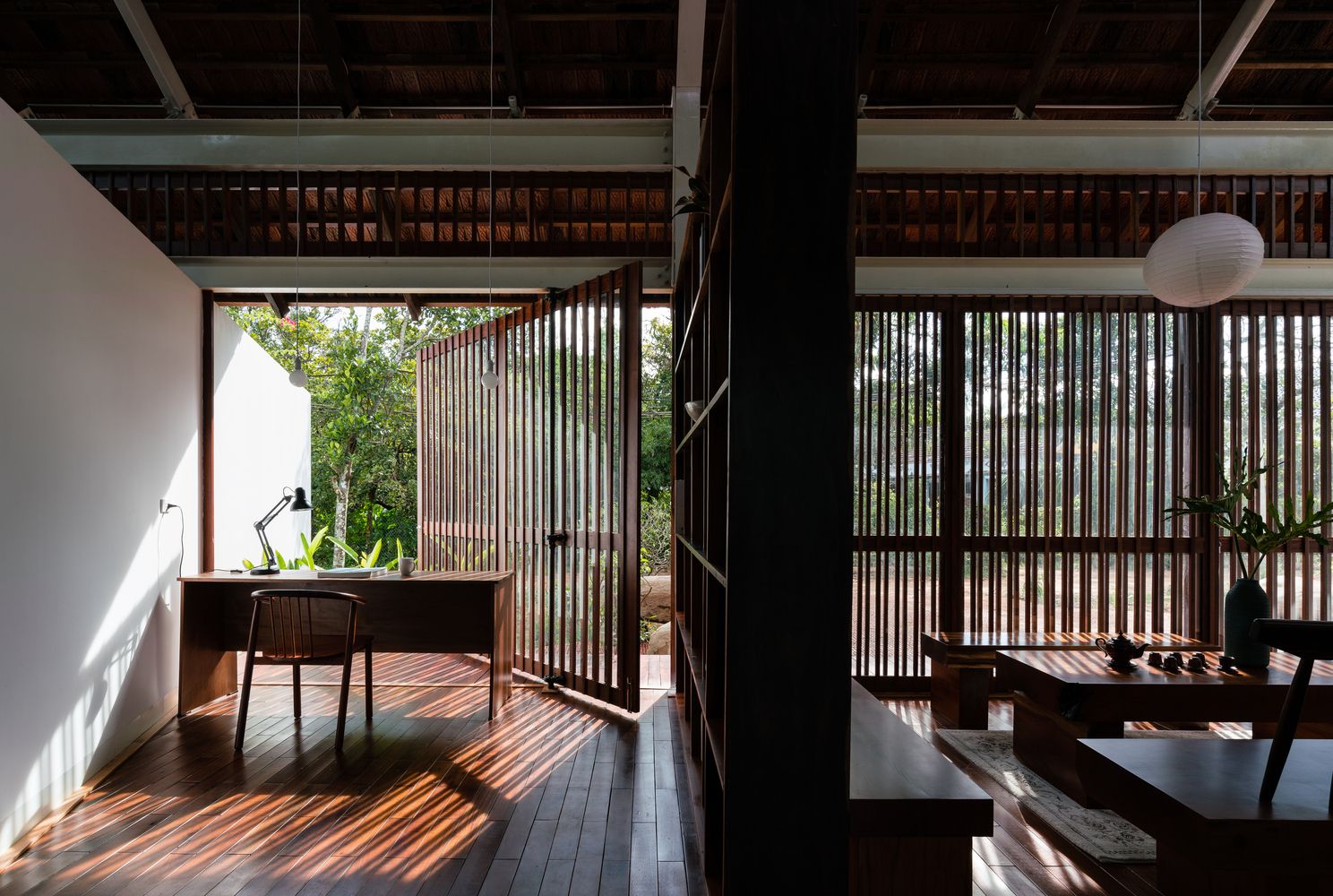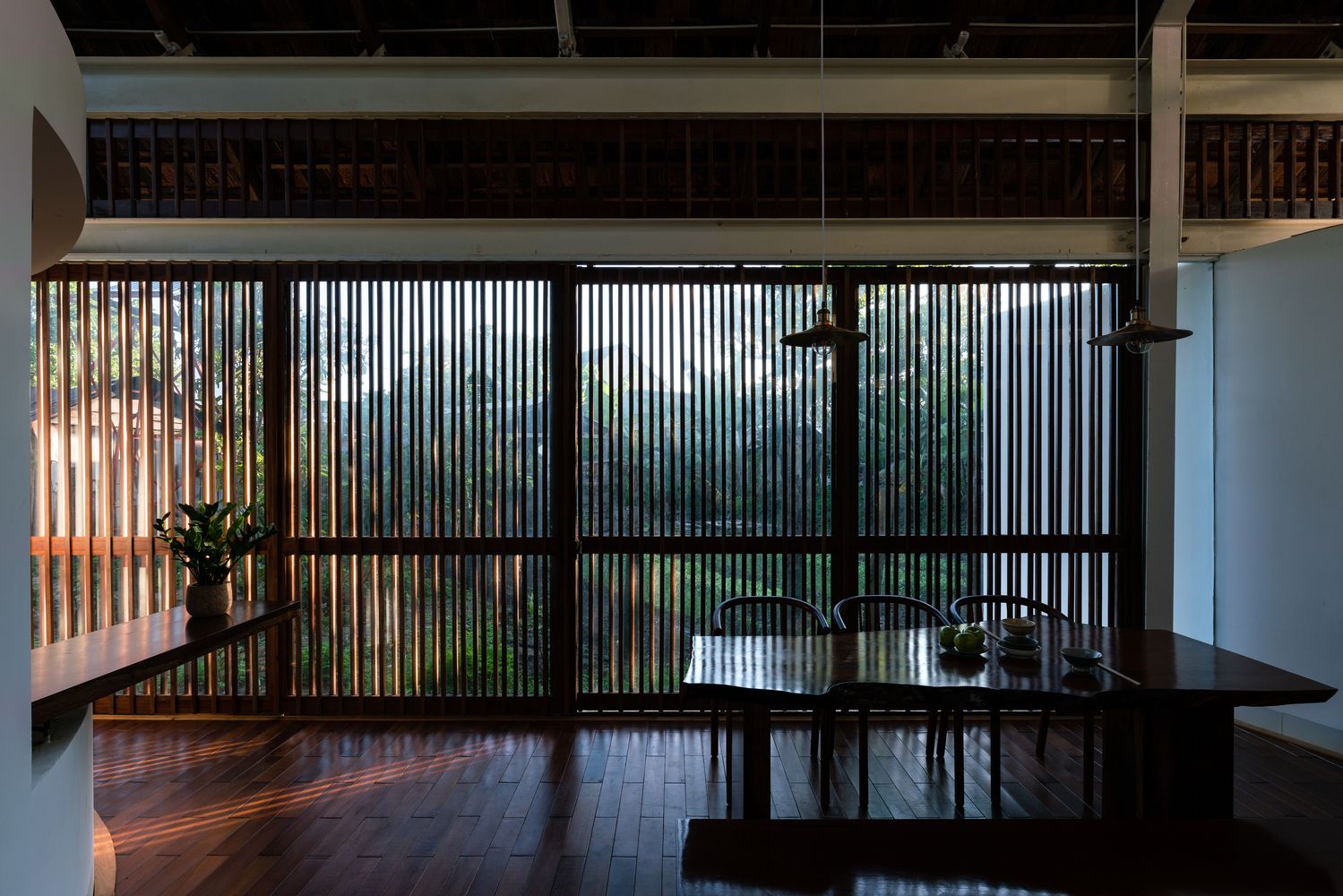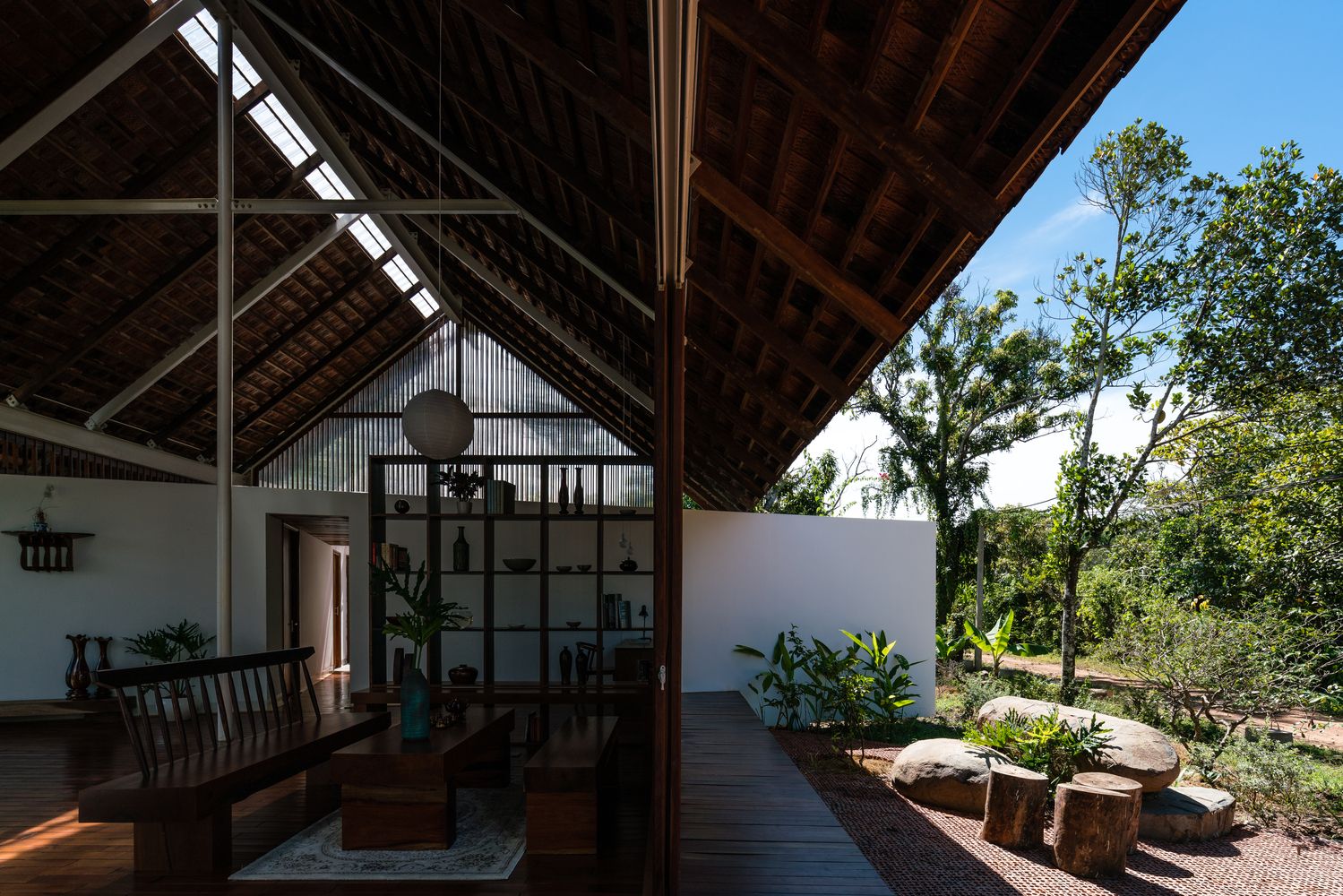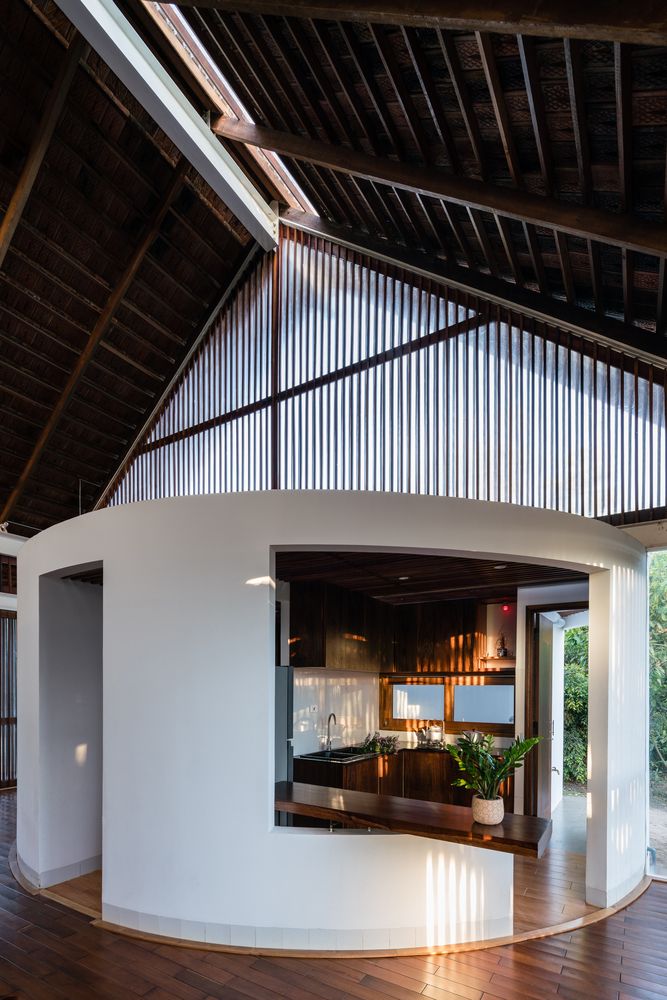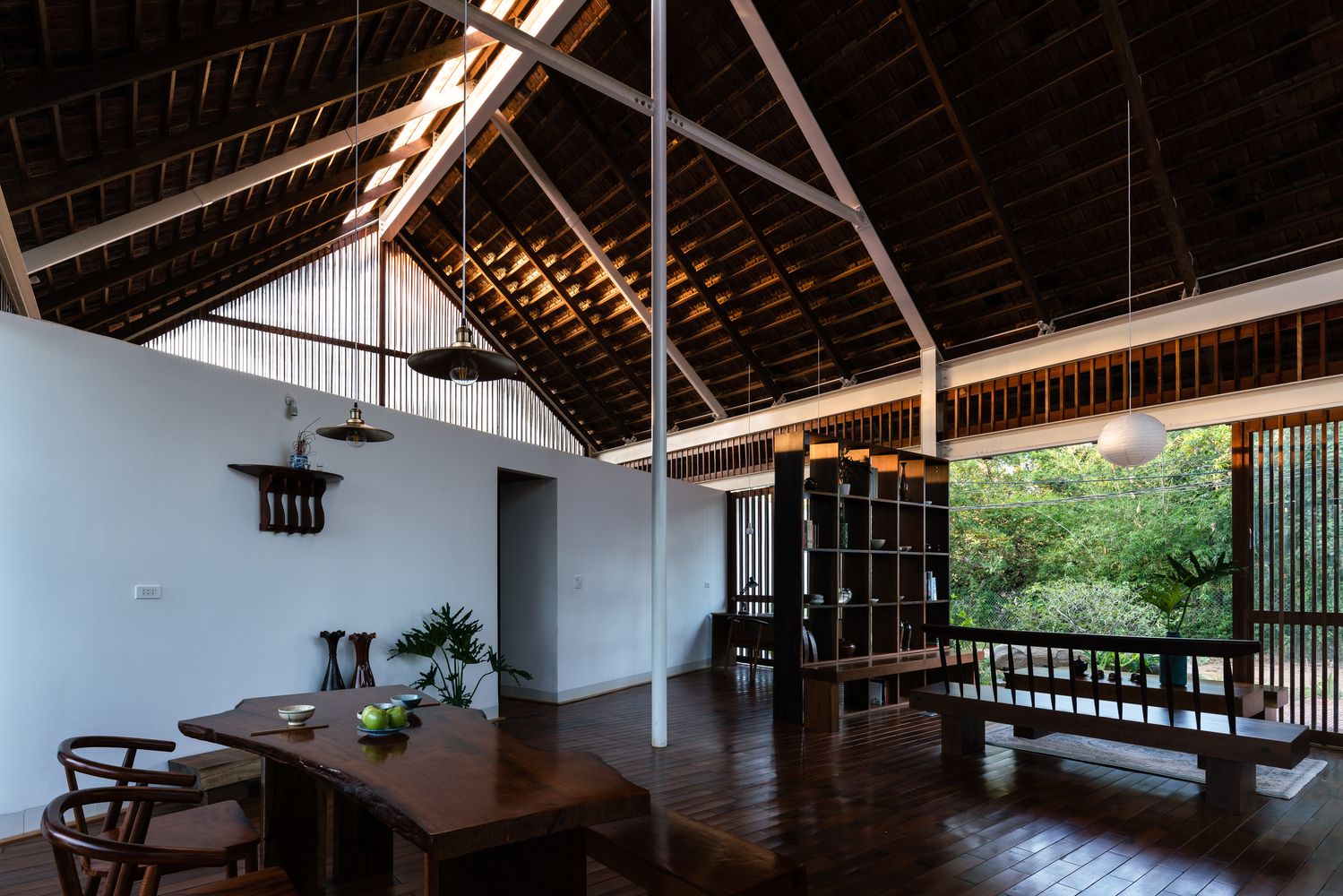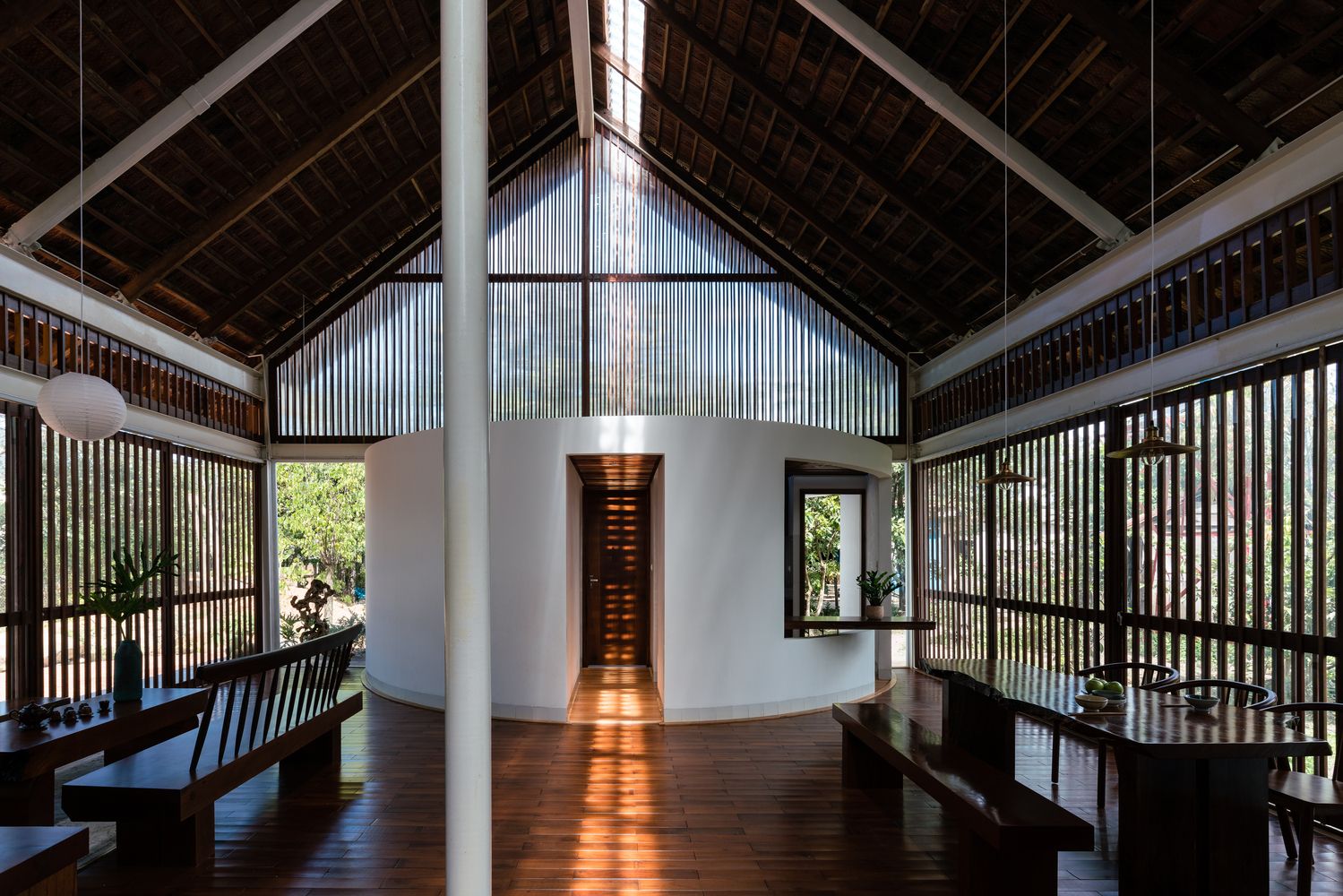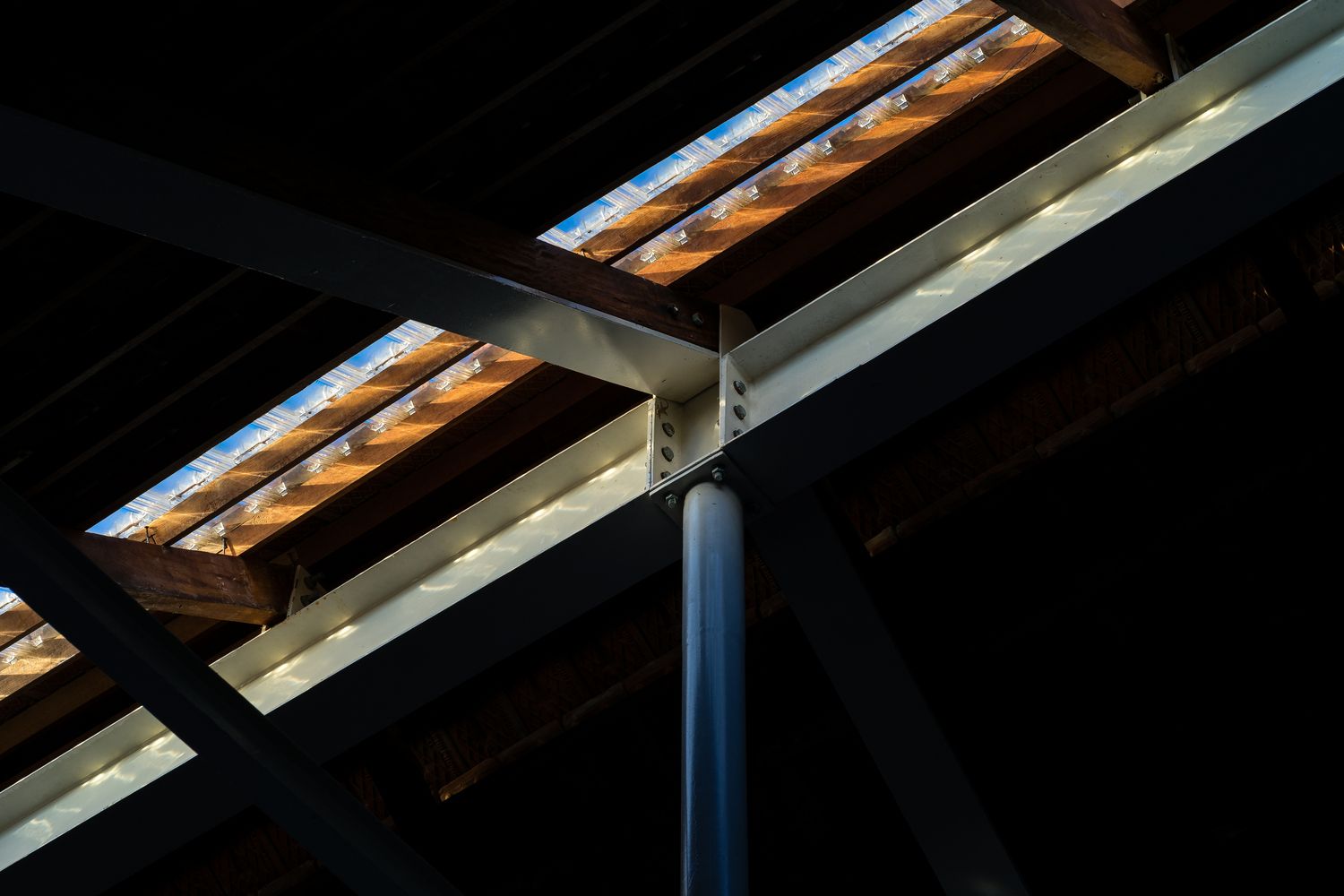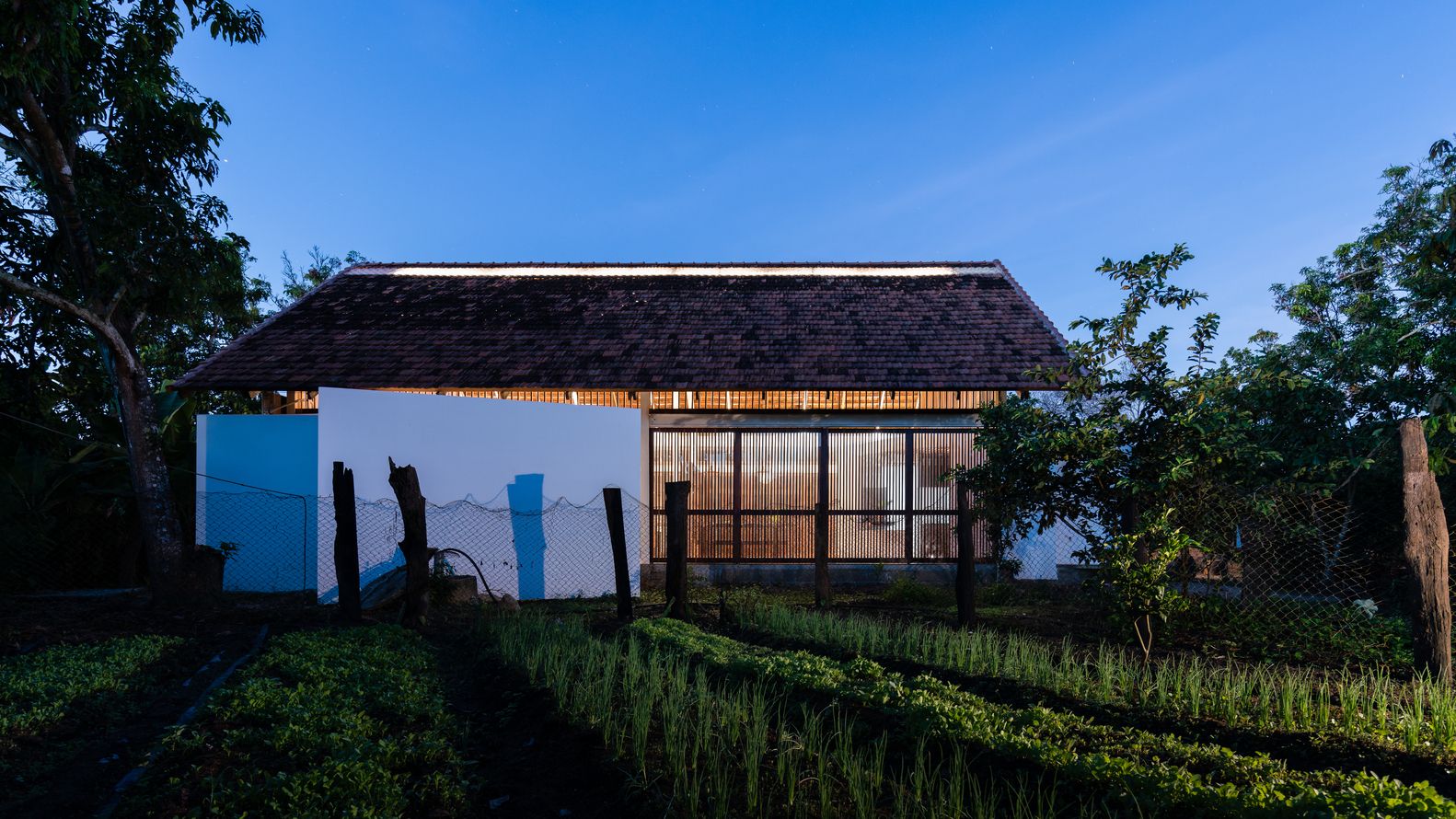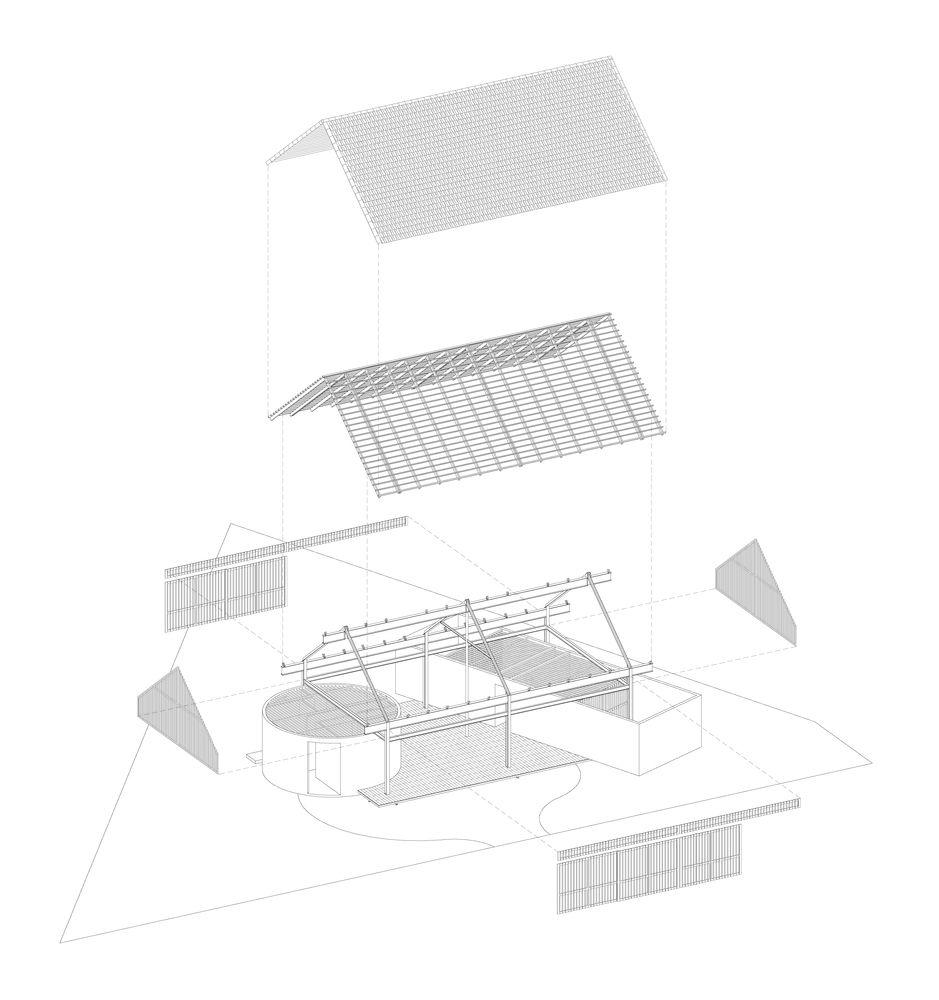 [Photos by Quang Dam via ArchDaily]
---

Related Articles:
---