The five-story building, which includes a cinema, a 900-seat auditorium, large conference rooms, space for club activities, libraries and free areas, was praised for its eco-friendly design.
The student culture center at Vietnam National University-Ho Chi Minh City (VNU-HCMC) in Thu Duc District received an award in the category for "realized" projects at the 35th World Architecture Awards (AWA). Selected by a global community of architects who have at least one public project open to the public, the award "highlights and recognizes remarkable projects that have the potential to inspire exciting questions about contemporary architectural discourse."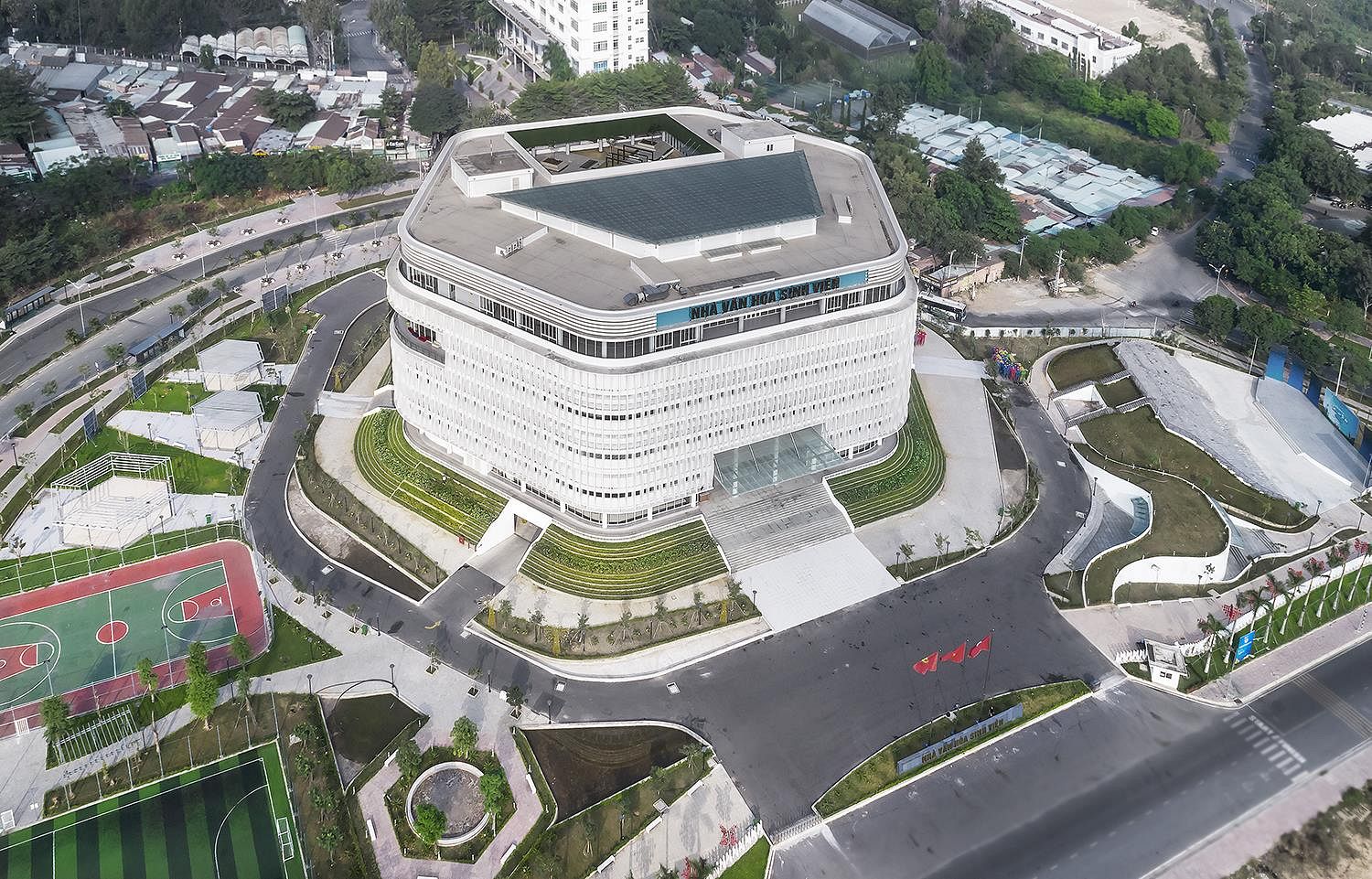 Lead architect Nguyễn Trung Kiên, supported by Japanese architectural chief Shatoshi Shimizu and architects Lê Nguyễn Hương Giang, Yuriko Nitto and Jumpei Shirai, designed the project in 2014. It opened its doors to students in the educational village in October 2019 at a building cost of VND420 billion (US$18.1 million).
In the planning phase, the team behind the edifice emphasized sustainability in the form of minimizing power consumption, reducing heat absorption, and taking advantage of natural light and wind for temperature regulation. The result is a hexagon-shaped structure that lets light enter from nearly every direction. A large, open center to the structure facilitates the dissipation of hot air, while a green roof collects water and guards against solar radiation.
Have a look at the award-winning building below: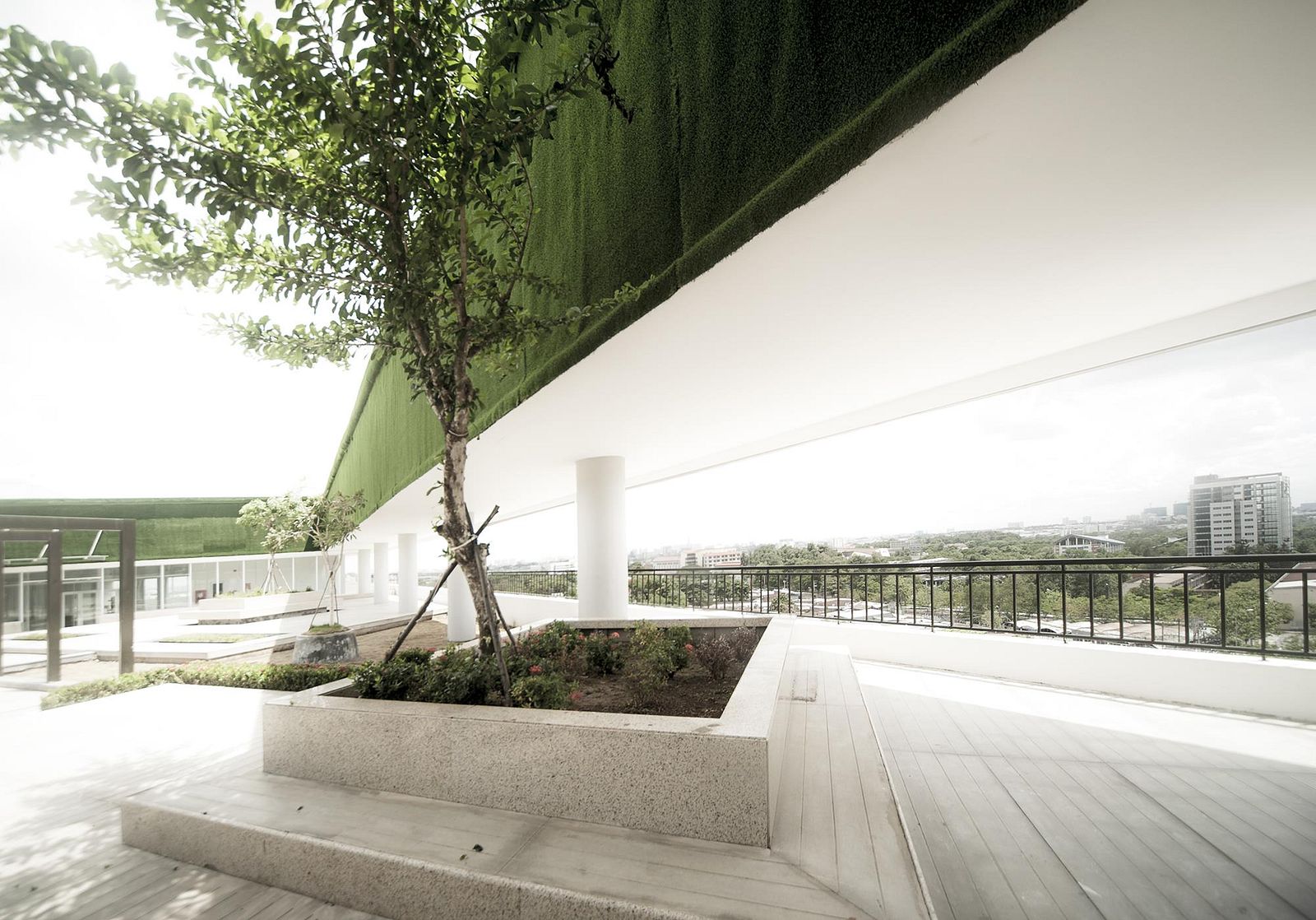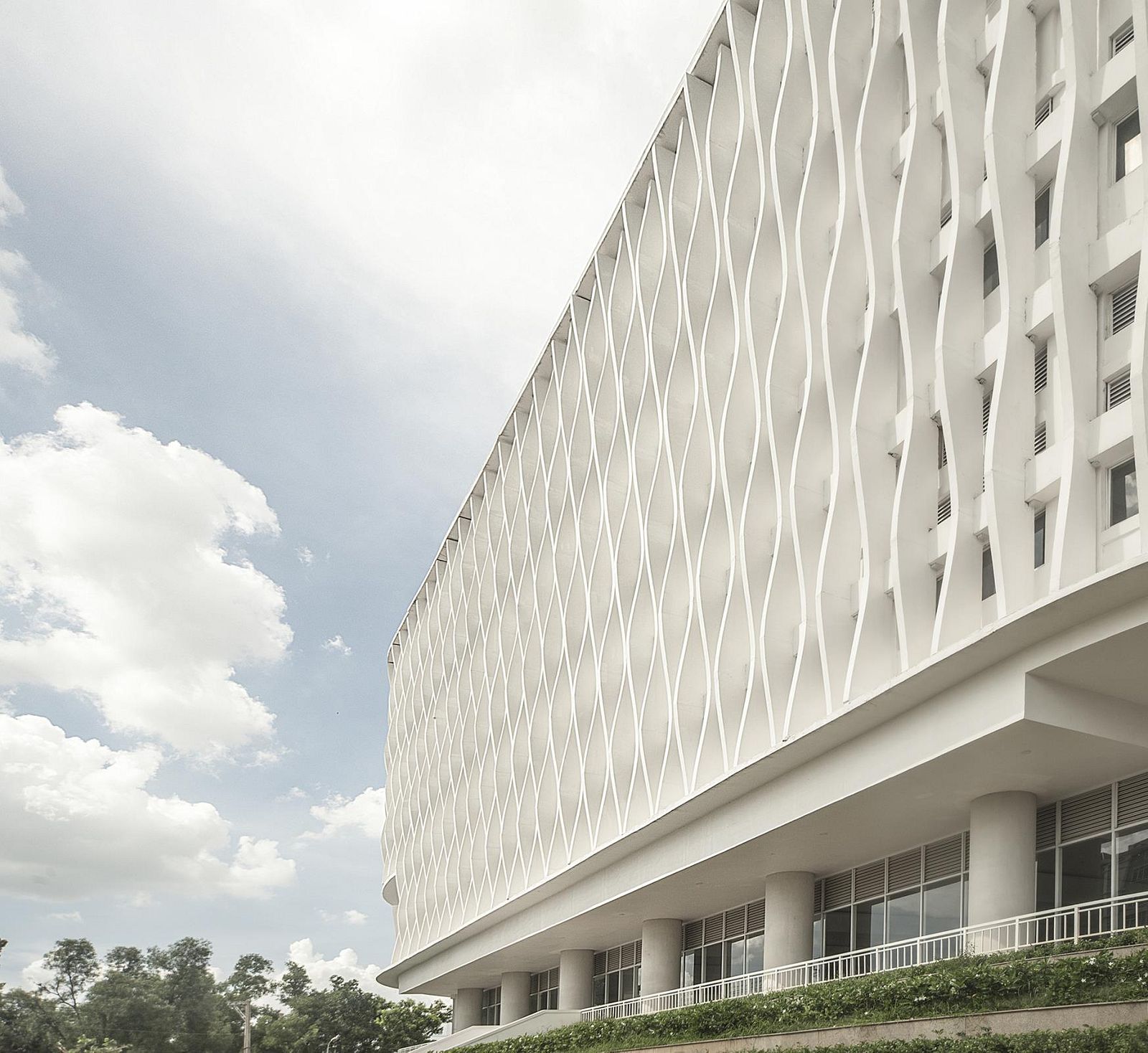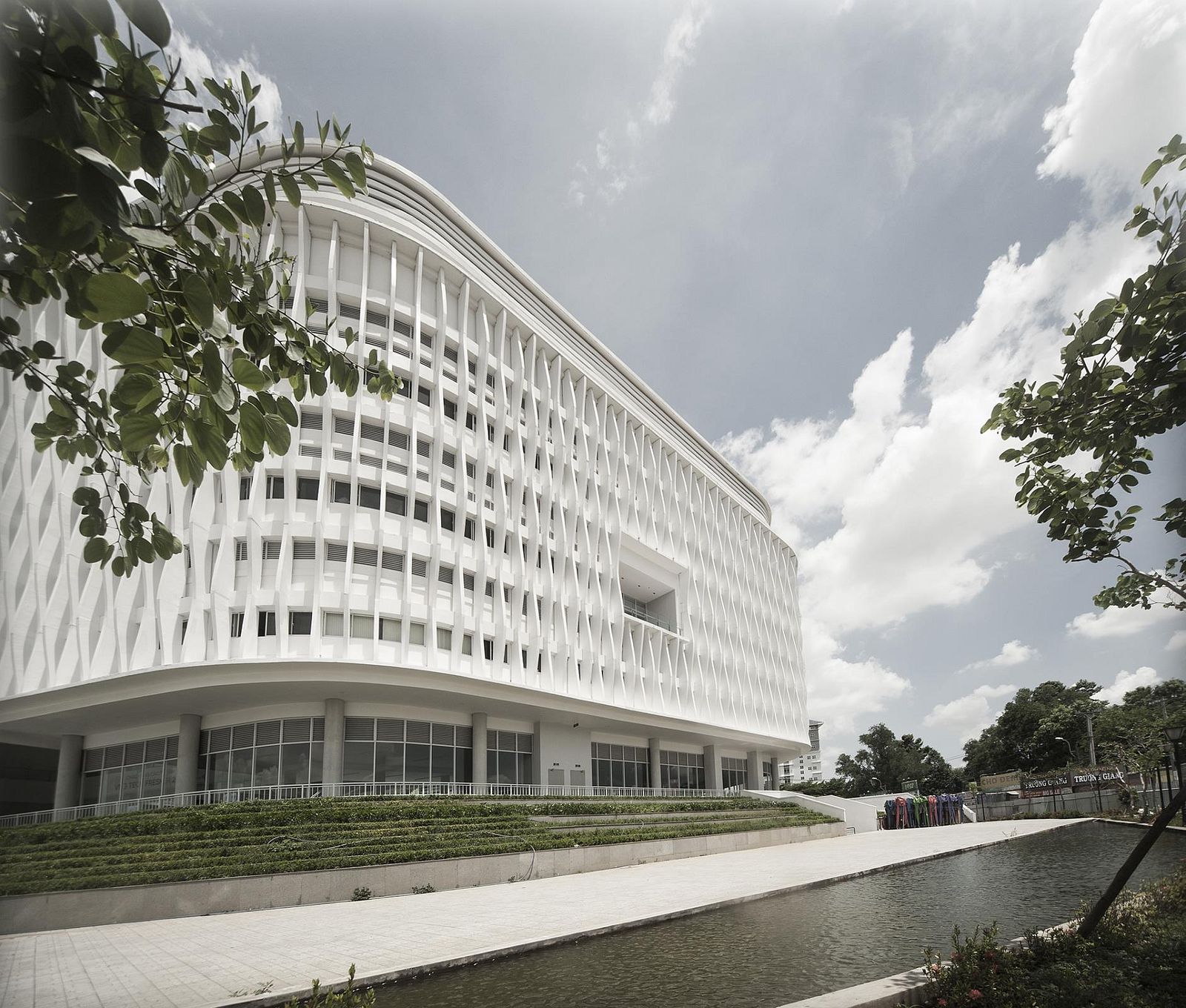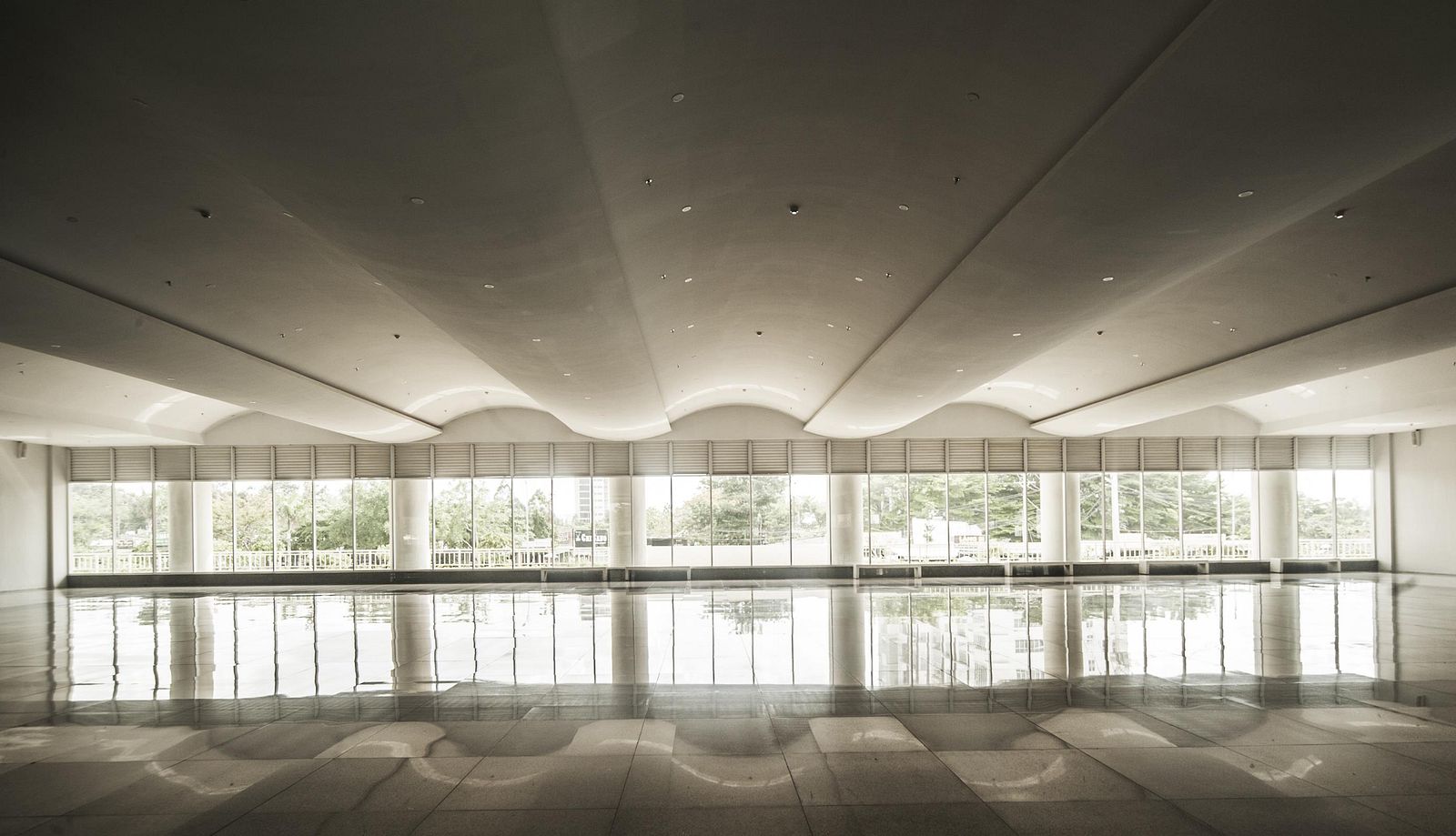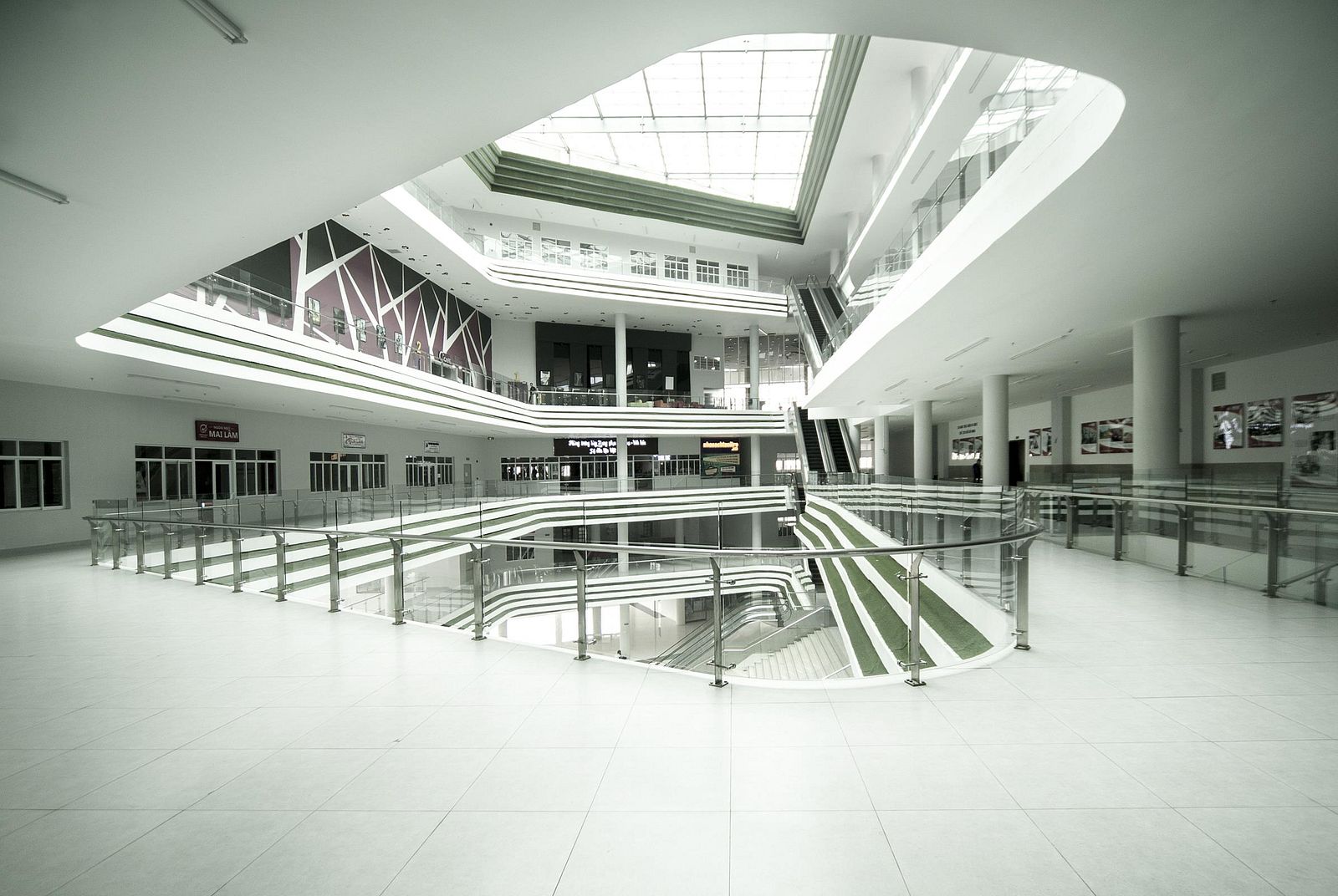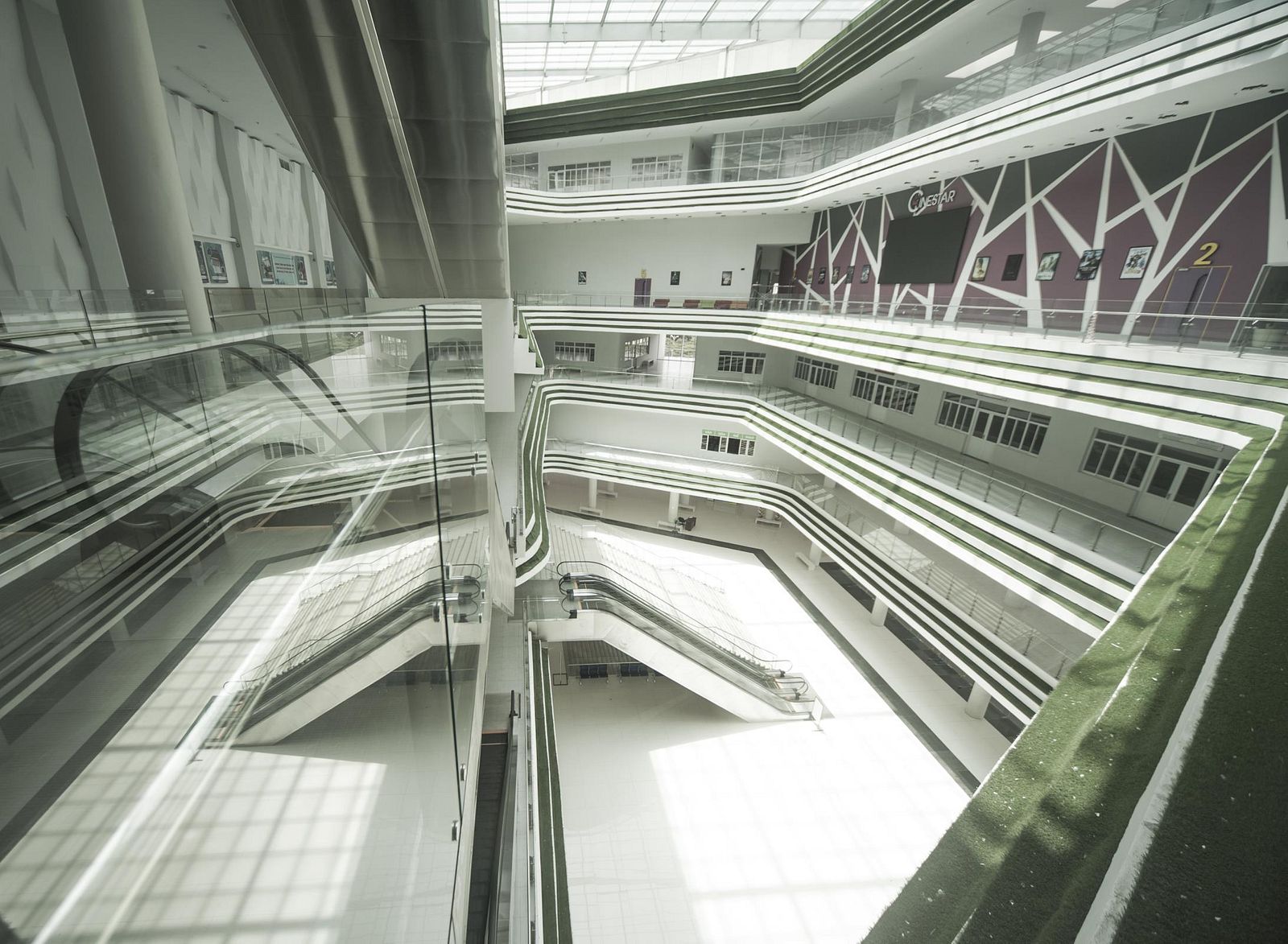 [Photos via World Architecture]