Concrete jungle < actual jungle.
Have you ever been walking in the city, navigating the endless series of pockmarked concrete walls, listening to your footsteps falling on the pavement with a soulless thud that harmonizes with car horns and construction clamor, when you catch your own reflection in a windowpane? Do you recognize yourself as a living organism, little different from a wild bird or fish, or have you become an industrial cog lodged in the horrific machinations of the urban landscape? Does the experience compel you to reconnect with nature to remind yourself of your humanity?
Mango Bay Resort in Phu Quoc seems perfectly suited to such a situation, as exemplified by their new spa designed by P.I Architects. Consisting of two rooms for treatment and two rooms for reception, changing, and showering, the spa is built around an artificial pond. Earth walls, wooden louver doors and windows, and thatched roofs contribute to the rustic aesthetic the resort prides itself on. The architects claim to have worked to avoid disrupting the surrounding nature as much possible when constructing it, and with one exception, all of the landscaping uses plants endemic to the tropical island.
Take a gander at the green-filled spa below: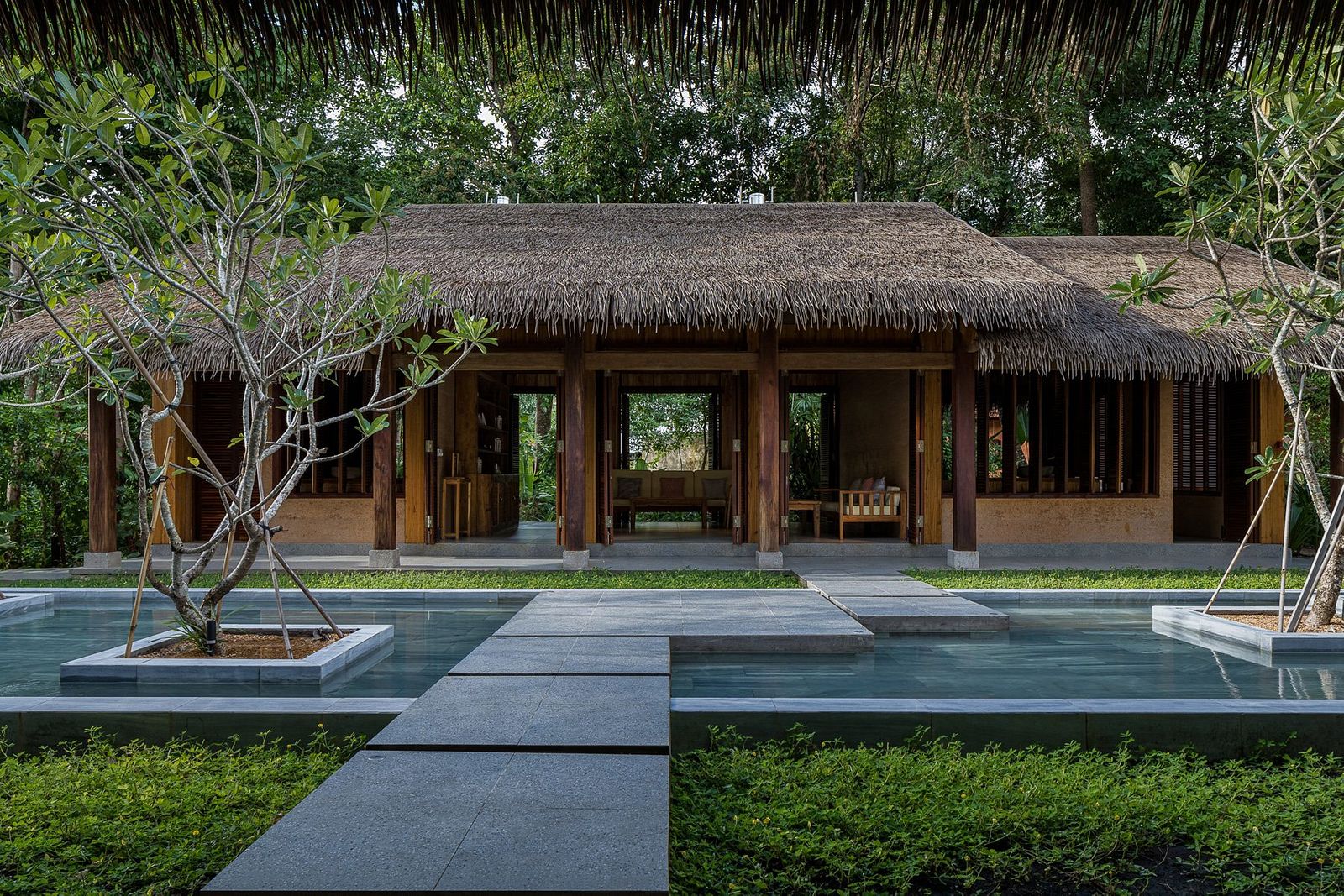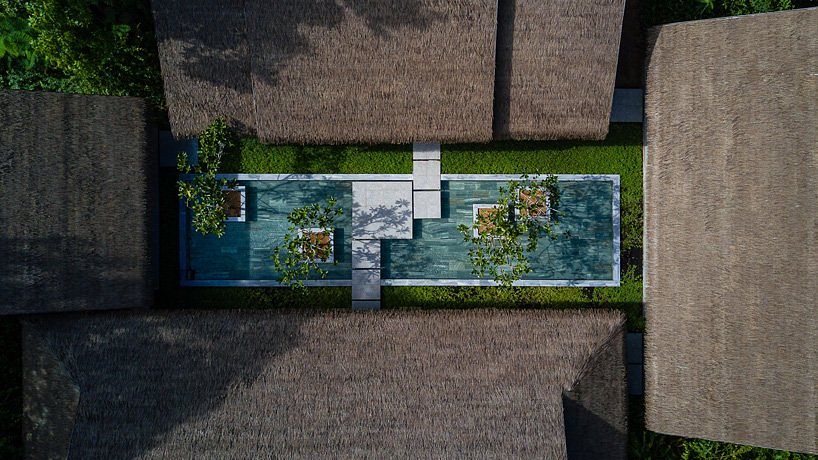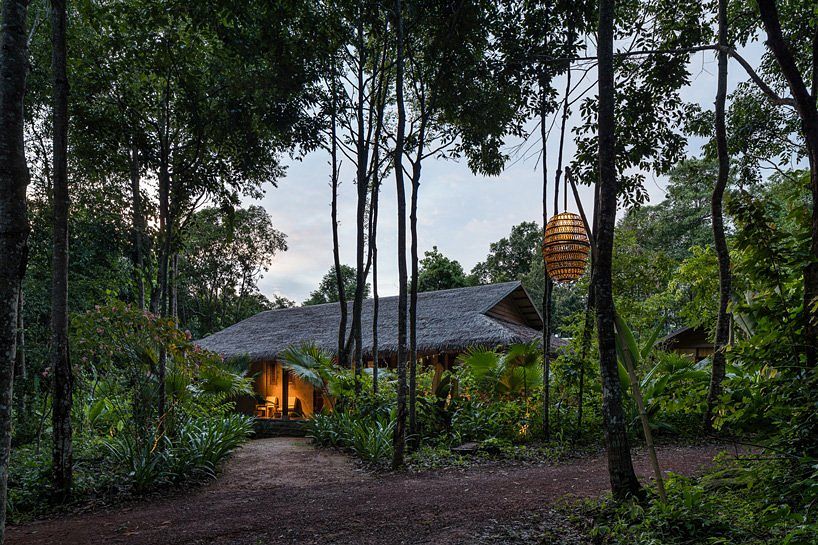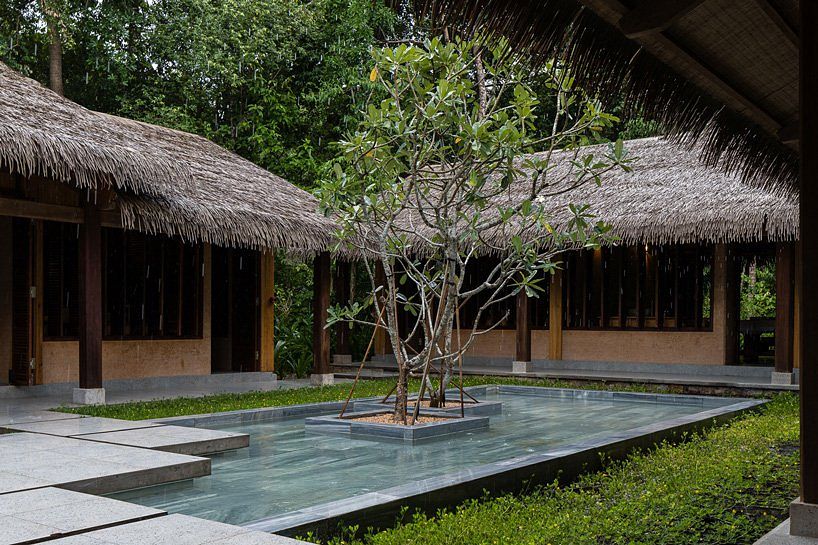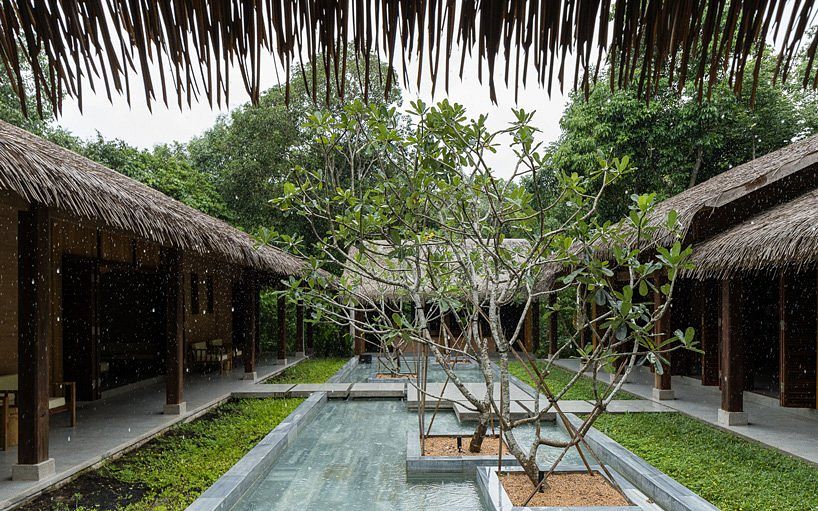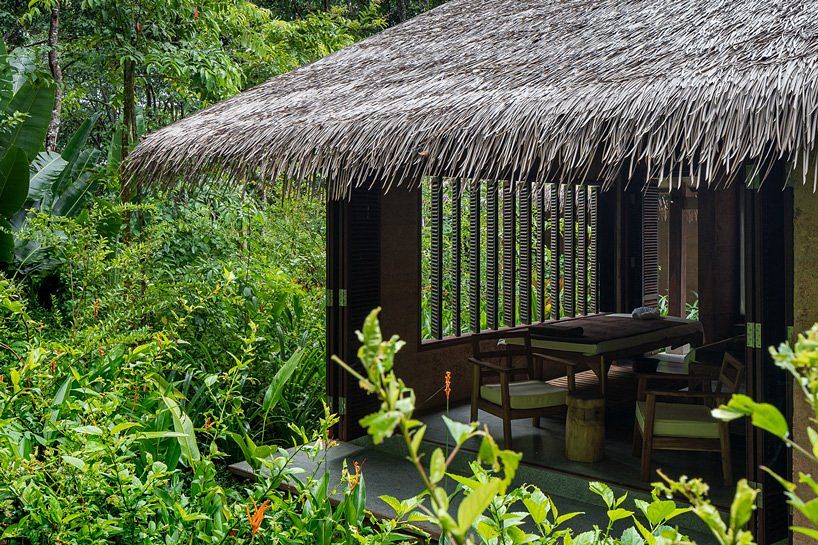 [Photos by Quang Tran via Design Boom]