Who says you can't combine work and play?
This two-story shophouse on Saigon's Nguyen Cong Tru Street is akin to a geode. Its rather drab exterior hides dazzling colors and mesmerizing details.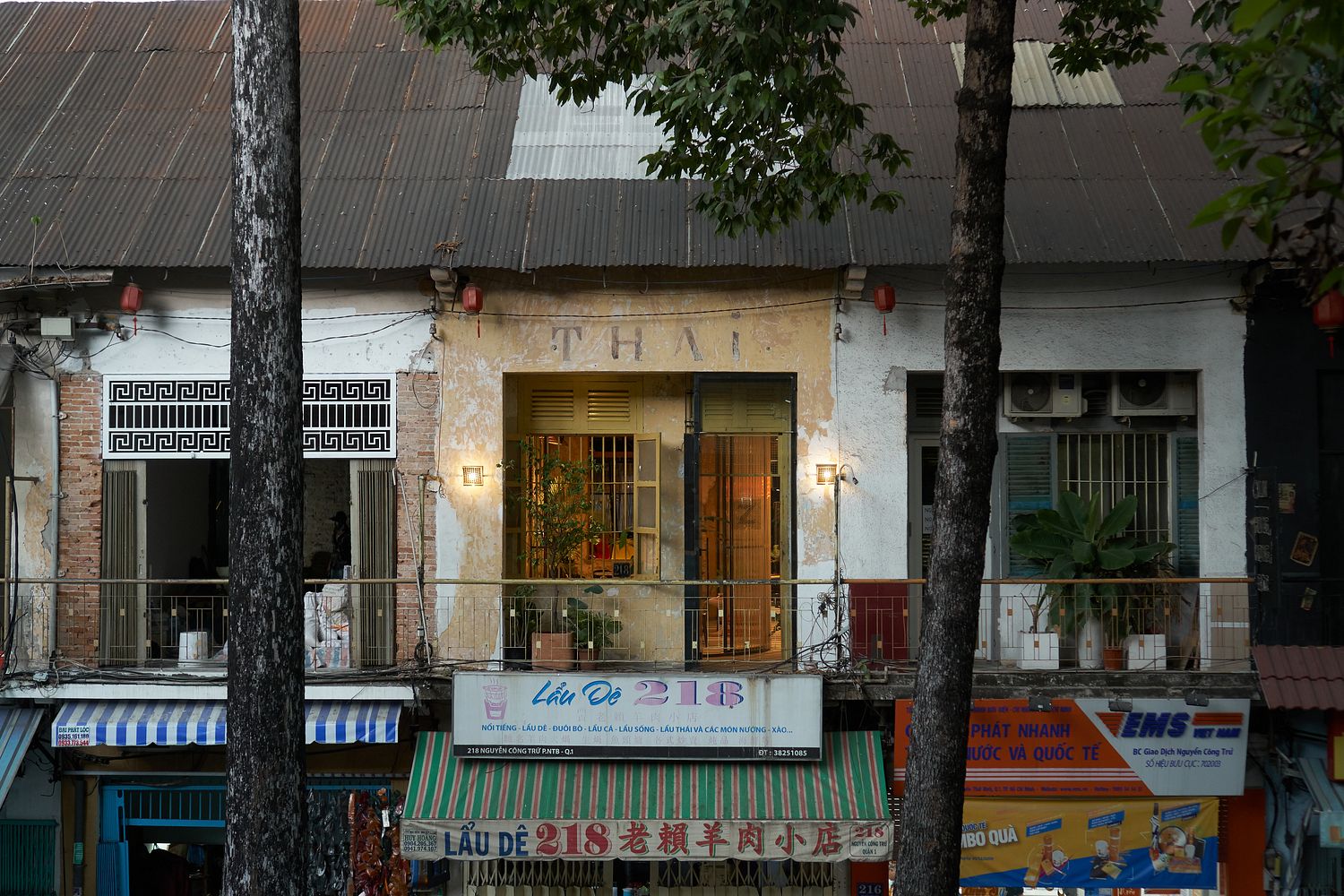 Local architects sgnhA renovated the building for a young creative company that wants to use it as a working space for their cinematography and advertising jobs, but also a place to host live DJs, exhibit art shows, screen movies and serve coffee.
To meet the client's needs in style, they removed old cement to expose the structure's original plaster walls while retaining the original windows and doors. Sliding translucent polycarbonate panels can divide the room into spaces as needed for different uses. Red and blue plastic benches and reclaimed wooden furniture complete the retro-chic look.
Have a look at the photos below: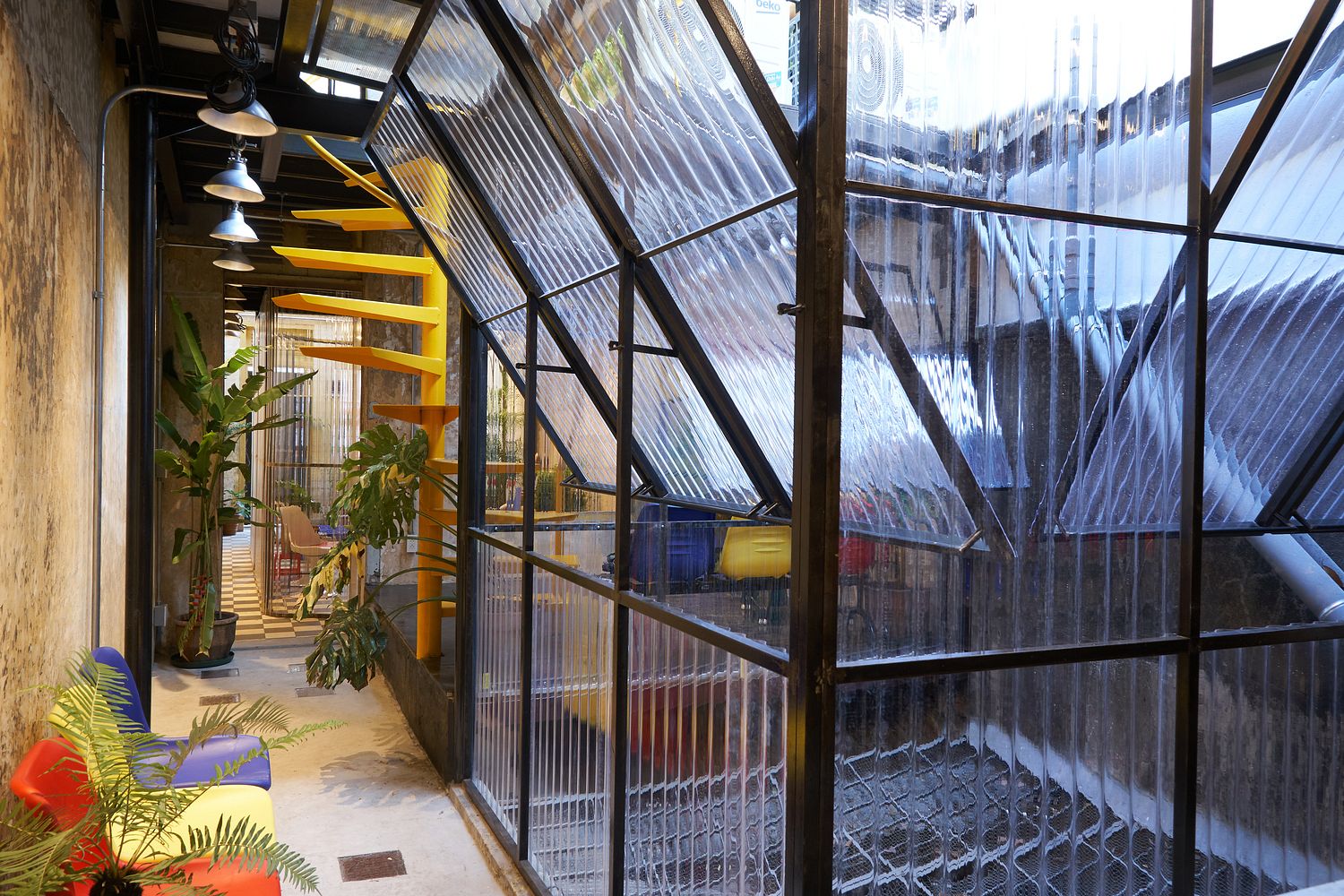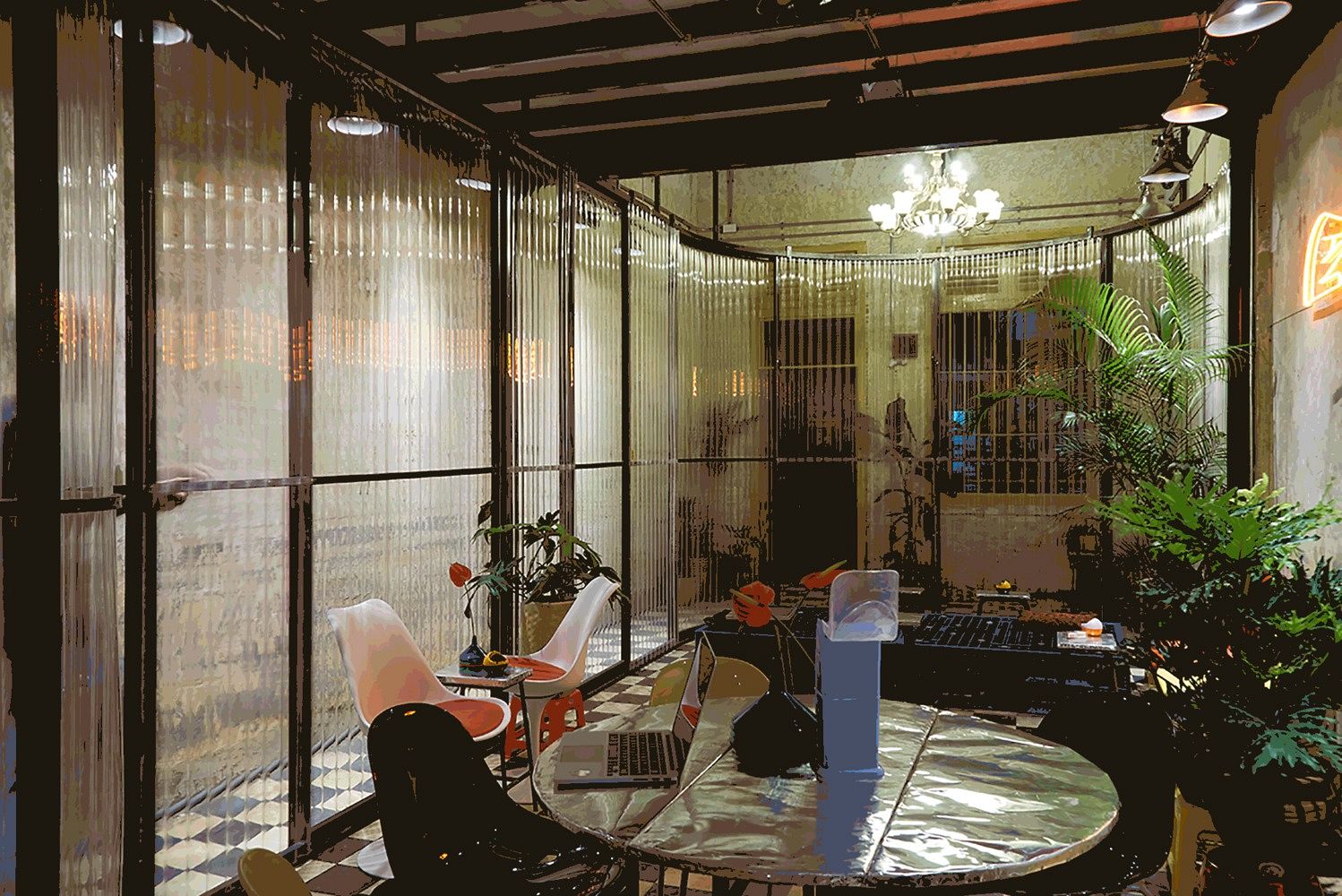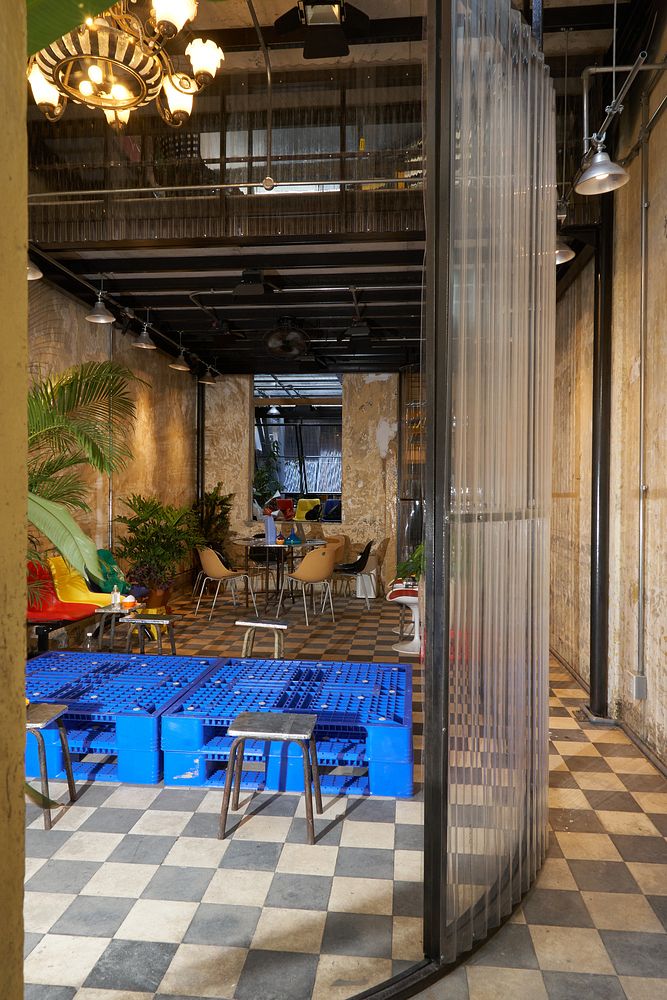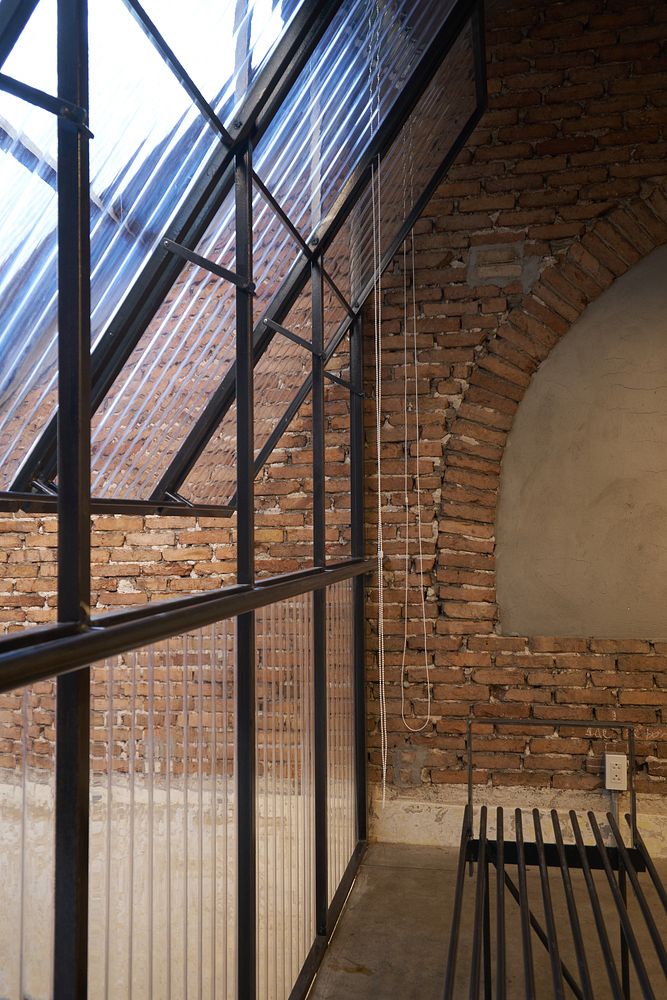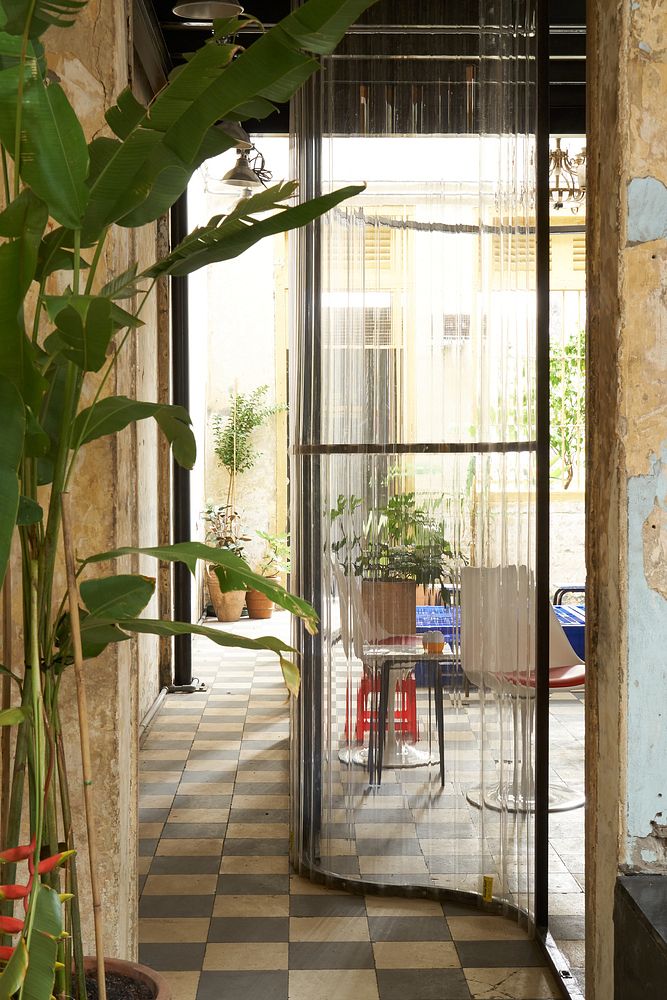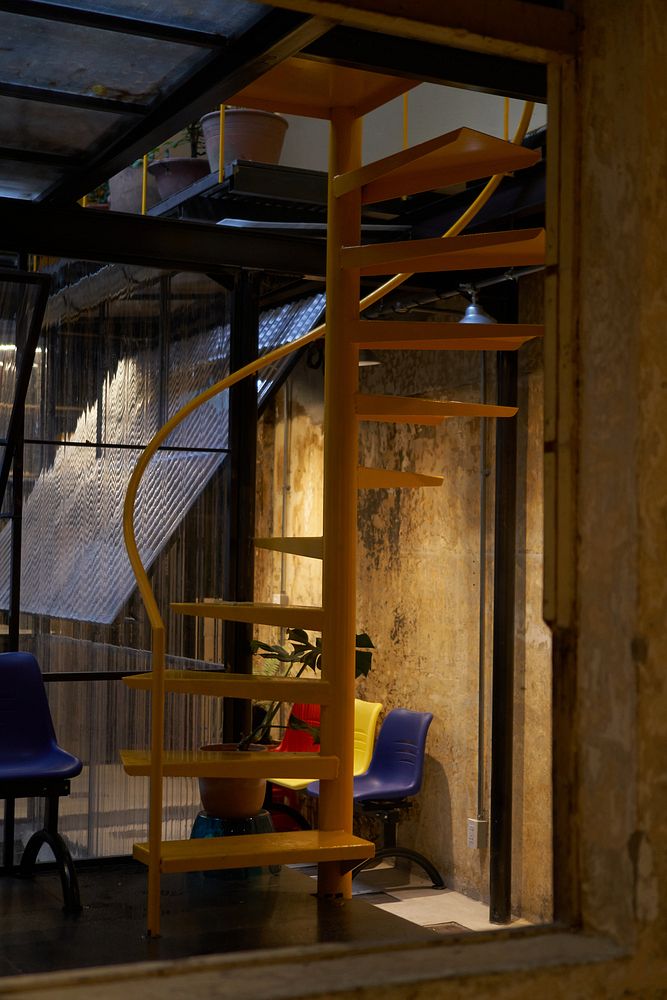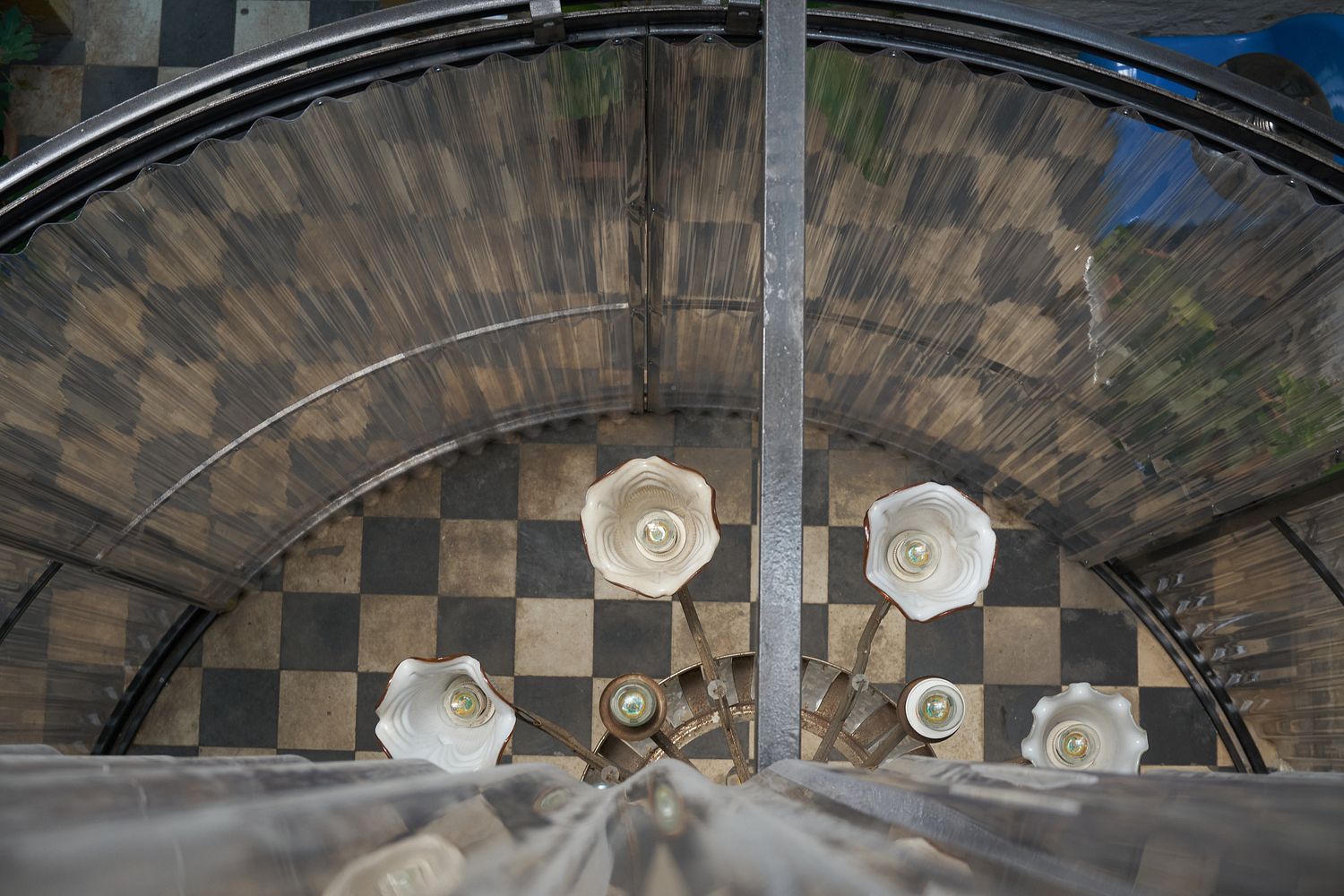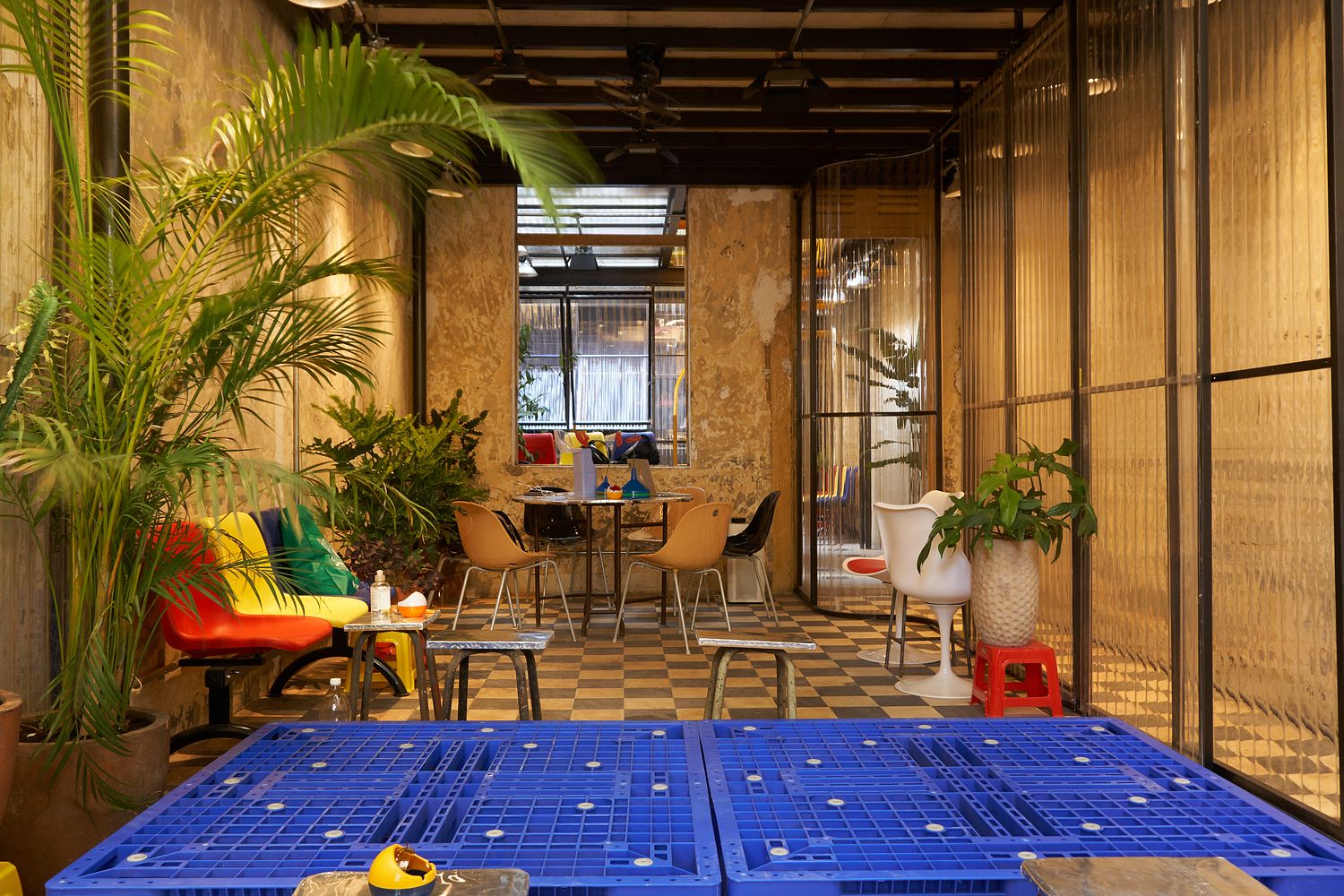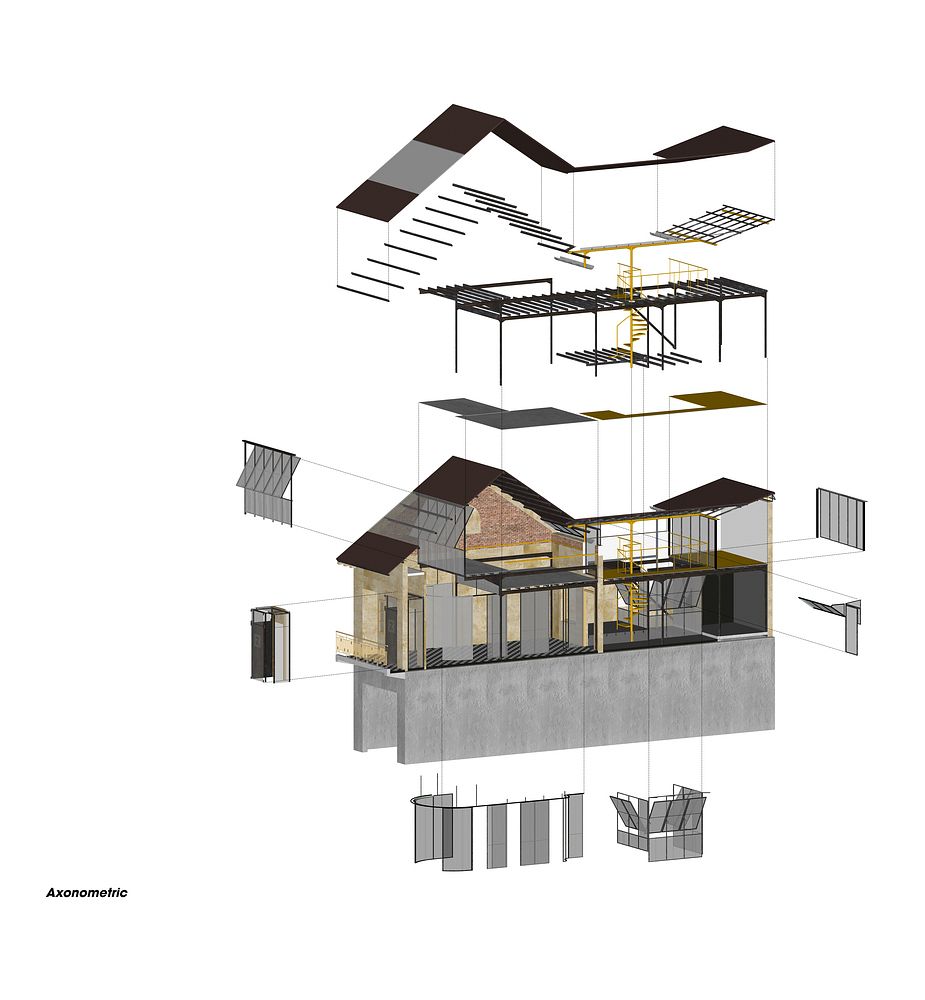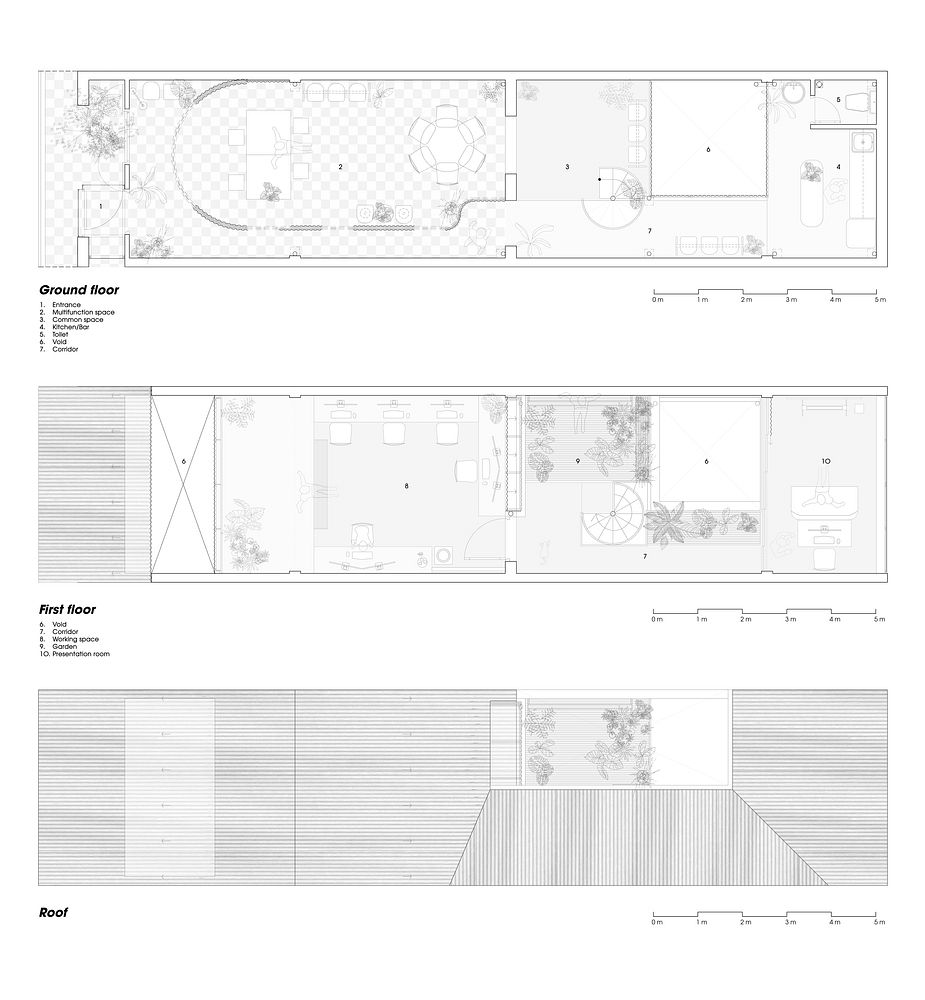 [Photos by Duong Gia Hieu via ArchDaily]