There is a global architectural trend of designing buildings in harmony with nature, and Vietnam is no exception to this movement.
Though not a perfect example of organic architecture, the Viettel Academy Educational Center, carefully designed with green spaces, is a good example of the trend here.
The 12-block complex, designed by Vo Trong Nghia Architects, is in the Hoa Lac Hi-Tech Park, which is located about 30 kilometers from the center of Hanoi, Dezeen reports.
The upper floors of the twelve individual blocks are connected with each other by elevated walkways, bridges and roof terrace spaces made from concrete. While not only providing circulation for the building, this dramatically creative design also helps to shade areas of the ground floor, protecting people from sunlight and tropical weather.
Another highlight of the complex is its walls, built using locally made red bricks, which create a monolithic structure presenting a solid and rustic natural presence. Between them is a shallow pool system that helps to regulate the microclimate. More interestingly, the roof gardens and hanging gardens on different buildings are also designed to bring students closer to nature.
Take a look at this unique design below: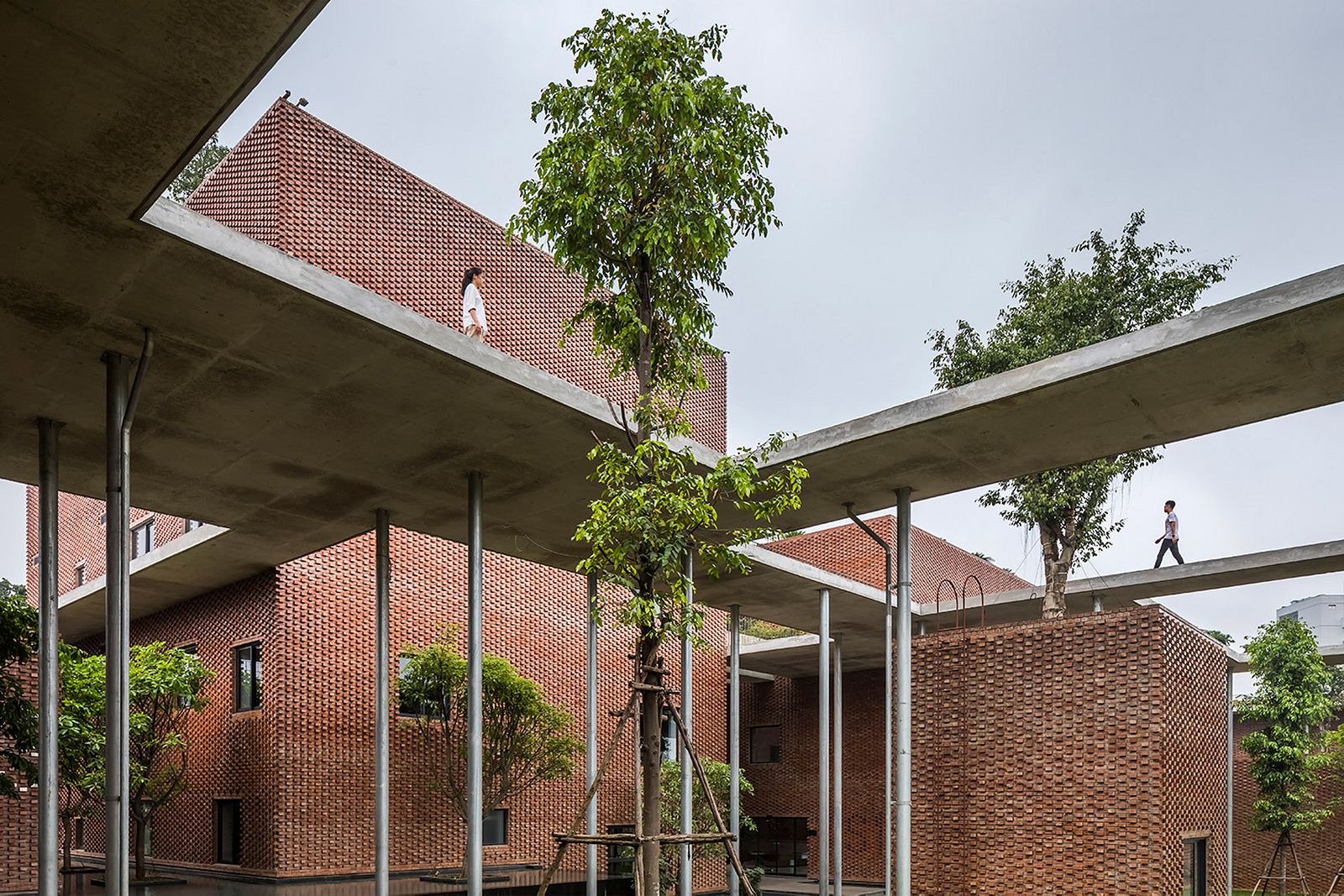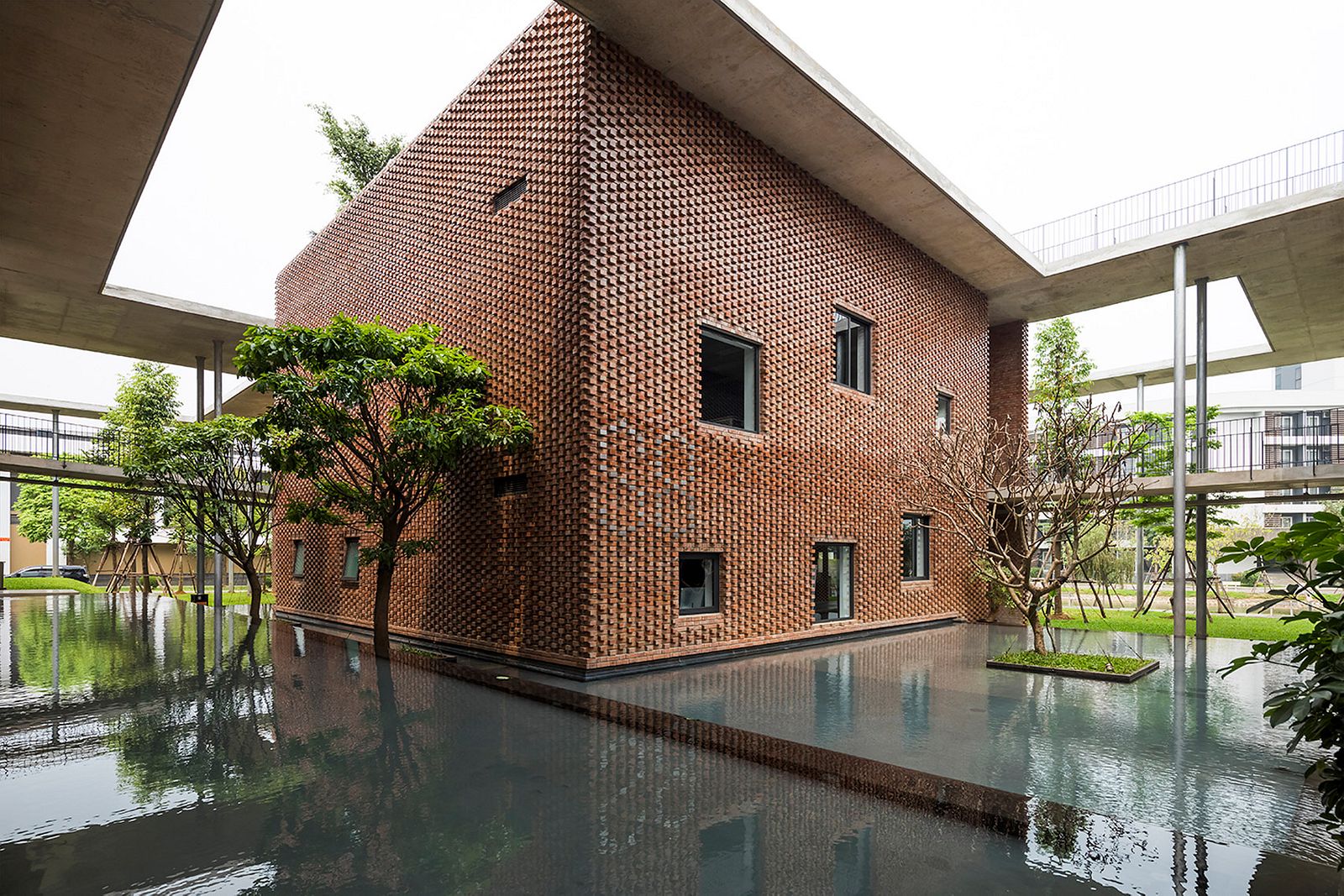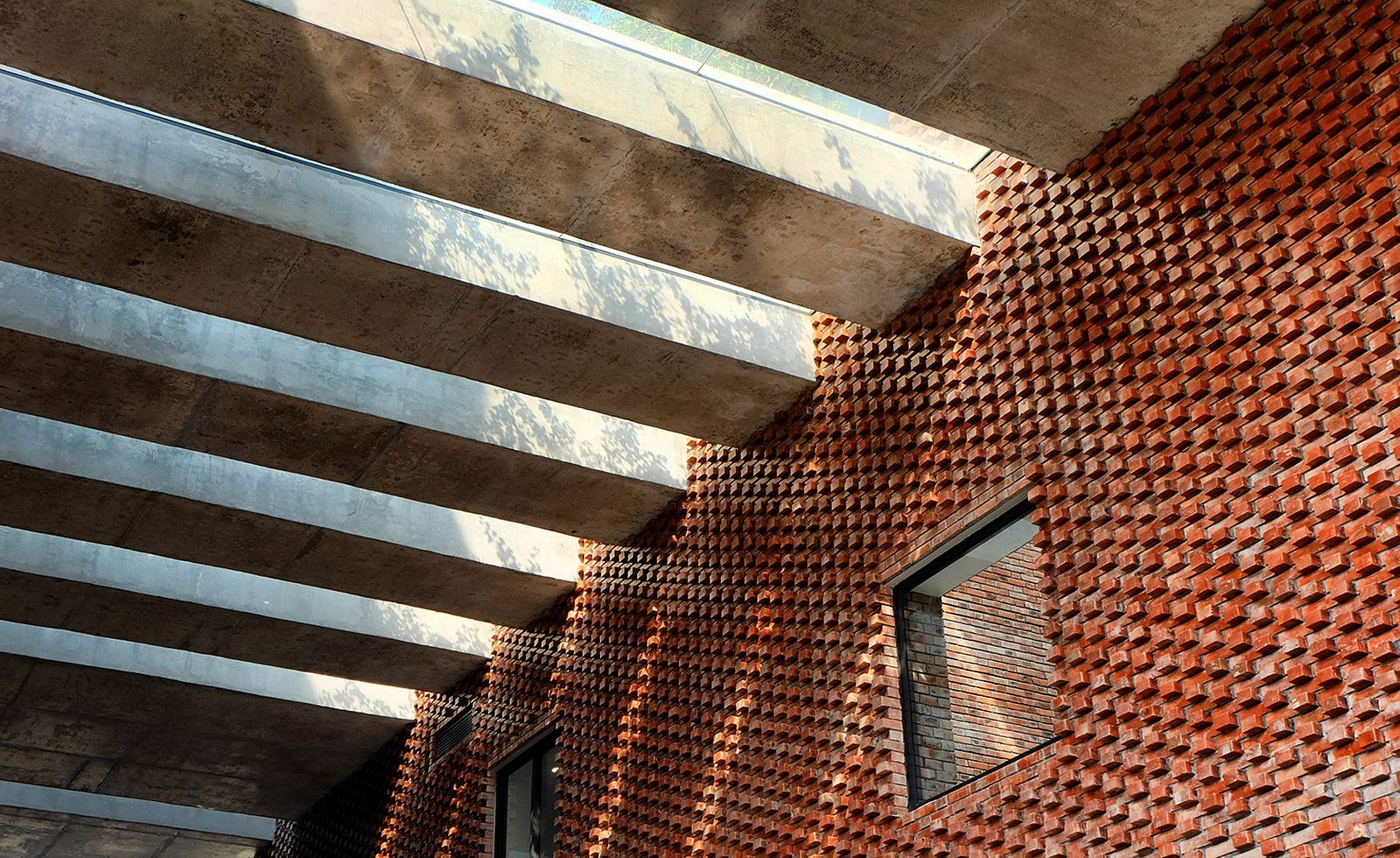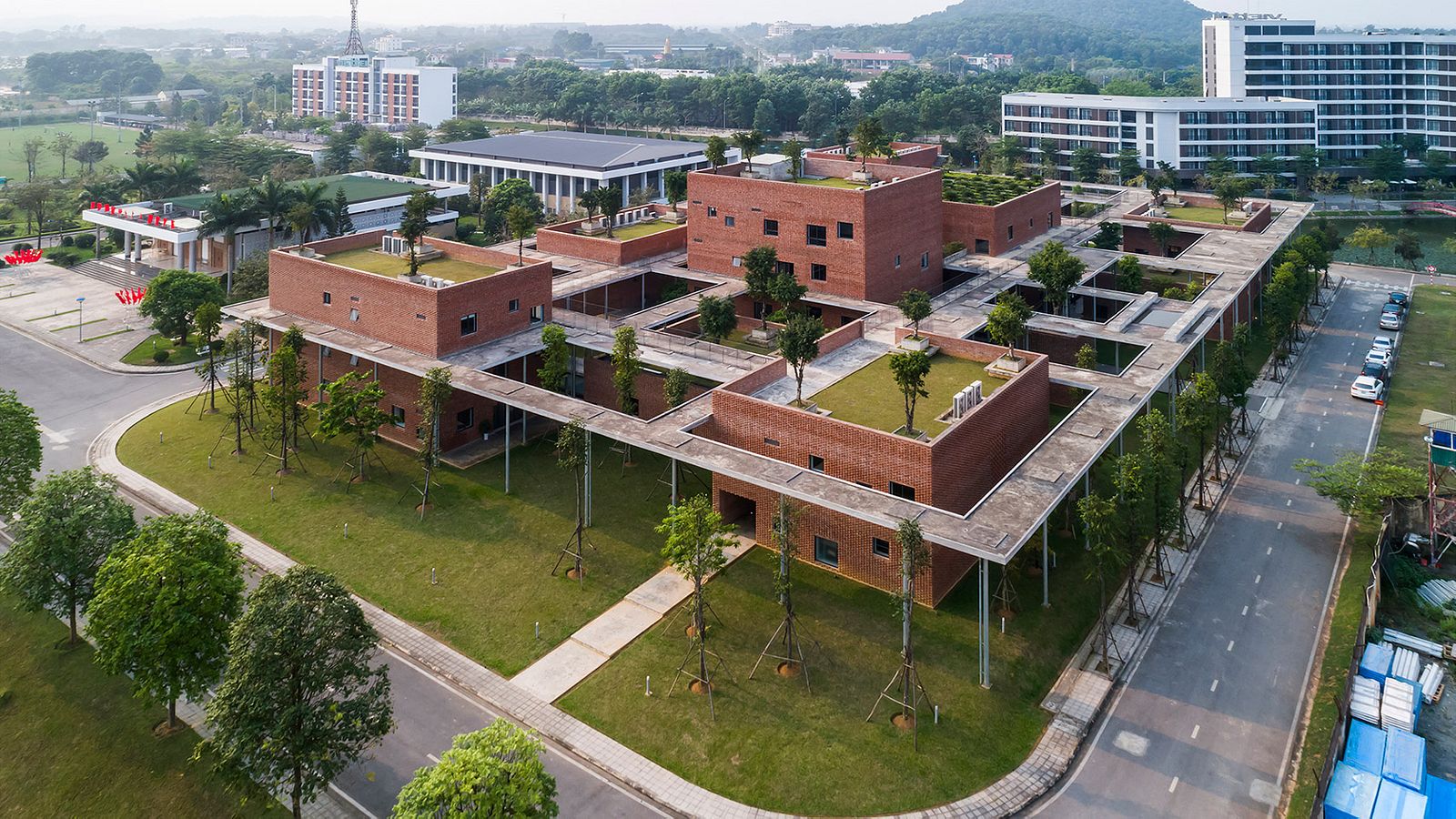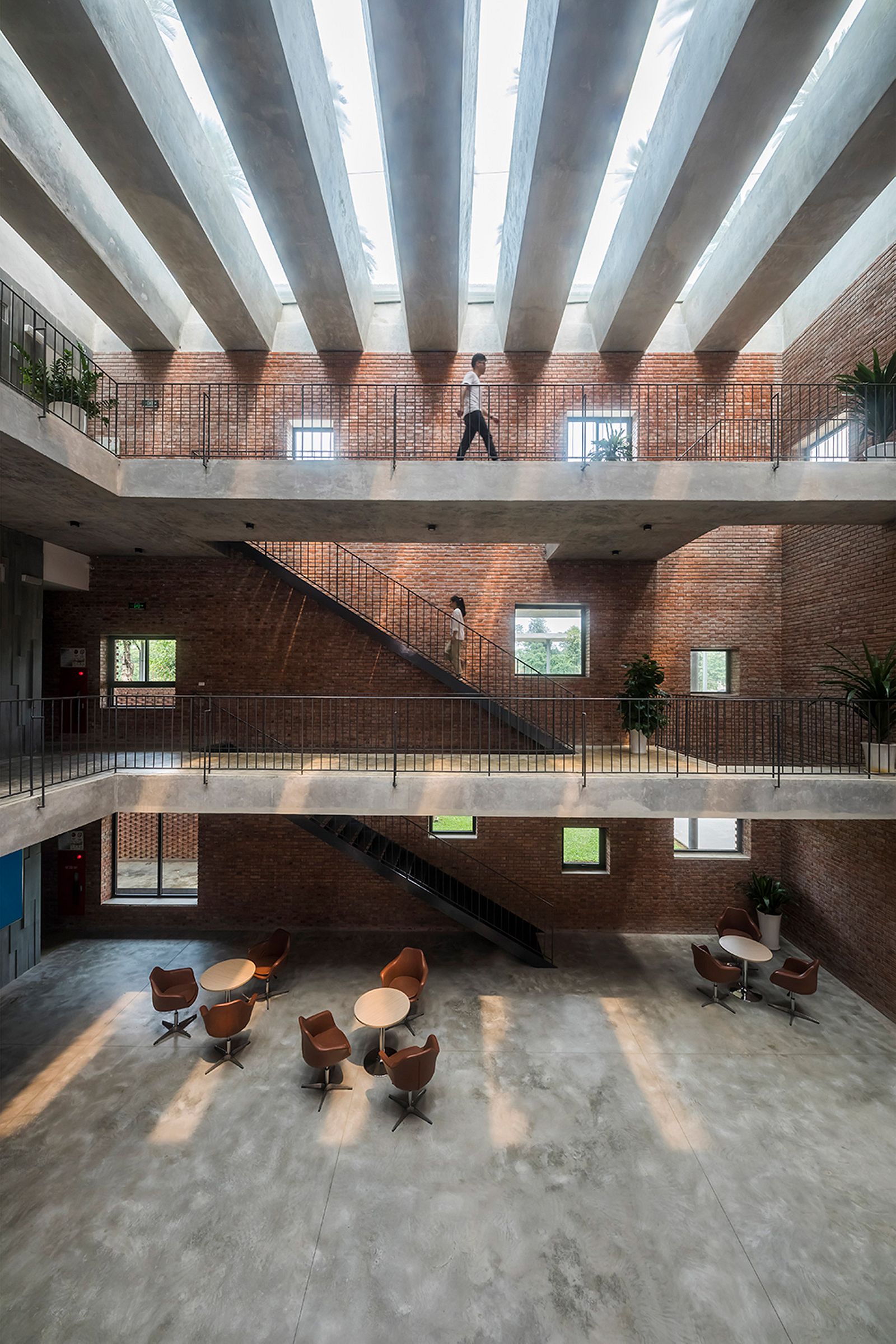 [Photos by Hiroyuki Oki via Dezeen]
---

Related Articles:
---