Faced with the restrictions of rigid urban planning rules, school building projects in central areas of cities often have limited control of their land usage and surroundings.
Read the article in Vietnamese here.
Situated in the populous district of Cau Giay, Hanoi, Sunflower Kindergarten was presented with the same dilemmas as development for the building began. The construction took place on a trapezoid-shaped plot of land whose view is obstructed by three neighboring skyscrapers.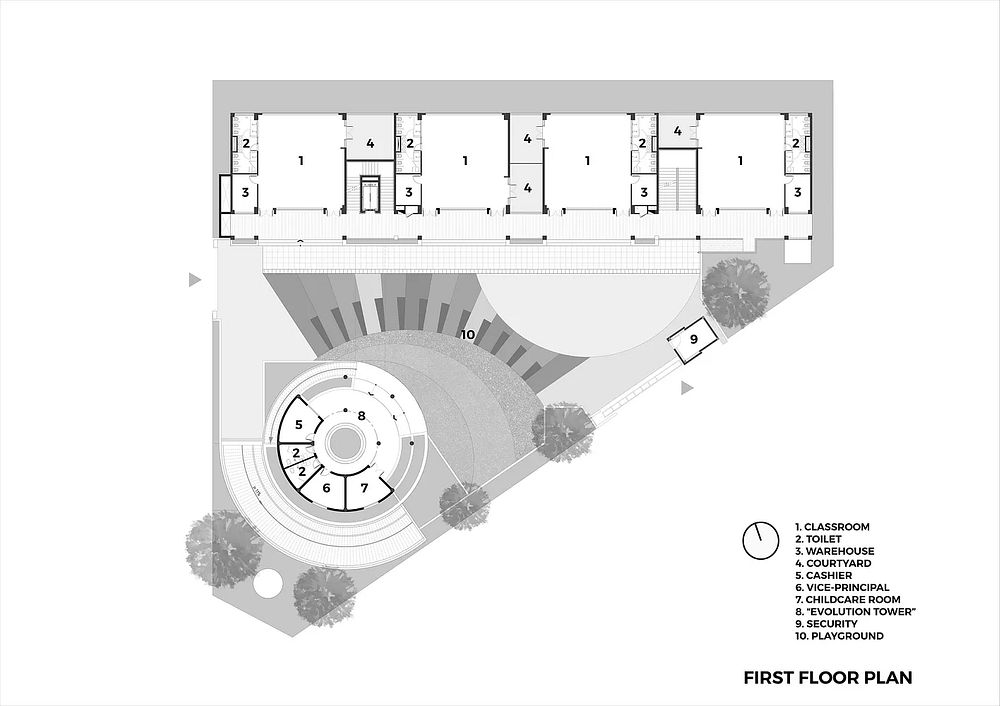 Rising to the challenge, the project's developer, Sunjin Vietnam, opted for a bold architectural design that maximizes the number of open spaces to provide an optimal educational setting for young children.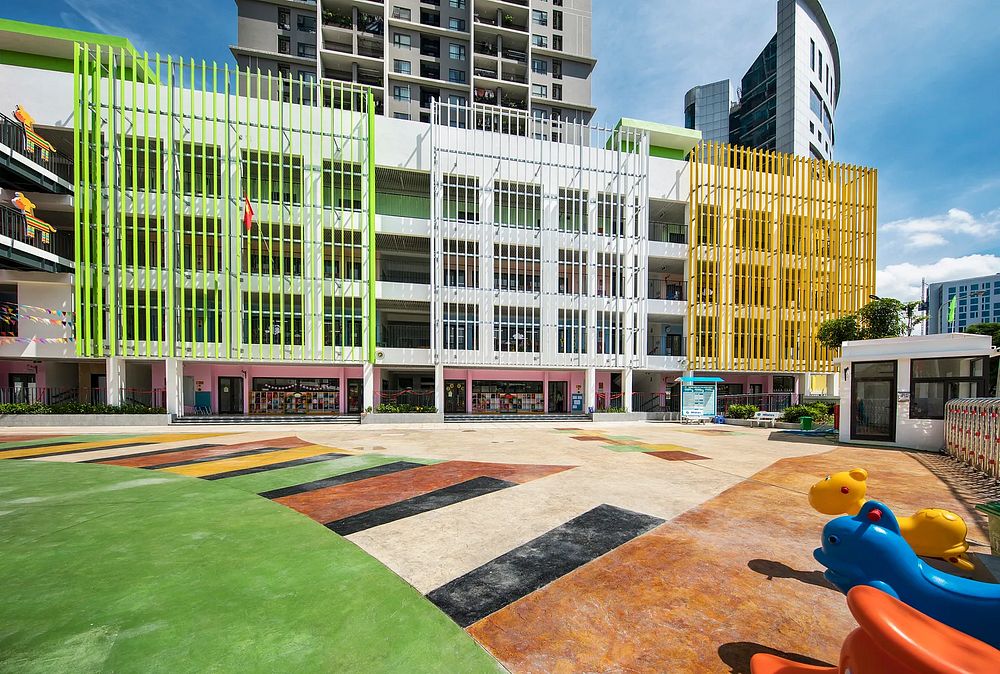 Taking into account the movements of the sun, the kindergarten's main building faces southward to catch and enjoy natural light. Classrooms are geometrical and arranged neatly in a row, connected by a shared corridor to promote interactions between students from different classes. Each floor also has its own color, which, when put together, creates an exuberant visual display.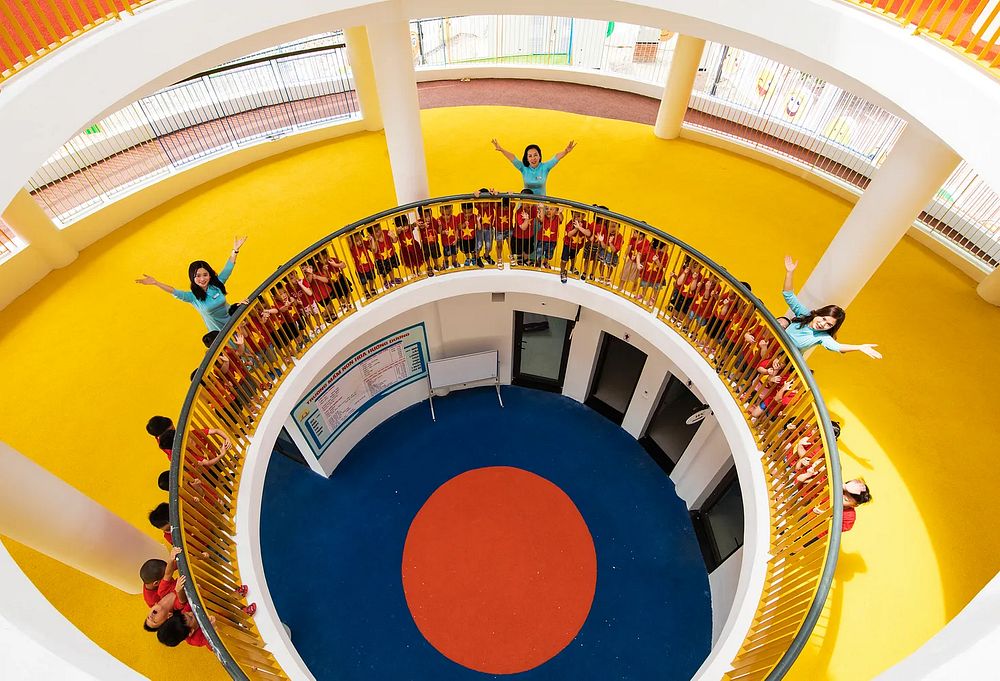 Throughout the school, playgrounds, walls and even fences are painted in a palette of bright, vivid colors.
The kindergarten's most attractive feature is the "Activity Tower." The tower is a spiraling, centralized path made of interconnected floors, which gives the structure a sturdy yet dynamic appearance. Apart from being aesthetically pleasing, the tower also increases the floor area of ​​the school by up to three times over a conventional design. All the floors are lined with rubber coverings, and the balustrades are adorned with eye-catching decorations. These are perfect solutions to generate more play areas for students while ensuring the safety and creativity needed for children-designated space.
See more of this kindergarten's playful architecture here: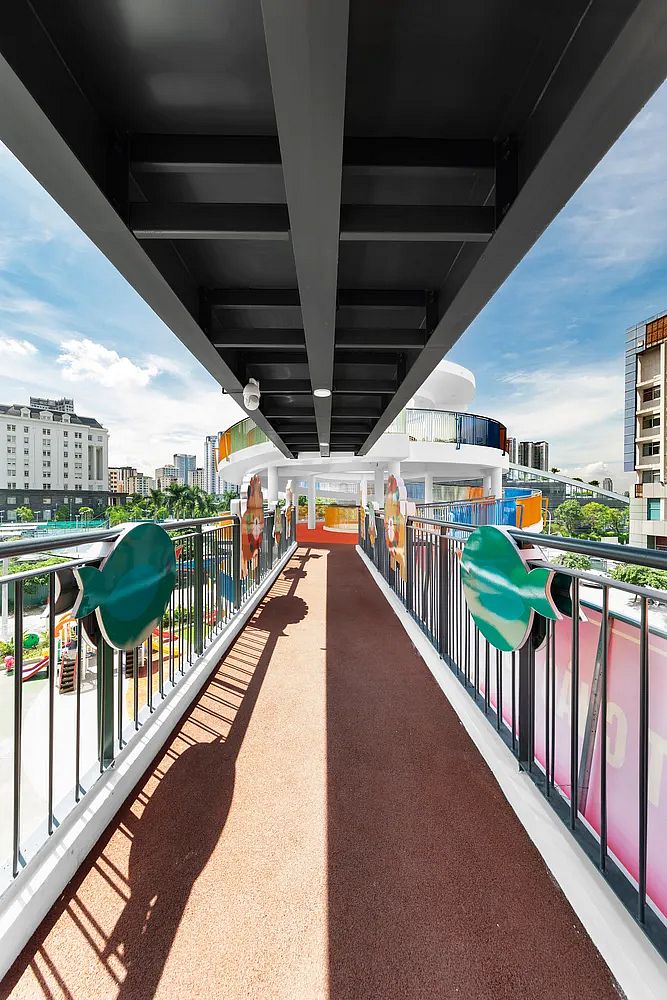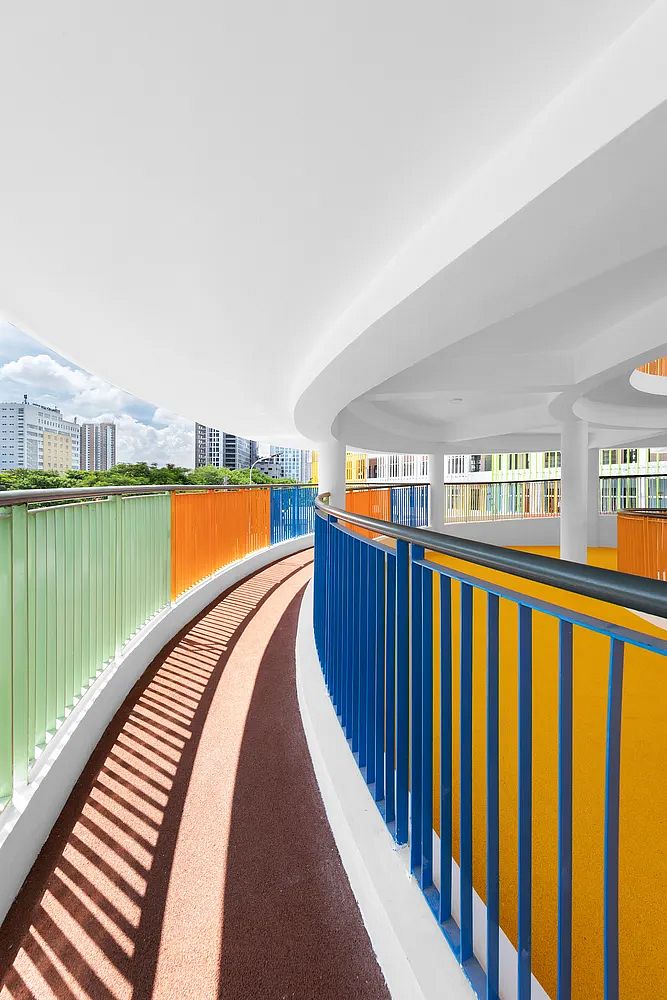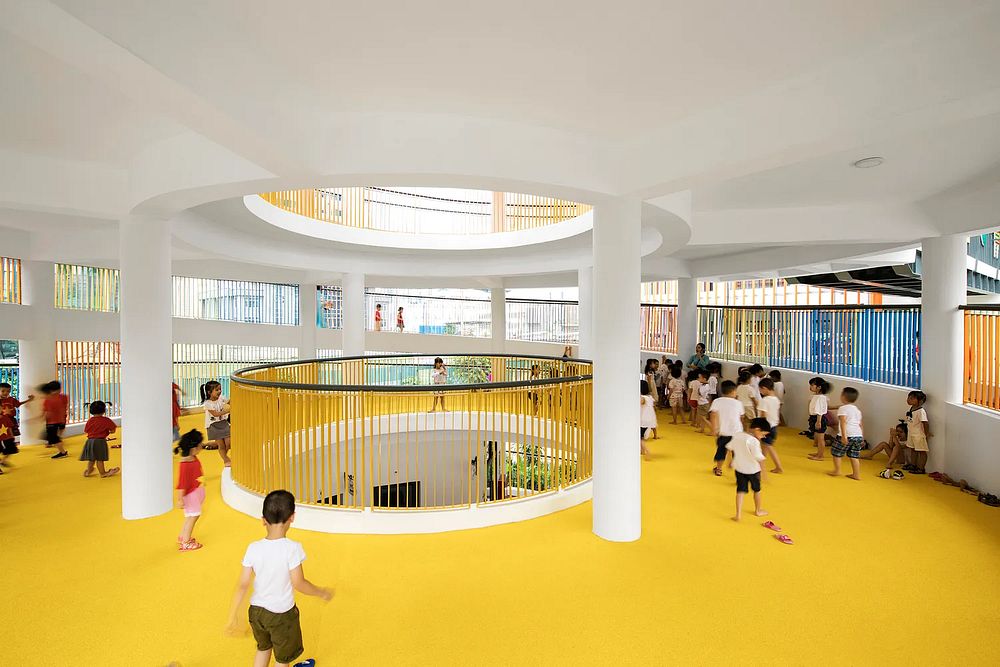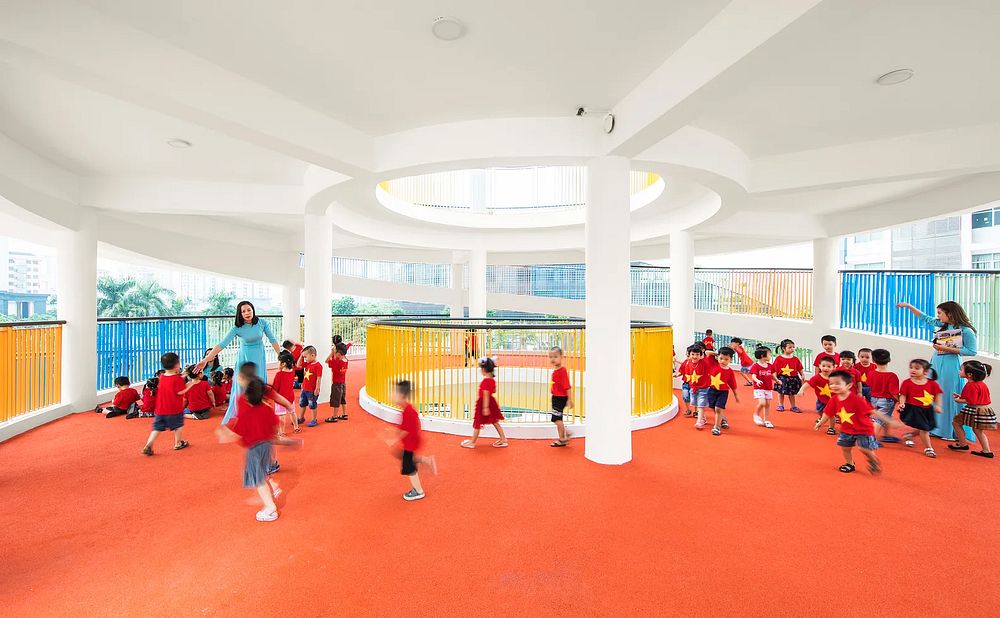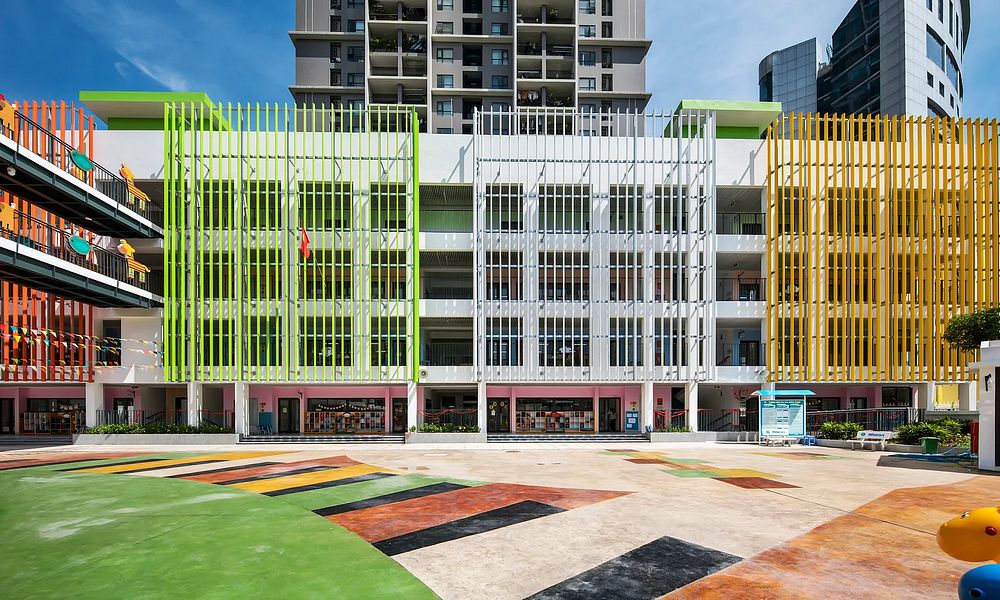 [Photos by Nguyên Dương via ArchDaily]