A hotel in downtown Singapore features its own ecosystem and an array of innovative environmental features.
Wired reports on the 190-meter-high Oasia Hotel Downtown in the city-state's dense financial district. The building was designed by WOHA, a Singaporean architecture firm, as the first tropical high-rise, according to the tech website.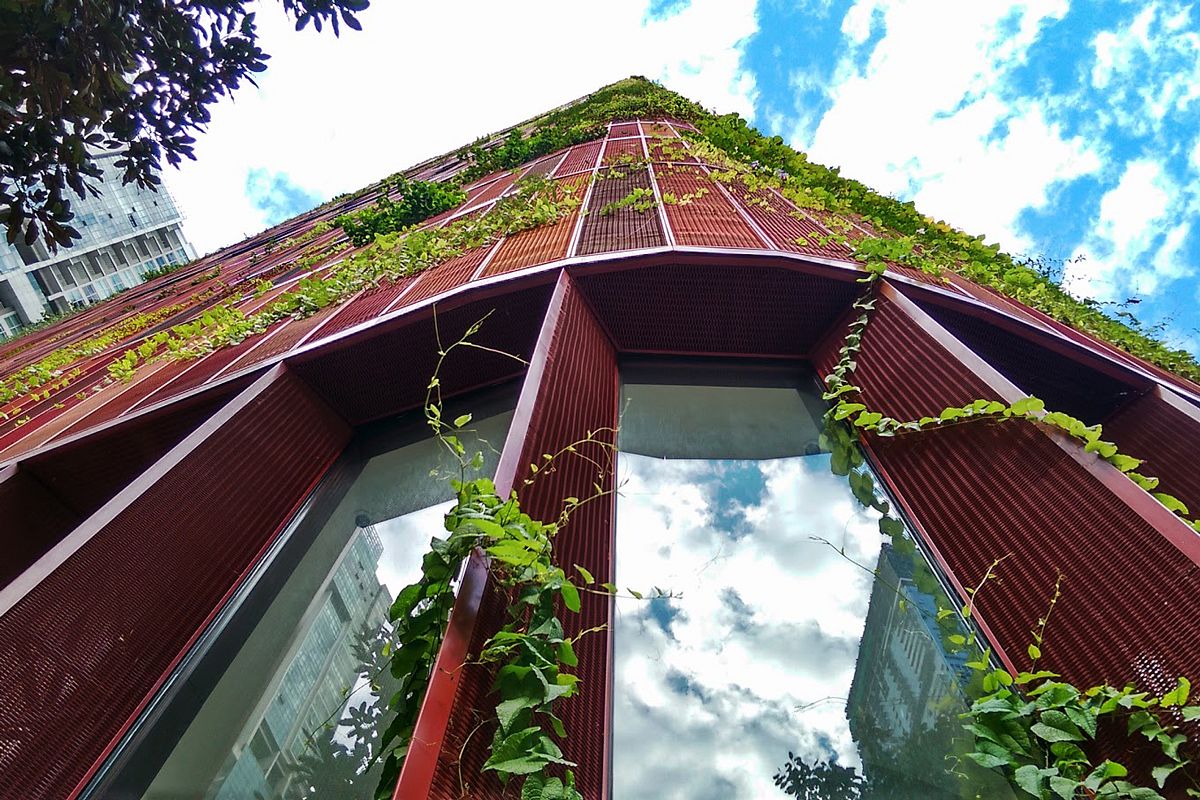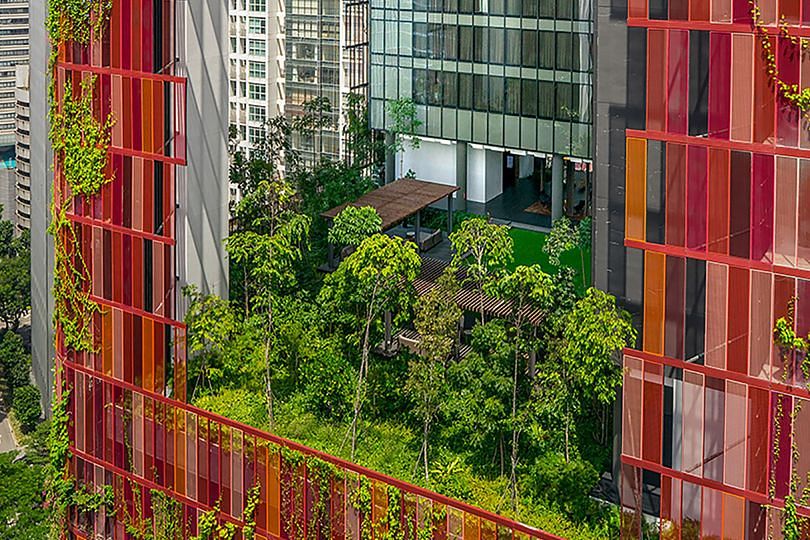 "We wanted as many species as possible to recreate an ecosystem," WOHA co-founder Wong Mun Summ told the site. "It has flowers to attract insects and climbers for squirrels and lizards."
Climbers planted in 1,793 boxes at the base of the building will grow up the tower as they mature, eventually creating a distinct appearance. "It will look furry, almost like an animal," Summ explains.
The Oasia also features open-sided gardens, creating natural ventilation for the 314 rooms and 100 office units, while most of the irrigation system's water will be harvested from Singapore's ample rainfall.
"Singapore is a land-limited country," Summ told Wired. "As it gets denser, it is necessary to create a livable environment."
[Top photo via Urban Architecture Now]
---

Related Articles:
---