When they first drew up plans for a citywide tramway network in 1894, it seemed as though the Hanoi authorities would follow Saigon's example by opting for steam traction. Yet, by the time government approval was forthcoming in 1899, advances in technology made it possible to construct the entire system as a state-of-the-art, one-meter gauge electric tramway.
In 1900, the Compagnie des Tramways Électriques d'Hanoï et Extensions (CTEH) was to set up to build the first two tramway lines, which were jointly inaugurated in November 1901.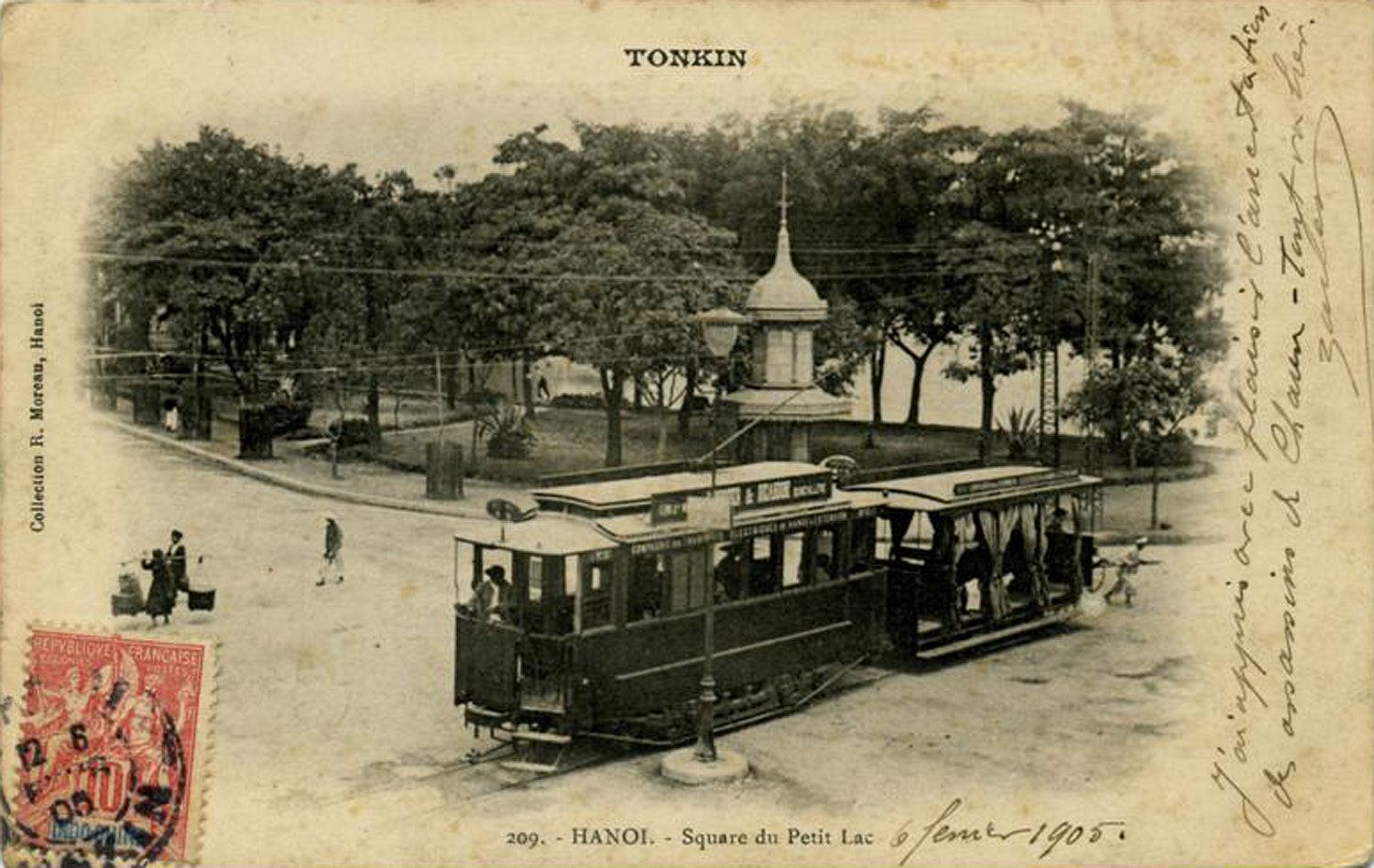 Setting out from the Place des Cocotiers terminus next to the Petit Lac (Hoàn Kiếm Lake), Line 1 led southward to Bạch Mai and Line 2 northeastward to Giấy village, near today's Bưởi Market. A subsequent decision of July 20, 1905 authorized the extension of Line 1 to Chợ Mơ on the Route Circulaire (now Đại La Street).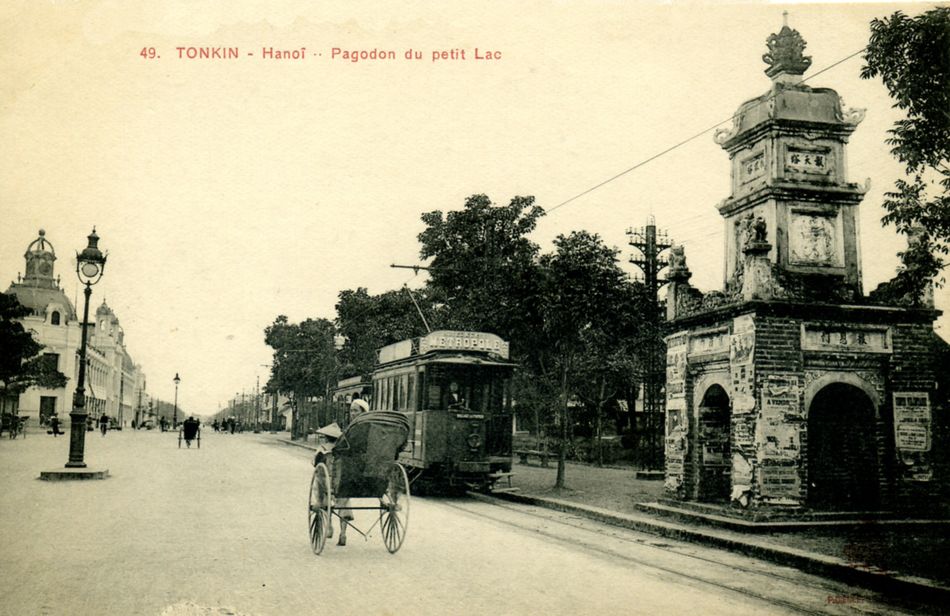 In 1904, work began on Line 3, which led east from the Petit Lac to the Pagode des Corbeaux (the Temple of Literature) and then headed southwest to Thái Hà Ấp. This line was extended to Hà Đông in 1914 and to Cầu Đơ Market in 1938.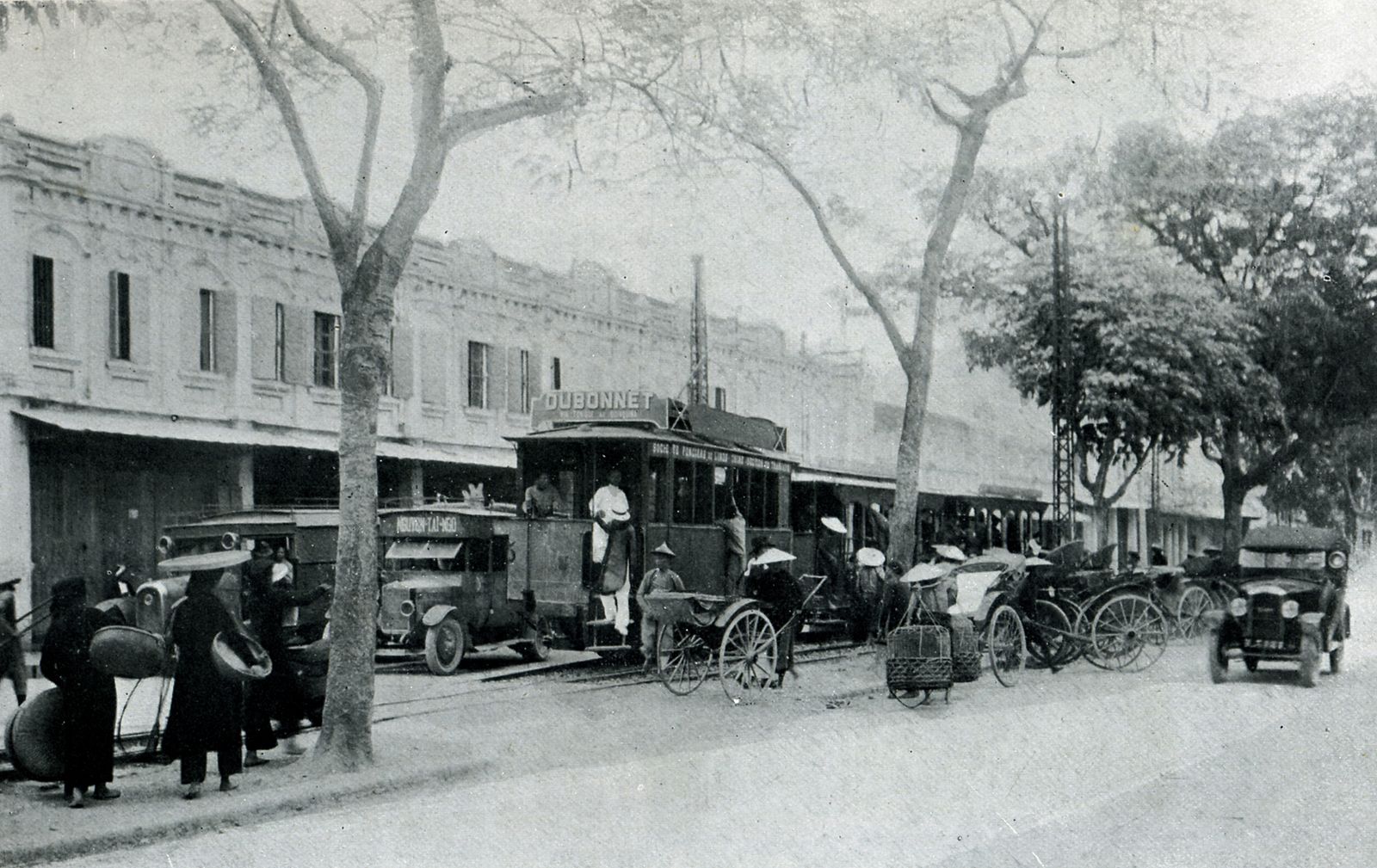 Construction of Line 4 got under way in 1907. Following the path of Line 3 from Place des Cocotiers to the Pagode des Corbeaux, it then branched westward to the Pont du Papier (Cầu Giấy).
In its early years, despite its apparent popularity, the Hanoi tramway network suffered continuous financial problems. Until as late as 1913, CTEH remained a deficitary operation. Thereafter, profits remained relatively modest, precluding adequate maintenance on its rolling stock, track, catenary and buildings. In 1929, the increasingly run-down network was taken over by the Compagnie des Tramways du Tonkin (CTT), which upgraded large stretches of track and catenary and ordered replacement second-generation tractor and trailer sets from France.
It was under the CTT that the final stage of network expansion was implemented. A decision of November 14, 1930 authorized the creation of Line 5, which branched off Line 3 and headed south along the Route Mandarine to Kim Liên and northward from Place Neyret to Yên Phụ on the Red River Dyke. In 1943, Line 5 was extended further south as far as the Route Circulaire, in order to serve the René Robin Hospital, the radio station and Bạch Mai airfield. With the completion of Line 5, the tramway network in Hanoi had reached approximately 30 kilometers in length.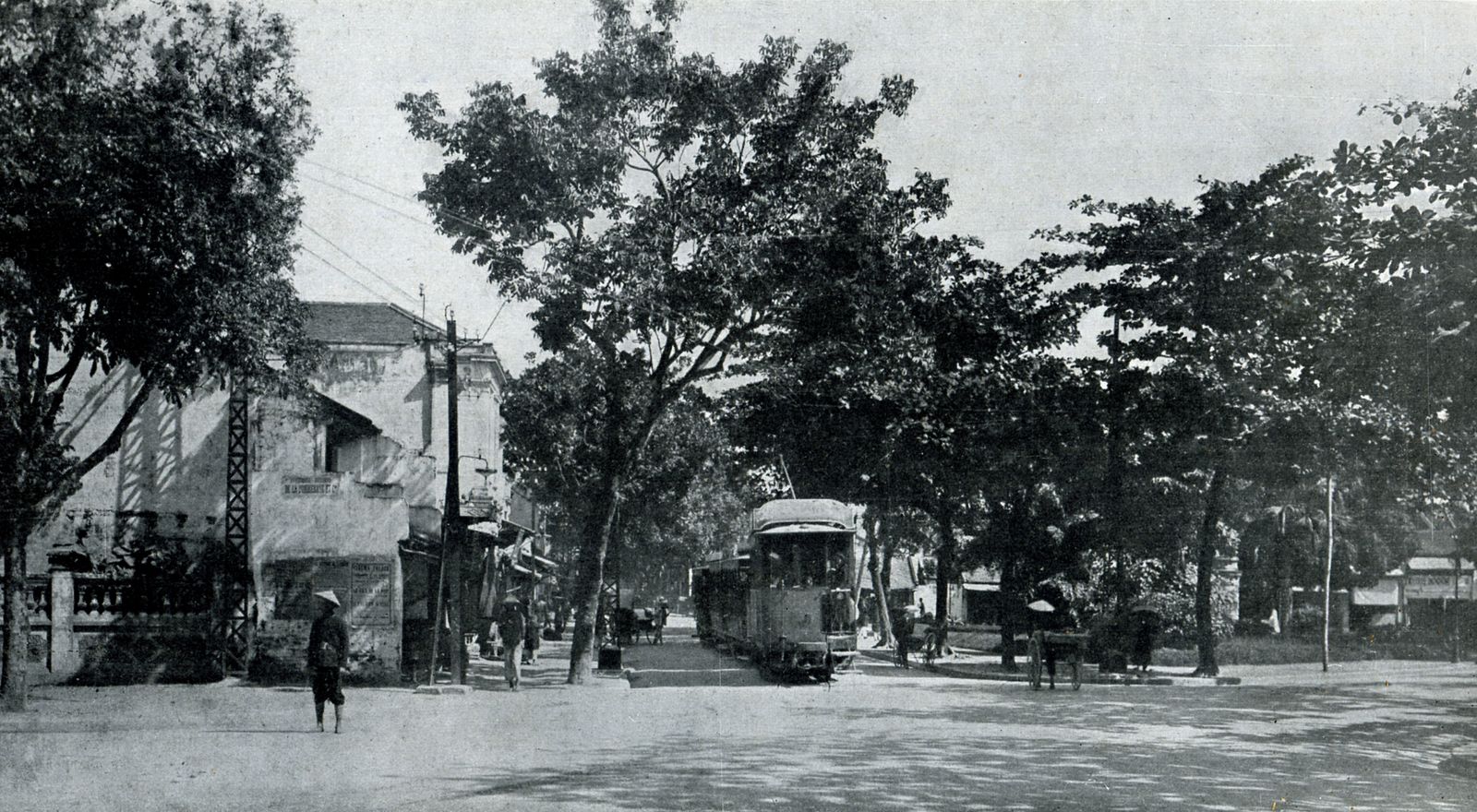 In 1952, at the height of the First Indochina War, the CTT was renamed the Société des Transports en Commun de la Région d'Hanoï. However, on June 1, 1955, this company ceased operations and all track, equipment and rolling stock was transferred to the new Democratic Republic of Vietnam.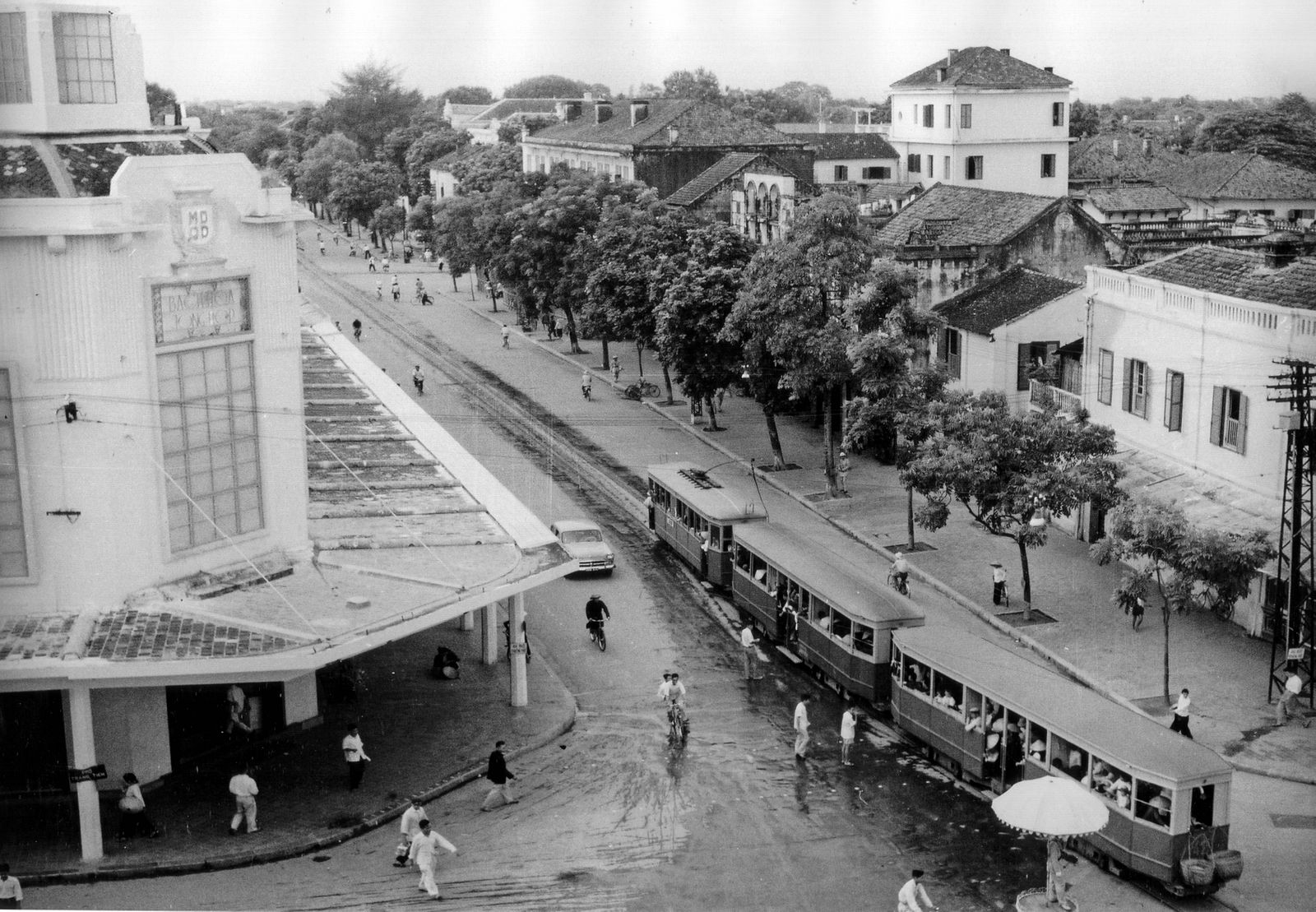 Unlike its Saigon counterpart, the Hanoi tramway system continued to function for nearly 30 years after independence. In fact, in 1968 the Hanoi People's Committee even built an additional spur from the Cửa Nam junction along Cột Cờ Street (now Điện Biên Phủ) and Hùng Vương Street, rejoining Line 2 south of Trúc Bạch Lake. However by the early 1980s, track, catenary and rolling stock had deteriorated to the extent that the tramway was no longer fit for its purpose. Line 1 (Bạch Mai Phong) was closed in 1982, followed in subsequent years by Line 4 (Cầu Giấy), Line 3 (Hà Đông), Line 5 (Yên Phụ) and finally, in 1989, Line 2 (Đường Bưởi).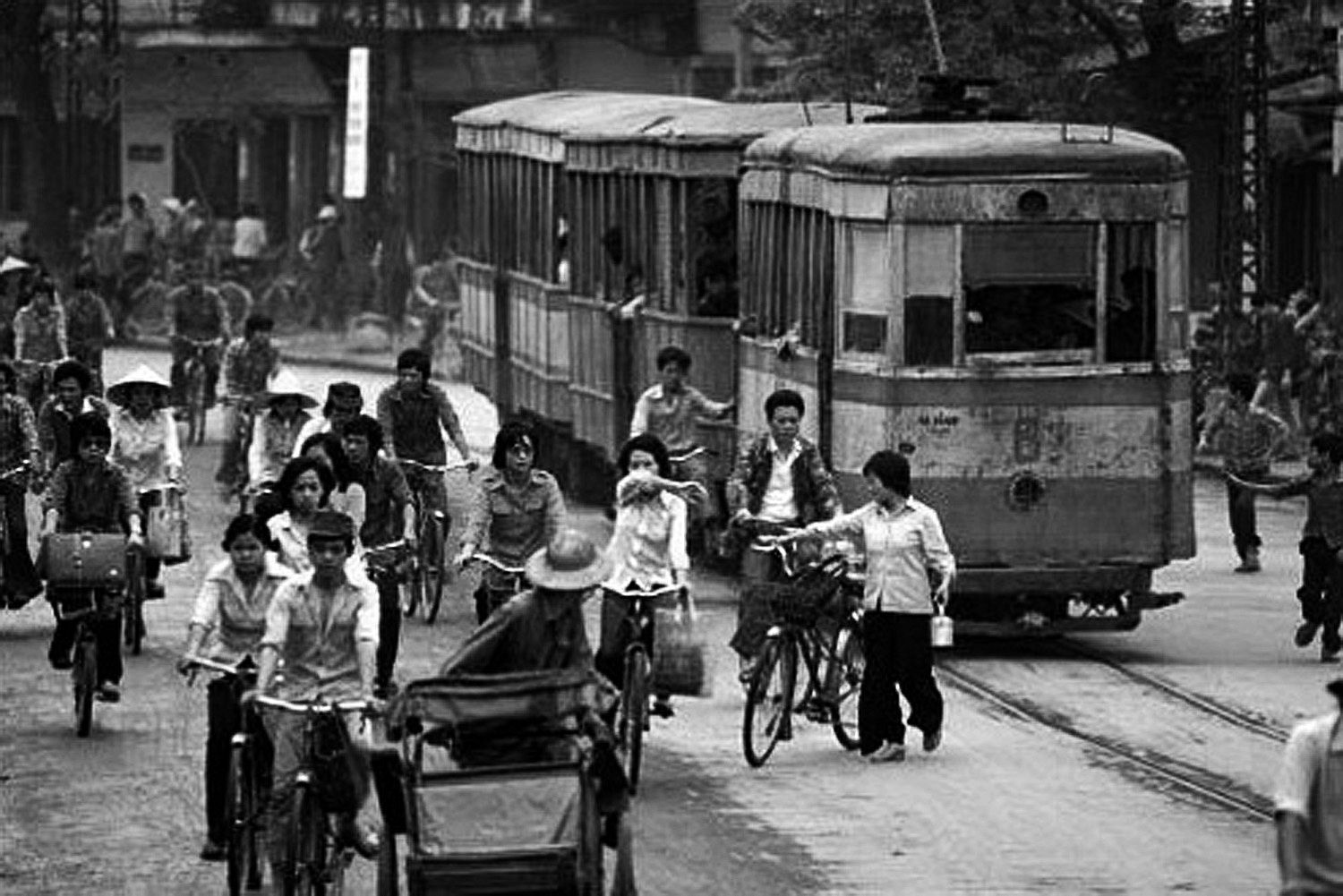 Line 4 (Cầu Giấy) was offered a brief reprieve of sorts in 1986, when the route was taken over by a small donated fleet of old trolley buses from Eastern Europe. The Hanoi-Cầu Giấy trolley bus fleet outlasted the trams, soldiering on until 1993 when it, too, fell victim to modernization.
Tim Doling is the author of the guidebooks Exploring Huế (Nhà Xuất Bản Thế Giới, Hà Nội, 2018), Exploring Saigon-Chợ Lớn (Nhà Xuất Bản Thế Giới, Hà Nội, 2019) and Exploring Quảng Nam (Nhà Xuất Bản Thế Giới, Hà Nội, 2020) and The Railways and Tramways of Việt Nam (White Lotus Press, 2012) For more information about Saigon history, visit his website, historicvietnam.com.