In our years of writing about Vietnam, Saigoneer has had the pleasure to meet many passionate, inquisitive individuals whose creative and academic projects inspired us to appreciate the many facets of Vietnamese culture. Sometimes, we are lucky enough to see this labor of love being turned into physical books for us to cradle in our hands, delicately turn the pages, and heave in that heady aroma of freshly minted tomes.
Here are five independent book projects that showcase their author's depth of knowledge and dedication to the quest of promoting Vietnamese culture.
1. Southern Vietnamese Modernist Architecture by Mel Schenck with photos by Alexandre Garel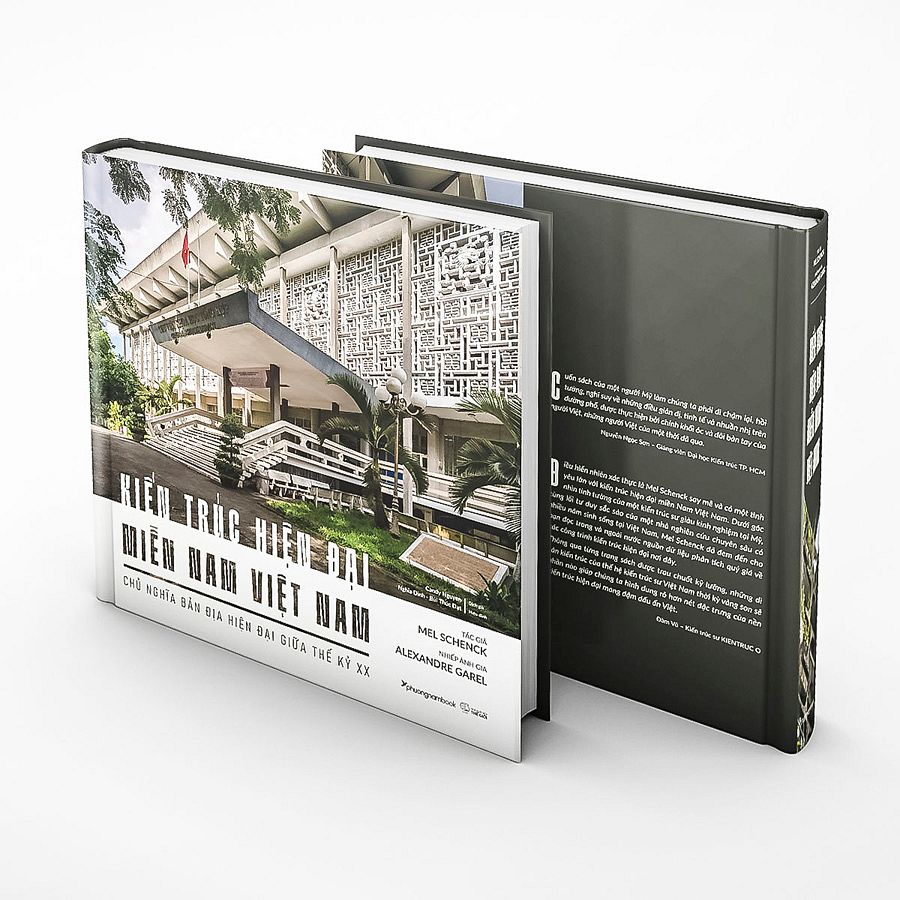 The English-language version of Southern Vietnamese Modernist Architecture was officially released in Vietnam in 2020, but its making was a lifelong project that started five decades ago when the author, American architect Mel Schenck, first arrived in Vietnam as a construction manager for the US Navy. The visit sparked his interests in Vietnam's unique brand of modernist architecture and eventually he spent five years doing research to produce the book. While it wasn't intended to be an encyclopedia of modernist buildings (many structures were left out due to book length concerns), the work by Schenck and his companion, photographer Alexandre Garel, is the most comprehensive compilation to date of southern Vietnam's modernist architecture heritage. Most recently, it was translated into Vietnamese as Kiến Trúc Hiện Đại Miền Nam Việt Nam, with a hard-cover and a paperback version.
Saigoneer has the pleasure to call Mel Schenck a friend of our publication, who has lent his voice and expertise to many of our features on architecture in Vietnam. Read our interview with him three years ago on the occasion of the book's release here.
Both versions of Kiến Trúc Hiện Đại Miền Nam Việt Nam and the black-and-white English version are available for purchase at bookstores nationwide.
2. Ma Quỷ Dân Gian Ký by Duy Văn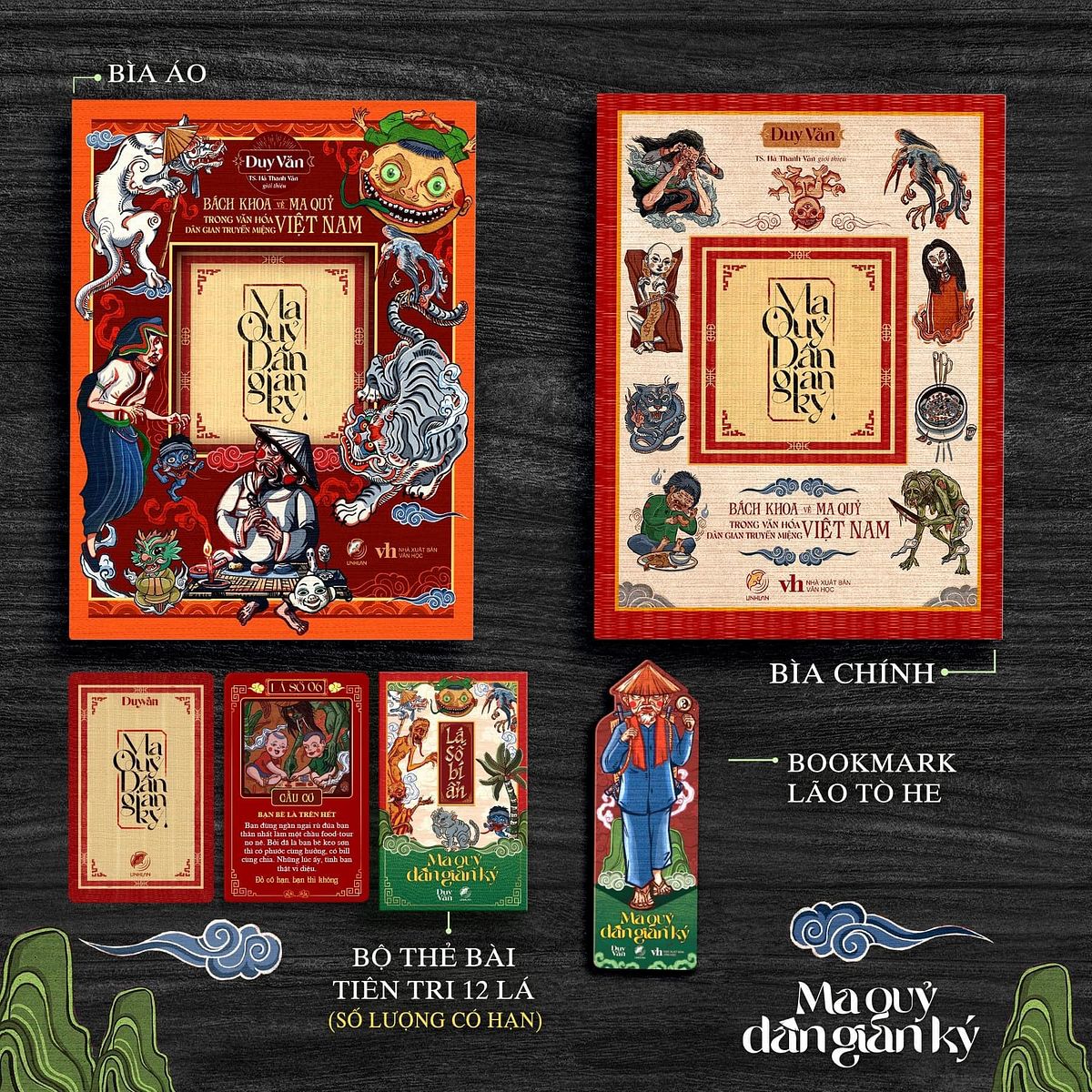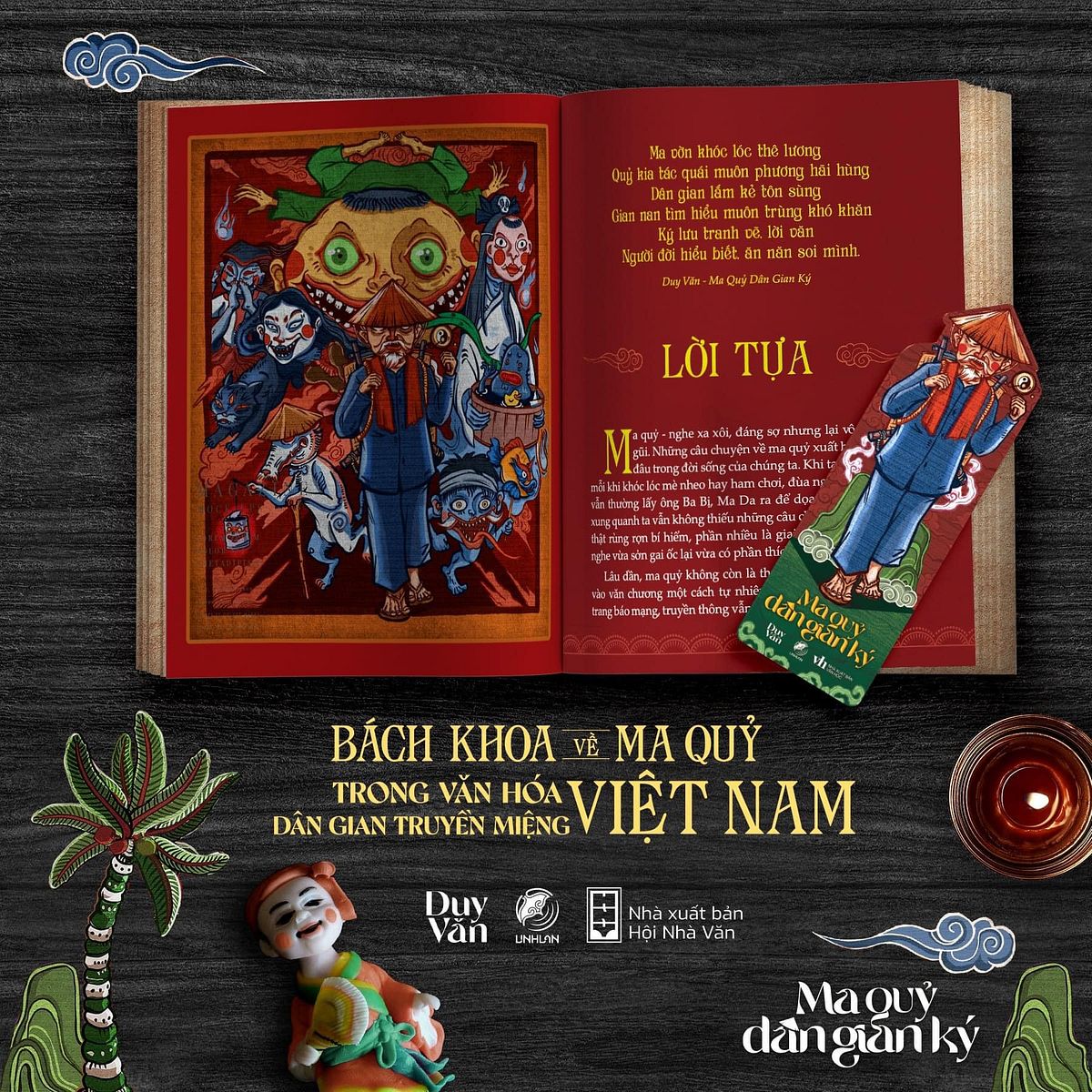 Only Vietnam's wealth of culinary inventions can rival that of its mythological and horror stories, which were the subject of illustration artist Duy Văn's personal project Ma Quỷ Dân Gian Ký (The Chronicle of Folk Spirits). His interest in local ghost stories compelled him to start illustrating some of his favorite ghouls from local folklore and upload the artwork, alongside detailed information on their characteristics and origins. When we interviewed Duy Văn for our feature on the project last June, he shared a plan to one day publish a book with all the ghostly characters he has depicted — a promise that was recently fulfilled. At the time of writing, Ma Quỷ Dân Gian Ký the book is available for pre-ordering, with an estimated receiving date on January 15.
Read our feature here. Preorder the book here.
3. Việt Sử Diễn Họa by Comet Withouse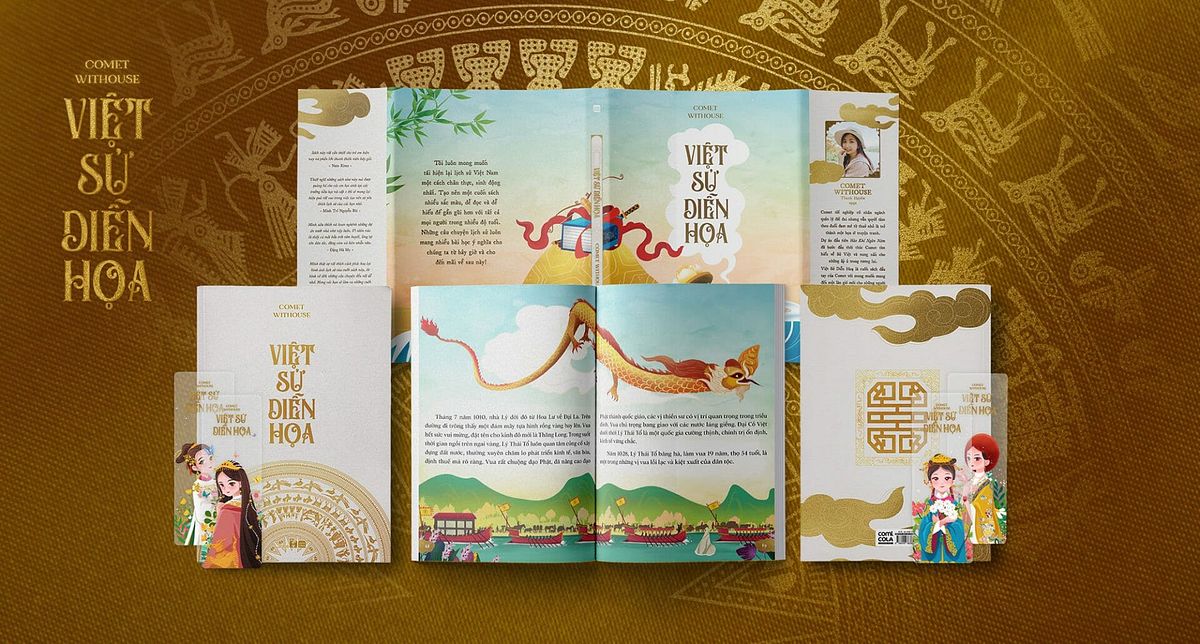 Comet Withouse is the pen name of artist Thanh Huyên, who spent a year producing Việt Sử Diễn Họa, an illustrated art book that aims to provide a thorough overview of local history to young readers. Huyên is a member of the Facebook forum Đại Việt Cổ Phong, where Vietnamese history buffs discuss and share interesting nuggets of Vietnam's past eras. Energized by the knowledge she learned and inspired by international children's book projects, Huyên decided to merge her interests into Việt Sử Diễn Họa. The book, aimed at child readers, doesn't strive to include every historical episode in depth, but hopes to get young Vietnamese interested in their national history by putting historical facts next to beautifully illustrated graphics. The project was successfully crowdfunded by online platform Comicola.
Việt Sử Diễn Họa is available at bookstores nationwide.
4. Weaving a Realm by Vietnam Centre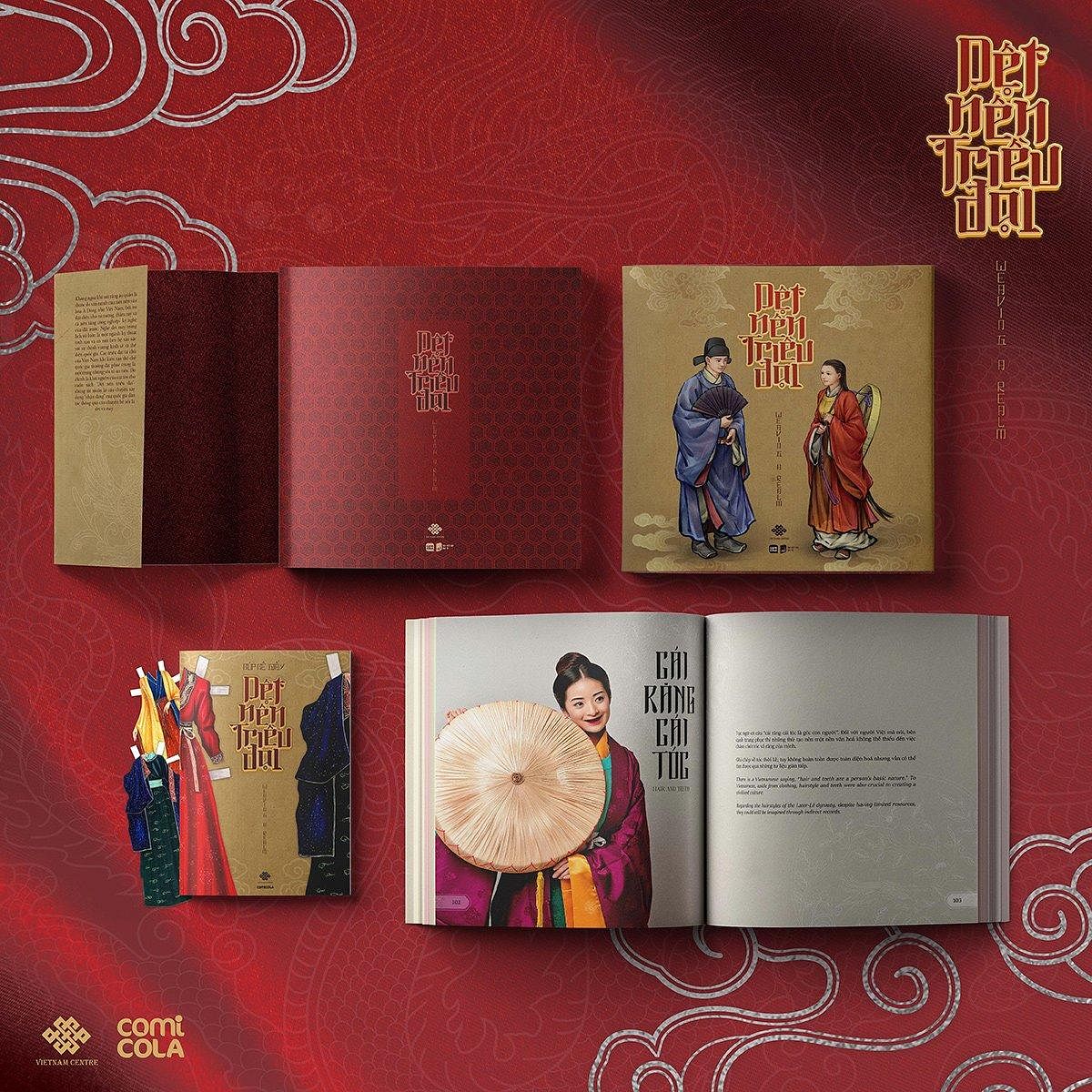 Weaving a Realm (Dệt Nên Triều Đại) is also a history-centric project, but it zooms into the sartorial history of Vietnam in the 15th century during the Later Lê Dynasty. With every entry, Vietnam Centre will provide a few historical tidbits about the costume, from materials, sewing techniques, structure and other specifications. Established in March 2017, Vietnam Centre is a non-profit organization comprising a team of young Vietnamese working and studying overseas. Weaving a Realm was also the result of a crowdfunding effort on Comicola back in 2018.
Read our feature on Weaving a Realm here.
The book is available at bookstores nationwide.
5. Tản Mạn Kiến Trúc Nam Bộ by Tản Mạn Kiến Trúc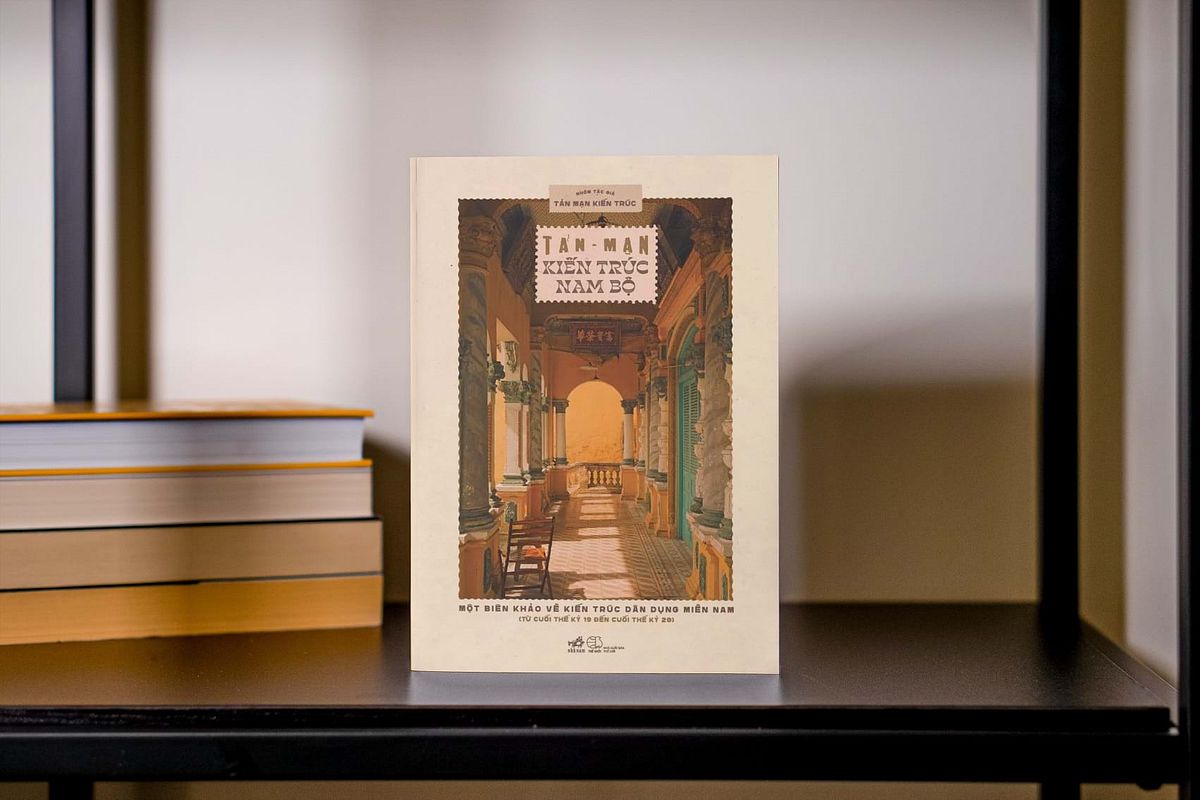 Architecture Excursions - Tản Mạn Kiến Trúc is a grassroots media project founded by a group of young Vietnamese who share a simple goal: to shed light on Vietnam's vast and often undiscussed architectural scene. Through their digital archive, the group has given followers glimpses into not only some of the country's most iconic buildings but also the rich histories behind them. Consisting of you Vietnamese from a range of different academic disciplines, the team shares a passion for indigenous local housing. Some of their past works have also been published on Saigoneer to warm reception from our readers. Late last year, Tản Mạn Kiến Trúc pooled their resources and collection of works to date and published their first book, Tản Mạn Kiến Trúc Nam Bộ.
Read our feature on Tản Mạn Kiến Trúc here.
Tản Mạn Kiến Trúc Nam Bộ is available at bookstores nationwide.