Facebook's livestream function has facilitated some of Vietnam's most eccentric antics. Most recently, it was a vessel for a Hanoi vendor to demonstrate her passive aggression in the most unique way possible: with sanitary pads.
Just last week, netizens in Hanoi were buzzing over a Facebook Live video showing Minh Anh, a local shop owner, sticking dozens of sanitary pads on a parked car, reports Kenh14.
The incident took place on the capital's Tran Xuan Soan Street, where her store is located. According to her accompanying Facebook post, she resorted to the rather risqué act after repeatedly telling the car owner to move his vehicle, to no avail.
"[They] ride a car and have money but don't want to pay for parking. There's a parking lot just a stone's throw away with an attendant, but [they] didn't park there," Anh wrote. "Actually, if my house is not a business, I wouldn't care if they park here; but this is my store which is expensive to rent due to its nice location. I don't appreciate having a car blocking my entrance."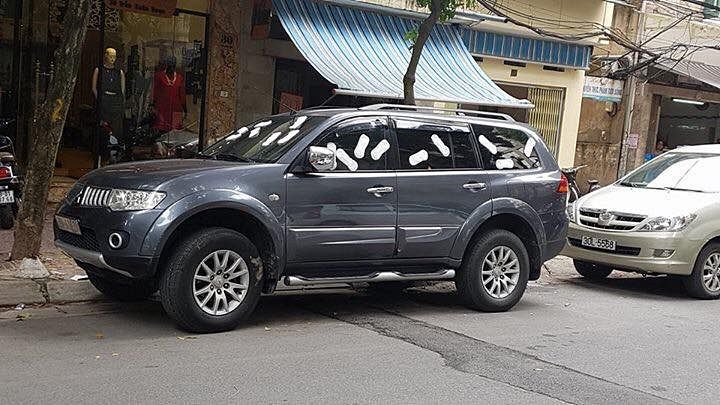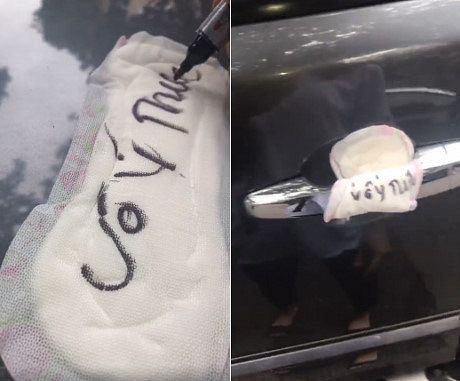 She added that she had already tried asking the owner to move the car, but she was ignored. She had also paid for the parking slot occupied by the SUV for customers, who then had to pay to park elsewhere.
A follow-up article from soha recently provided more details on the situation: Anh and the car owner eventually met again at the local police station to write a report on the incident. The news source shared that after parking the vehicle in front of Minh Anh's shop on October 19, the car owner's wife took off to a party to celebrate Vietnamese Women's Day with some friends and took the key with her.
Therefore the owner couldn't move the car when requested to by Anh. However, the two eventually made up at the station after hearing each other's side of the story. For Anh's part, she told soha that she regretted putting up the video stream since after it went viral her social media accounts were bombarded with rude messages from netizens.
Sanitary pads – along with spray paint, white correction pen and permanent markers – are among the most popular materials for vandals in Hanoi when attacking illegally parked vehicles. The online reaction to Anh's video stream has been polarized. Most people agree that car owners in the capital can be insensitive when it comes to parking, but some take issue with the shop owner's weapon choice.
Have a look at MA's livestream footage below:
[Photos via soha]
---

Related Articles:
---