Eschewing sequins for sliced sausage and preferring pate and cilantro to pleats or lace, the staple sandwich dress will represent the nation in next month's contest.
H'Hen Nie will wear the dress that was designed by Pham Phuoc Dien, according to a press conference held earlier this week. While controversial, the dress was selected by voters consisting of the public and contest insiders over other more serious outfits, including the runner-ups: one that paid homage Hoi An's lanterns and one in the style of Vietnamese traditional lion paintings.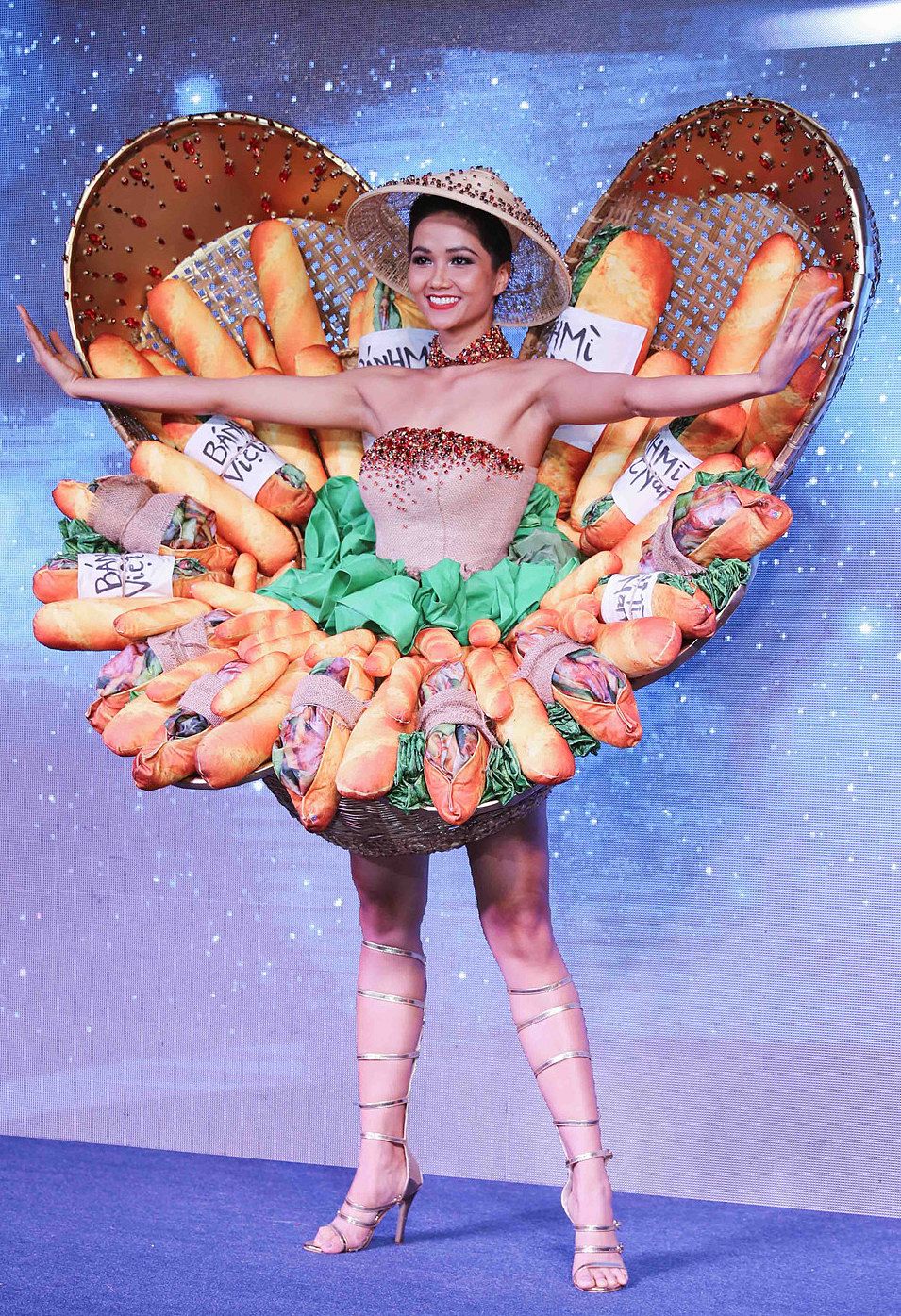 The revealed crust and cucumber-flaunting dress was significantly modified from the original version in response to criticism. Nude color fabric replaced bright red; jewels were added to the nón lá; more realistic bánh mì were handcrafted; and, some of the boisterous signage was removed. The result is more elegant and sleek looking.
H'Hen Nie expressed her pleasure at wearing the dress, insightfully articulating in Vietnamese: "Bánh mì is quintessential Vietnamese. Wherever people go, they'll think of food and cuisine first; tourism and culture often come later. Therefore, it is easier for more vernacular symbol [like bánh mì] to gain acceptance among the general public. Bánh mì is a widely recognizable food."
[Top photo via Zing]
---

Related Articles: