Companies in the United States and Australia are attempting to patent the famous ST25 and ST24 rice varieties developed in Vietnam.
ST25 and ST24 are two strains of rice developed over two decades by Vietnamese farmer-scientist Hồ Quang Cua and his team in Soc Trang Province. ST25 won the World's Best Rice Contest in 2019, and ST24 took second-place honors in 2017. If a company were to trademark the variety names, it would mean other companies, including those in Vietnam, could not sell those rice varieties in that market using the same names.
Five American firms submitted applications to trademark ST25 and one, I&T Enterprise Inc., has received initial approval to use "ST25" and "World's Best Rice." Meanwhile, Australian firm T&L Global Foods Supply PTY LTD recently filed an application to register trademarks for both ST24 and ST25 rice in Australia.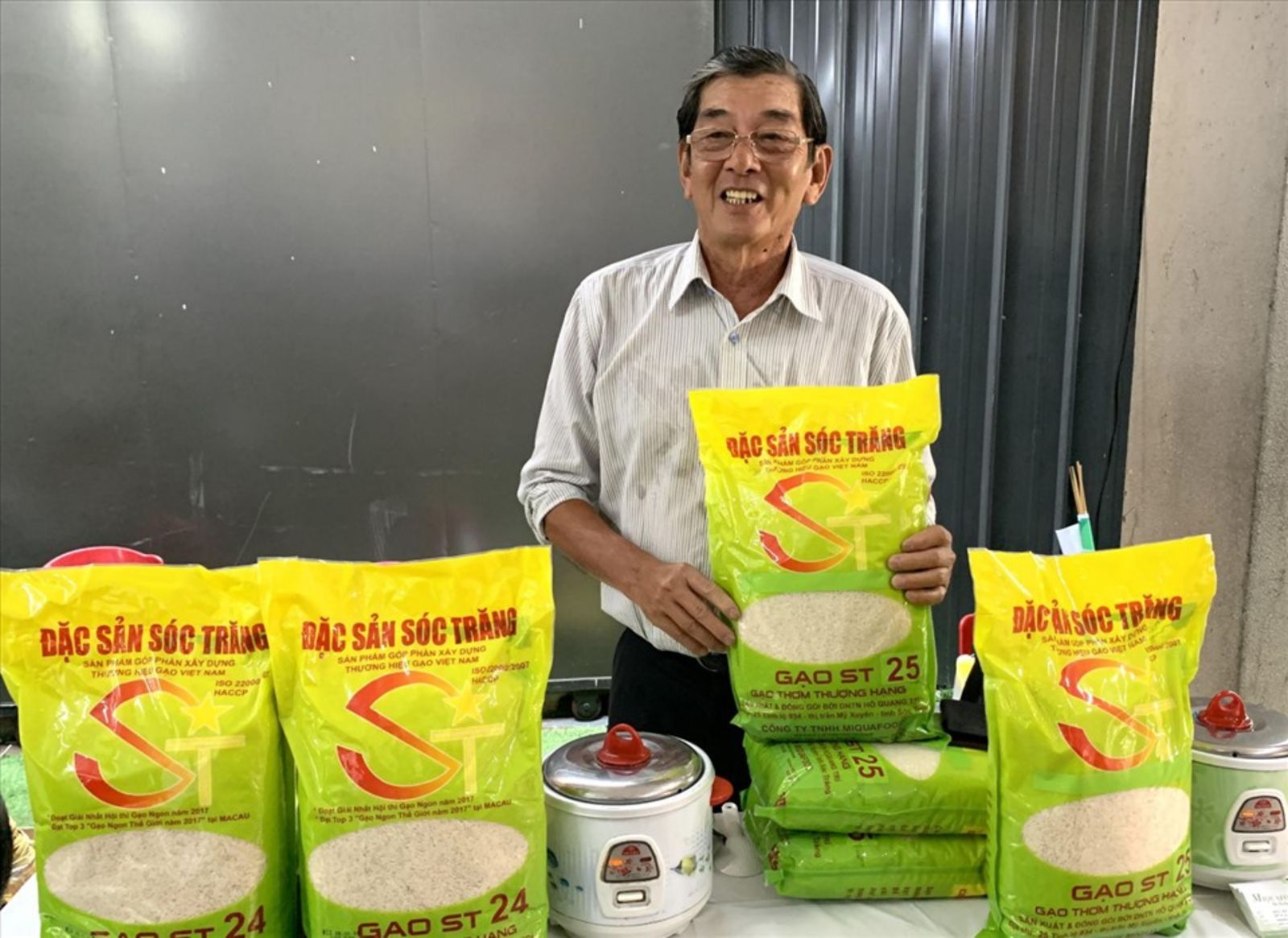 While Vietnamese trademarks are not necessarily recognized abroad, Cua and his colleagues had been given intellectual property certificates for the ST25 rice paddy variety in Vietnam, but not for what the paddy produces, including rice grains. Nguyễn Văn Bảy, deputy head of the National Office of Intellectual Property of Vietnam, further explained that no company could register a trademark for the particular rice plant as it is a generic variety.
Both America and Australia have complicated trademark laws and disputing them is a lengthy, expensive process. Several Vietnamese agencies and lawyers in both the US and Australia, however, are taking steps to have the trademark attempts blocked. In the past, India won lawsuits in America against companies that had tried to patent basmati rice as well as the medicinal properties of turmeric.
While neither Australia or the US are large export markets for Vietnamese rice, experts claim the ST25 situation is an important lesson, and popular Vietnamese brands should proactively trademark their names in foreign markets.
[Photo via Flickr account Cia]