Around 4am on February 2, a Phương Trang bus carrying 30 passengers narrowly avoided an accident with a truck as it crossed the Láng Sen Bridge in Cần Thơ City.
Trần Thanh Tùng, captain of Vĩnh Thạnh Ward's traffic police, told VN Express that the truck and the bus were travelling in opposite directions as they approached the bridge when the latter tried to cross first. The bus driver's last-ditch maneuver pushed part of the bus over the bridge's arch while another section rested against the side of the truck.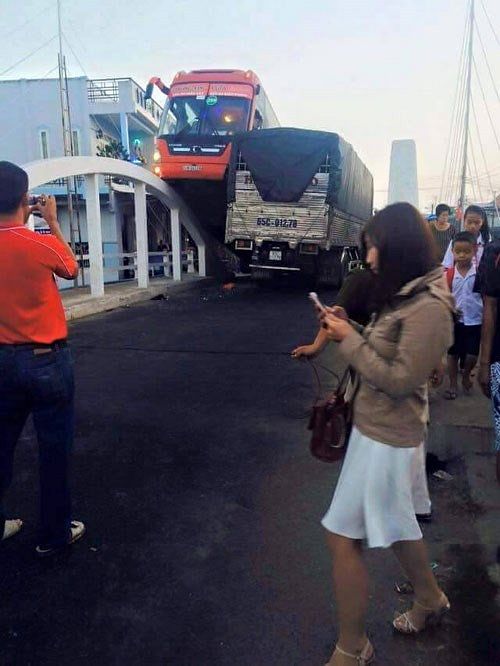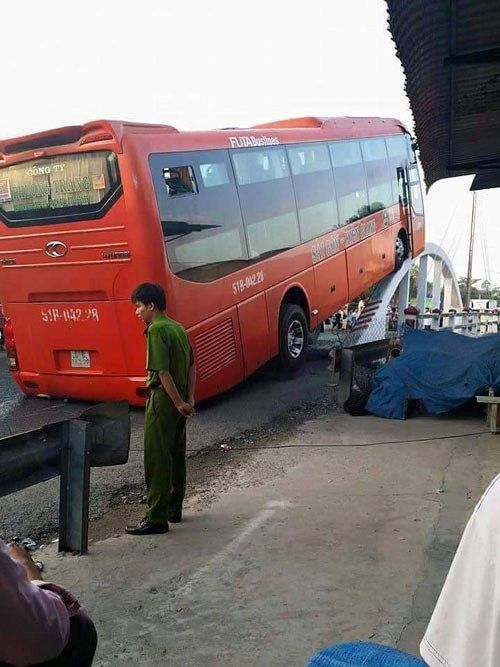 While no injuries were reported, the accident caused a 10km traffic jam on the bridge and nearby roads until 8am when the vehicles were cleared from the site.
Authorities are investigating the incident.