Following public outcry, Can Tho's People's Committee has decided to put plans for the demolition of the 91-year-old Châu Văn Liêm High School (the former Collège de Can-Tho) on hold.
---
Related Articles:
Date With The Wrecking Ball: The Former Collège de Can-Tho
Experts: Saigon has Lost 56% of its Historic Buildings in 10 Years
[Video] Bún Riêu Chợ Nổi: A Life Spent Selling Bún Riêu In Can Tho's Floating Market
---
Following safety warnings from the French, who built the large school in 1923, the city's Department of Education and Training invited local experts to examine the school. After 10 years of study, it was concluded that the current structure should be destroyed and new one built.
When the city announced that the historic school would be leveled, it met fierce public resistance in the form of articles and online petitions, reports SGGP.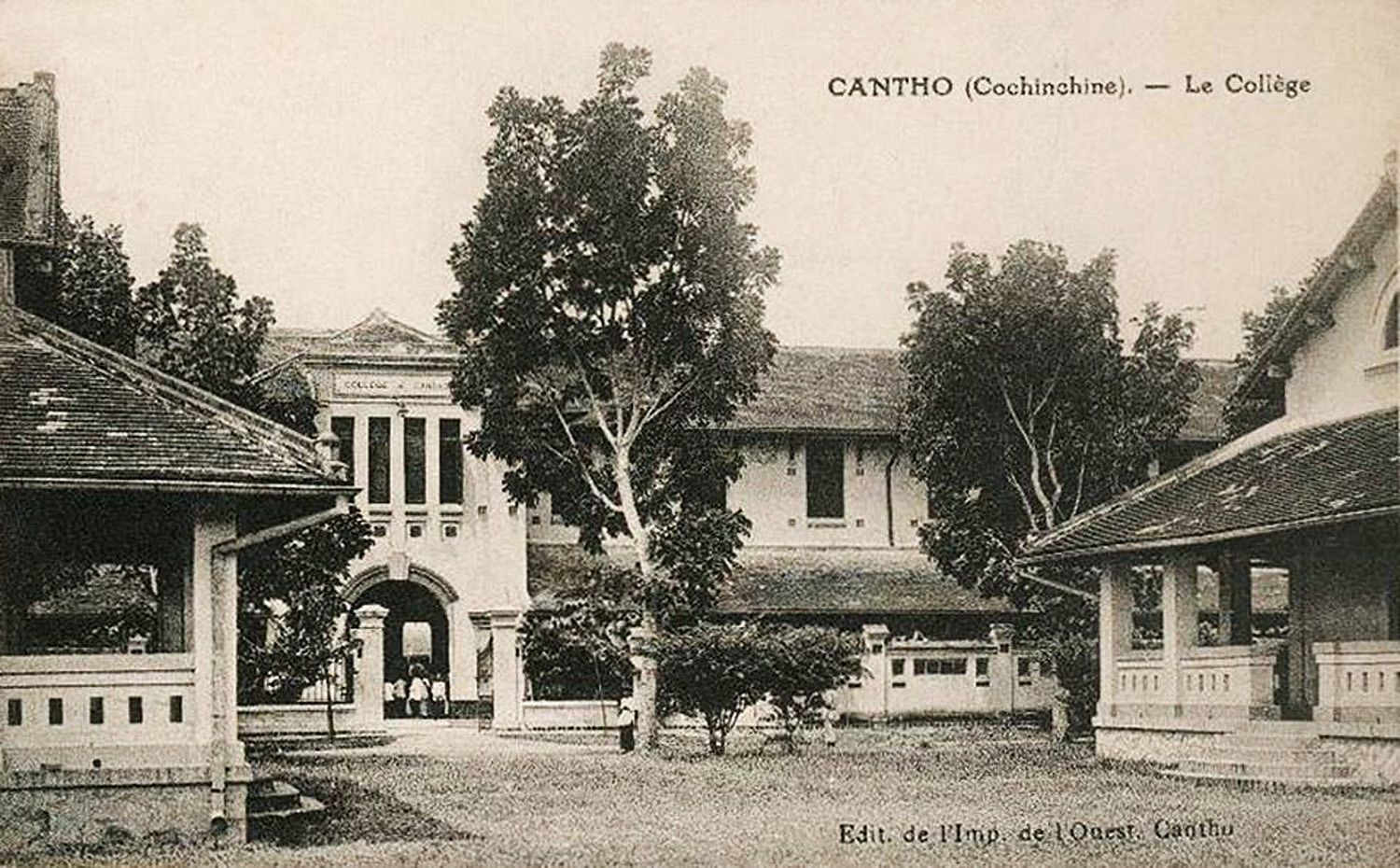 Can Tho is now considering three options for the school's fate: restore the school; rebuild sections that are beyond repair; destroy the building entirely and replace it with the same architecture.
The school will continue to be used while the best course of action is determined.
According to historian Tim Doling, in addition to revolutionaries Châu Văn Liêm (1902-1930) and Uông Văn Khiêm (1910-1991), former alumni of the school include musician Lưu Hữu Phước (1921-1989) and writer Sơn Nam (1926-2008). However, perhaps its most famous former student was double agent Phạm Xuân Ẩn (1927-2006), who worked in Saigon for Reuters, Time magazine and the New York Herald Tribune during the Vietnam War while simultaneously spying for the DRV.
Though in a very poor state of repair, the elegant old school buildings represent an important phase of colonial lycée architecture imbued with elements of early art deco design.