Mondays are tough. The weekend is over, your inbox is full and everyone expects you to adult for a full business day. There is little to celebrate on the first day of a new week.
Except, of course, this: in the realm of random, exciting and completely irrelevant news, Samuel L. Jackson will be paying a visit to Vietnam for King Kong filming.
Last Thursday, the Snakes on a Plane actor – who is NOT, by the way, Laurence Fishburne – posted a photo to his Facebook page with the caption: "Getting my Viet Nam injections started! Just 3 today, more in the pipeline!"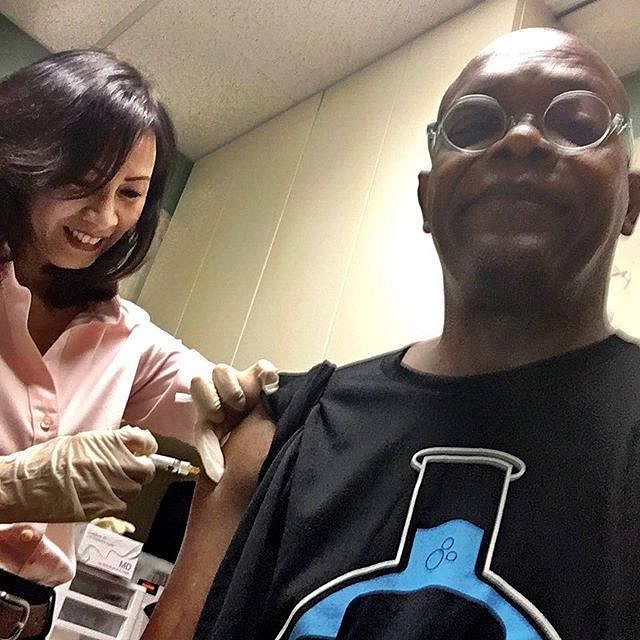 We're not sure when he'll arrive, but there is a small part of us that hopes to run into him, become best friends and share one of his patented beers (NSFW) or perhaps a bedtime story (also NSFW).
[Photo via Samuel L. Jackson's Facebook]
---

Related Articles:
---