Details

Published on Monday, 04 January 2016 09:37
Written by Saigoneer.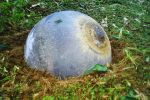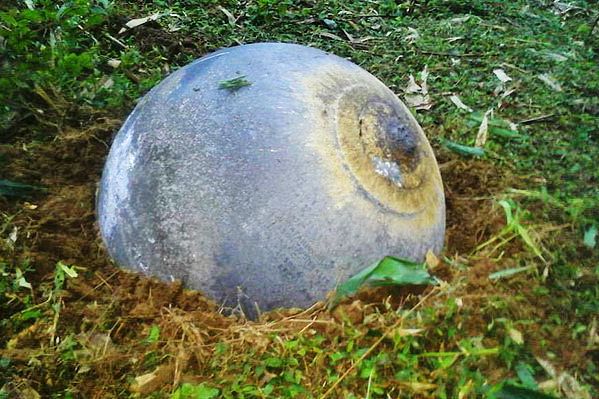 Authorities in northern Vietnam remained stumped about a pair of "space balls" that fell from the sky this weekend.
At around 6am last Saturday morning, a metal sphere 80 centimeters in diameter struck northern Tuyen Quang province, landing in a remote area near a stream, reports Thanh Nien.
"The sky was clear," one witness told Thanh Nien. "Suddenly, we heard a thunder-like noise."
Shortly thereafter, another such object fell to Earth in neighboring Yen Bai province, hitting a garden. The second "space ball" was smaller, measuring roughly 27 centimeters in diameter, however similar in shape to the first.
Military personnel have cordoned off areas for investigation and determined that neither of the "space balls" contain explosives, however authorities are otherwise left scratching their heads as to the origin of the fallen objects.
According to Thanh Nien, similar spheres have fallen from the sky on other continents over the past 20 years, including four such objects found last October in Spain and Turkey. By NASA's count, over 500,000 pieces of space debris currently orbit Earth and occasionally drop from the sky.
[Photo via Thanh Nien]
---

Related Articles:
---